Good afternoon, everyone. It's a gorgeous day across the bluegrass state, but chilly showers are set to move in for Sunday. This sets off a very active pattern, leading to the potential for a widespread winter weather event across much of the country for Christmas weekend.
Last Monday, I put together a map to show the potential pattern I was seeing two weeks in advance…
Since then, the computer forecast models have been going back and forth on how to handle the pattern. Now that we are a week away, the GFS is trying to show a little consistency in the overall look of the setup. It continues to press a strong cold front through here on Friday, then slowing it down to our south and east with waves of low pressure working along it. With such a strong temperature gradient present across the country, the possibility is there for a ton of moisture to develop.
The new GFS continues to be all about that significant winter weather threat setting up right on top of us Christmas weekend into Christmas week…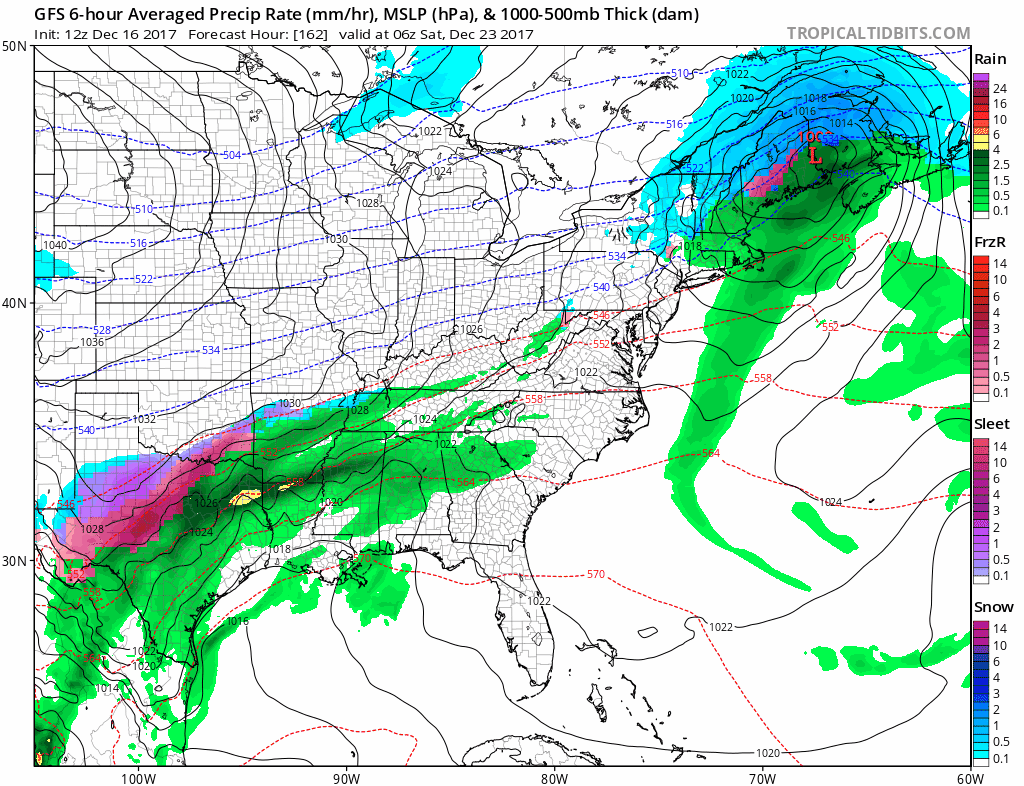 Here's the snow forecast from that run of the GFS…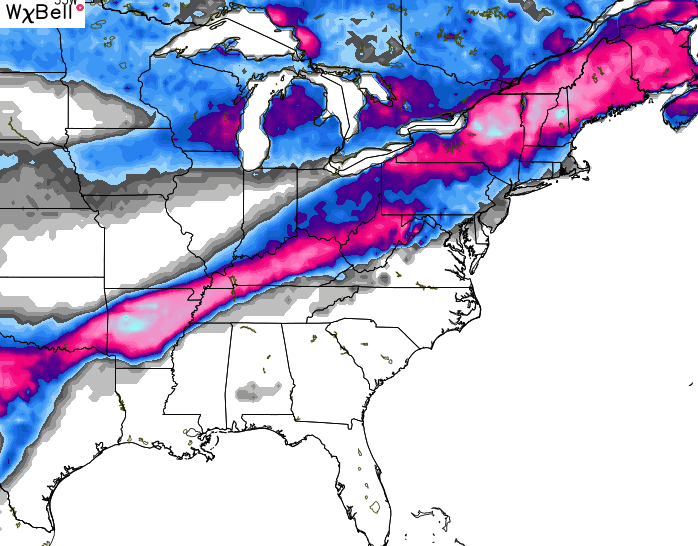 The ice forecast…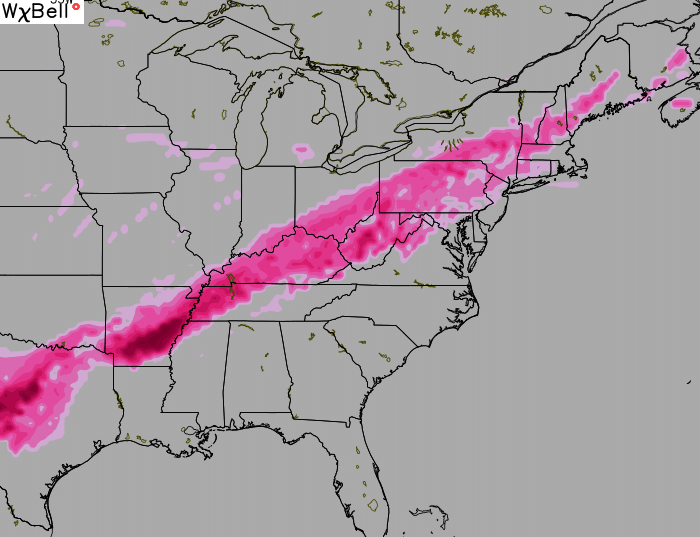 None of the above maps are a forecast from me, I'm simply giving you a look at what the models are showing. Please keep that in mind. I continue to maintain that all modes of precipitation are possible during this time, but it's too early for anyone to get more specific than that. Your Christmas could be as white as it is wet or vice versa. There are a lot of variables at play, and we are still a few days away from having a better handle on how this all plays out.
By the way… the GFS unleashes the frozen tundra behind that mess…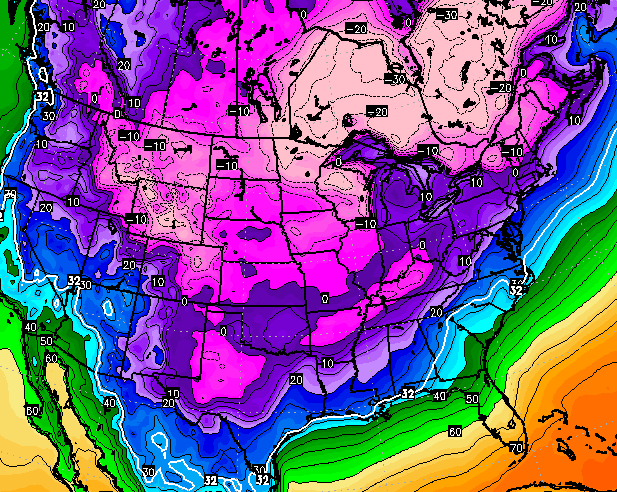 The Canadian model continues to rain on your White Christmas parade…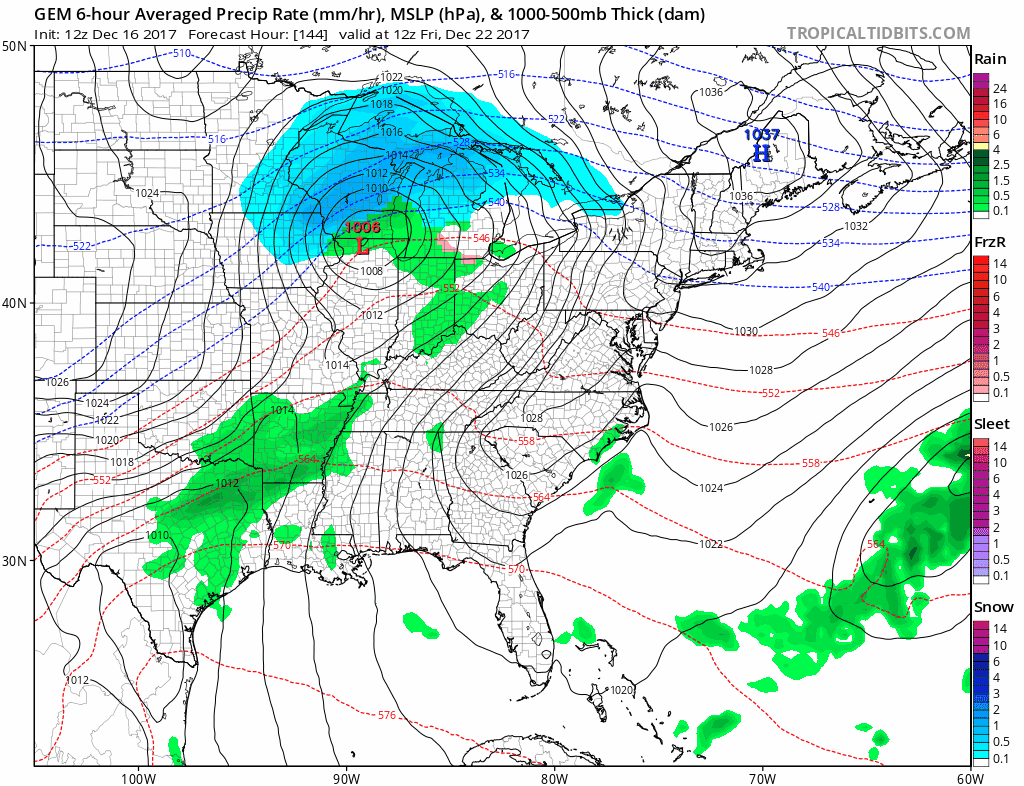 Considering how that model is taking a weak low directly into a 1045mb arctic high, I'm gonna say it's having some issues.
Trust no single model run for the next several days… It doesn't matter what it shows for your backyard. I'm still going with my map I put out on Monday. Every precipitation option is on the table.
My evening update may be much later than normal, but I will try to get it on. Enjoy the day and take care.