Good evening, everyone. We continue to see the ugly weather, with a lot more on the way. We have, at least, 3 different systems we will be tracking between now and Christmas Day. These systems take on a full blown winter look as we head into Christmas weekend. I'll get to that in a moment.
Let's start with the system rolling in for Wednesday. This is a heavy rain maker for much of the state, with southern Kentucky picking up 1″+ of rainfall. The future radar from the HI-RES NAM shows the possibility for some late day flakes mixing in…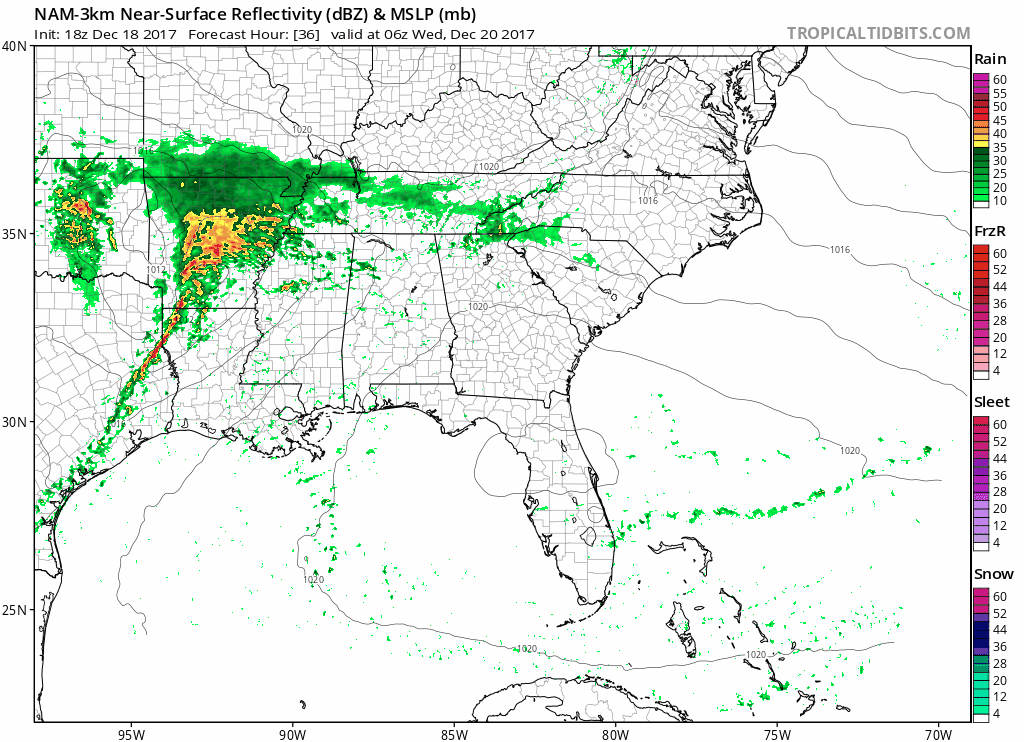 Here's where that run thinks has the best chance of seeing the flake action…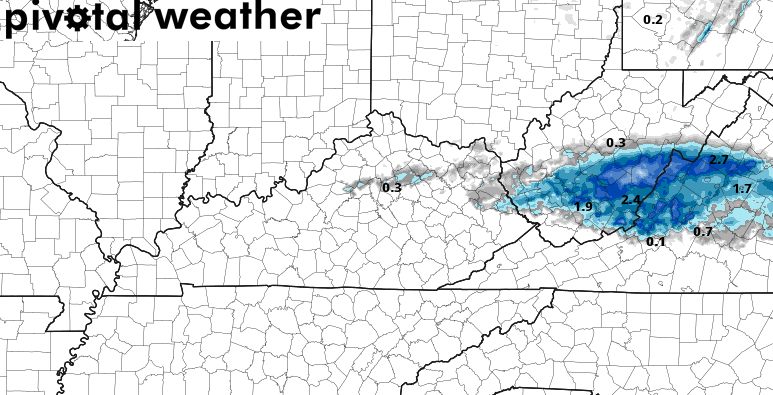 The new GFS is similar…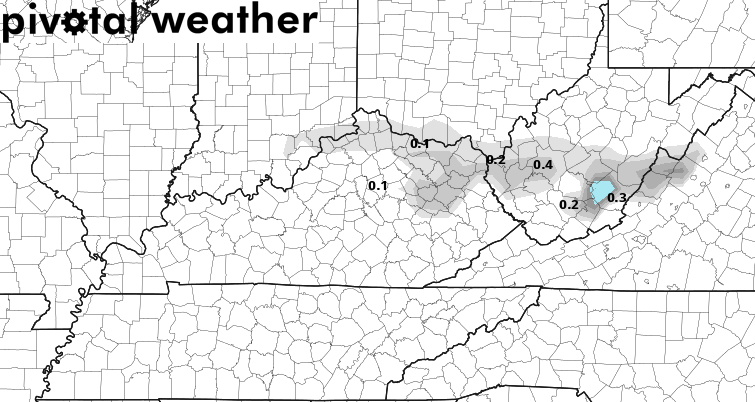 I'm not sold on the flakes, but the chance is increasing as we inch closer.
Our strong cold front then arrives on Friday with a wave of low pressure riding along it. This should bring heavy rain across Kentucky, with cold air trying to catch the back edge by Saturday morning. That could mean a switch to a mix of some snow.
That front then slows down over the weekend, with another wave or two of low pressure developing along it. The European Model continues to edge all this a little farther east, as it slowly loses the bias of holding too much energy in the southwest…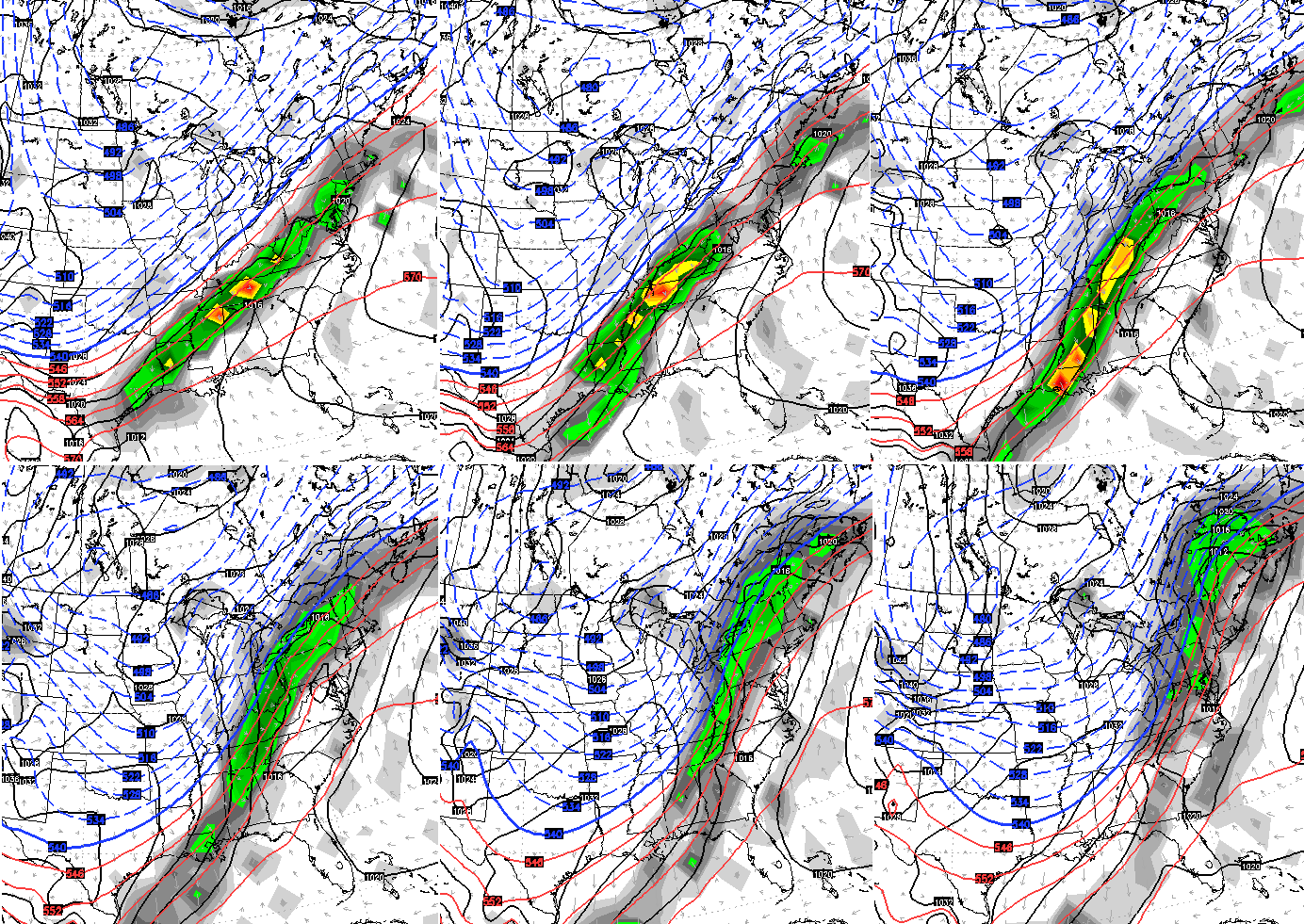 Taken verbatim, that run shows rain to ice to snow Christmas Eve into Christmas Day…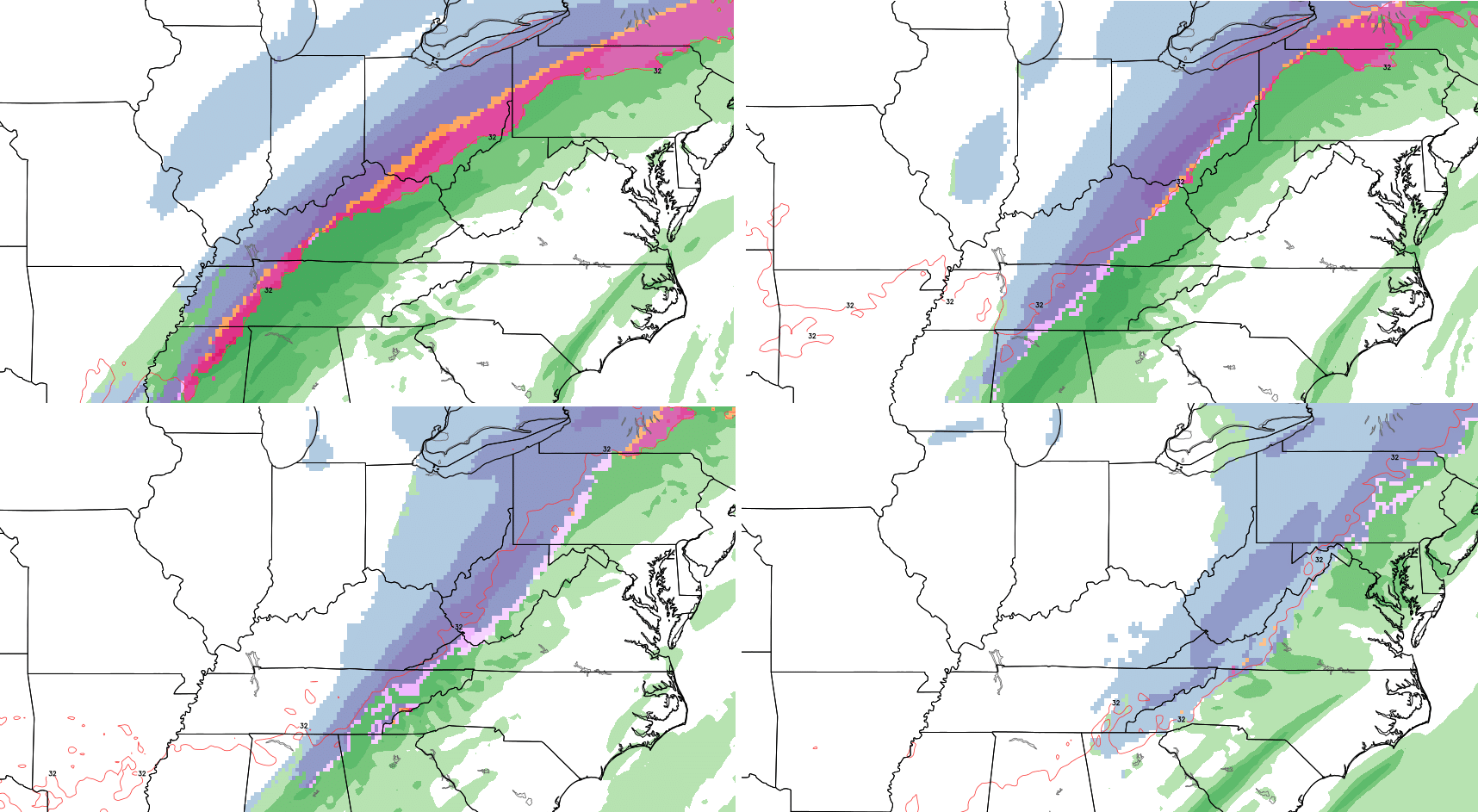 Here's the snow map from that particular run…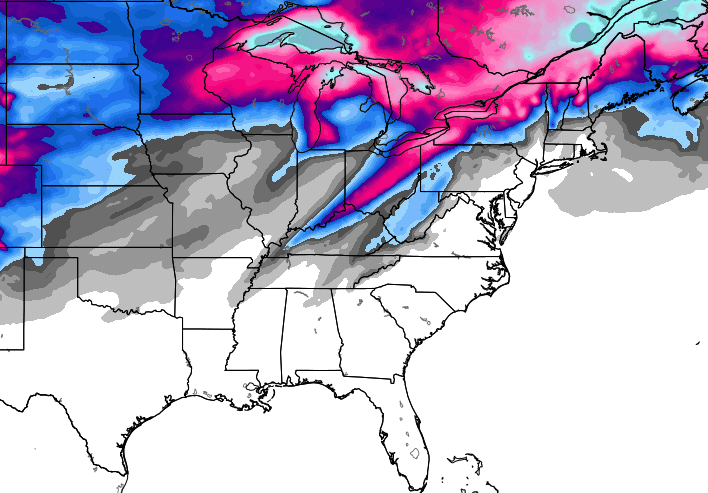 The European is doing exactly what we talked about, and is slowly trending colder and farther east with the axis of winter weather.
The new GFS is still much flatter with that setup, as it now shows bitterly cold air crushing the pattern. Still, the model has a swath of light accumulating snows for Christmas Eve and Morning…
Once again, the bias of that model is to be a little too far east and flat with such systems. That said, the above scenario is certainly plausible. I'm more concerned about the cold pushing systems to our east, than any system wrapping up and going to our west.
That same run of the GFS has the polar vortex moving in here by Christmas night. Look at the 850mb temps…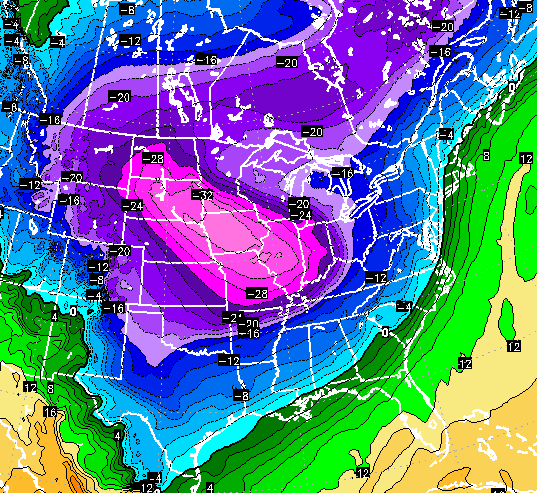 Look at the low temps coming from the GFS for Christmas night…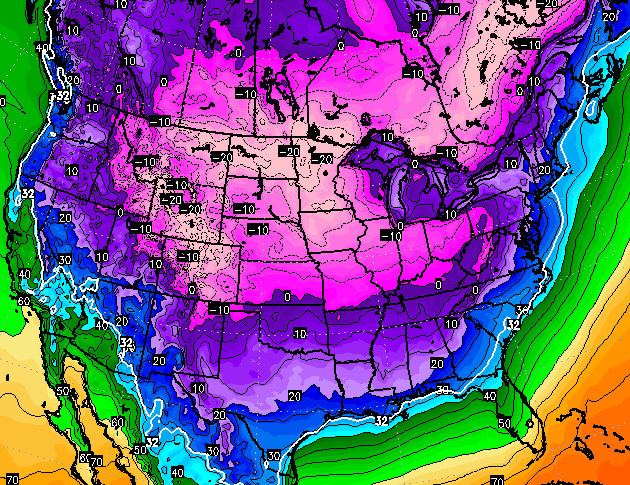 That basically shows a repeat of Christmas week of 1983.
It's interesting to note, the European Model has similar lows just a few days later…

The NAVY Model is farther east and wetter. This animation does not show precipitation type…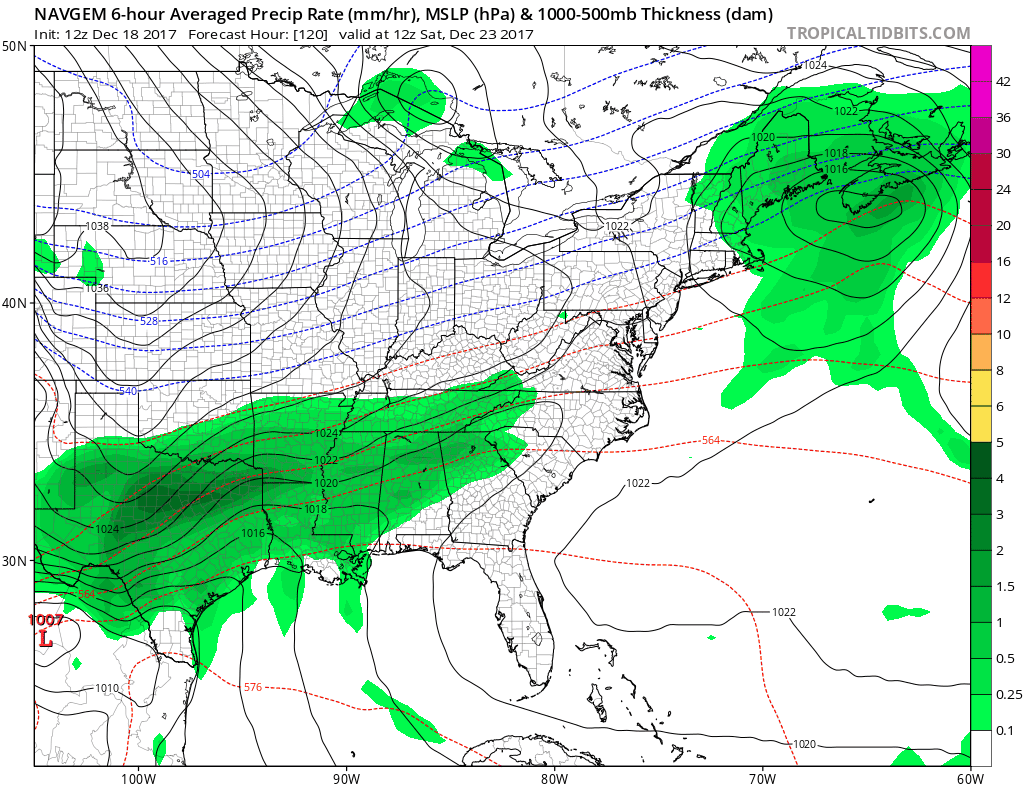 I want to be clear, these are only models we are looking at and they will all change from run to run. It's still way too early to give anything specific on what kind of precipitation or how much. All I'm doing is breaking down the models and showing how they are looking a lot like the pattern we've been talking about on here.
If you want to see a country going into the Ice box, look at the GFS Ensembles temperature anomalies in Celsius through early January…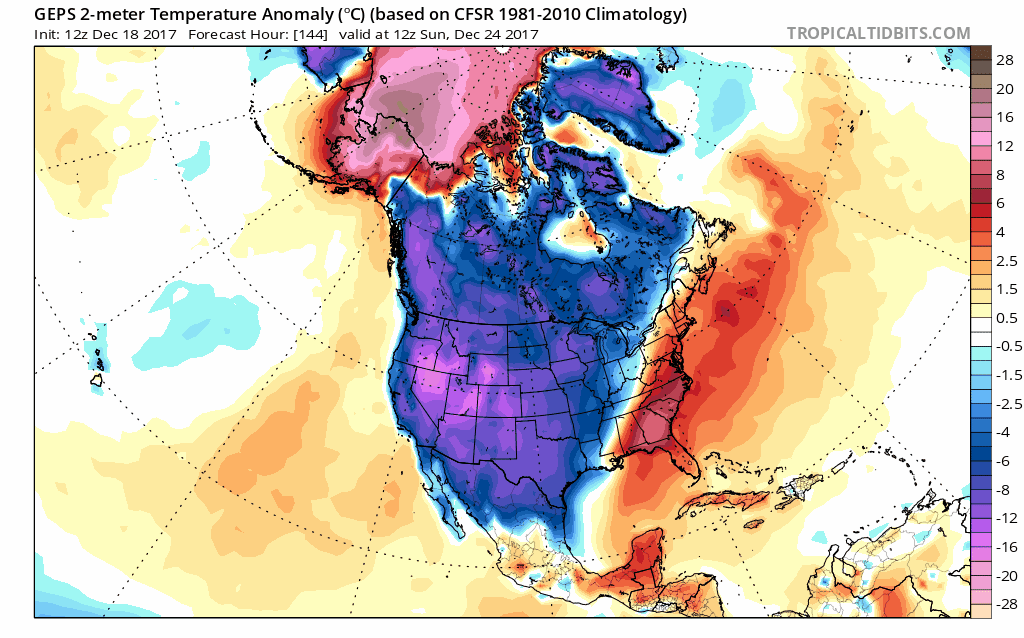 I will see you guys back here for another update later tonight. Enjoy the evening and take care.