Good afternoon, everyone. It's another dreary day in the bluegrass state, with low clouds and a few showers on the move. The action is about ready to pick up in a big way later this week, with all eyes on the potential winter weather threat for Christmas weekend and Christmas week.
Before we get to the weekend, we have to keep a close eye on the big rain maker impacting parts of the state on Wednesday. This system continues to trend wetter and colder as we get closer, with several models now indicating the potential for a mix or a brief switch to snow late in the day. The HI-RES NAM has this showing up across parts of eastern Kentucky…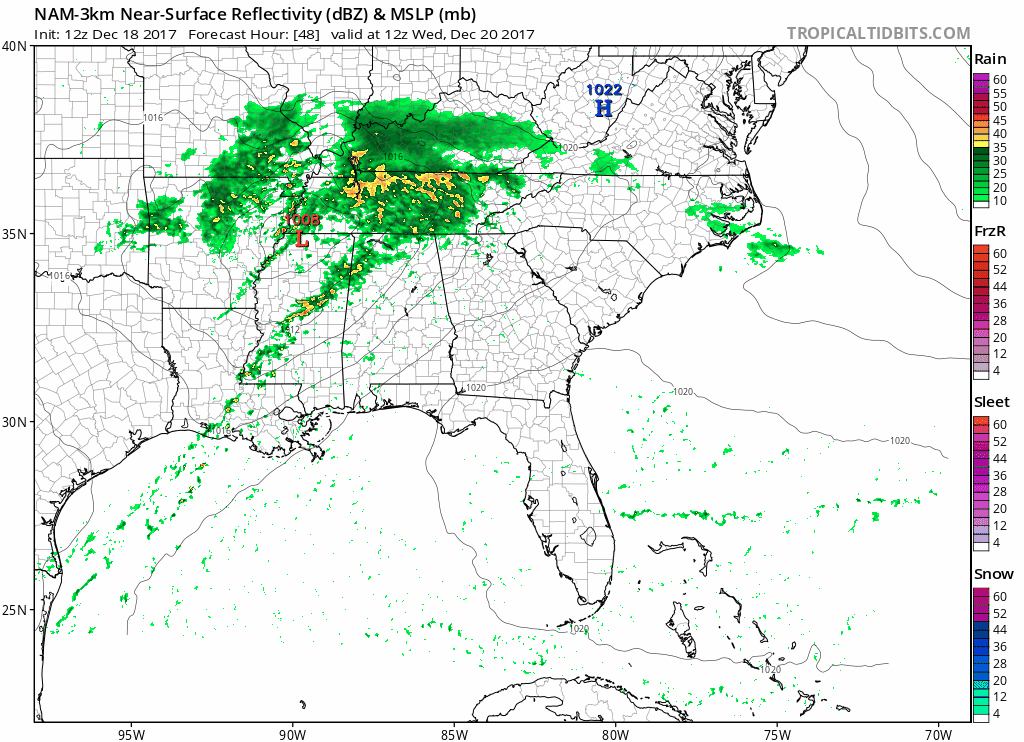 The NAM is even printing out the potential for light accumulations in some areas. We shall see, but that's a system increasing as we get closer. It can also put down an inch or more of rain across southern Kentucky.
The weekend setup continues to slowly evolve on the models. We get the first front to work in here Friday, with a wave of low pressure developing along it. Heavy rains are a good bet with mild temps on Friday. The cold air then presses in Friday night, with the potential for a switch to some snow or mix…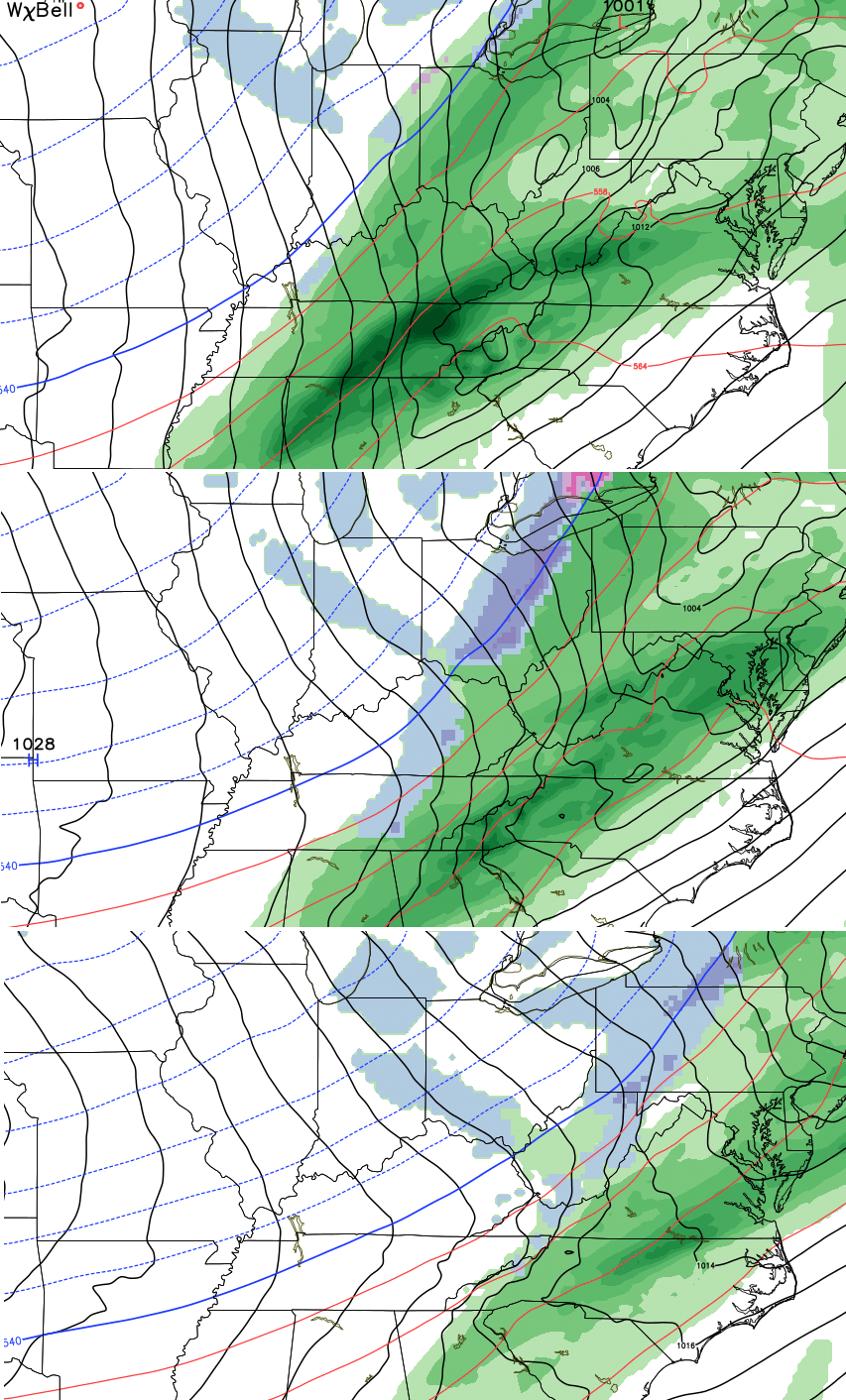 As the front slowly presses to our east, it becomes stationary. Exactly where this happens and exactly where waves of low pressure develop, will be the determining factors on our Christmas Eve and Day weather. All modes of precipitation are still on the table during this time.
The Canadian Model shows a possible healthy winter weather event around here, as it takes a wave of low pressure right up the east slopes of the Appalachian Mountains. Here's the animation of both systems for the weekend…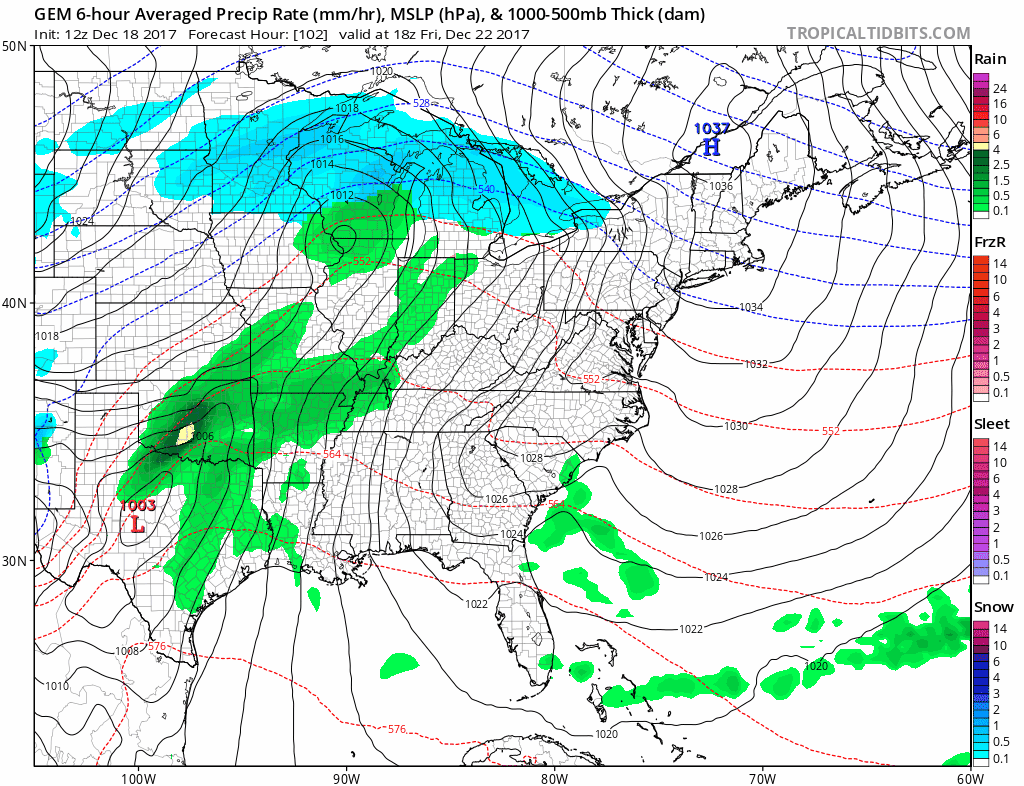 The GFS has a similar thought, but is likely too flat with the wave of low pressure…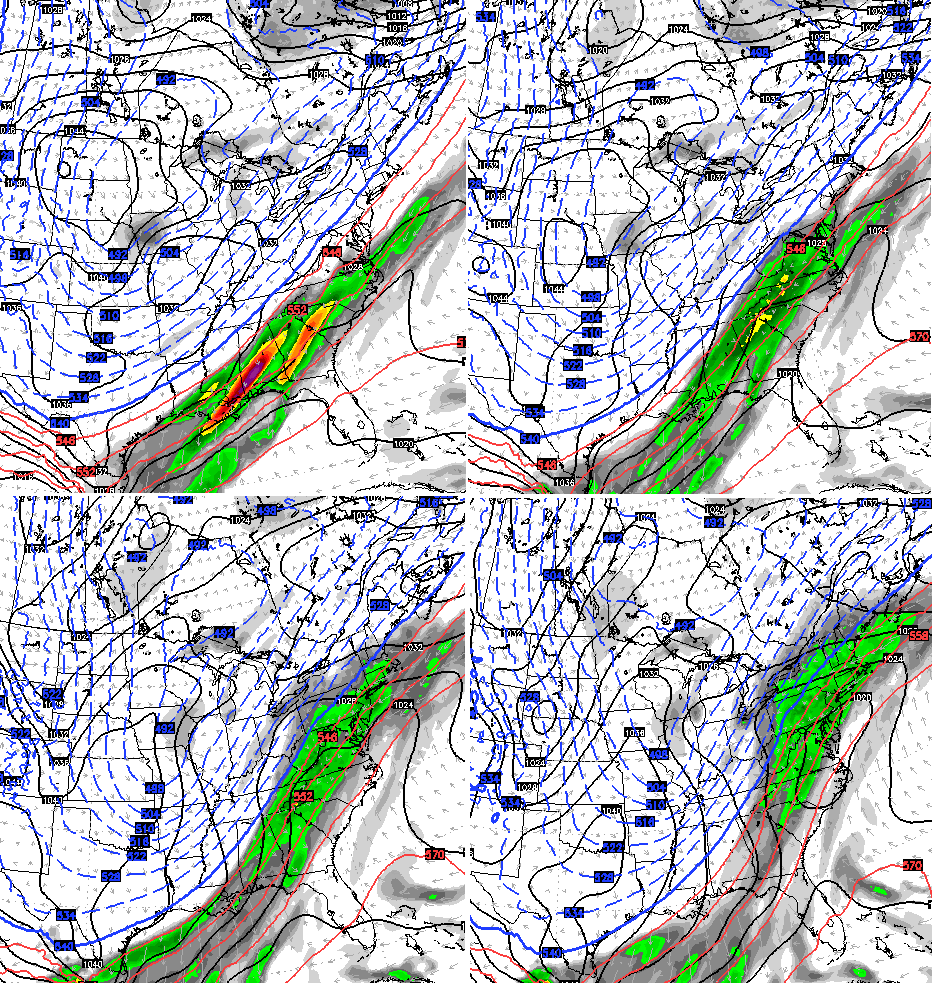 Knowing a thing or two about the GFS and it's bias, watch for that system to become stronger, with more precipitation showing up on the cold side.
The current trend on the models continues to bode well for this week old map I made…
I'm going to ride that map until you guys are sick of it… If you aren't already! 🙂
I will have the latest on WKYT-TV starting at 4pm and will have another update this evening.
Make it a good one and take care.