Good evening, my little weather weenies. It's full steam ahead toward our big Christmas weekend and the messy setup for holiday travelers. From heavy rain to the potential for some snow, this weekend can bring all forms of precipitation to our region. Yes, I know you've heard me say that a time or two over the past few weeks. 😉
Let's begin with the heavy rain threat from late Friday into early Saturday. Even now, we still can't get the models to agree on who gets the axis of heaviest rains. The NAM is aimed more toward Central Kentucky…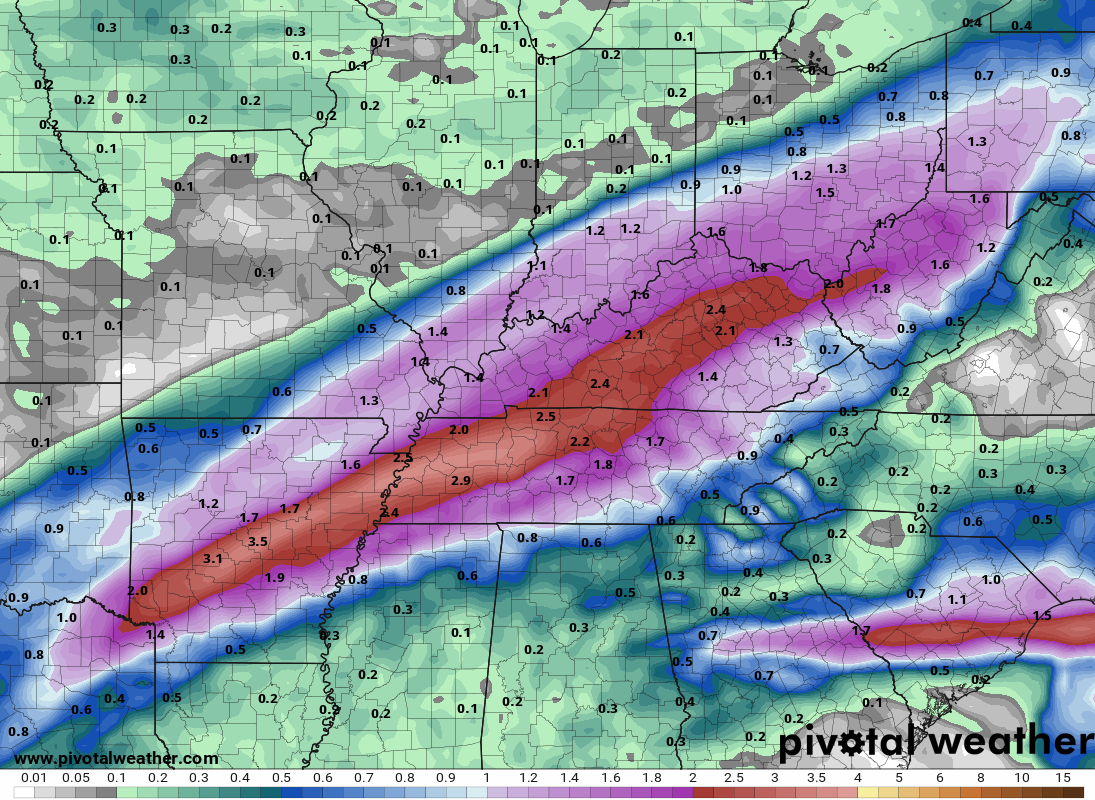 The GFS decided to go way south with the heaviest rains, targeting southern and eastern Kentucky…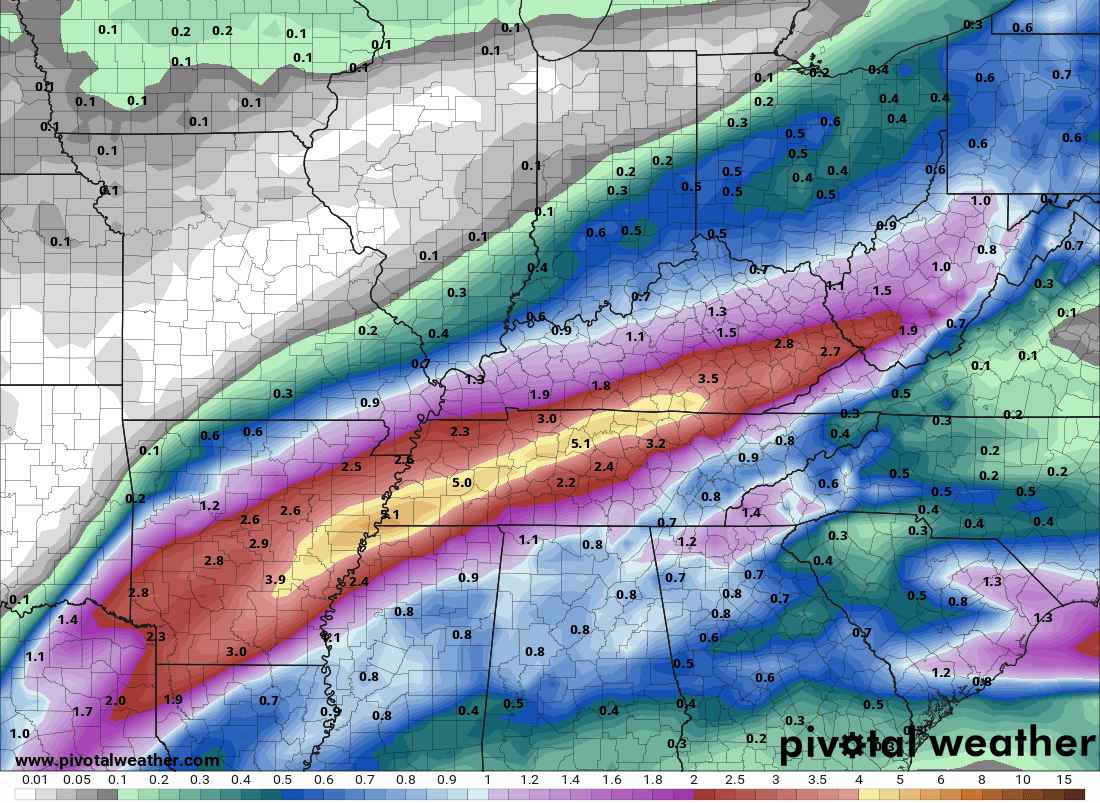 Regardless, local high water issues are possible during this time. We still have to fine tune who has the best chance of seeing that.
The models continue to trend colder than before with this full setup on system number one. Most agree for a period of mix of light snow developing as the colder air dives in from the northwest. Here's the latest NAM…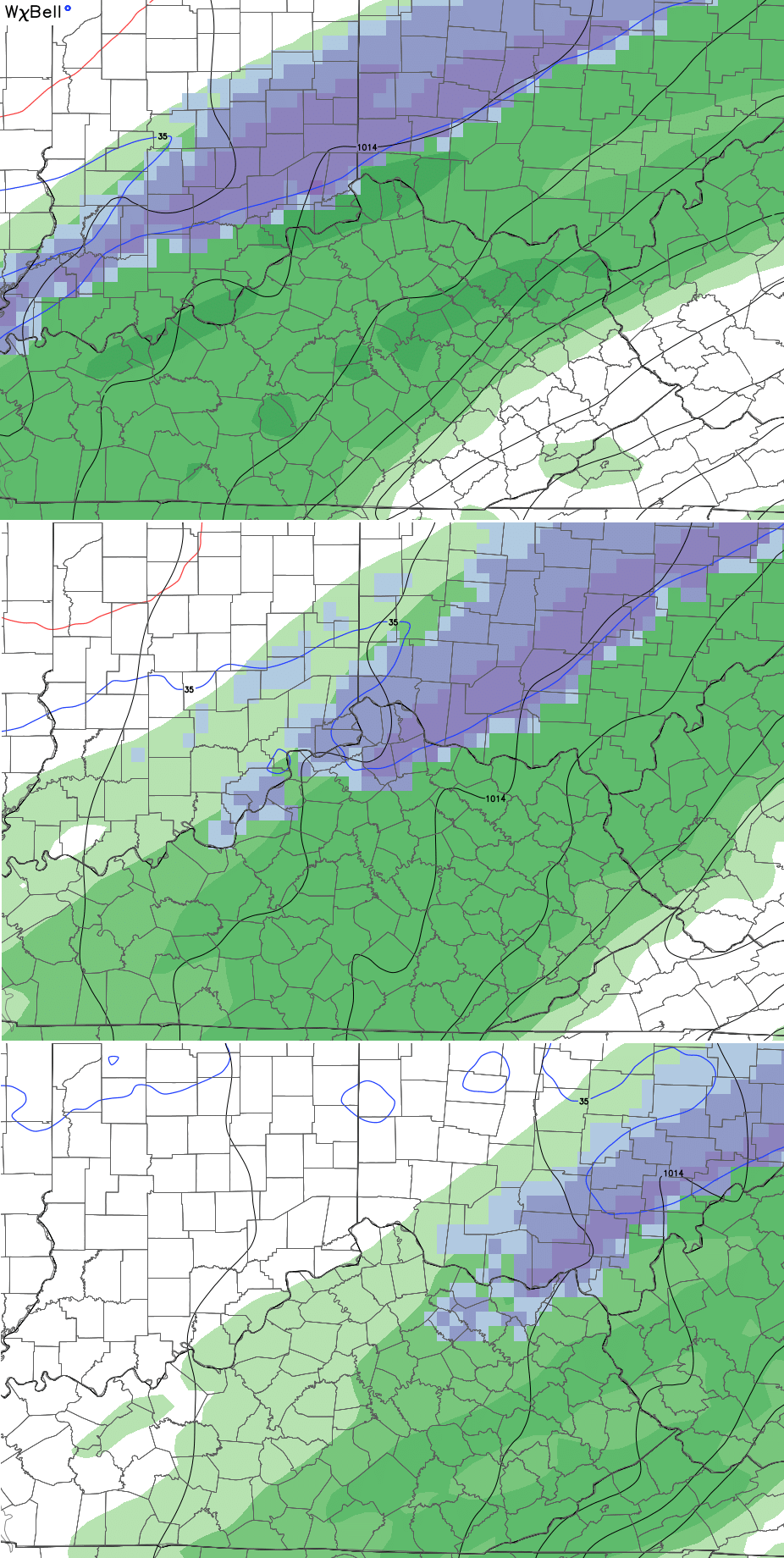 The European Model is trending colder with this same system, with just the chance for some mix on the back edge…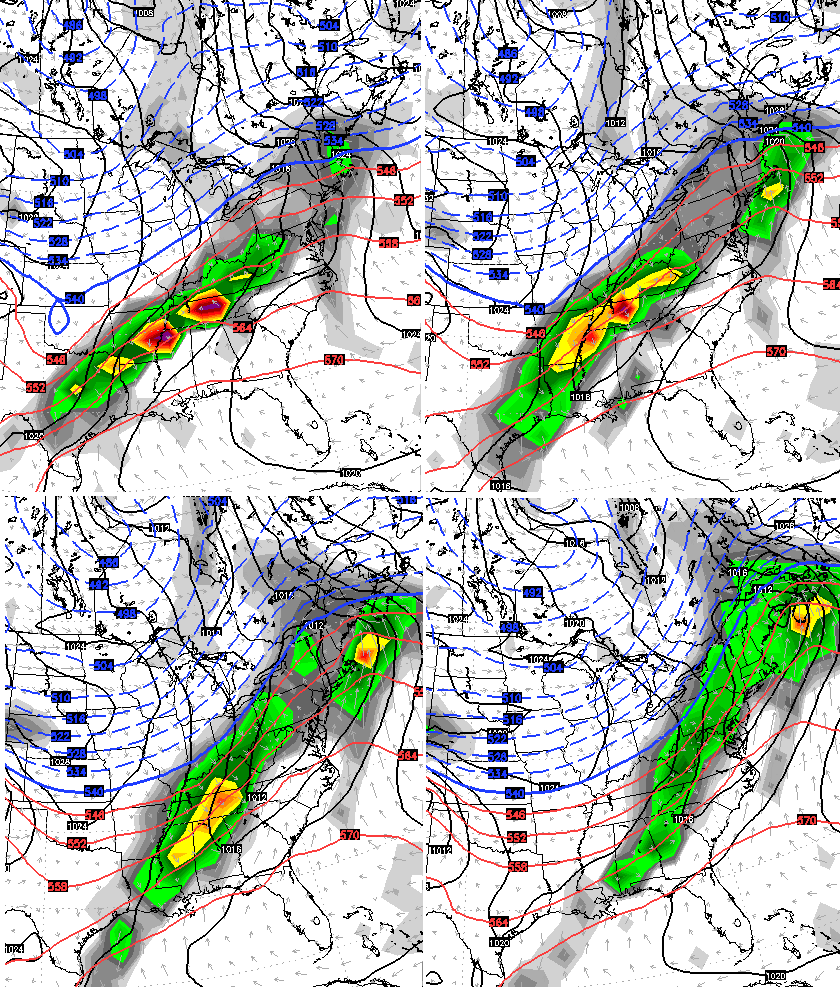 The European Model continues to ramp up the wave of low pressure developing along the stalled front on Christmas Eve. Watch how this system wraps up just to our east…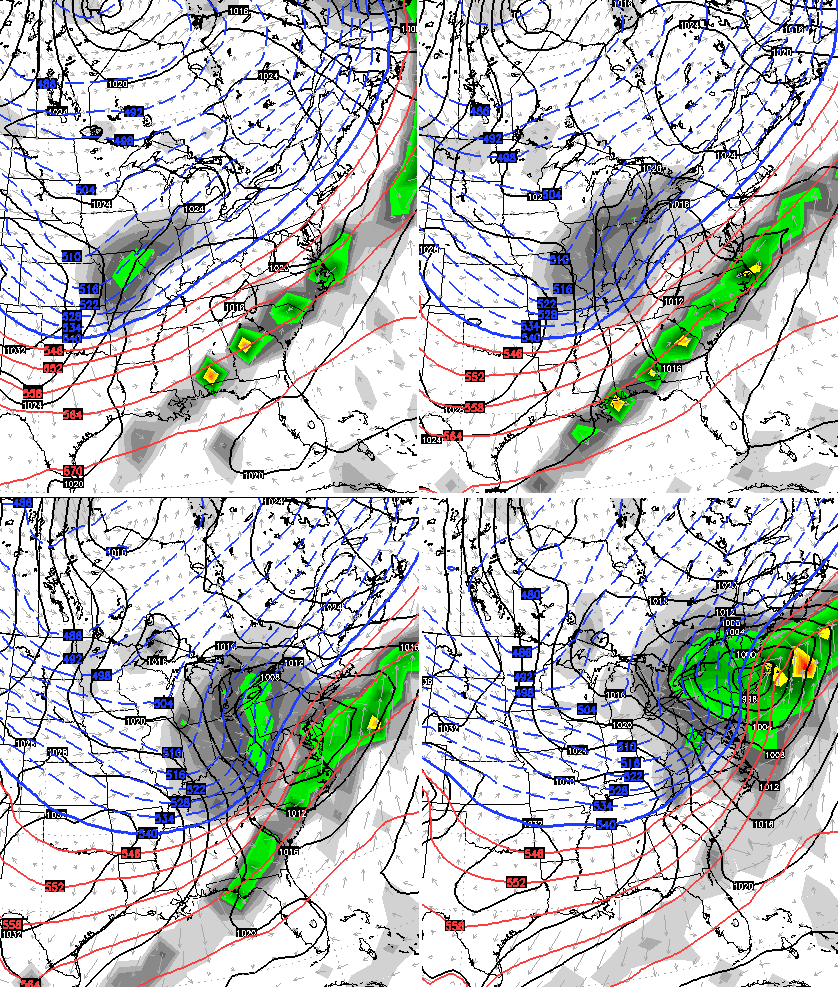 That's a decent shot of snow showing up across our region as the low works toward New England. The European Ensembles are very similar with the lows to our east…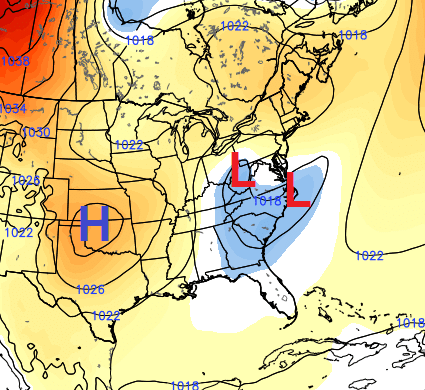 The GFS continues to play the role of the Grinch, showing just a few flurries…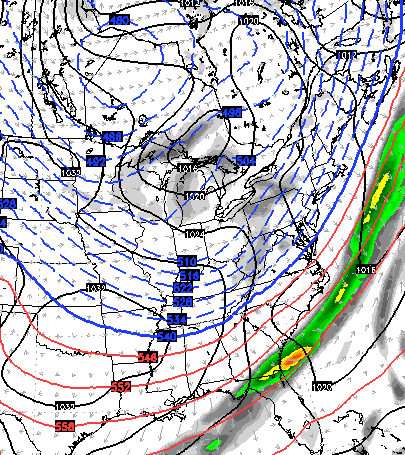 That's one amazing difference between the GFS and the European Model. Which will be right? Will they both crash and burn? Why ask why? 🙂
I like the potential for a light snowfall for Christmas Eve and Christmas Day.
Make it a good one and take care.