Good afternoon, folks. It's another dreary day for many of us across the bluegrass state, with all eyes on a changing setup for the Christmas Weekend ahead of us.
In the short-term, rain continues to fall across the southern third of the state, with just a shower chance in the north…
The weekend setup continues to be in flux, with the potential for some big changes on the models over the next 24 hours or so. The overall theme of the weekend continues to be pretty consistent on the Canadian Model. It continues to show a colder system from late Friday into Saturday…

And continues to show a healthy system rolling along the front for Christmas Eve and Day…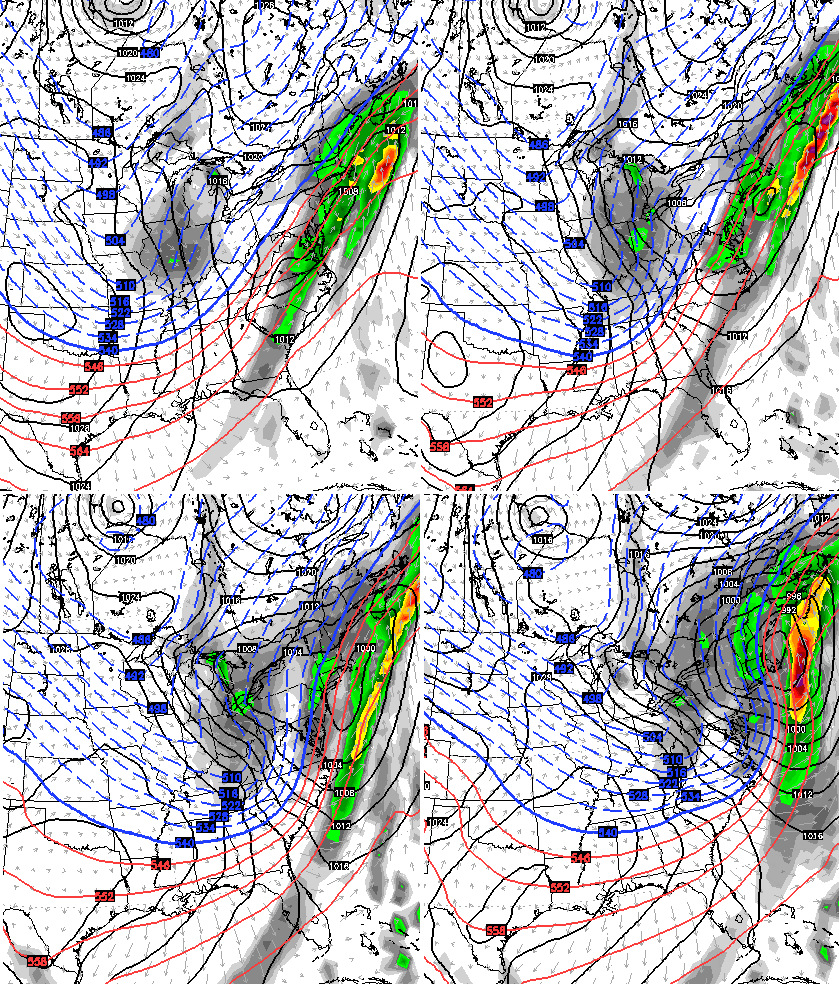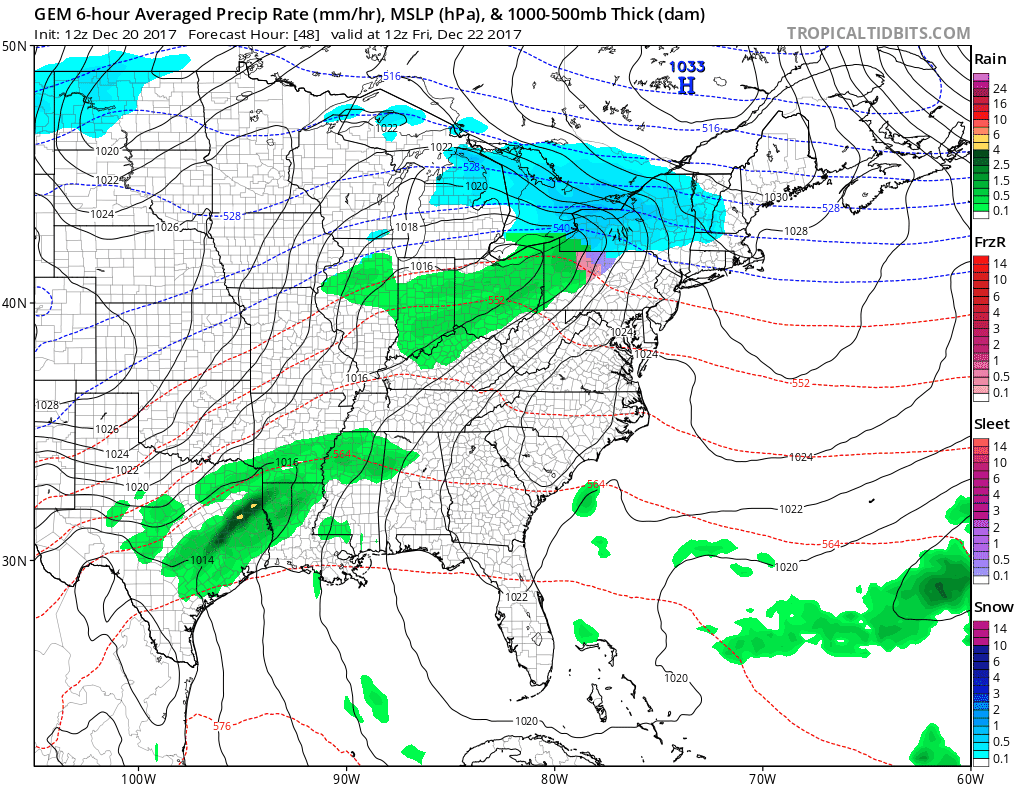 If we take that run of the Canadian Model verbatim, it would show a significant snow for areas near the Ohio River and into northern Kentucky. It would then bring a 1″-3″ swath of snow for many on Christmas Eve and Day…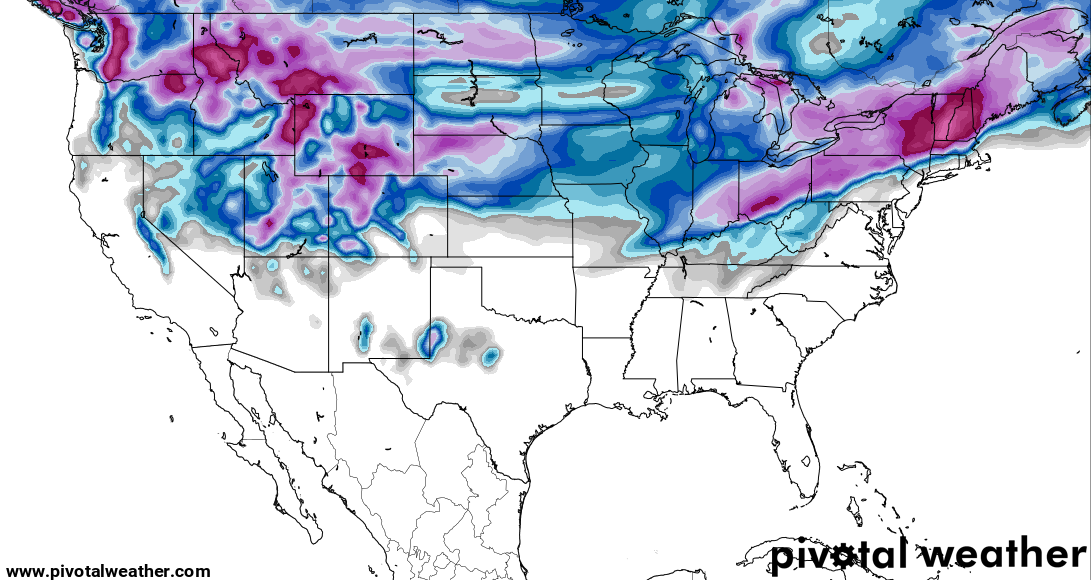 That's not a forecast, but it's me talking about what that particular model run shows.
The NAM only goes through early Saturday evening, but it's also trending colder with the first system, bringing a similar snow swath as the Canadian…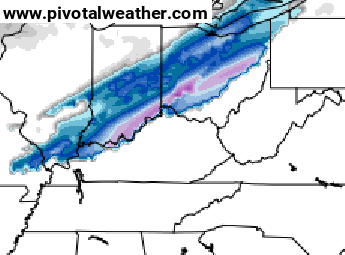 If we look at the snowfall forecasts from the individual members of the GFS Ensembles, we find several of them with a similar snow swath now showing up. Here's the look on them through Christmas…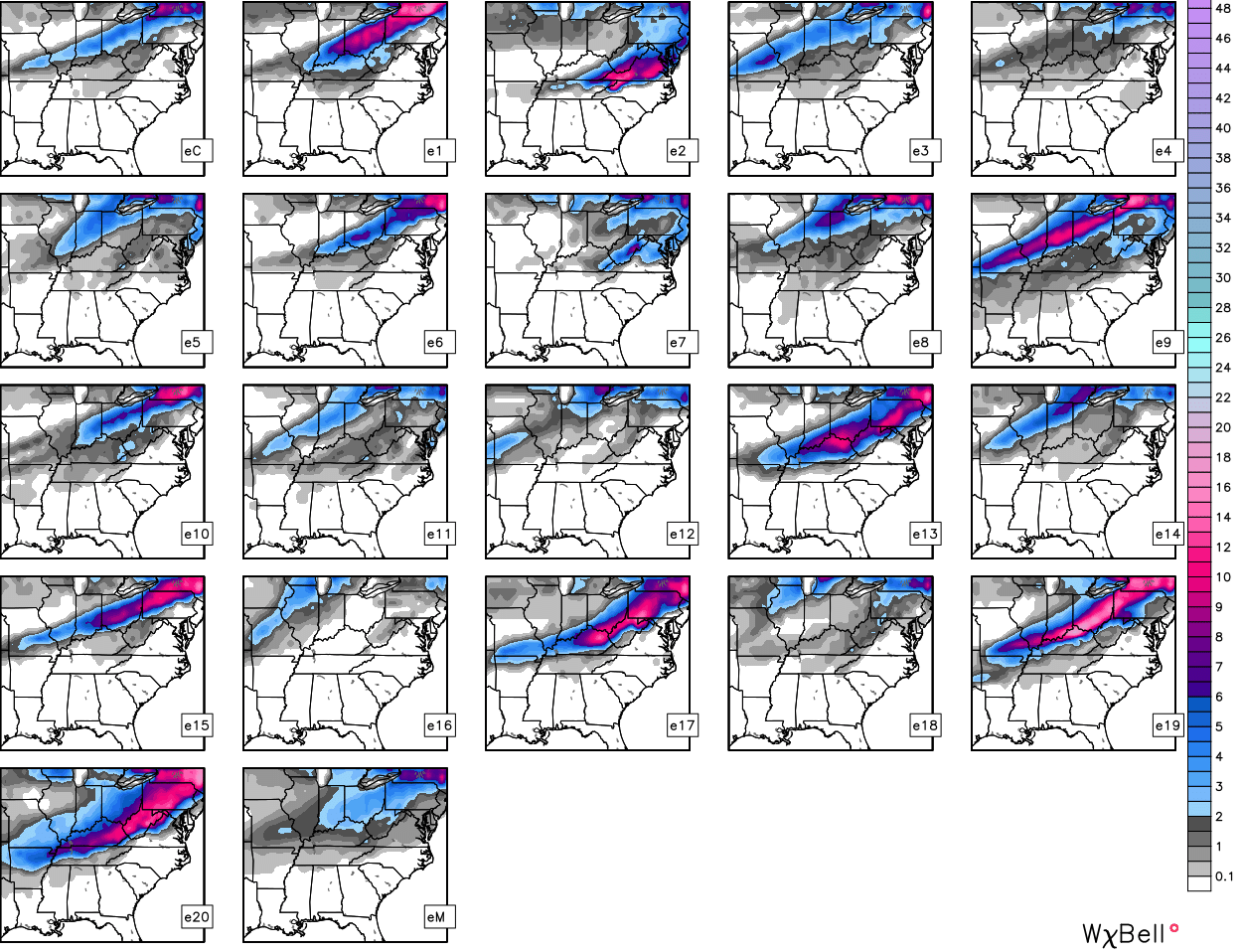 The operational run of the GFS is trending colder and farther east with our Friday-Saturday system, but continues t show nothing for Christmas Eve and Day.
The 6z GFS was closest to the Canadian solution…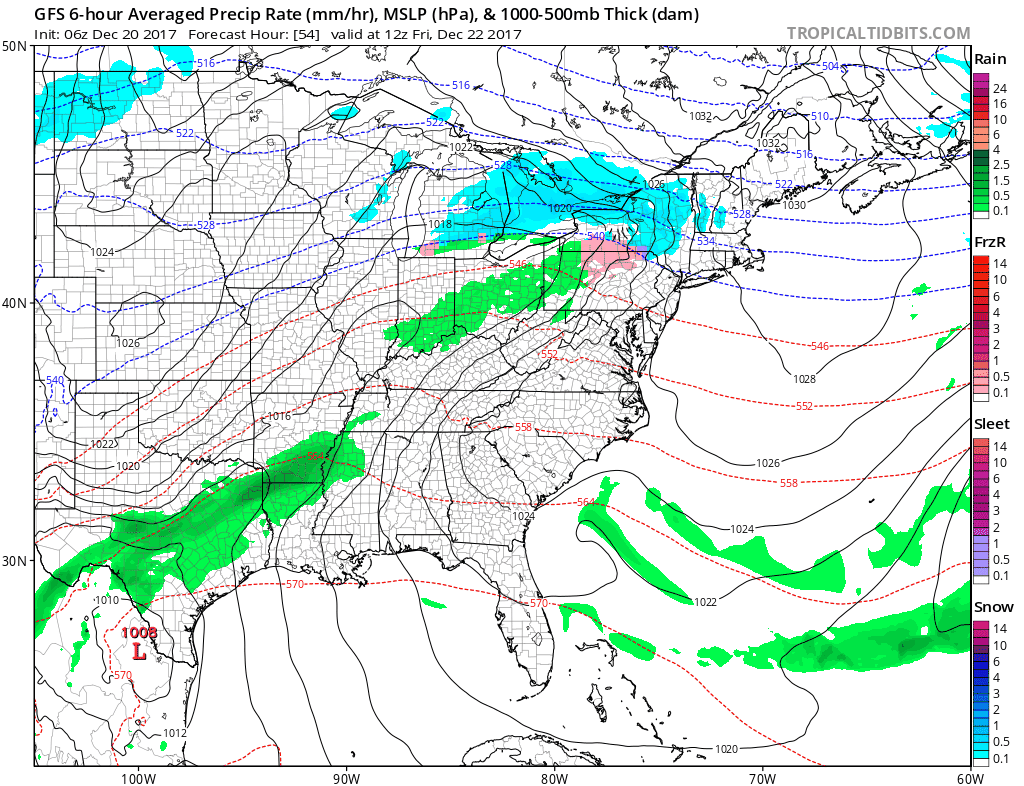 Here's your brief summary of my thoughts on all this:
Model changes continue to be likely through tonight and Thursday.
Heavy rain continues to be likely on Friday into Friday evening.
Watch for the potential for a trend toward colder and farther east with this initial system to start the weekend. That could bring that snow swath a little farther south and east. Close call.
I still like the wave showing up for Christmas Eve and Day, bringing the potential for some snow to our region.
The longer range continues to look very active with additional systems scooting underneath the arctic air setting in across the country.
This is a fun look showing up on the individual runs of the GFS Ensembles into the first few days of the new year…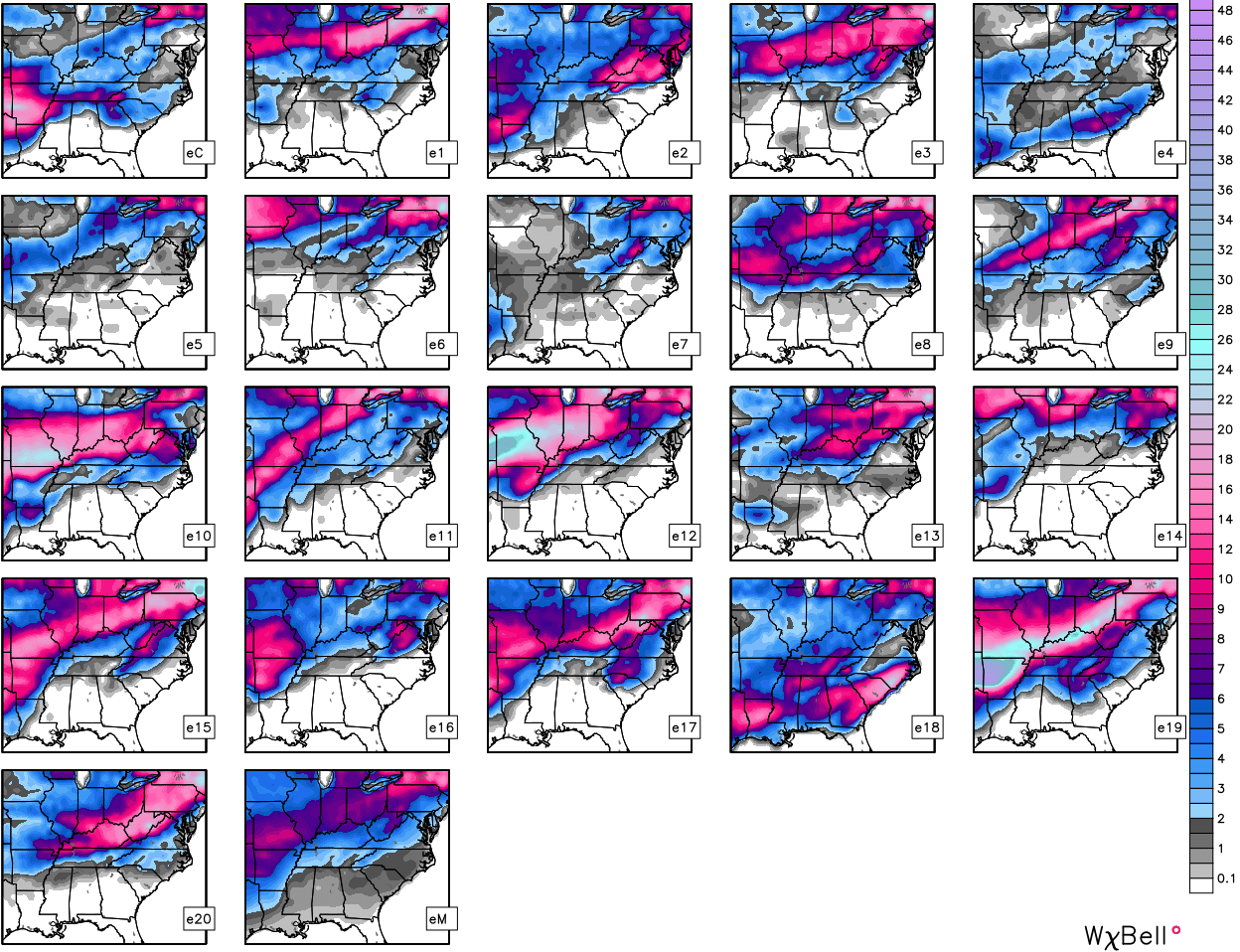 I will have the latest on WKYT-TV starting at 4pm and will likely put together an "odds" map. I will also throw you guys another update this evening.
Make it a wonderful rest of your day and take care.