Good afternoon, folks. The GFS Model has totally caved to a similar solution to what the European Model has been saying for days: Light snow sweeps across the state Christmas Eve into Christmas Morning.
We will get to that in a moment, but we have some wild stuff coming before then.
Heavy rain moves in on Friday and carries us into the first half of Saturday. A general 1″-3″ of rain is likely for most of Kentucky, with locally higher amounts…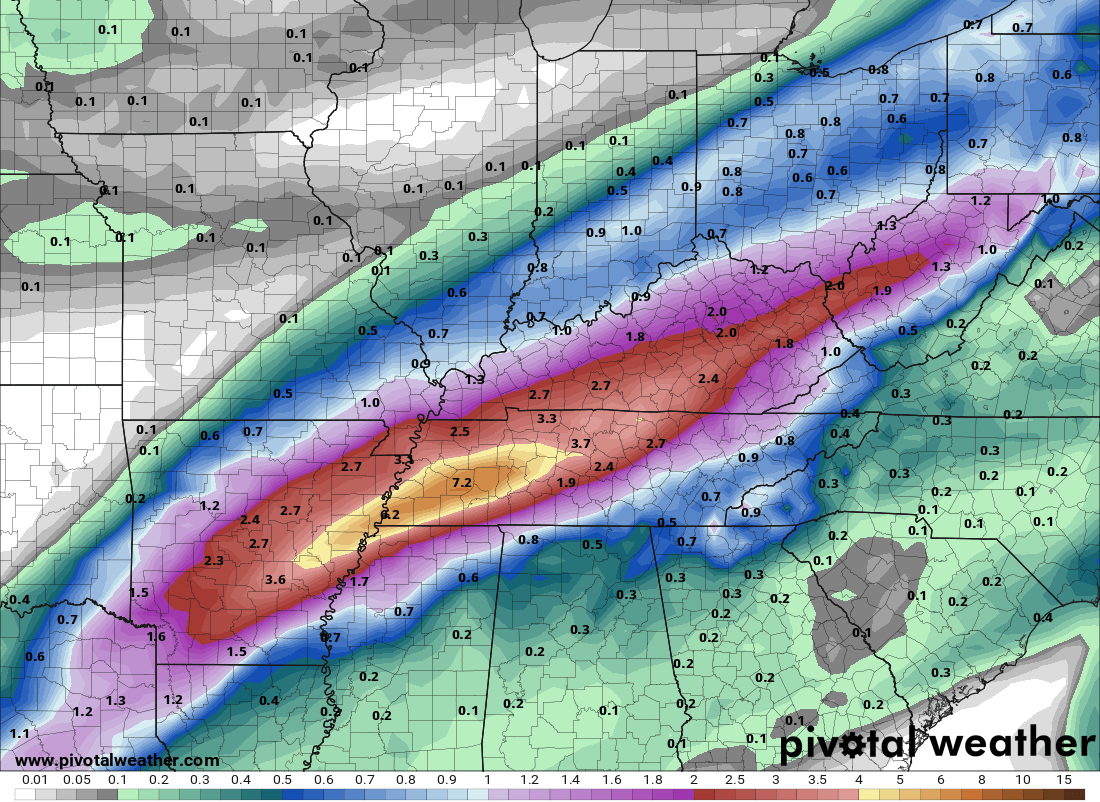 That can be enough to cause local high water issues Friday night and early Saturday. Let's keep a very close eye on that.
As the cold air pushes in on Saturday, it may catch the rain shield, switching it to a period of mix and light snow in the north…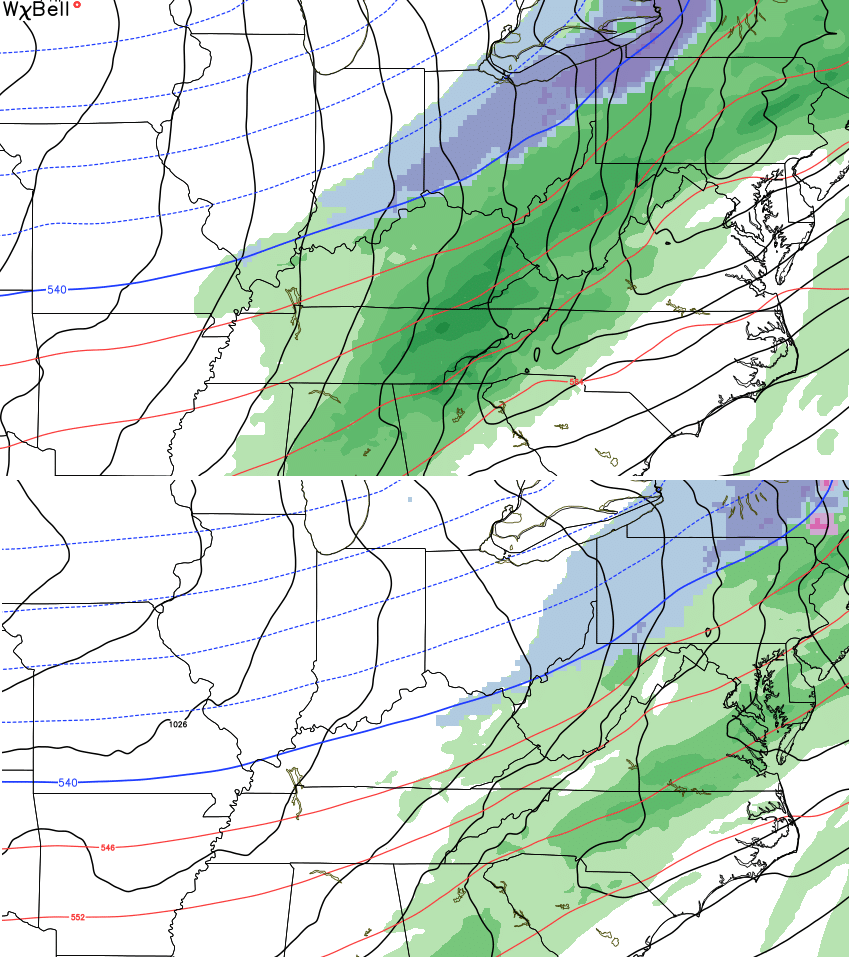 The Christmas Eve system has been on the Canadian and European Models for some time now. The GFS had this several days ago, then lost it entirely.
My earlier post showed the European Model at 500mb and the system digging right on top of us. The GFS is now showing the same thing…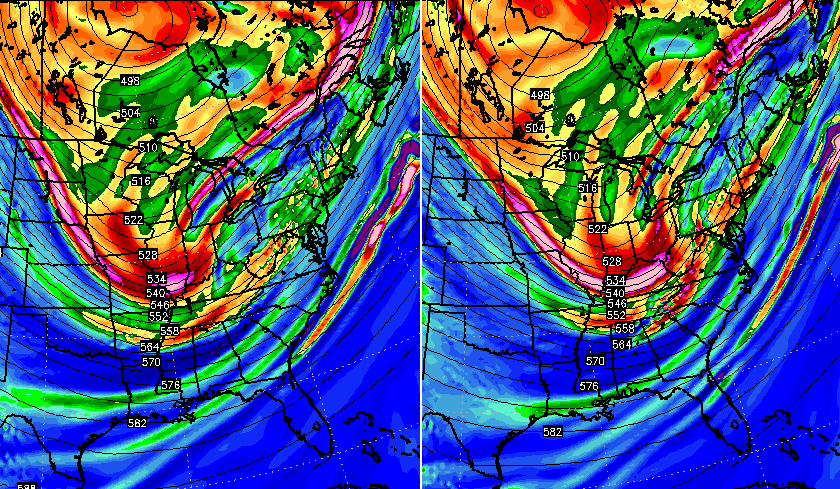 That produces a tremendous amount of lift on the nose of that system, leading to precipitation breaking out. The GFS now looks a lot like the European Model at the surface…

That's still likely playing catch up, but produces light accumulating snows for many…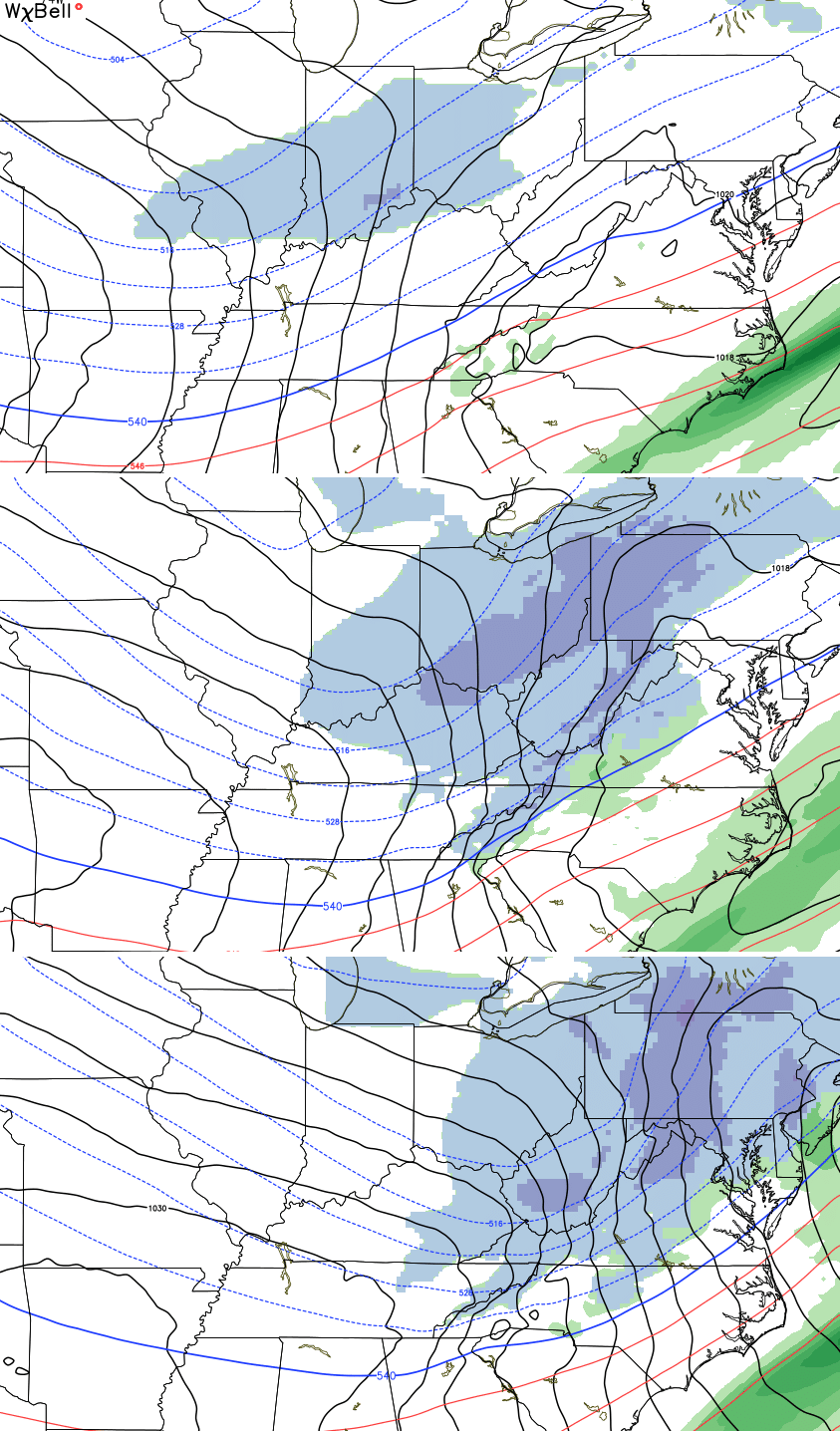 Again, that may still get a little juicier over the next few days.
At the least, it appears we have light snow and flurries coming for Christmas Eve and Morning. We also have the chance to put snow on the ground during this same time. Ho Ho Ho!
There may be another disturbance zipping through here on Tuesday, bringing another light snow chance…
The models also continue to take turns offering up something like this by the end of next week…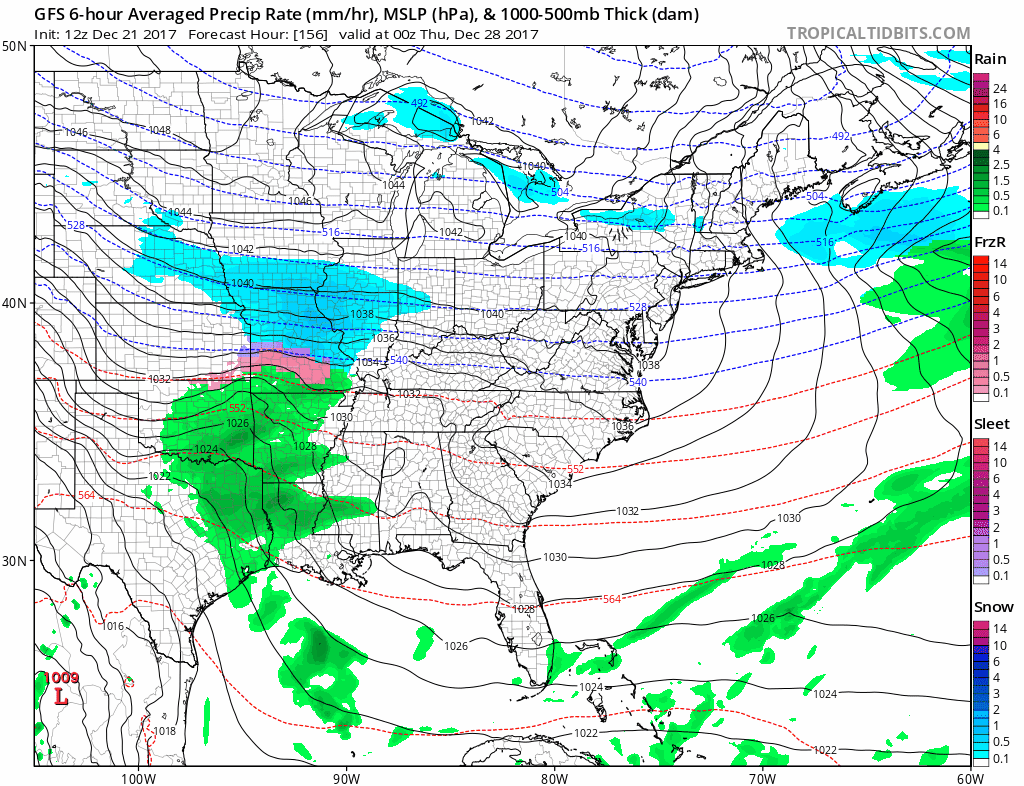 I will update the Christmas Eve snow threat on WKYT-TV starting at 4. You will also get a fresh update on here later this evening.
Make it a good one and take care.