Good evening and Merry Christmas. I hope each of you are having an absolutely wonderful Christmas!! I wanted to drop by for a very quick update on the pattern ahead.
Areas of light snow and flurries are on the way for the next few days. The first batch is rolling into western Kentucky overnight…
Rounds of light snow and flurries then zip across our sky later Tuesday into early Wednesday, bringing some light accumulations.
Temps are cold and getting colder. Check out the air coming in behind our light snows by Wednesday morning…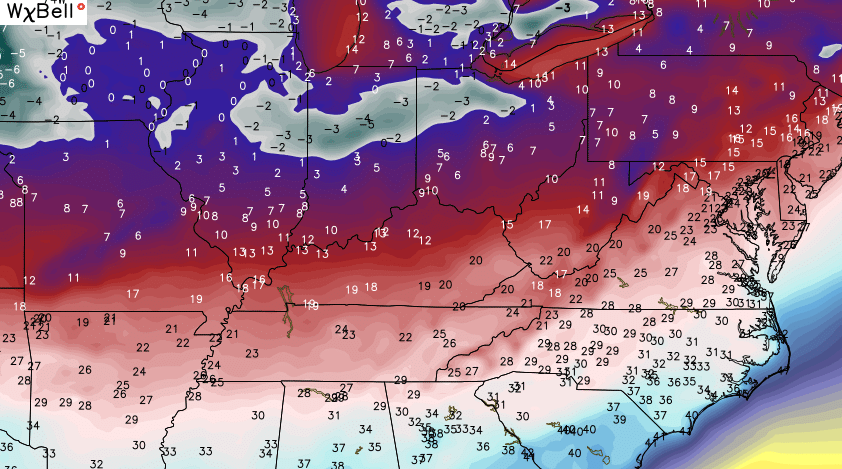 Frigid temps then control the weather Thursday into Friday, with the chance for some light snow, but the majority of this may stay just to our south.
That's one of 3 systems we are tracking as close out 2017. The next one zips in from the northwest to start the weekend, with the possibility of a system rounding the bend as we usher in 2018. Here's the GFS…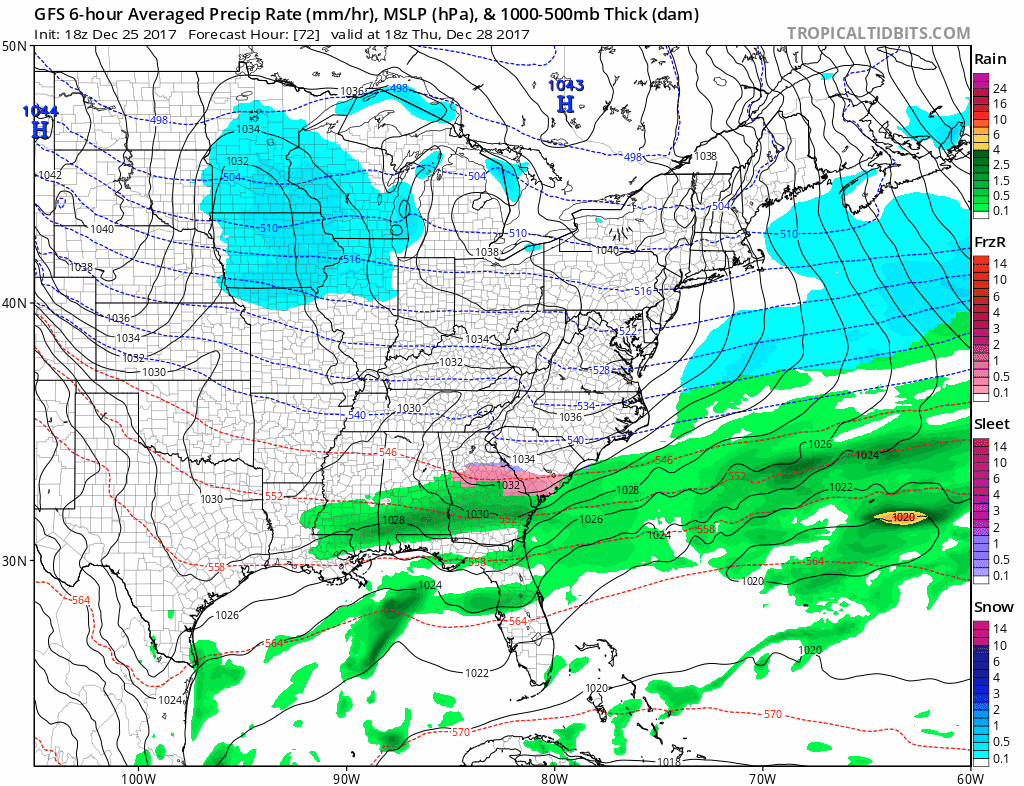 As cold as it is through the next few days, it's nothing compared to the weekend and early next week…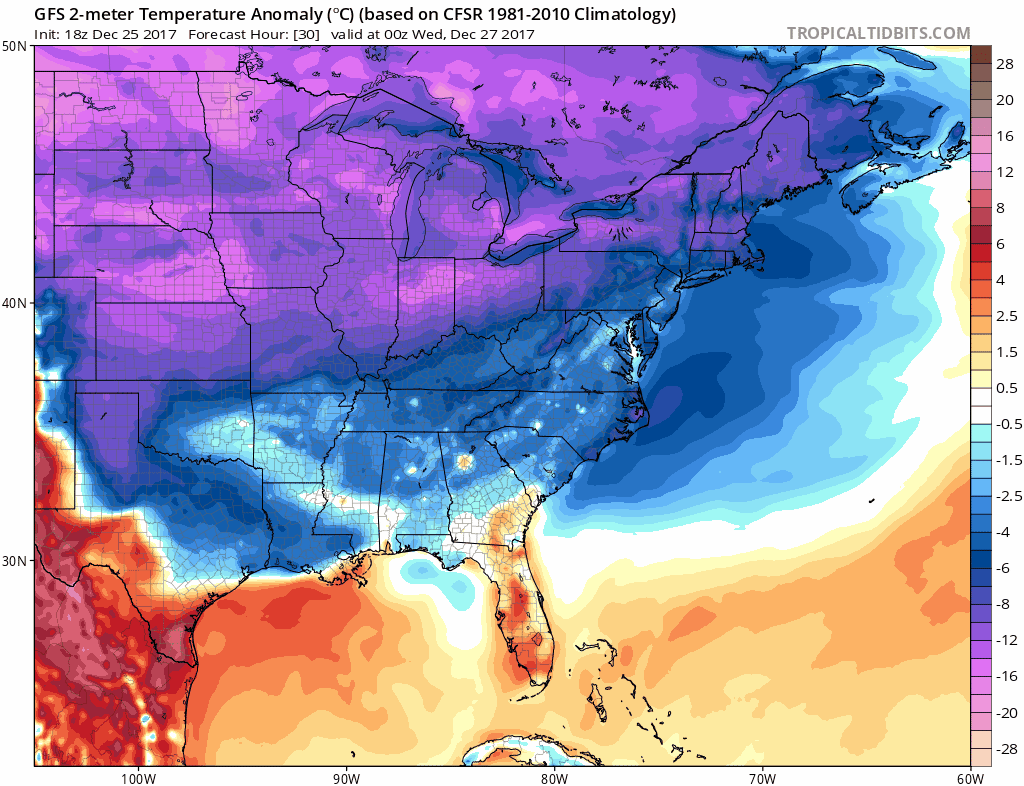 That's headline making cold showing up across much of the country.
The European Model likes the weekend snow system coming more from the northern branch than anything from the southern jet…

If we get snow on the ground this weekend, there is a legit shot at our temps going below zero into early next week.
I will have a full update later tonight. Merry Christmas and take care.