Merry Christmas, everyone!! It's the most wonderful time of the year and winter weather lovers should be saying the same thing. Many of us are waking up to, at least, some snow on the ground this Christmas Morning, and we have more snow chances ahead.
The setup for the next two weeks is likely to become a major headline maker for much of the country. From record cold, to big winter storms, this pattern is loaded.
Snow showers and flurries taper off from west to east early today, leaving us with a mix of sun and clouds. It's windy and it's cold, and you will likely encounter slick roads early on.
Later tonight and Tuesday, we go into a setup featuring periods of light snow and flurries working from west to east across the region. That should last into early Wednesday…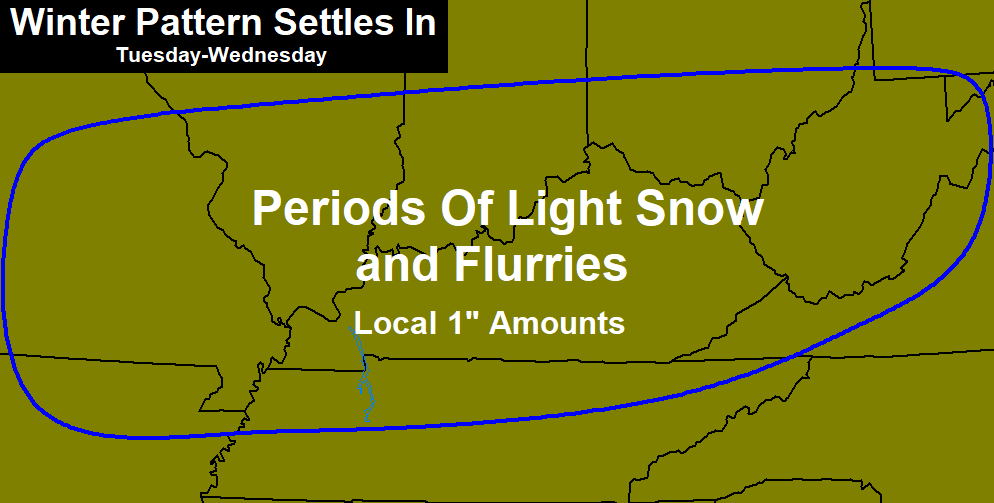 The air will be very cold, so we are talking about very fine flakes that will be flying around. There's little, if any moisture content in the flakes, and a lot of them won't show up on radar. Some local 1″ amounts may show up during this time.
The cold is impressive with highs by Wednesday ranging from the upper teens to low 20s…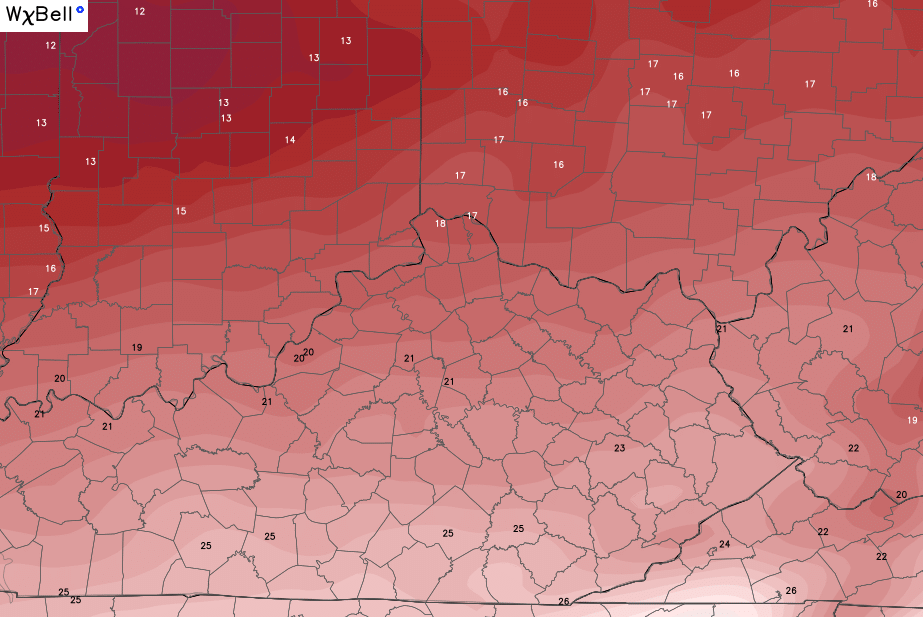 Gusty winds will make that feel a lot colder.
Single digit lows try to show up by Thursday morning as we watch a possible snow maker later in the day into Friday. The arctic air may keep a lot of that system to our south and southeast, but it could easily produce a light snowfall around here.
The system coming behind that for New Year's Weekend is the one to watch for…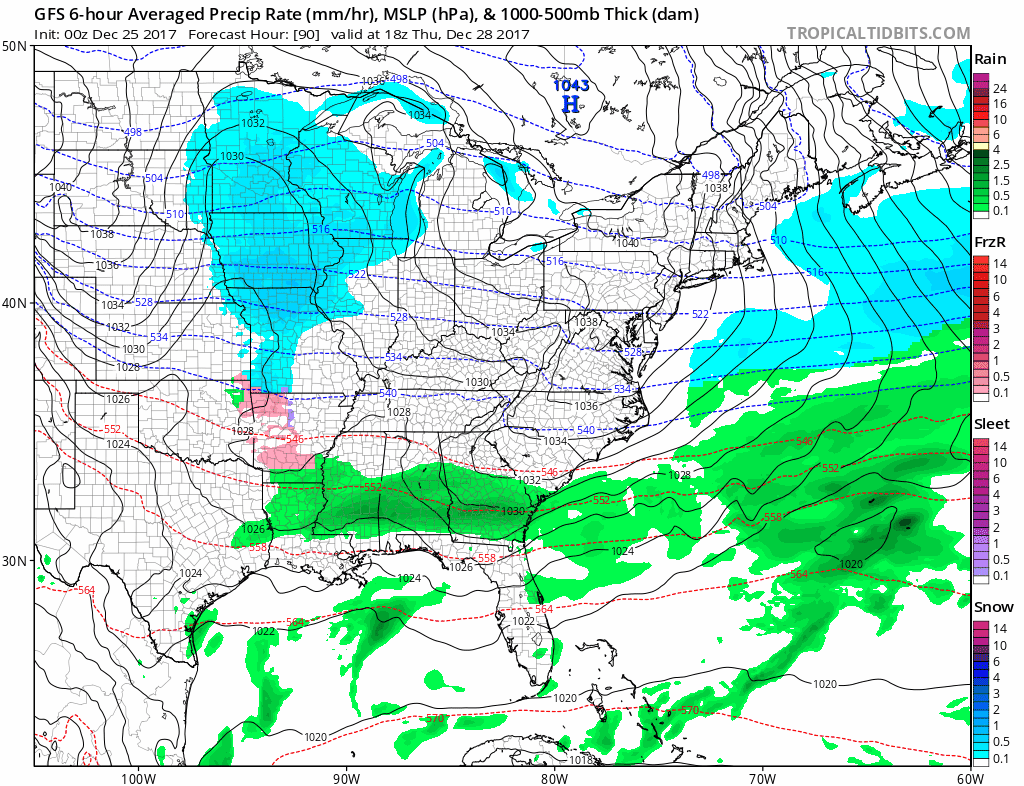 The Canadian has it too…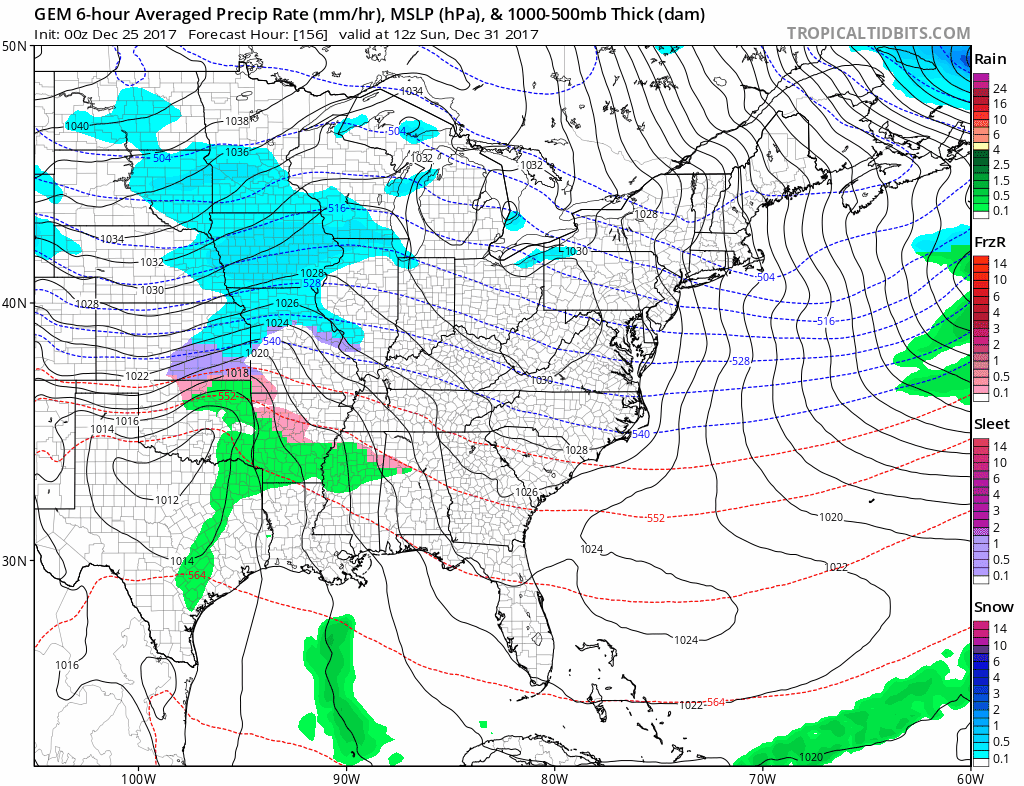 The cold showing up for the week ahead is impressive, but nothing like what the models have coming in behind that system.
Look at the GFS for New Year's Day…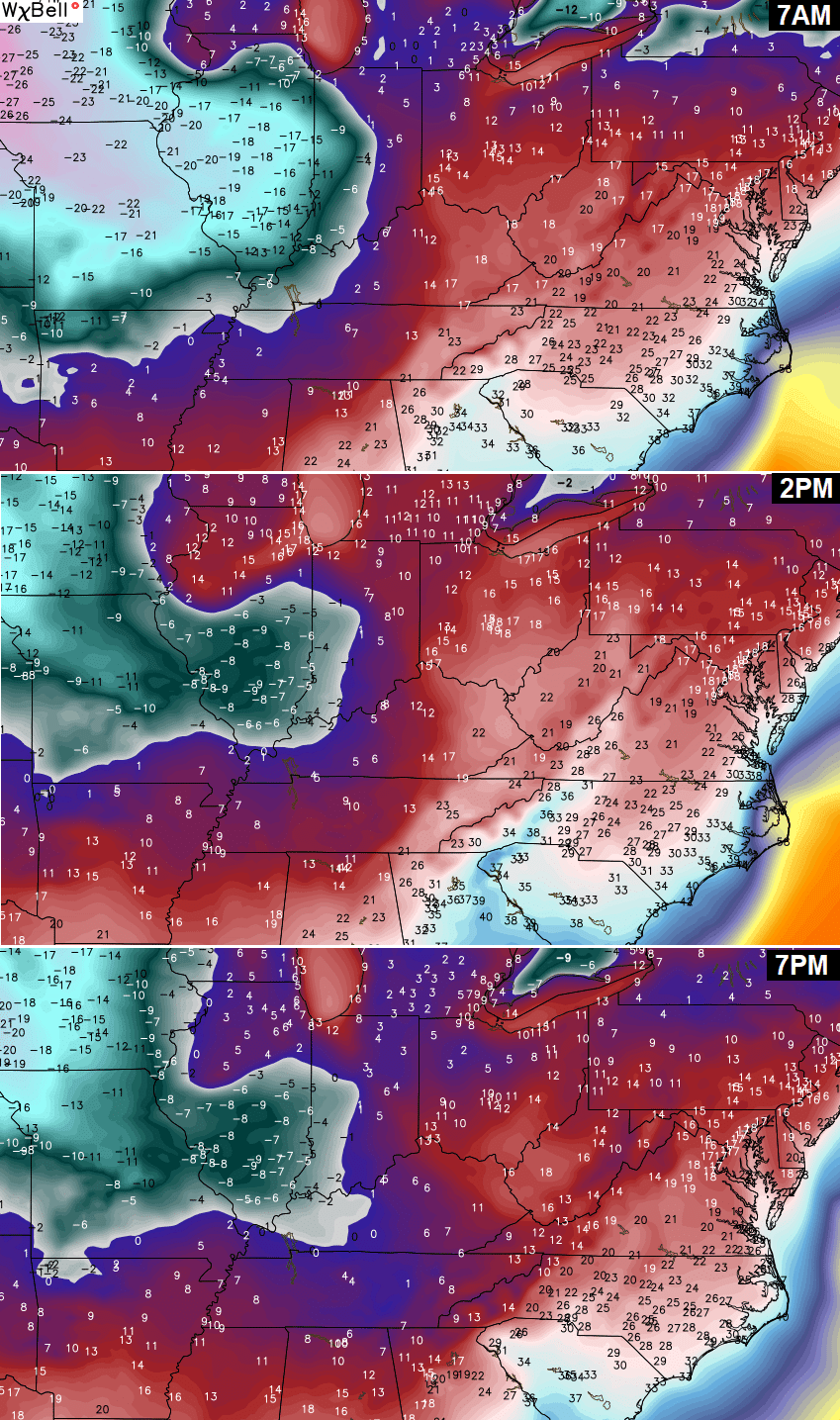 That model takes our lows below zero with wind chills approaching -20. It has -50 wind chills into the Midwest.
The Canadian Model is also seeing the brutal cold… these are actual low temps from the model…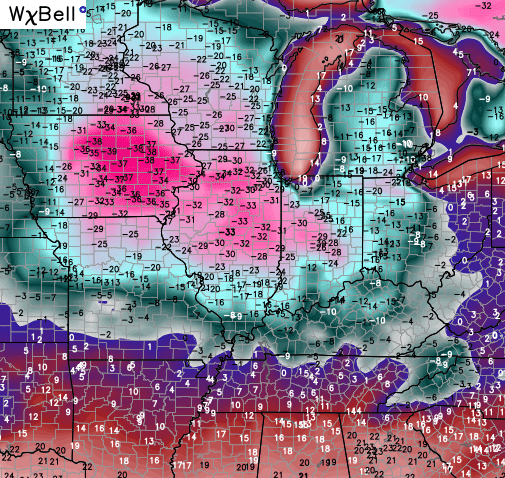 That's some ugly stuff, with a headline making winter weather pattern across the country.
Here are your Christmas tracking toys…
I will update things later today, so check back. Have a Merry Christmas and take care.