Good Wednesday, everyone. Temps are in the tank out there today, and this is only the beginning of a bitterly cold period of weather across the region. As a matter of fact, this is a headline making winter pattern developing for much of the country.
In addition to the bitter cold, we have several snow chances to track, including the New Year's weekend threat.
In the short-term, temps out there today start in the single digits in the north, with low and middle teens elsewhere. Wind chill readings will be below zero for several areas. Afternoon highs may not get out of the teens north, with low and middle 20s south. Those same gusty winds will make it feel much colder.
The weekend setup will feature bitterly cold air coming in here, and likely putting down some snow. The European Model is delayed tonight, so I didn't get a chance to look at it before this update. Without seeing the European, it's difficult to get too specific.
The Canadian Model is trending closer to what the Euro has been showing for several days now. It has a swath of arctic snows Friday night into Saturday…
Accumulating snows would show up with that, complete with 30mph or greater winds.
The GFS is coming around to that, with a stronger system than earlier runs showing up for Friday night…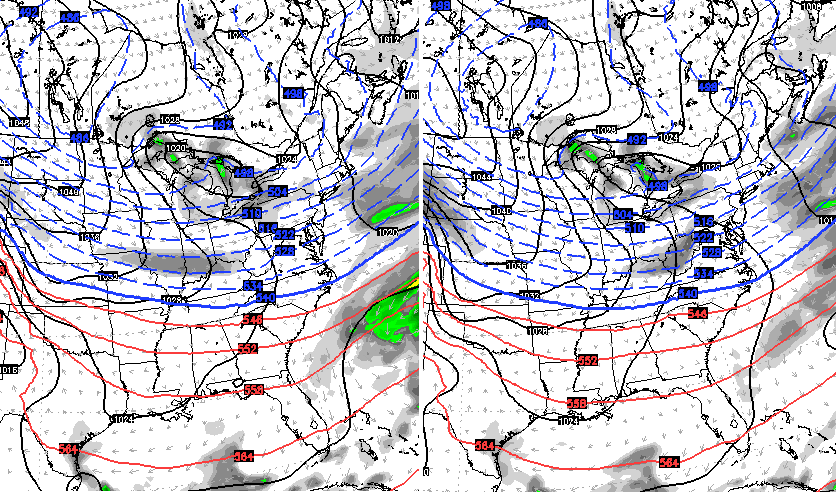 The GFS still has a system coming behind it, but the cold is crushing it…

The bitter cold is impressive, with the Canadian Model going nuts later this weekend into early in the New Year…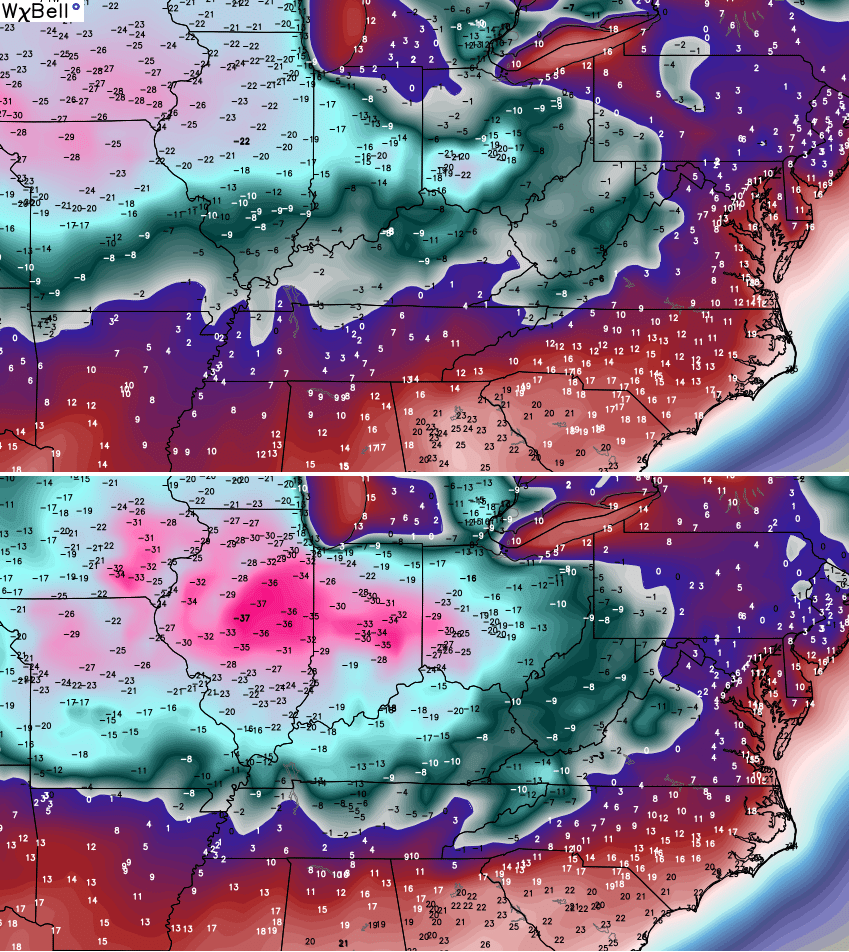 That is VERY likely too extreme, but, if we just take add 10 degrees to those numbers, it's still crazy.
The Canadian also is trending toward the European Model having more of a storm coming from the south a few days later…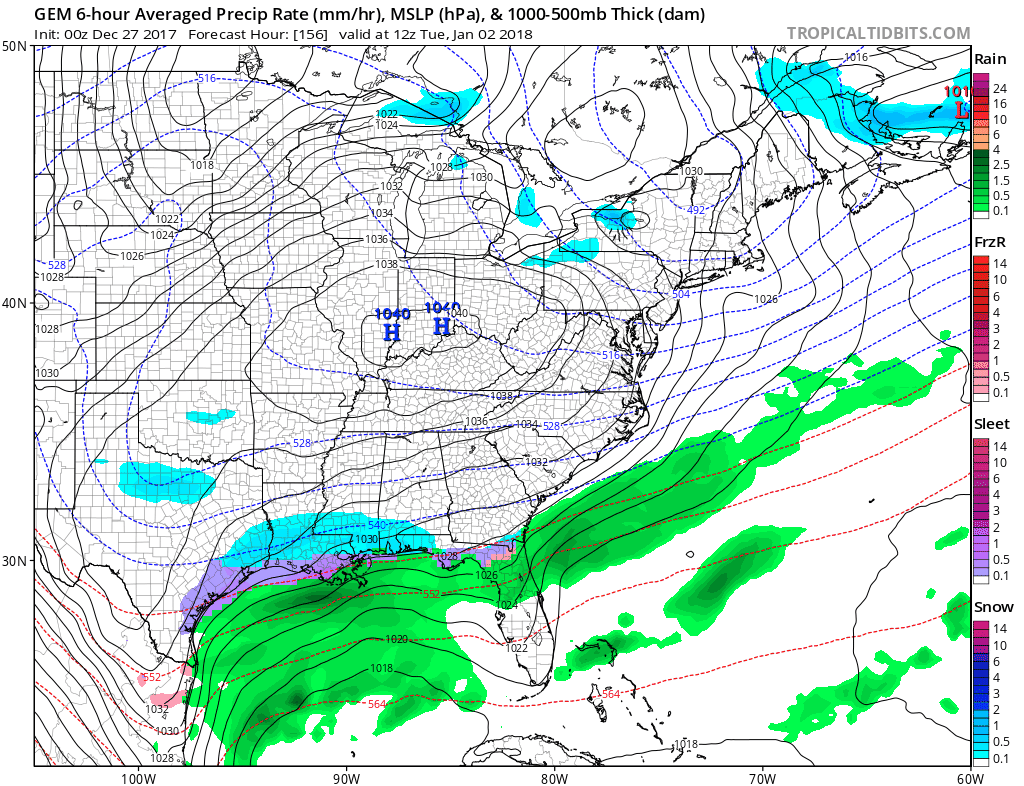 Regardless, that's another bitterly cold air mass coming behind that.
The GFS is wall to wall bitterly cold over the next 2 weeks…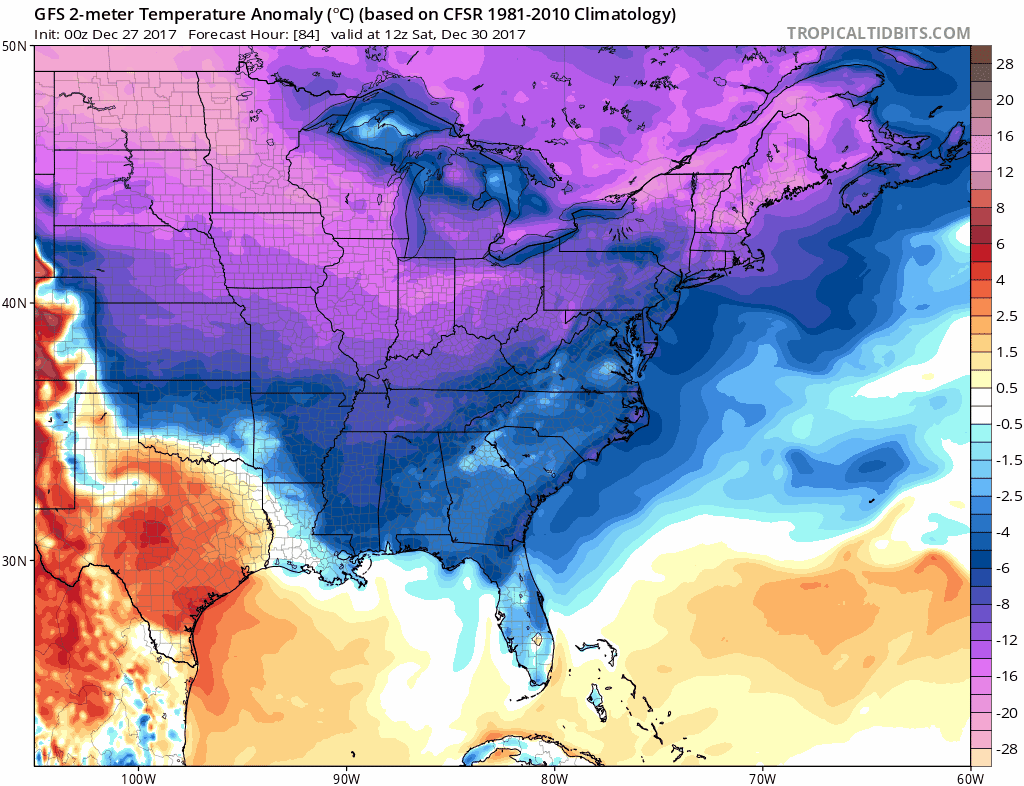 For instance, this run of the GFS does never cracks the freezing mark in Lexington over the next 2 weeks. That's impressive, my friends.
I will update things later today, so check back.
Have a great one and take care.