Good afternoon, everyone. It's a frigid day out there, with a much colder pattern taking shape as we close out 2017 and begin 2018. It's a pattern that will also throw some snows our way, starting with the weekend system.
Before we get to that, let's give it up for the cold out there this morning. Lows were flirting with zero across the north, with lots of single digits showing up on the mesonet sites…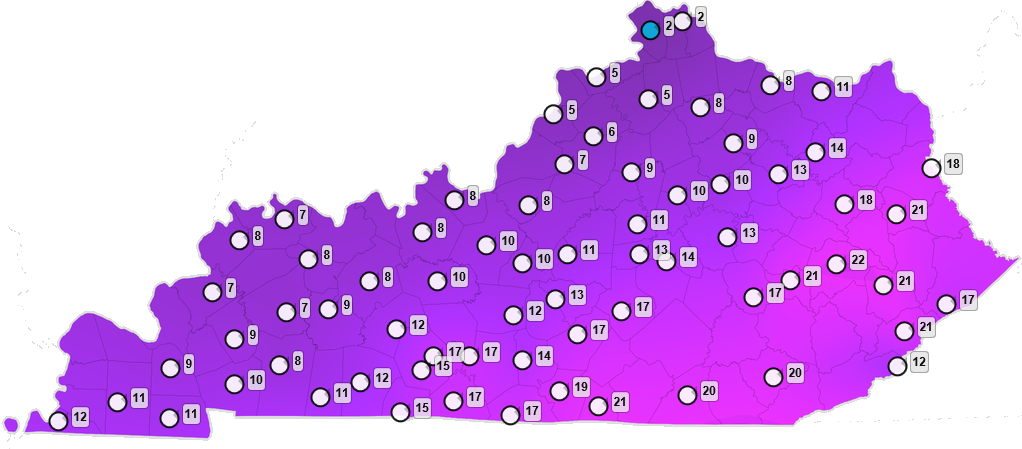 Wind chills were solidly below zero in many areas. Once again, this was a case of the lows being much colder than the computer models suggested.
A few areas of light snow and flurries continue across the southeast today, putting down light coatings in some areas.
Temps tonight hit the single digits again for many areas, with below zero wind chills showing up.
A streak or two of light snow and flurries will be possible later Thursday into Friday, with the main system showing up on Saturday. This will be a nice little system working in from the northwest…
Look for that to increase as we get closer. The snow ratios with that will likely be greater than 20-1, so it won't take much moisture at all to put down a snowfall. Winds will also be very gusty and could reach 35mph as bitterly cold air crashes in.
The GFS is still trying to figure things out. It's starting to show the Saturday system better, but it's still a process…

The model still tries to pop that southern system close enough to bring snow in here on New Year's Eve…

The bitter cold continues to look strong, strong, strong. Temps have a good chance to go below zero later this weekend into early next week. The Canadian continues to be on the extreme side…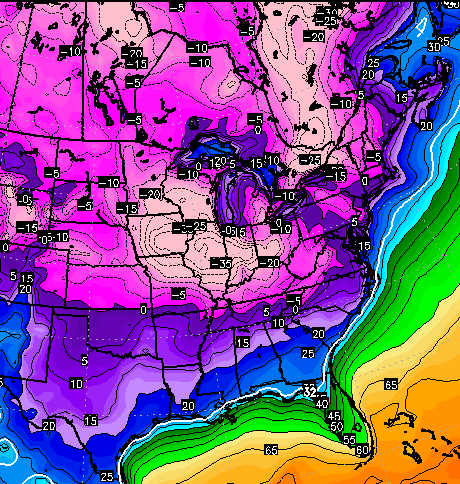 Speaking of the Canadian, it is still trying to focus on a mid-week snow system coming out of the Gulf…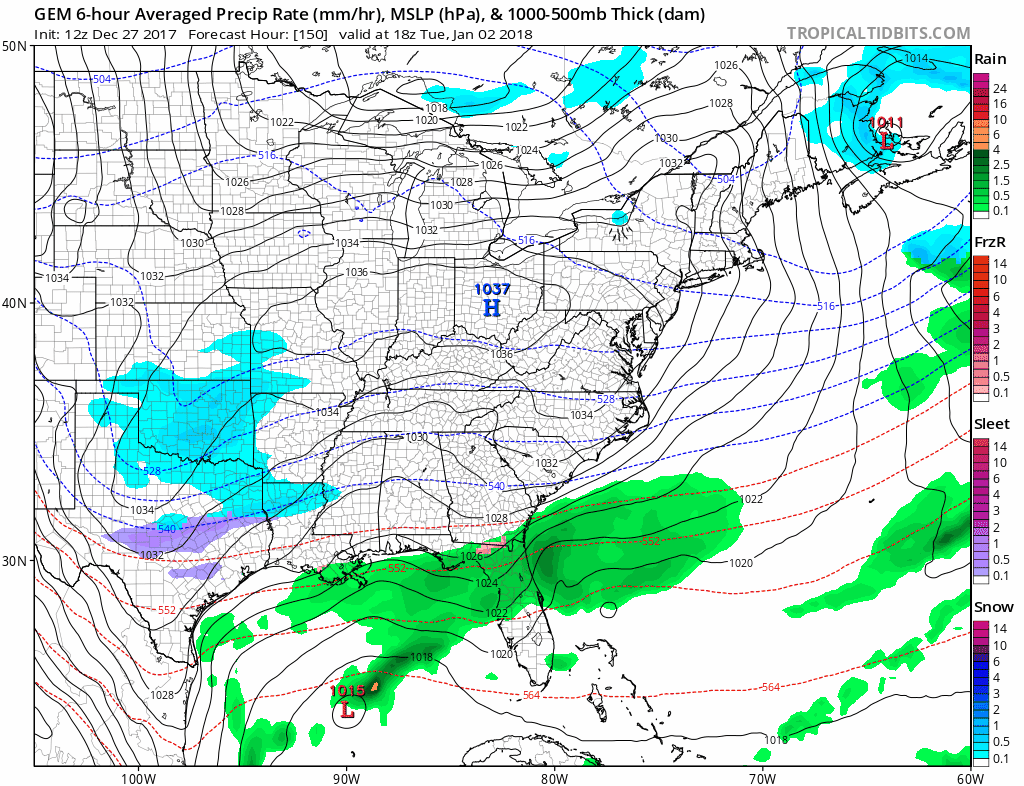 I will have the latest on WKYT-TV starting at 4pm and will have another update this evening. Make it a good one and take care.