Good Friday, folks. We have made it to the last weekend of the year and we are tracking some light snow to end it and bitterly cold air to end it. The bitterly cold air is settling in for the long haul, with the first week of 2018 looking absolutely frigid.
A band of light snow moves in from northwest to southeast this afternoon and evening. That will mainly impact northern and northeastern Kentucky with a few rounds carrying us into Saturday. There's a VERY fine line between snow and no snow, so it's a tough call on where the southern edge of the accumulating stuff sets up, but here's the current thinking…
Again, the weather does not follow lines, so there's some wiggle room there. The southern edge of the 1″-2″ can easily oscillate a little north or south.
The Canadian continues to be the model of choice, but it's a littler farther south than I am…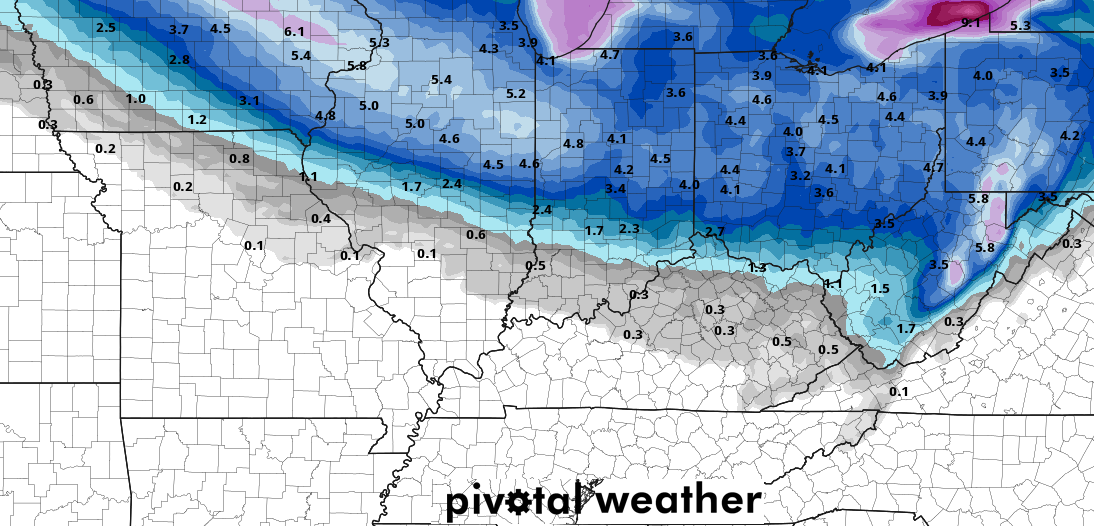 Bitterly cold air crashes in behind this with readings dropping through the teens on Saturday evening. Single digit lows show up for the final morning of the year, with wind chills dipping below zero.
New Year's Eve can feature a few flurries flying with a very cold wind blowing. Temps will be from 10-15 in many areas as the clock strikes 2018. Readings by Monday morning should range fro 0 to 5 above with Tuesday morning looking the coldest. -5 to +5 numbers should show up with a wind chill much colder.
Deepening troughs continue to drop into the eastern half of the country through the first week of the new year…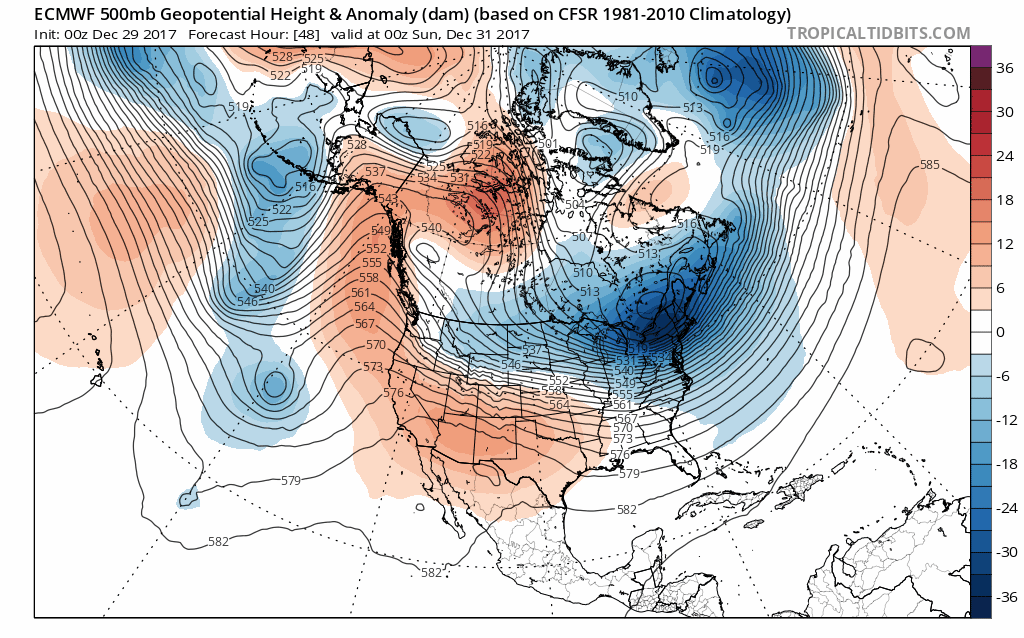 That is absolutely a bitterly cold pattern for much of the country. It's a continuation of the pattern we are in, but on a colder level. Can we get these troughs to produce snow across Kentucky? You have to like the chances, even if the snows have hit all around us early this winter.
I will have updates later today. Have a great Friday and take care.