Good evening, everyone. Today's light snow system caused all kinds of travel issues across northeastern parts of the state, yet we couldn't get the National Weather Service in Charleston, WV refused to issue any kind of advisory. A few slick roads were also noted into central Kentucky. These flakes were on the leading edge of a brutally cold air mass moving in.
Temps are already dropping into the single digits in the north with a wind chill that may reach -10. The rest of the region will see temps dropping into the single digits, with wind chills going below zero. Those numbers will get even colder and I will rant on that in a moment.
Another light snow maker is on the way for the final day of the year. We will get a streak of light snow across the northern half of the state, and it may cause similar issues as today. Local accumulations of a half to 1″ are possible, leading to the potential of snow covered roads.
After that, northwesterly winds try to produce some snow showers and flurries across central and eastern Kentucky for New Year's Eve. You can see all this on the simulated radar from the NAM…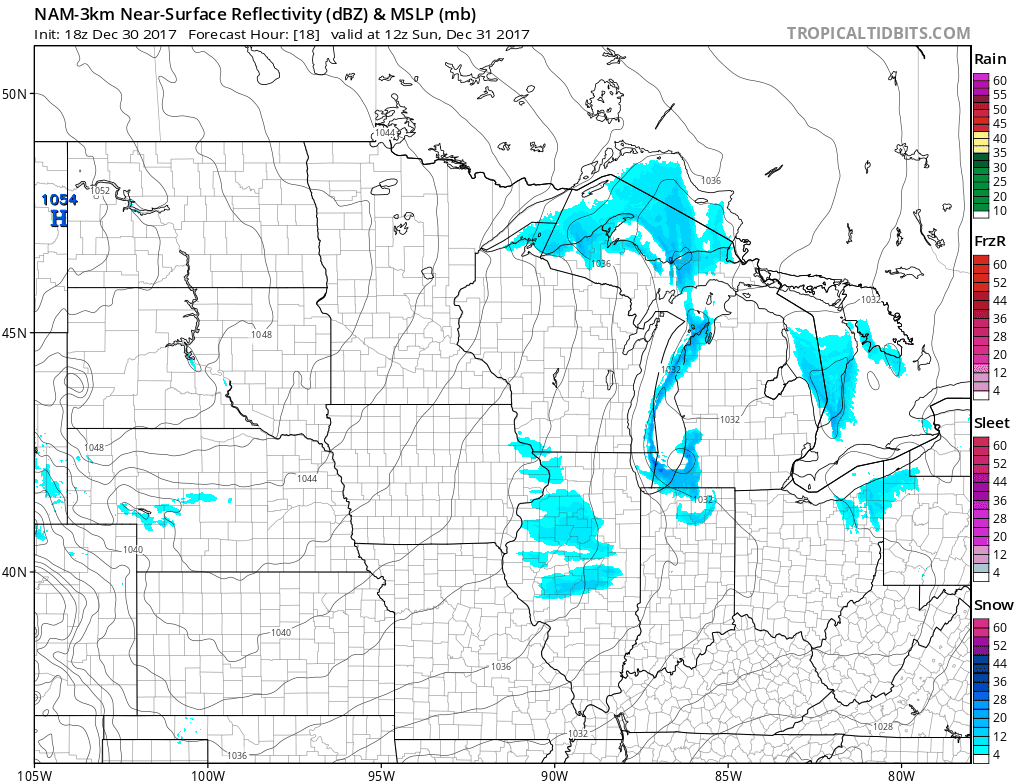 This is a brutally cold air mass moving in for New Year's Eve through the entire first week of January. Anyone trying to downplay this, should just stop and find another profession. Wind Chill Advisories are out for central and western Kentucky and much of the surrounding region from New Year's Eve through Tuesday. Wind chills of -5 to -15 will be likely at times.
That does not include northern Kentucky or the Cincinnati metro, even though they are surrounded by A Wind Chill Advisory…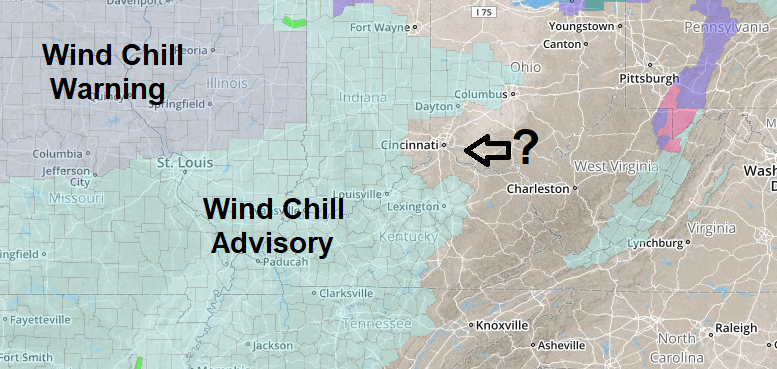 This is now the 3rd wintertime event where the National Weather Service in Wilmington, Ohio has left a hole on top of this same region. I used to sing the praises of this particular office years ago, but it's painfully obvious they have undergone some not so good changes. How on earth are they consistently overlooking one the major metro areas in the entire country?
Folks in the northern Kentucky and the Cincy area should hold them accountable.
Rant over. 🙂
I'm still curios to see what happens along the east coast by the middle and end of the week. That's when we see a very sharp trough dig into the eastern half of the country, likely spinning up an east coast storm. While what should be well to our east, don't sleep on a northwesterly flow producing snow showers behind it, or another system diving in from the northwest.
Bitterly cold temps will continue with lows reaching zero or a little below… Again.
A system will impact our weather next weekend as the extreme cold tries to relax for a bit, but watch how the GFS Ensembles keep trending colder for the second week of the year…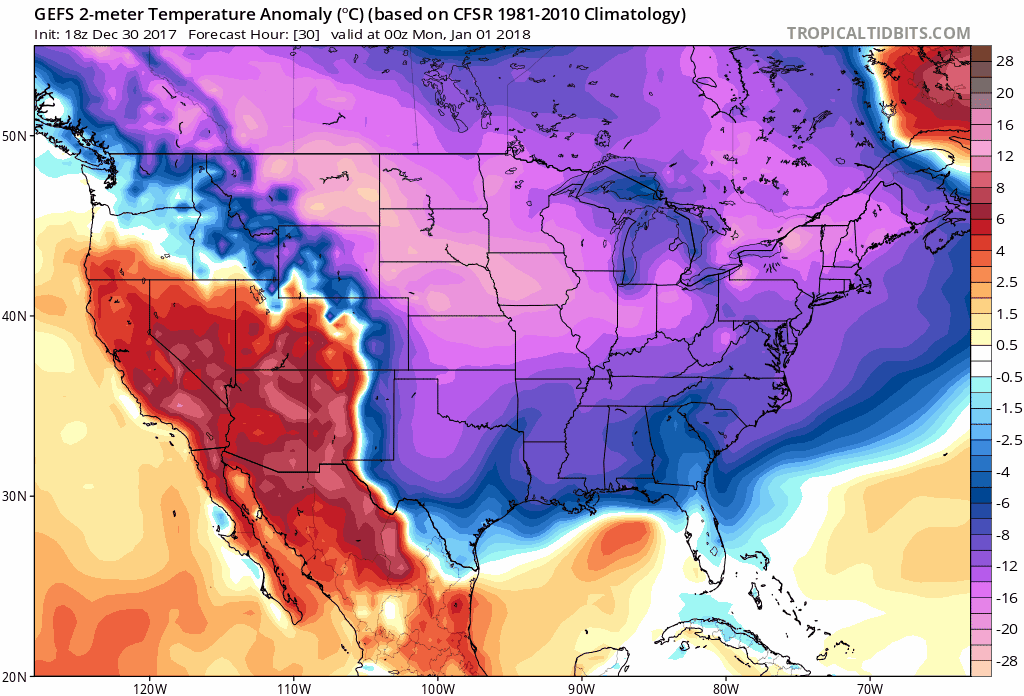 I will have another update later tonight, so check back. Enjoy the rest of your frigid evening and take care.