Good evening, everyone. We continue to track rounds heavy rain across parts of the state as we focus on the potential for high water issues across the south and southeast through Friday night. All of this will then end as some snow on Saturday.
There's nothing more I can say about the rain of the next few days. Areas of southern Kentucky will cross the 1″ threshold late this evening with more rain to come Friday and Friday night. That's the area to focus on for the best high water potential…
The change to some snow continues to show up for our Saturday as colder air wraps in behind the departing low…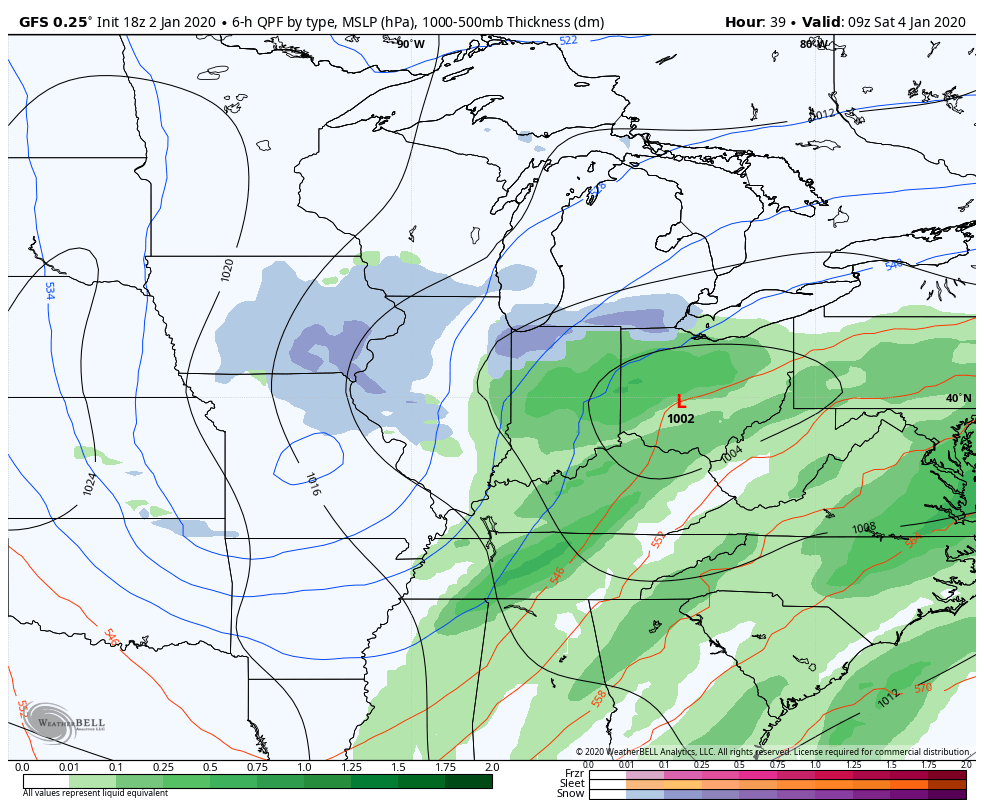 The GFS continues to put down some slush with that…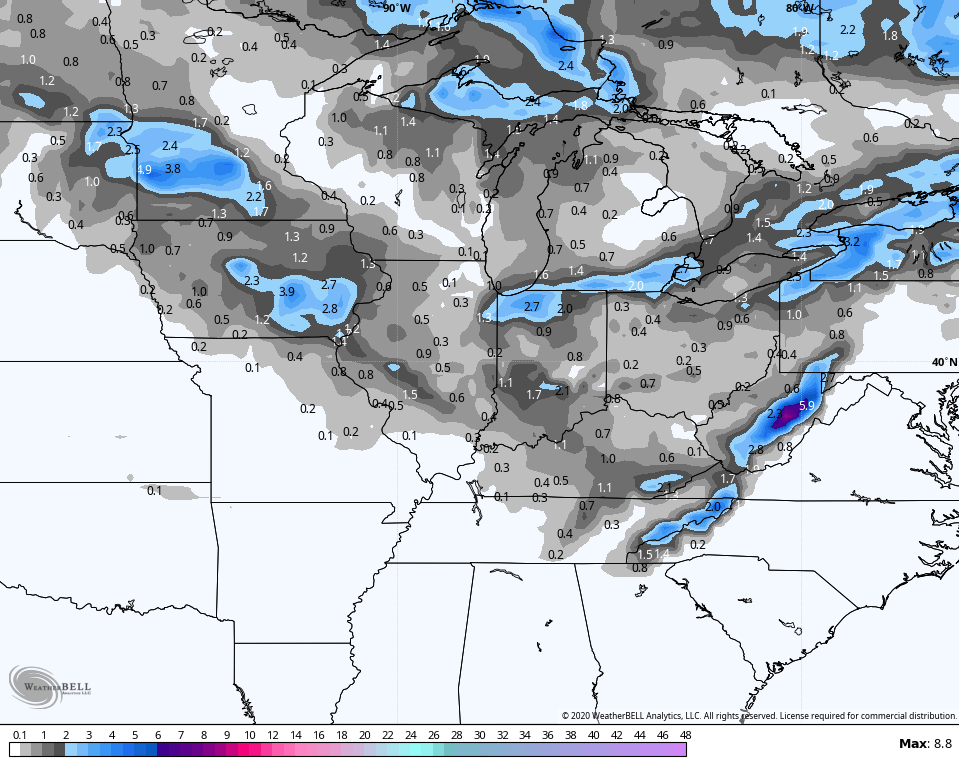 Another system comes in here by Tuesday with rain, snow and a mix. I'll talk more about that system and take a look at where I think the pattern goes from there with my next update.
As usual, I leave you with your tracking tools…
Have a great evening and take care.