Good afternoon, everyone. Rain continues to overspread the region from southwest to northeast and this continues through the rest of the day. Rounds of heavy rain and some thunder will continue through Friday, targeting southeastern Kentucky with the heaviest totals and the best chance for high water.
Here's a look at the areas with the greatest risk for flooding through Friday night…
The GFS is now forecasting 3″ rains in the southeast…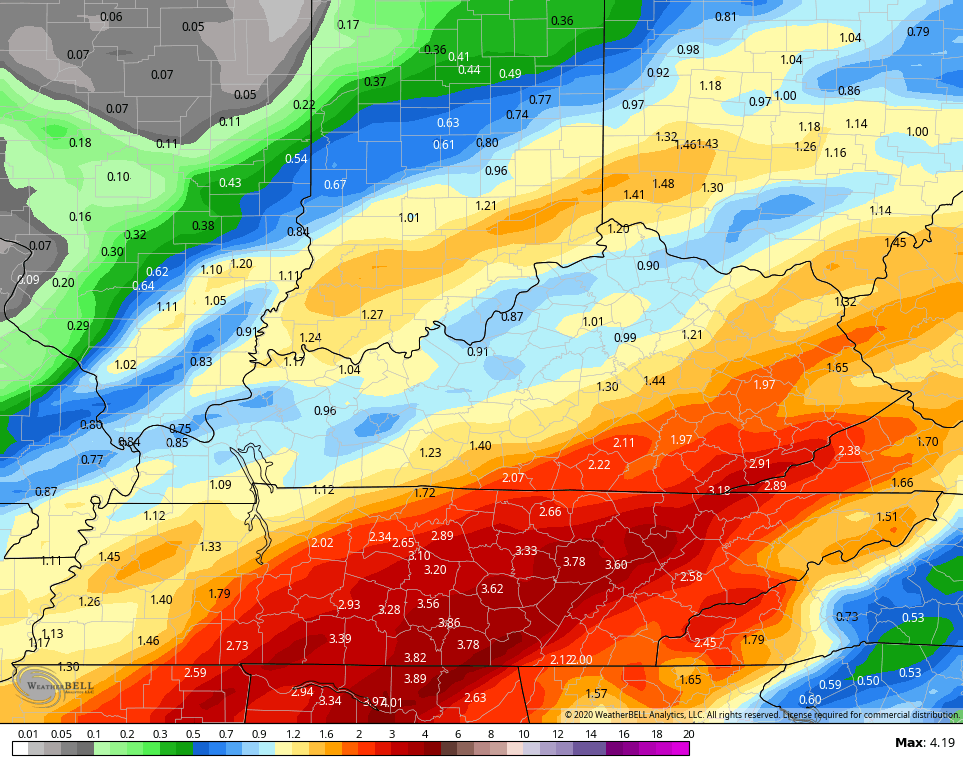 The Canadian Model continues to be much more widespread with the heavy rain potential…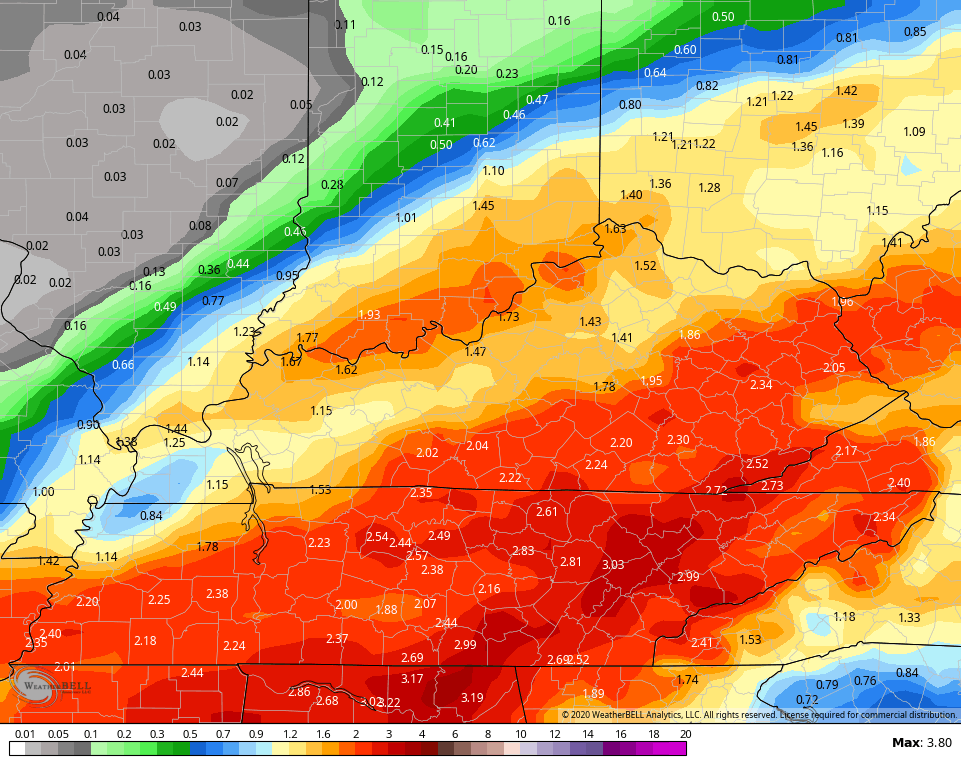 An invisible wall keeps the Flood Watches in Tennessee…
The threat for snow comes on Saturday as low pressure wraps up and moves to our northeast…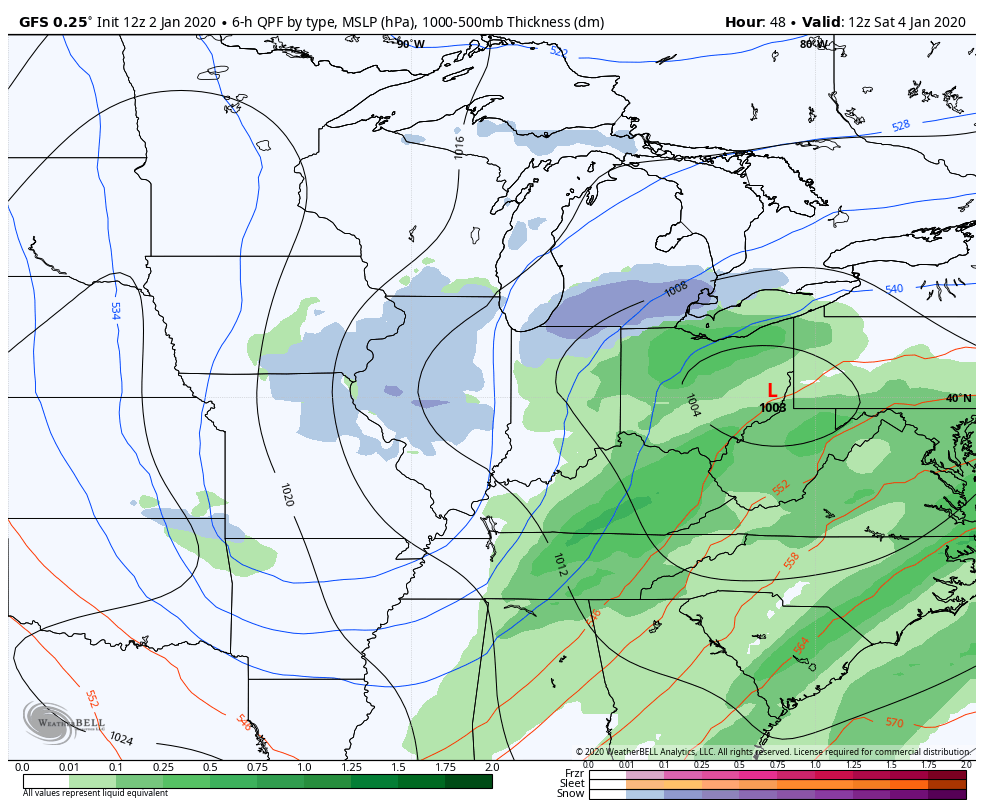 Sticking snows are possible Saturday afternoon into the evening…
GFS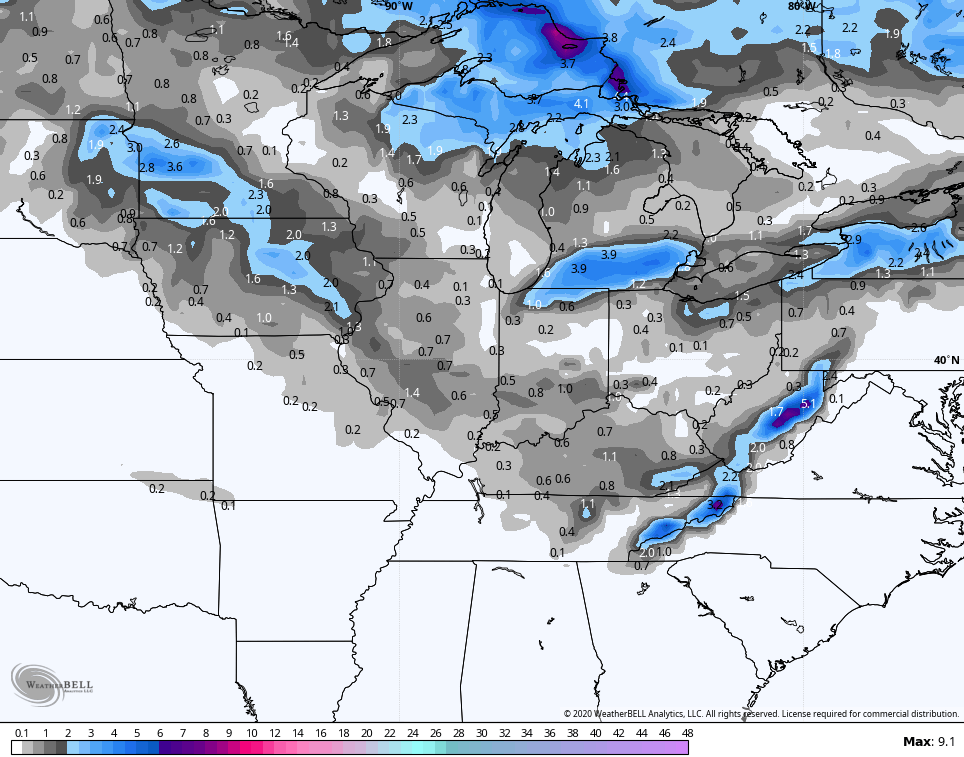 Canadian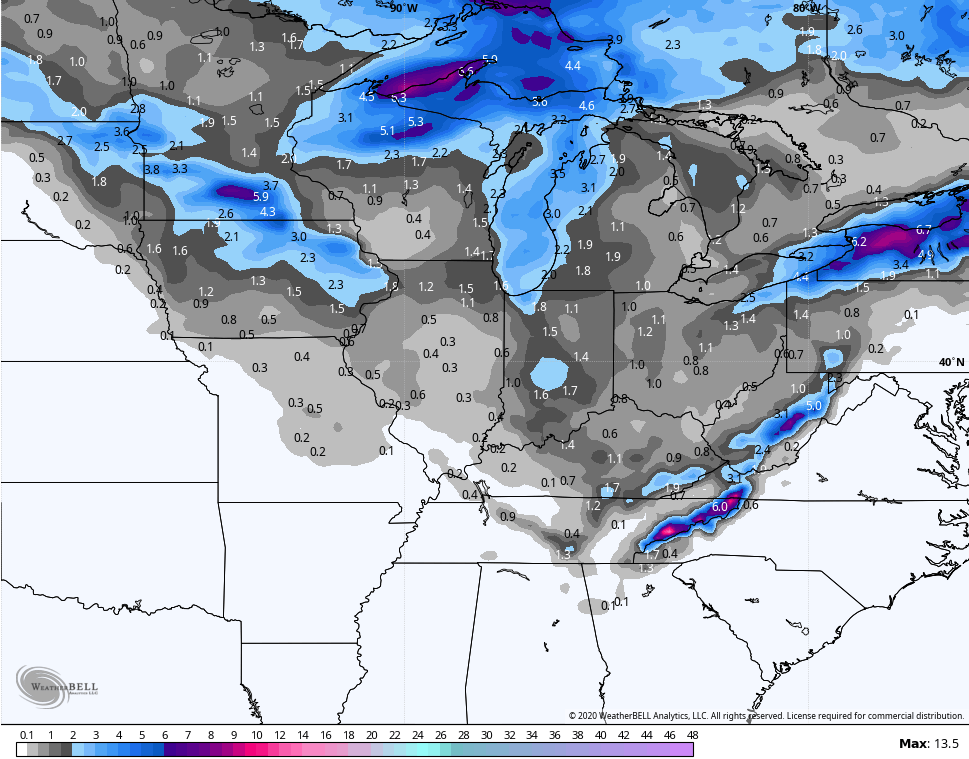 I've got the latest on WKYT starting at 4pm and will have another update on KWC later this evening. I leave you with your Thursday afternoon tracking tools…
Have a good one and take care.