Good Monday, everyone. Even as your friendly weatherdude enjoys a day off from work, the weather never stops and neither does KWC. I'm working to correct some site issues, but it's a process and you will be seeing a new and improved overall site. 🙂
In terms of the actual weather, we are rolling through our Monday with a pretty good looking day. Clouds will continue to fight it out with the sun as temps hit the 50s in most areas.
A southern system will throw some showers and storms into parts of the state later tonight and Tuesday. The best chance for this action will be across southern and southeastern Kentucky, but some rain should make it to Interstate 64 or a little north. There's even a low-end risk for strong to severe storms in the southeast. Here's the Severe Weather Outlook from the SPC…
Again, that's a small potential,but one worth watching. We will also have to watch for heavy rain issues across the southeast, where more than an inch of rain will fall…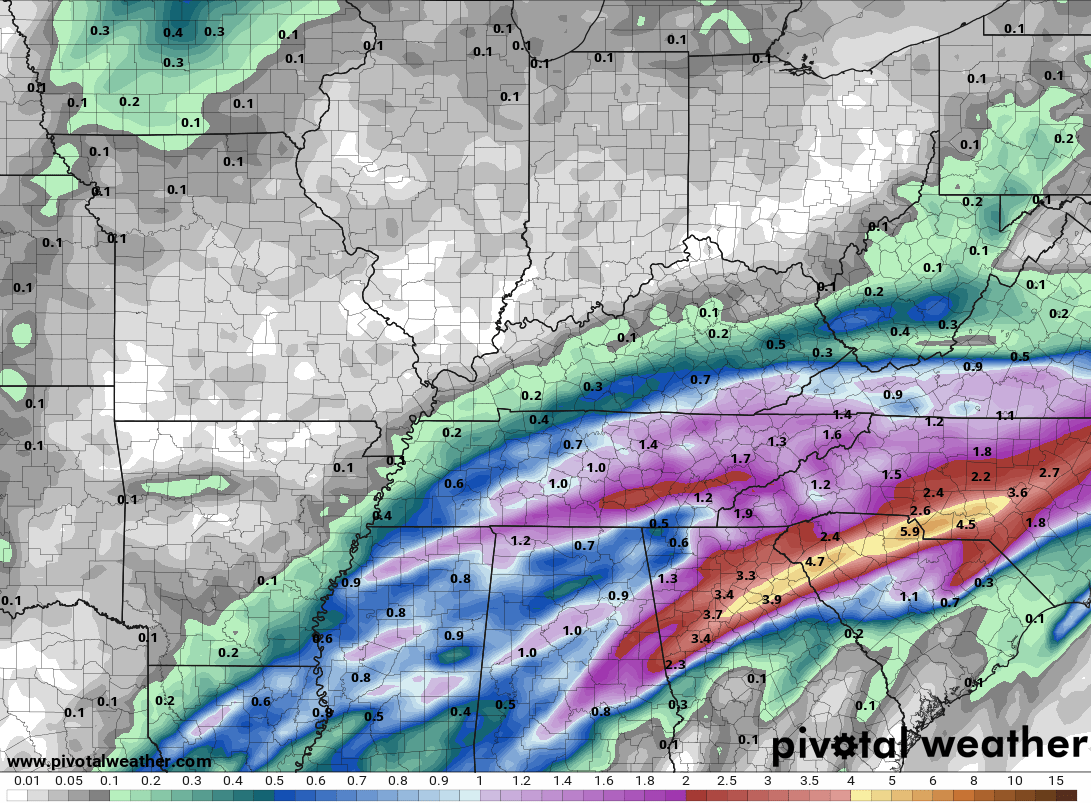 Another front crosses the state on Wednesday and brings a few gusty showers into the region.  Temps behind this will come down for Thursday, but there's a quick recovery ahead of a more potent system blowing in for the weekend. This arrives Saturday with the potential for more thunderstorms and high winds…
Look at those Saturday wind gusts…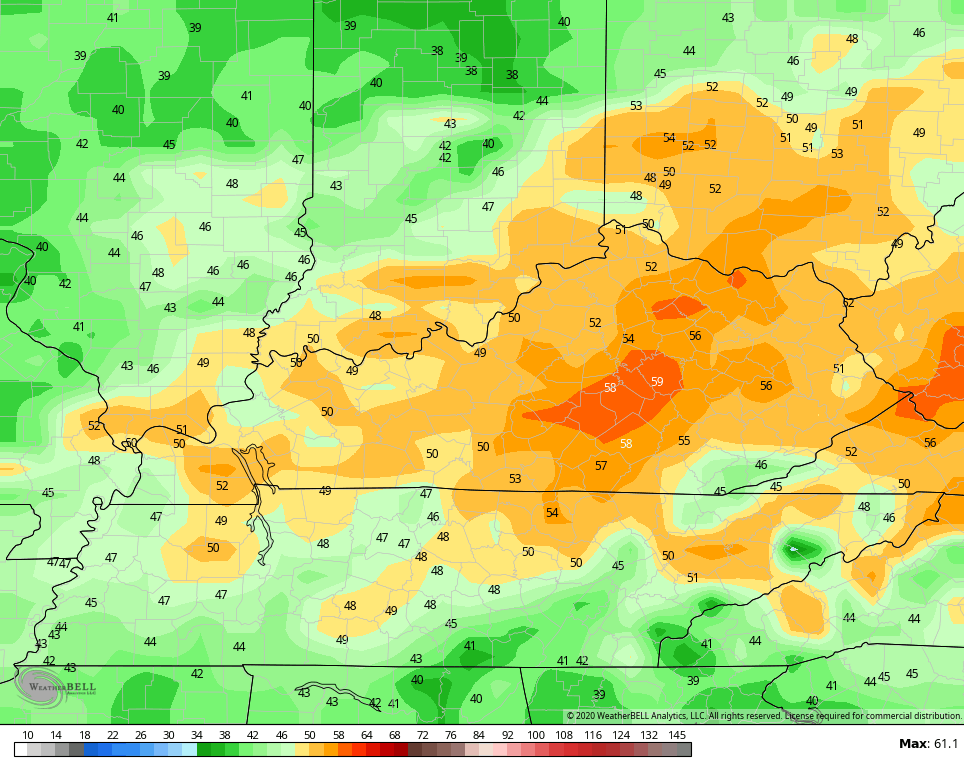 You can see the cold air coming in behind this late Saturday into Sunday. That may bring a few flakes behind the front.
Confidence continues to grow for a very cold pattern engulfing much of the central and eastern parts of the country…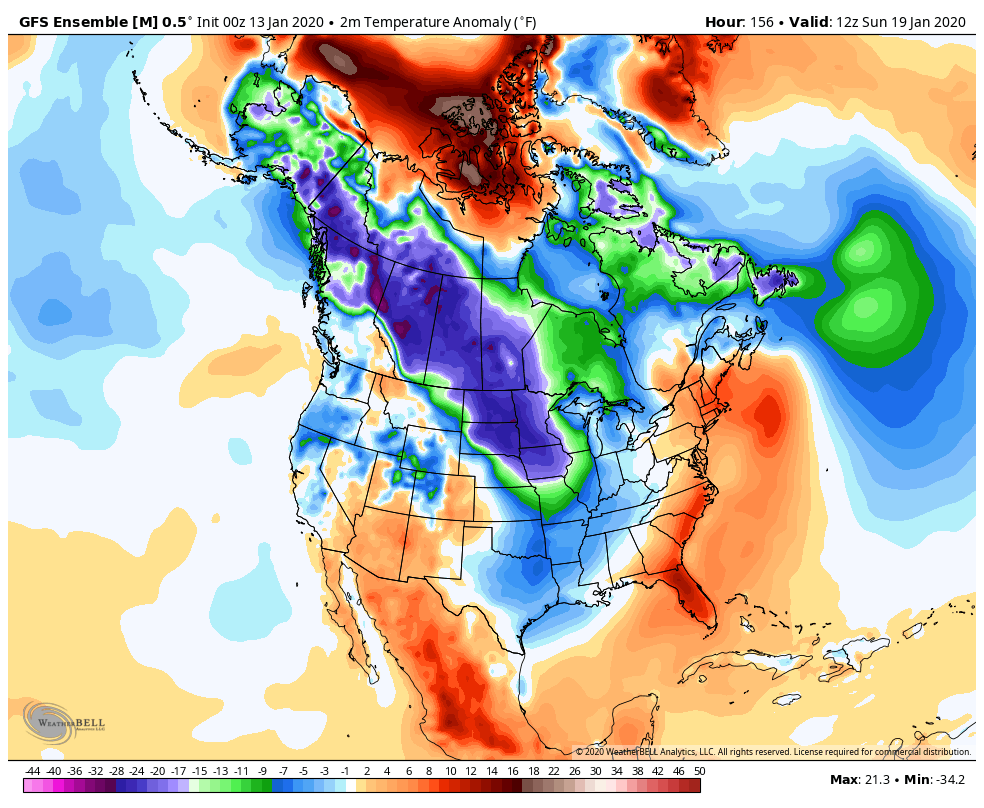 I'll see you all later today for updates. Have a good one and take care.