Good afternoon, everyone. It's a gorgeous weather day across the region, making for a nice day off for your friendly weatherdude. Even though the day didn't go as I planned, it was still good to enjoy some quiet time. 🙂 I hope you enjoyed the nice weather because it goes downhill starting Tuesday.
That's when another system moves our way with a few showers and thunderstorms. This will mainly impact southeastern Kentucky with the heaviest rain and even a strong storm. Showers may reach all the way into areas of the Interstate 64 corridor…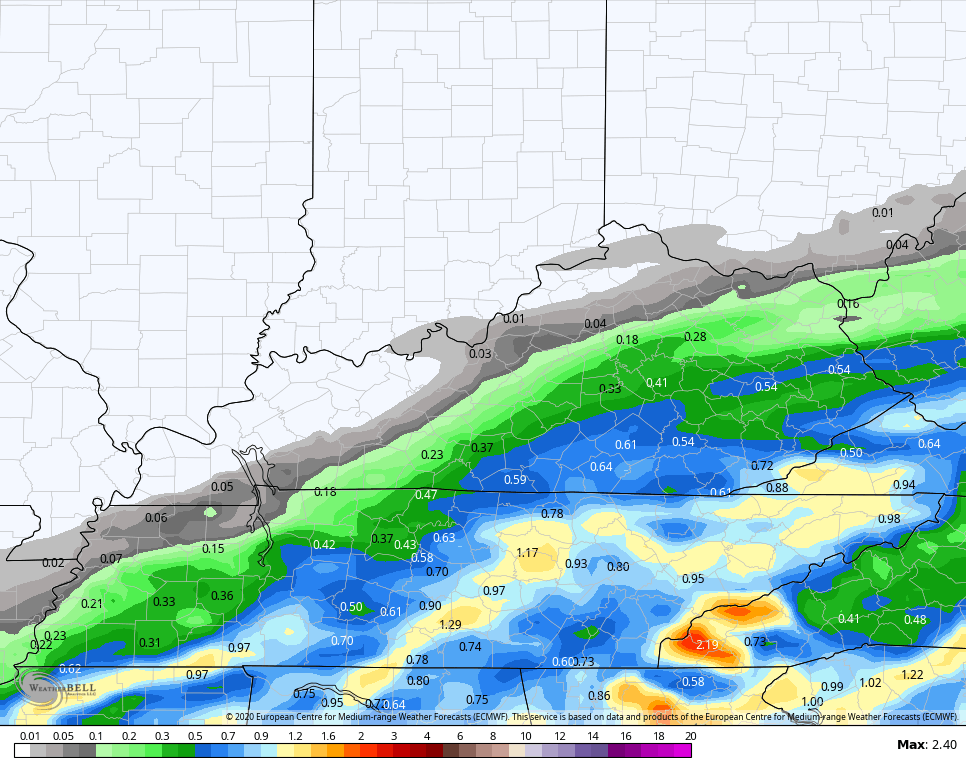 Another front sweeps in on Wednesday with gusty winds and a few showers sweeping across the region. Colder winds will blow in on Thursday, with a bigger system late Friday into Saturday. This one has a chance to start as a little wintry mix before a few showers and storms take over ahead of the front. Once the front goes through, we could see a few flakes as temps crash on Saturday…
GFS
EURO
Canadian
Notice how the Canadian has more of a front end winter weather chance on Friday. We shall see.
A very cold pattern then engulfs much of the country behind that system and it looks to lock in…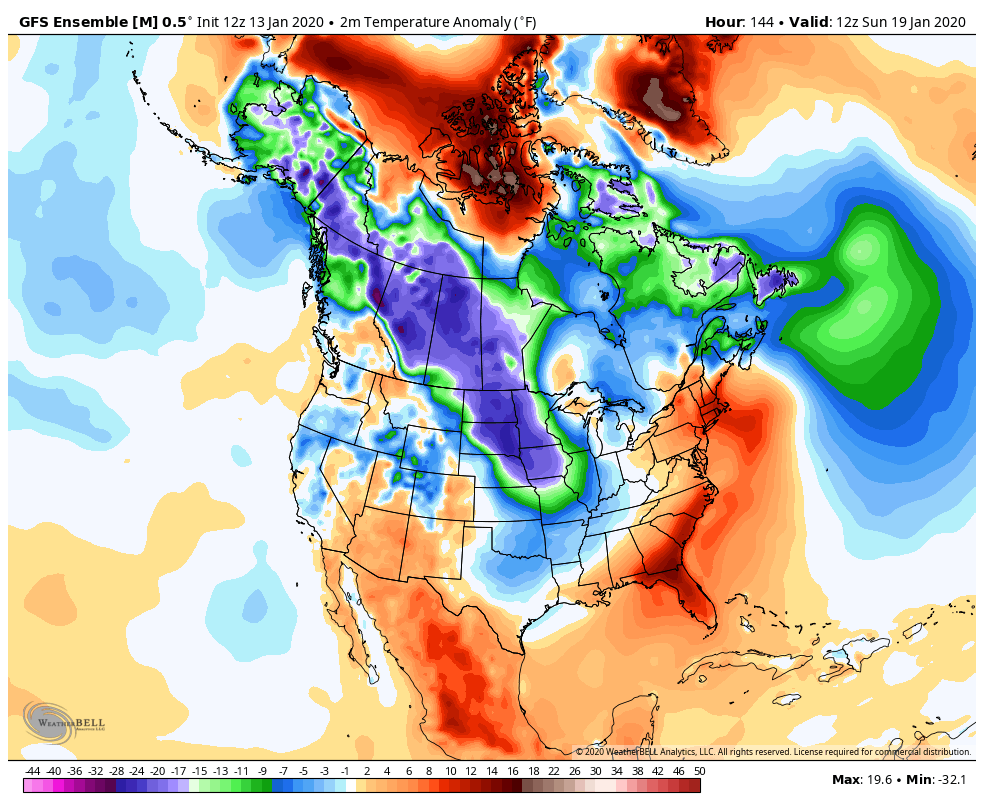 Here are the temperature departures from normal up close and personal…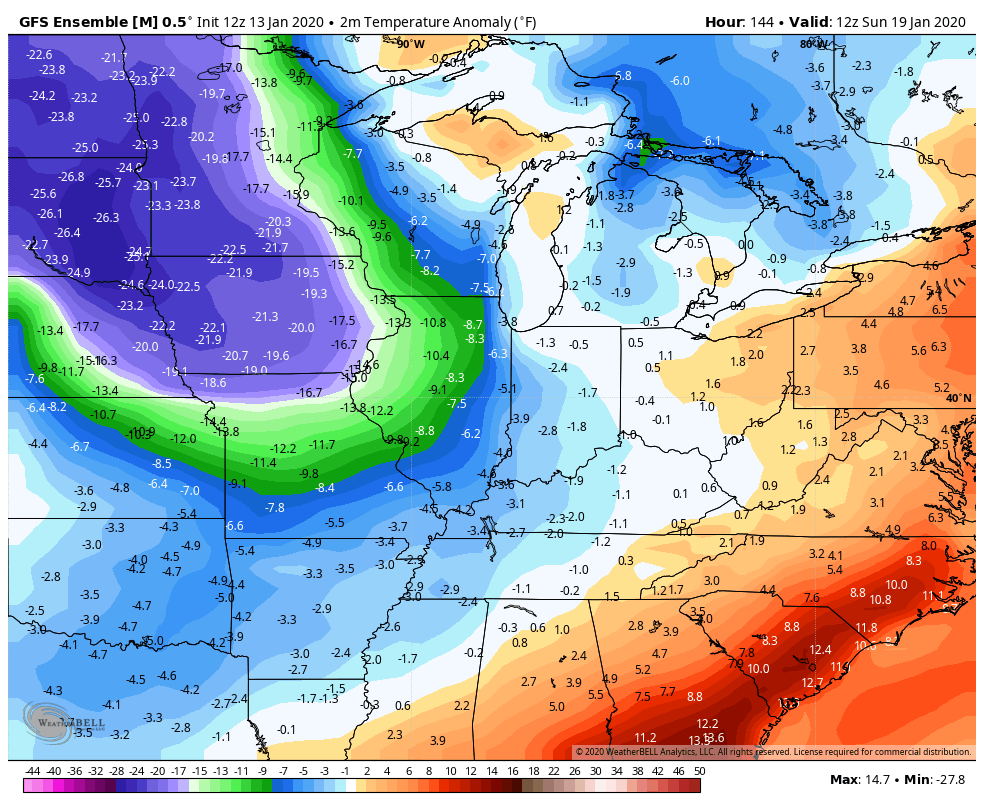 Winter weather lovers should be liking the pattern ahead, even as it's the time of year I'm usually turning my attention toward spring anyway.
Enjoy the rest of your day and take care.