Good Tuesday, everyone. We have a weak system bringing rain and a few rumbles of thunder to the region today. This kicks off another super-active period with Old Man Winter actually showing signs of waking up. By the weekend, we are likely beginning a full-blown winter pattern.
As always, let's start with today and roll forward. Showers and a few thunderstorms spread in from the southwest, with the greatest impact across areas of southeastern Kentucky. Still, a few showers should get north of Interstate 64. Here are your radars for the day…
Another system works into the region on Wednesday, bringing gusty showers our way. Temps behind this will chill to seasonal levels.
The next storm system then sweeps in Friday into Saturday. Overrunning moisture on Friday may get in quick enough to be in snow or frozen form. That would then go over to rain as temps spike then crash with some flakes to end. This is something the GFS is showing…
The Canadian doesn't have much winter on the front end, but has more on the back end…
The Euro is doing Euro things and being too wrapped up and too far north…
This unleashes a much colder pattern behind that storm, with colder shots showing up through the rest of the month.
These changes are also showing up strongly on the European Ensembles…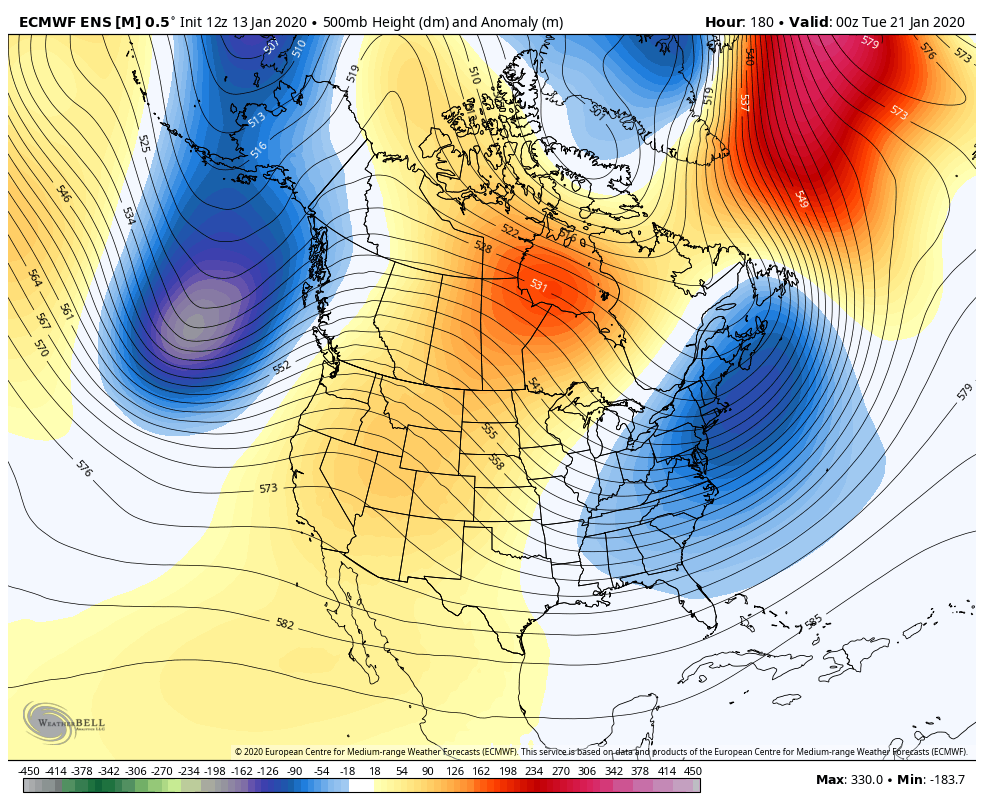 That's actually a mega trough that eventually gets established as evidenced by the coldest anomalies in the Northern Hemisphere showing up around here…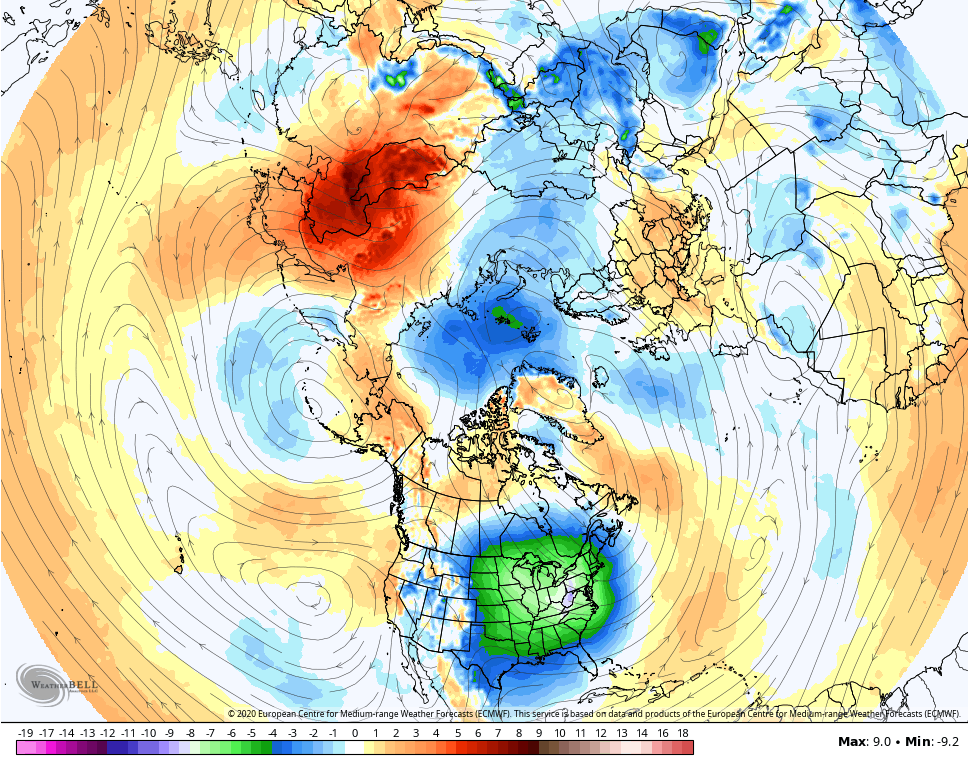 The fact it's the European Ensembles showing that should get your attention!
I will have updates later today, so check back. Make it a good one and take care.