Good Friday, folks. Here comes another big time storm system rolling our way for the weekend. This will bring a lot of wind back to the bluegrass state, but this one will also unleash a little something else. Arctic temps surge in behind this with wind chills that flirt with the danger category from Sunday through Tuesday.
Let's begin with the leading edge of this system impacting the region today. It's a cold one with temps in the 30s for most of the state as clouds thicken. Some light precipitation moves in later this afternoon and evening across areas of the west and moves into central and northern Kentucky. There's the chance for a little bit of a mix of frozen precipitation before rain takes over.
Here's a look at the precipitation type accumulation from the NAM…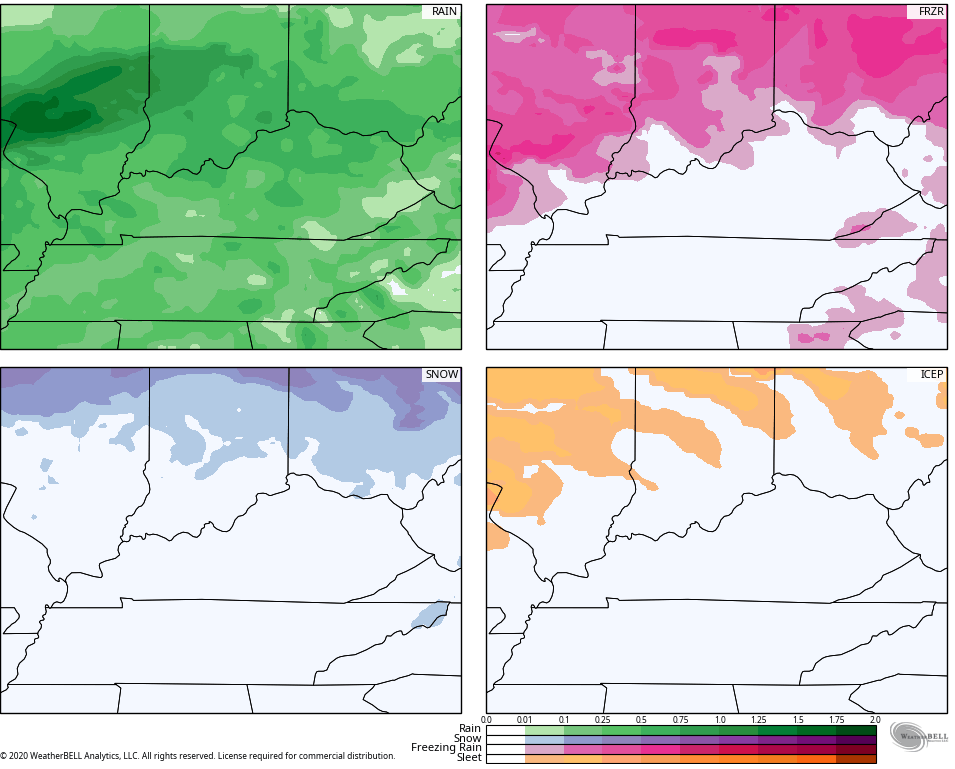 Again, any frozen stuff would be brief this evening.
Rain and VERY windy weather then takes us into Saturday. Gusts may top out greater than 50mph at times…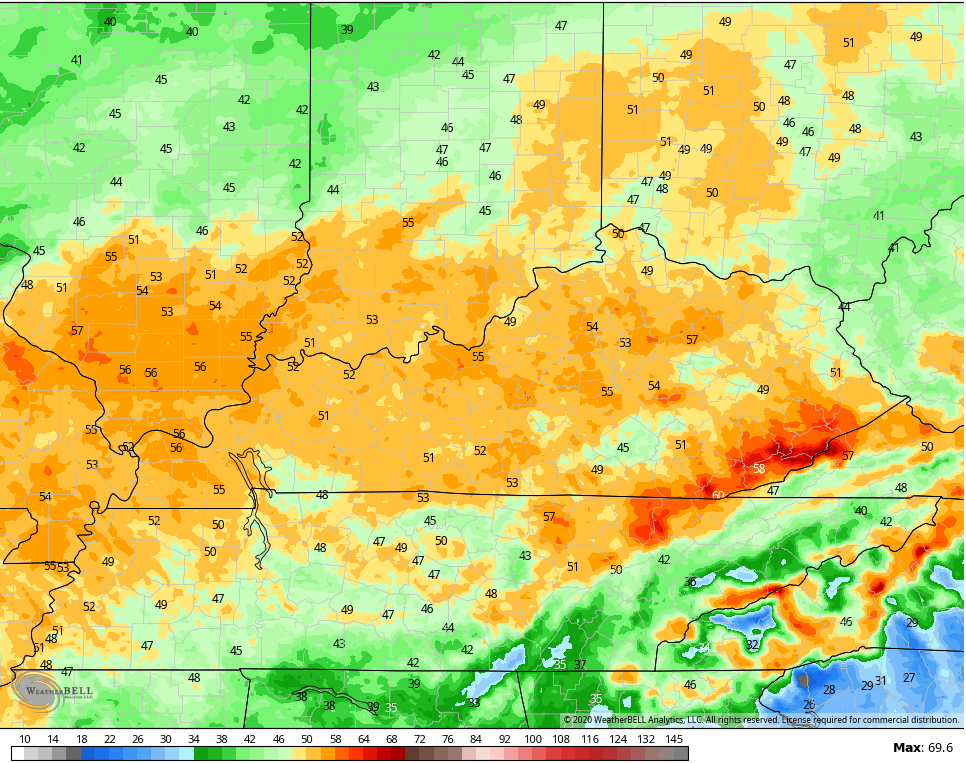 Very cold air comes in behind this with wind chills that are way down there from Sunday through Tuesday…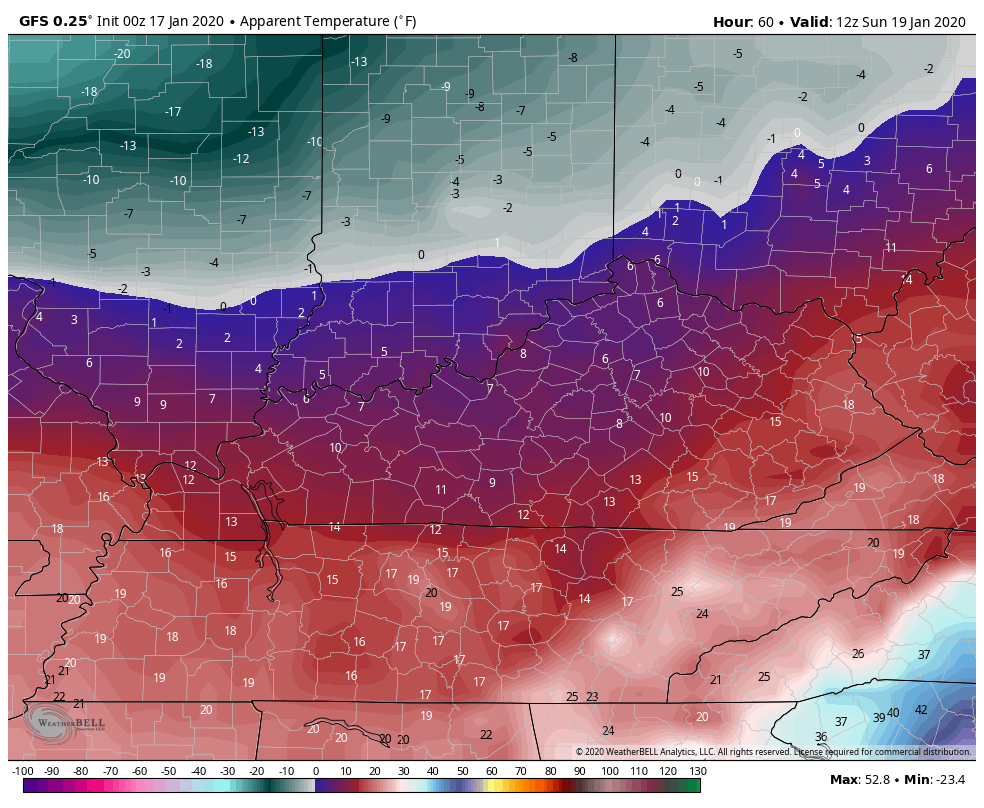 For winter weather lovers, the European Weeklies continue to offer hope from later this month through the start of March. Check out the pattern featuring much more of a trough into the eastern half of the country…
This model nailed the super warm pattern of the past 6 weeks, so it gets some attention with what it's showing.
I will have updates later today so check back. Make it a good one and take care.