Good afternoon, everyone. It's a cold day in the bluegrass state as clouds continue to thicken ahead of our weekend storm system. This will bring high winds for Saturday as arctic cold temps tumble in from the northwest for Sunday through Tuesday.
Precipitation is moving in from the west this afternoon, but it's likely to be a lot on the radar and very little at the ground due to dry air. By late afternoon and evening, scattered stuff will make it to the ground across areas of western and central Kentucky. A brief period of a mix will be possible in these areas before showers take over …
Gusty rain will be likely on Saturday along and ahead of our cold front. Temps spike into the 50s ahead of this then come crashing down during the evening. A few flakes may show up as the cold air crashes in, but this isn't a bit deal.
However, winds will be a big deal. Gusts of 50mph or greater will be possible…
Hi Res NAM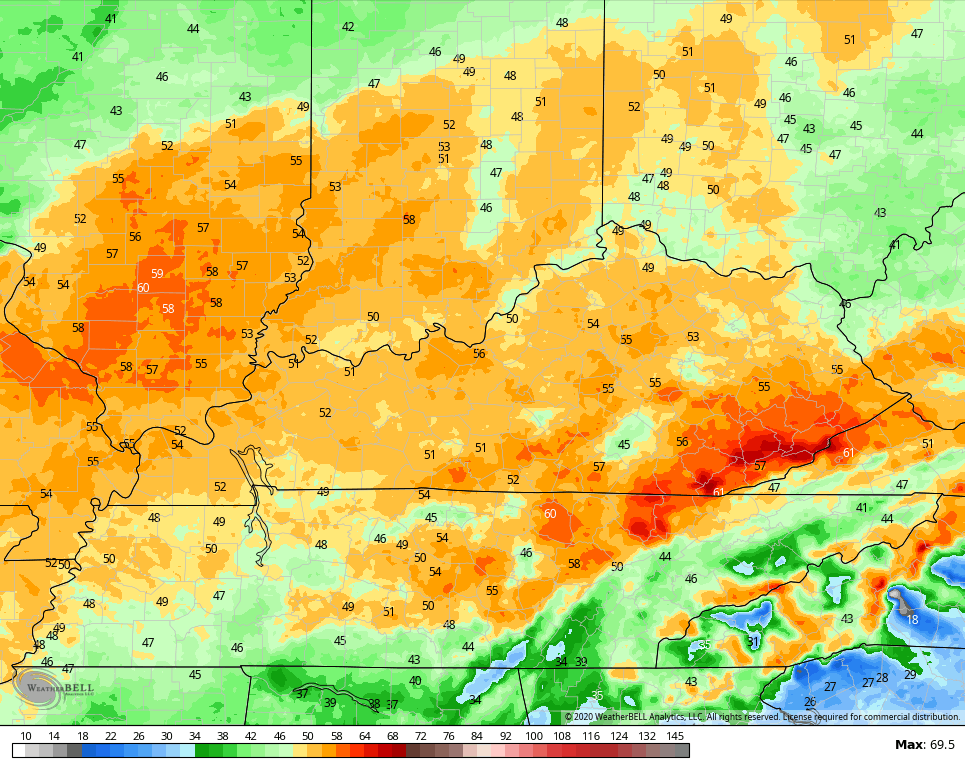 NAM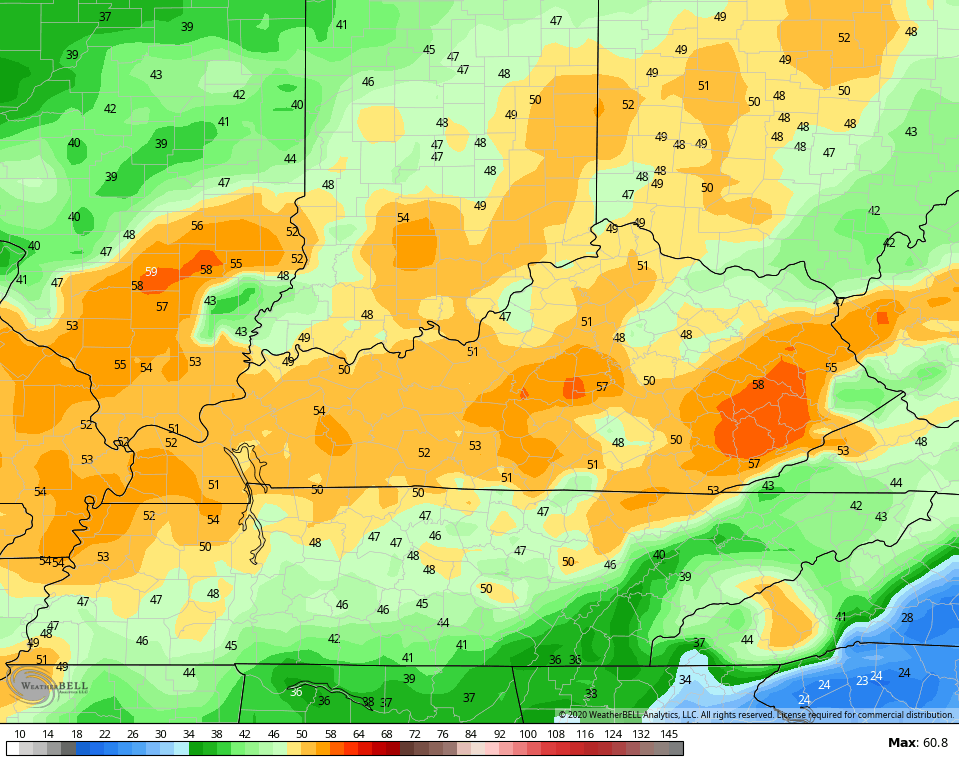 Cold and windy weather comes in behind all this, knocking our wind chill numbers way down from Sunday through Tuesday…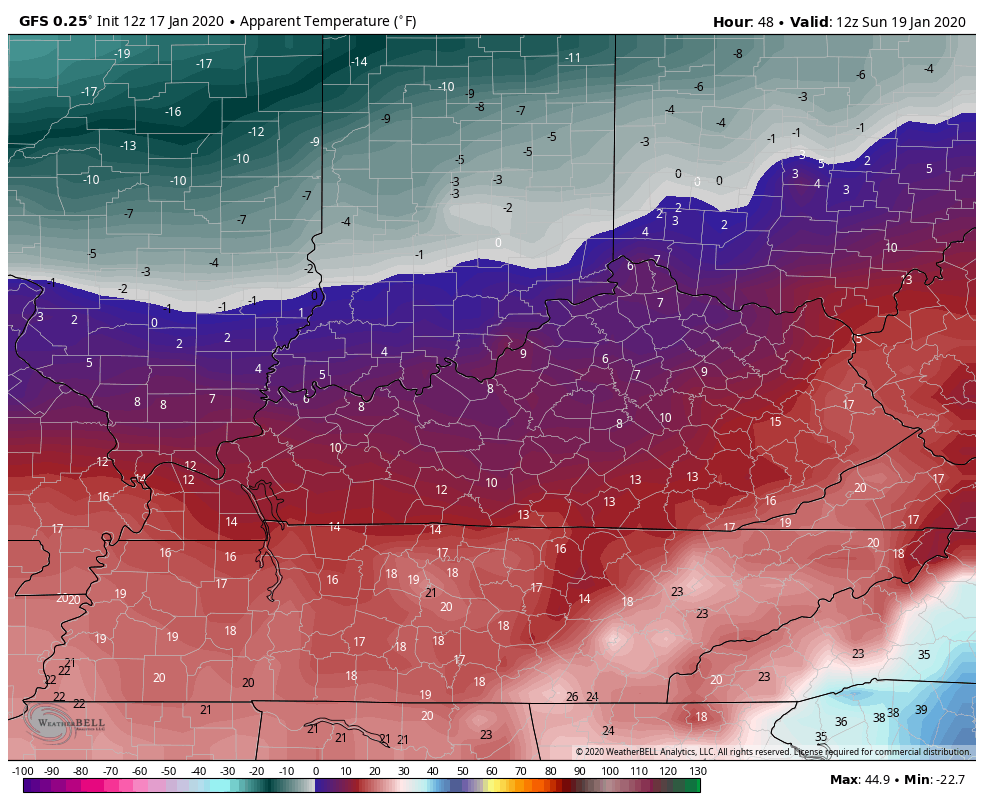 Temps rebound toward the end of the week as we watch another storm system work toward the region. There's a chance we see this system forced farther south in time. I will touch more on that with my evening update.
Enjoy your afternoon and take care.