Good Monday, everyone. Our new week is off and running on a frigid note as we look toward a system late this week. This is a storm system that will likely roll right on top of us before transferring energy to a storm along the eastern seaboard.
Let's begin with today and look ahead. Temps are in the low and mid teens to begin the day with a few single digits showing up in the cold valleys. For many, this is the coldest air we have had since back in early NOVEMBER! That's absolutely amazing when you stop and thing about it.
Wind chills this morning will be near zero at times. Highs warm into the mid 20s to low 30s with gusty winds making it feel colder. A few flurries and light snow showers may continue on our strong northwesterly flow…
Our late week storm system is likely to roll right on top of us before giving way to a storm along the east coast. This setup generally brings rain that can end as some snow. This will be a pretty slow moving storm that impacts our weather from late Thursday through Sunday.
Slight variations with the track and intensity of the system are showing up with the models…
Canadian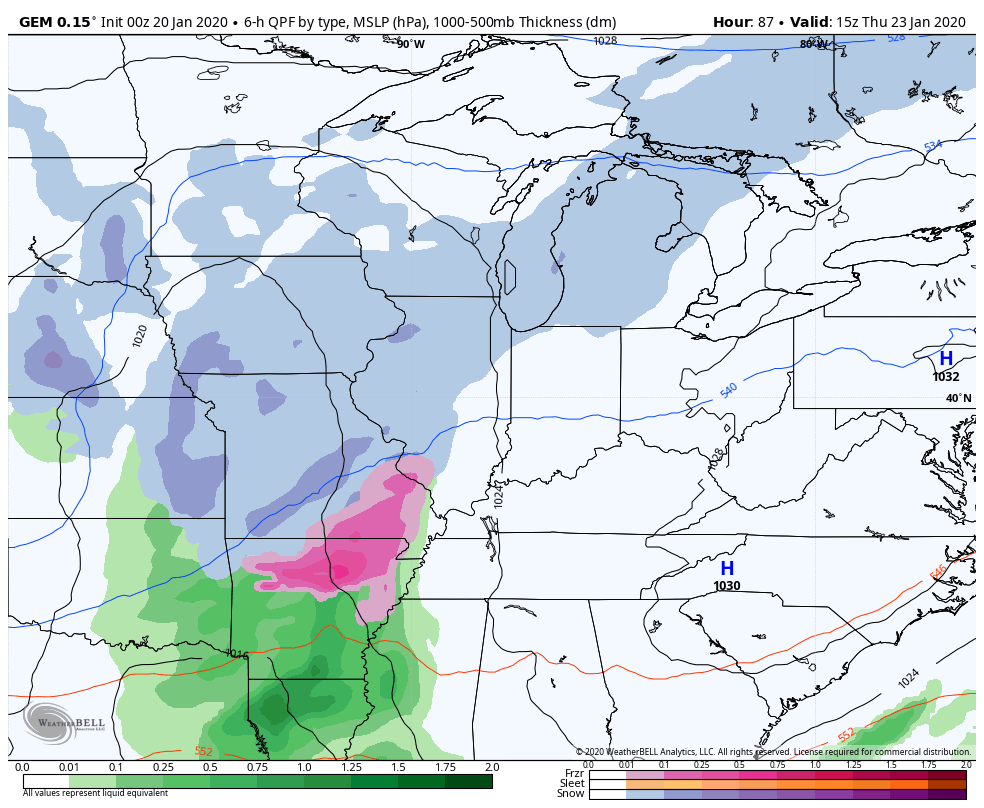 GFS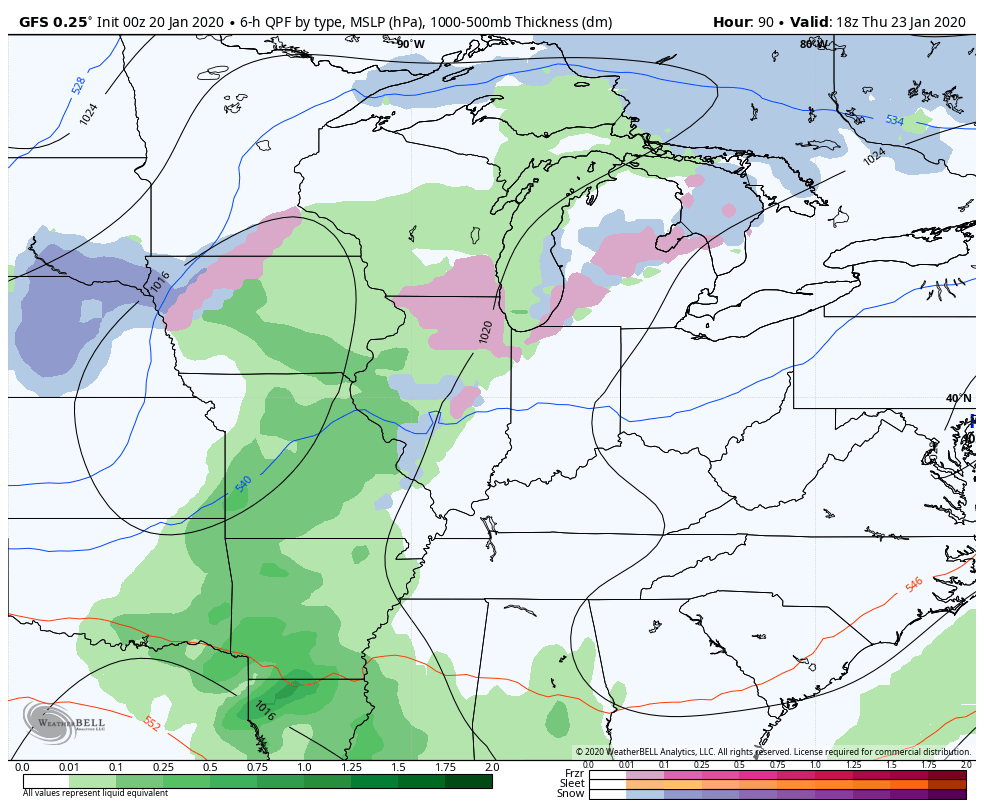 EURO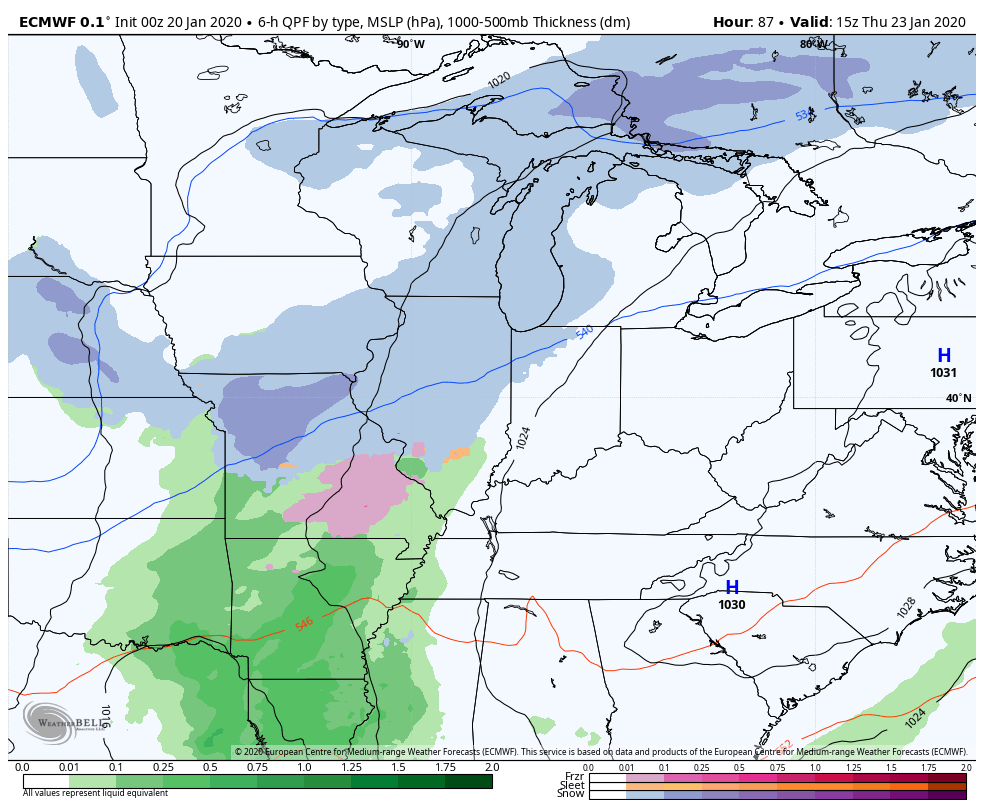 ICON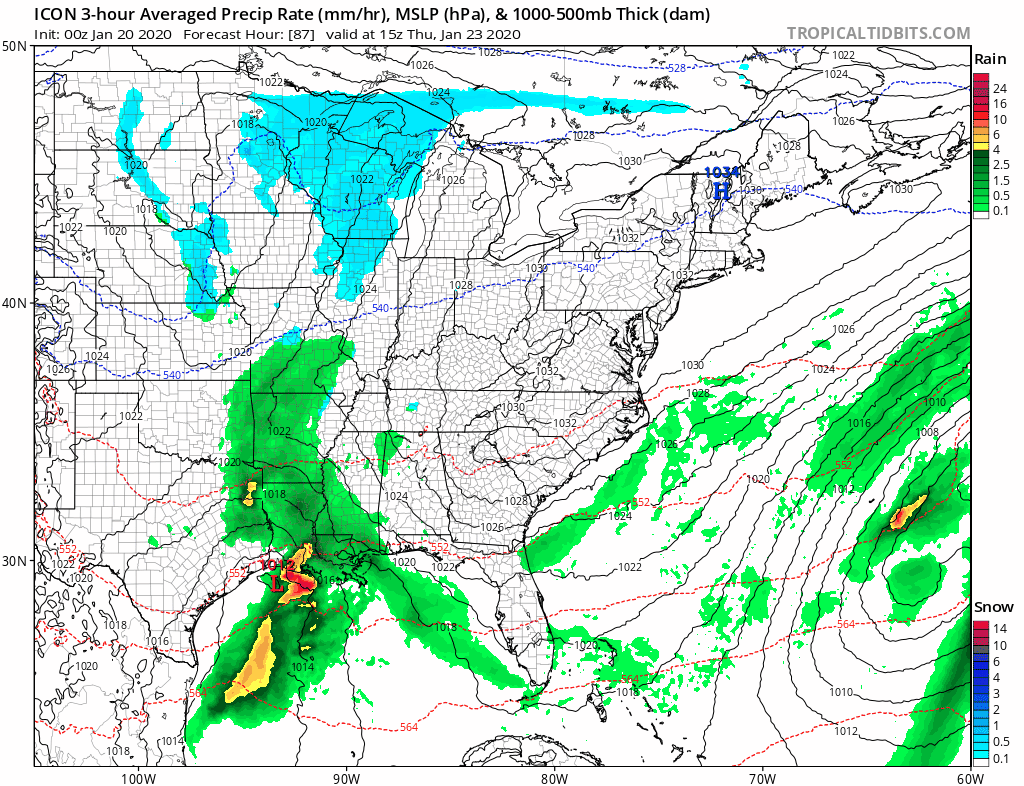 This is literally the only thing we have to track over the next week and that's what we shall do. I will have updates later today, so check back. Make it a great MLK Day and take care.