Good afternoon, everyone. It's a frigid day in the bluegrass state with a few bonus flakes showing up across central and eastern Kentucky. Huh, I guess it can still snow around here. 🙂 As we roll forward, we are tracking a cold start to the week before another storm system moves our way.
Temps tonight drop into the low and middle teens with a wind chill into the single digits.  A mix of sun and clouds will be with us on Monday and there's a small chance for some flakes in the west. Temps will generally range from the mid 20s to low 30s, but the wind will make it feel much colder.
Our late week system continues to look like a system that moves right on top of us by late this week into the weekend. That low should then transfer energy to another low along the east coast. Those types of systems usually bring us rain that can end as some snow.
Here's the Canadian…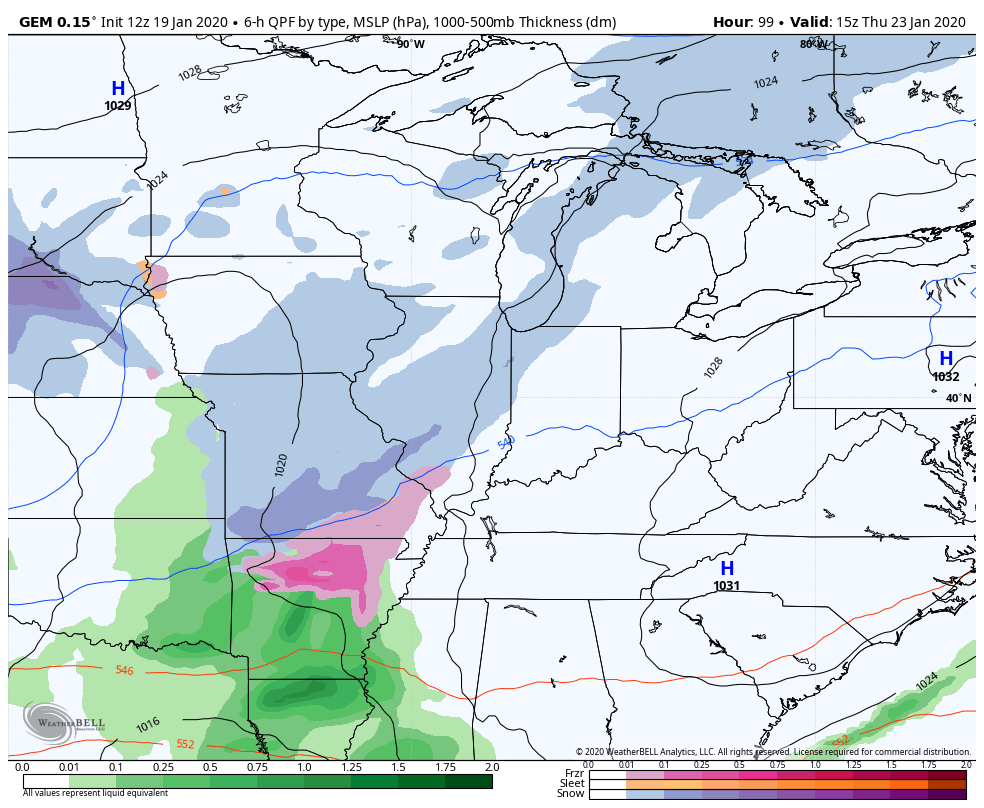 The EURO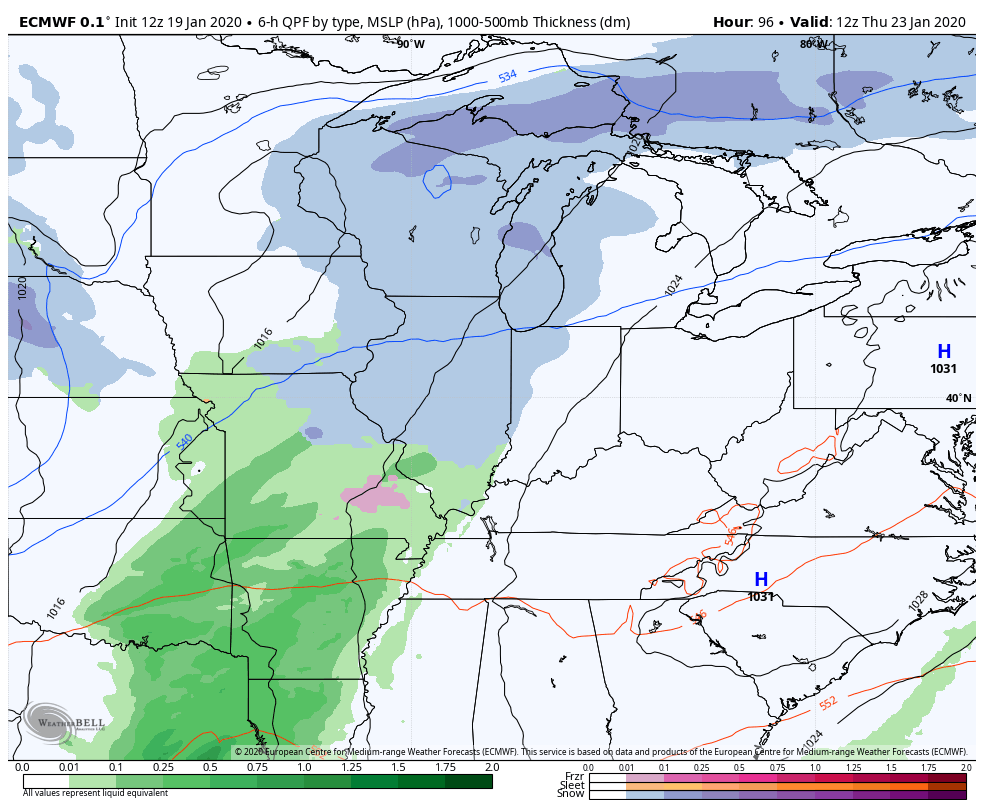 GFS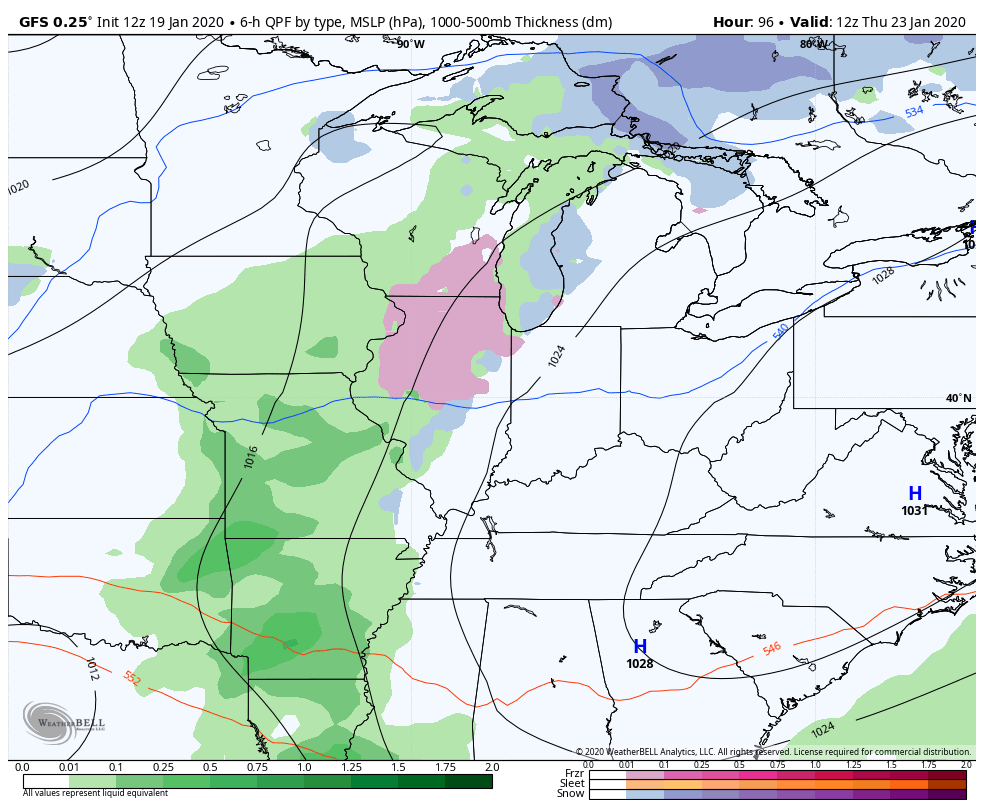 After some seasonal chill behind that, temps should bounce back before the pattern sends additional troughs into the eastern half of the country…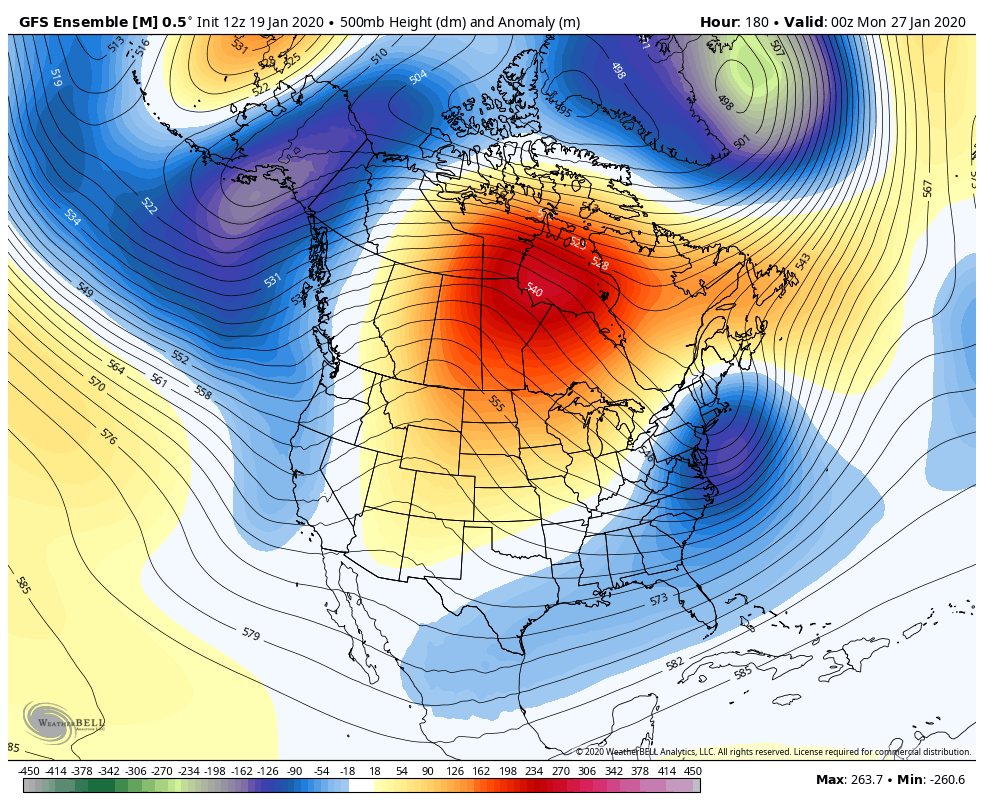 That should also have an active southern jet stream with it. Let's see if this can deliver some winter weather around here.
Enjoy your day and take care.