Good Sunday, everyone. After a wet and VERY windy Saturday, arctic cold temps have finally arrived in the bluegrass state. This cold as been AWOL for the past month or so and for some, it's the coldest since early November. That's when we had record cold and record snows around here.
Temps out there today are generally in the 20s with a mix of sun and clouds. Wind chills are likely in the single digits this morning then into the teens for the afternoon.
This sets the stage for a very cold night with lows in the teens and wind chills in the low and single digits. Highs on Monday are back in the 20s with wind chills in the teens. A weak system is dropping across the west and may provide the region with a few snowflakes.
From there, the next thing to watch for is a late week system that comes rolling our way. This looks to take a track from west to east right on top of us, with rain that can go over to a little snow. This looks to be a pretty slow-moving system that's cut off from the main flow…
Canadian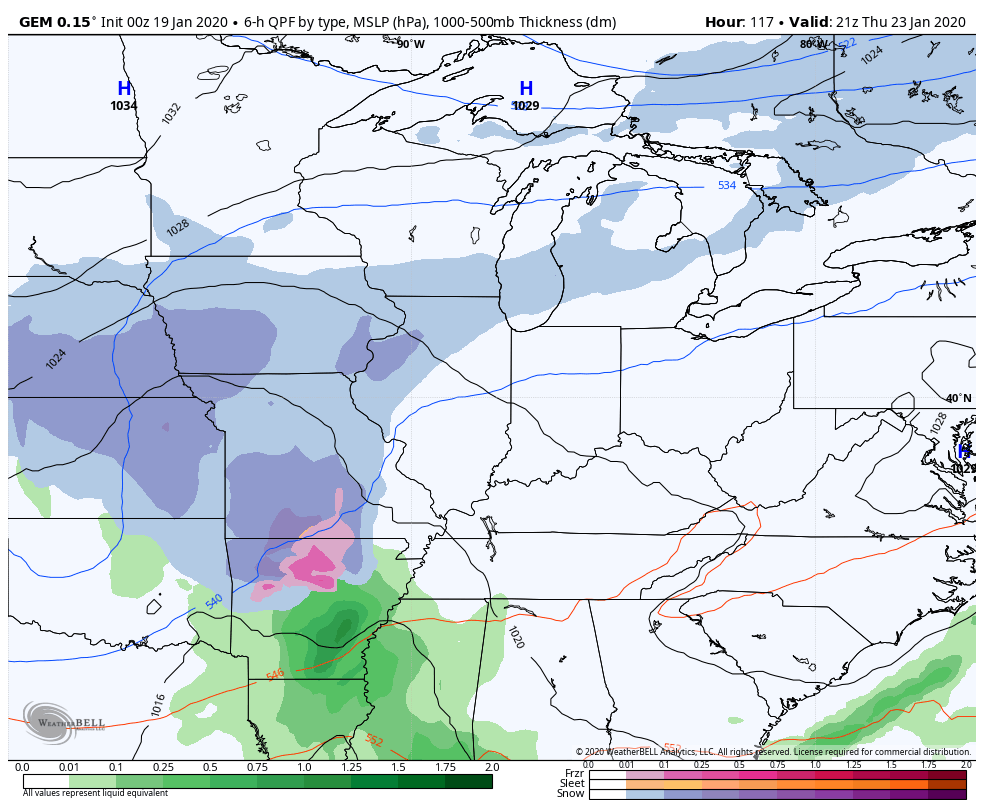 EURO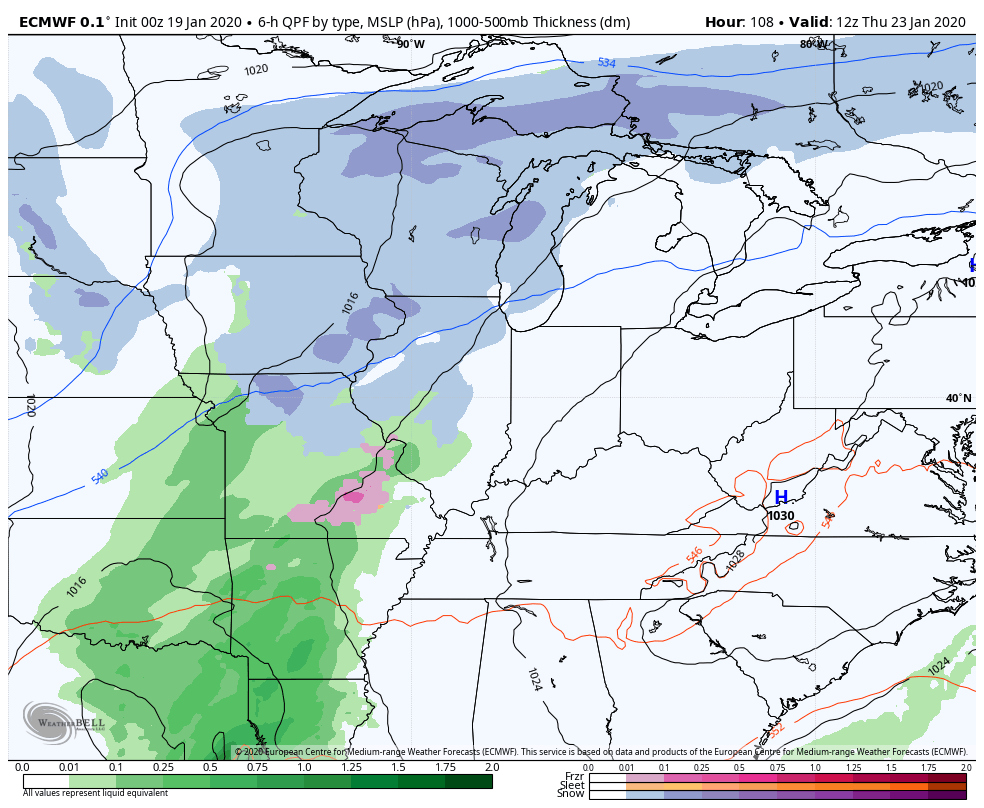 That's all I got for you crazy kids to start the day. Much more coming up on the afternoon update. Make it a good Sunday and take care.