Good afternoon, everyone. High winds continue to push across the region as arctic air surges in from the northwest, setting the stage for a very cold few days ahead. Looking down the road, the late week storm system continues to track farther southeast.
Many areas have had wind gusts of 40mph with a few spots topping out at greater than 50mph. These gusts will continue until our cold front drops in this evening, then the winds finally begin to some down some. That's also when our temps crash and that may lead to a couple of snowflakes flying around. The Hi Res NAM is showing this…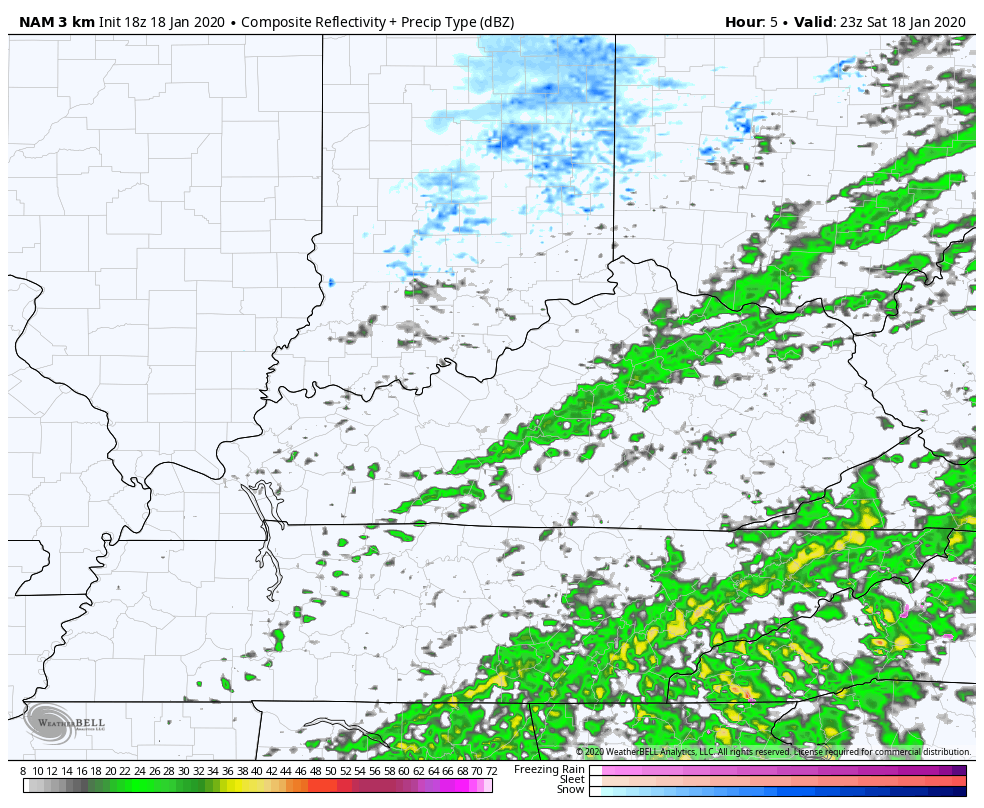 Here are your radars to follow the action…
The temp plunge is pretty prolific with many areas in the upper teens by Sunday morning. Wind chills over the next few days continue to show up on the frigid side…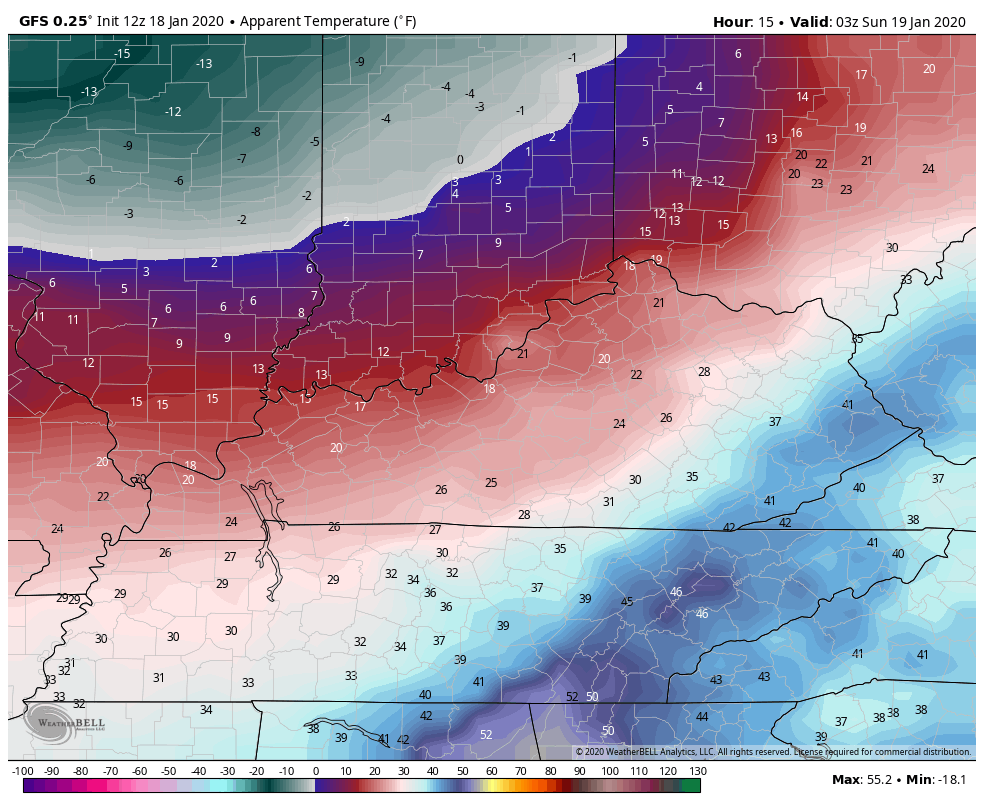 An upper level system dives southward into the region late Monday and early Tuesday. This may have enough moisture to spit out some flakes, especially across the west.
The trend on the late week storm continues to focus farther south with each model run. The Euro has rain and some snow showing up…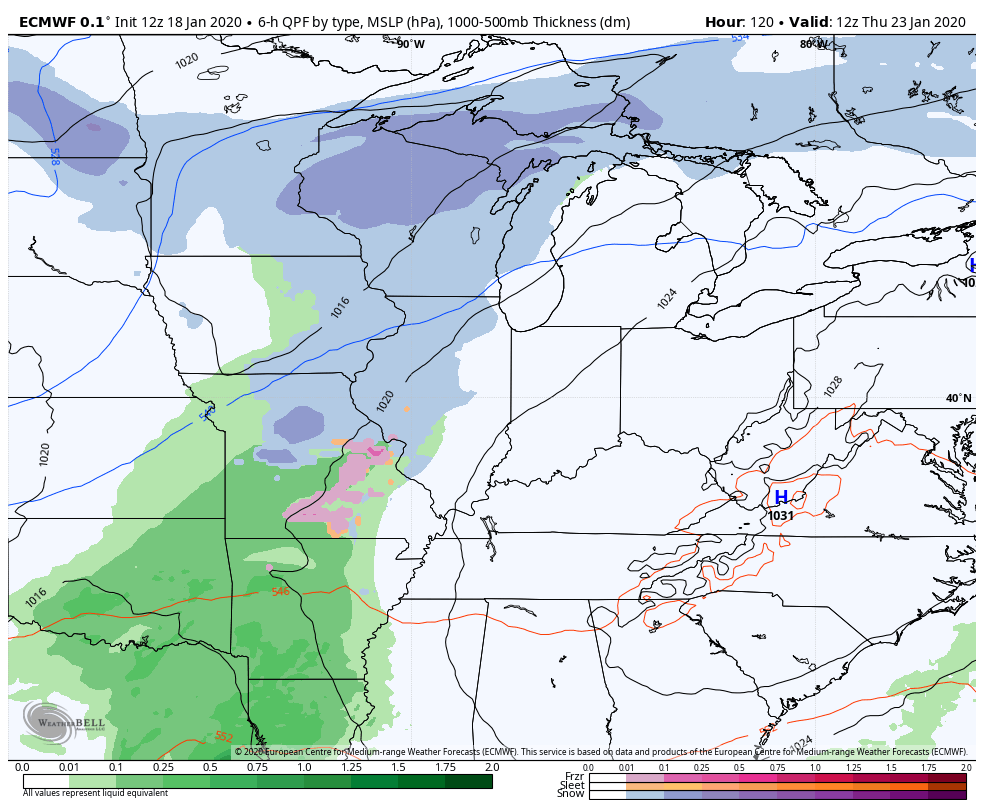 So does the Canadian…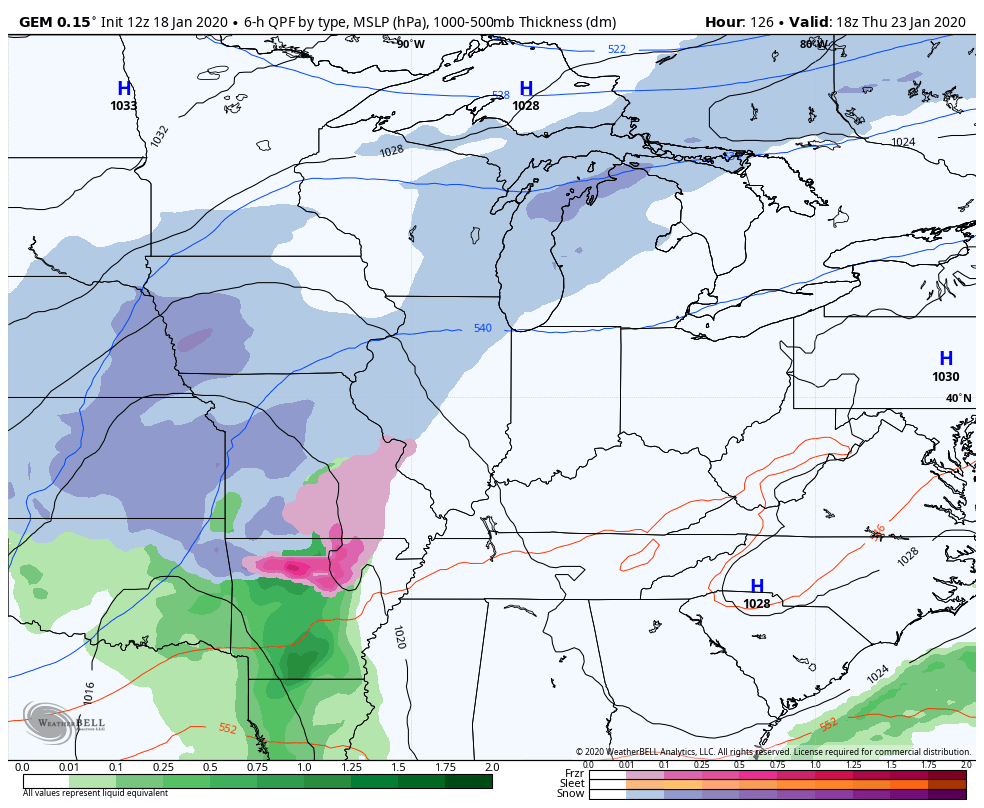 The GFS is also seeing this now…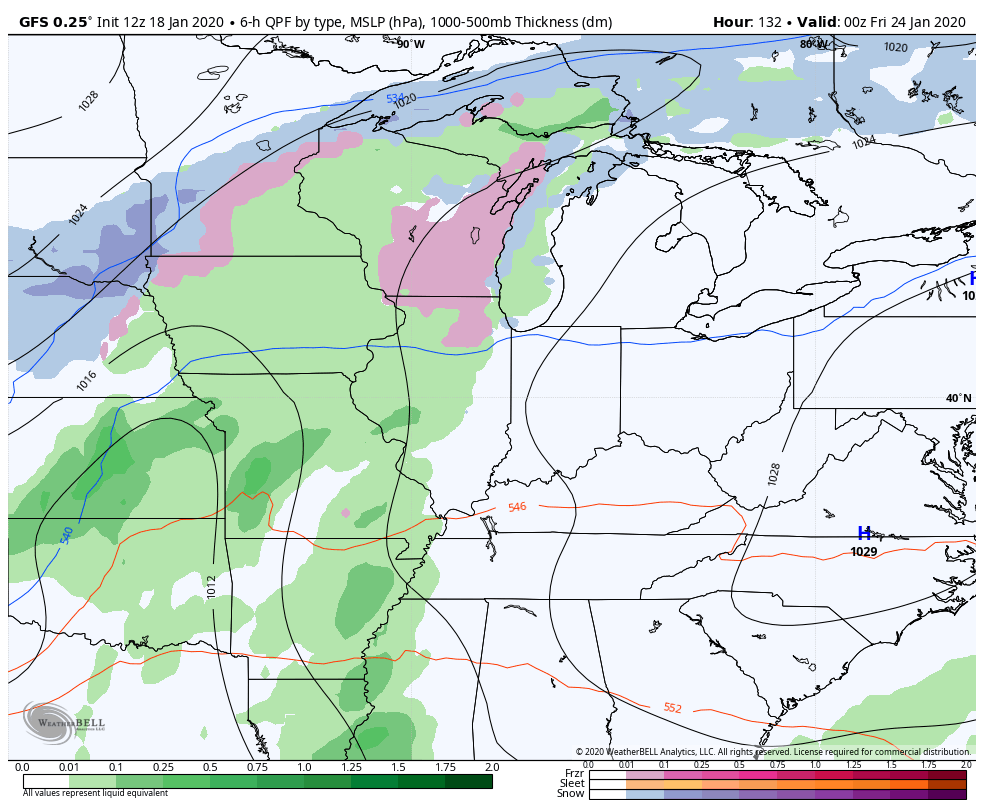 Finally, there's a little something to track for winter weather lovers! 🙂
Enjoy the rest of your day and take care.