Good evening, folks. A few snow showers and flurries continue to fly as arctic cold winds do the deed. The arctic part of the cold will ease over the next few days as we focus on a bigger storm system later this week into the weekend. That still looks like a rain and snow maker.
The forecast for the end of the week continues to depend on the strength of the first low. Once the second low develops to our east, we should be good for, at least, some winter weather.
Here's the new GFS…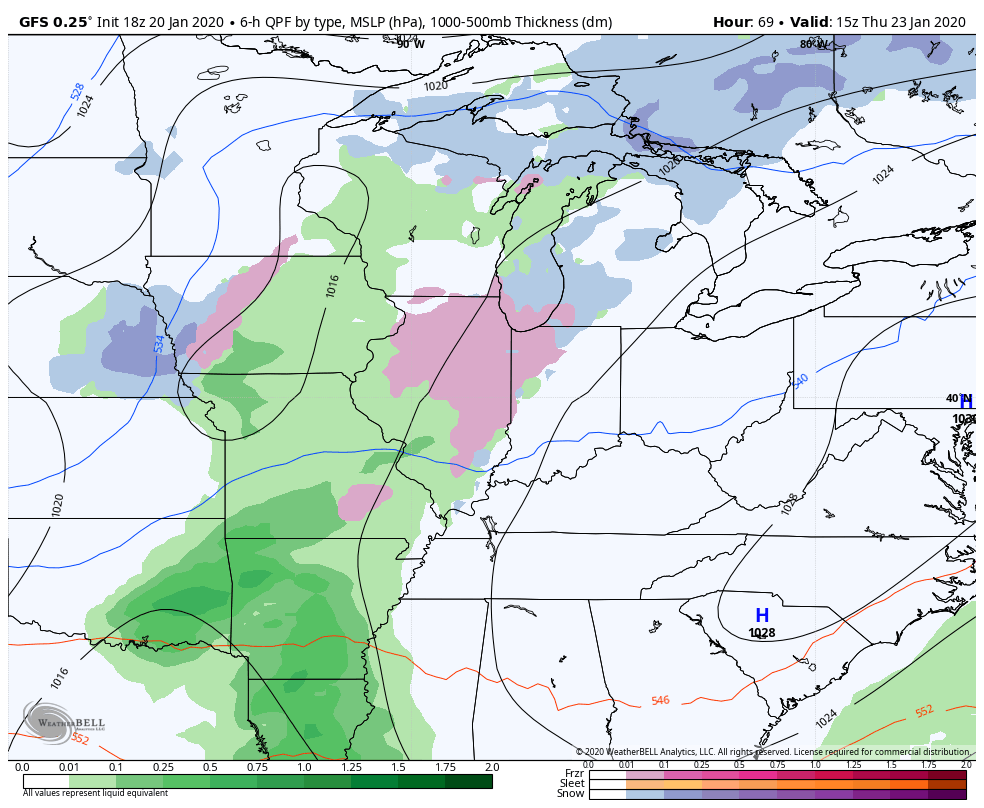 If you want snow around here, you want the lead low to be weaker and the east coast low to be strong and farther west.
If we look at the various Ensembles, we find them on board for some snow later Saturday into Sunday…
GFS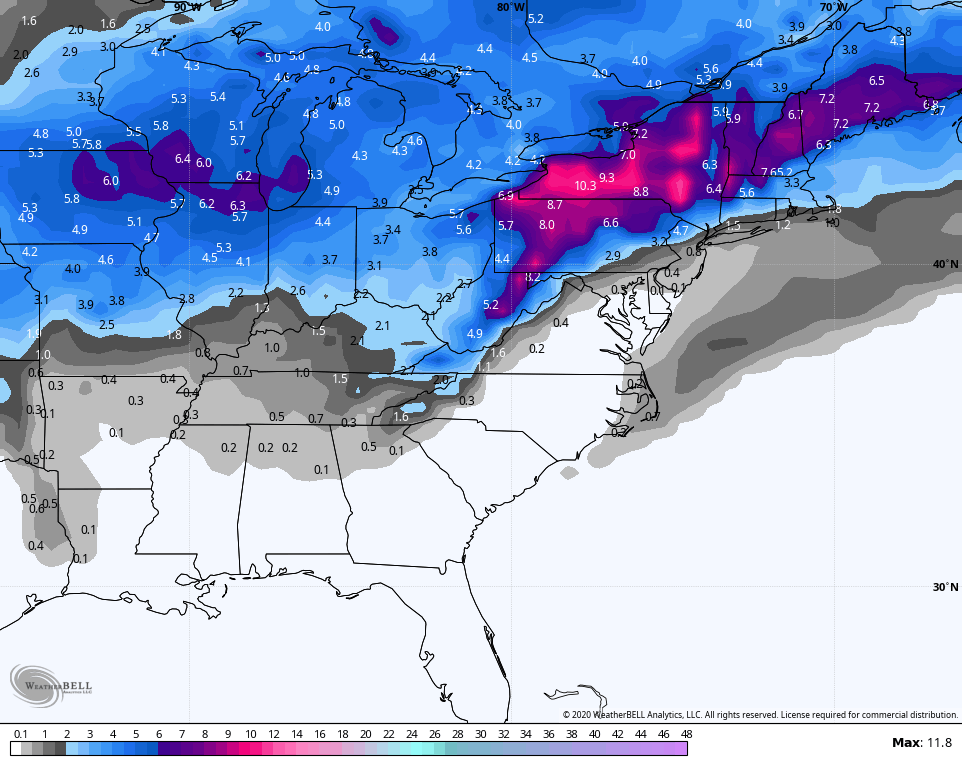 Canadian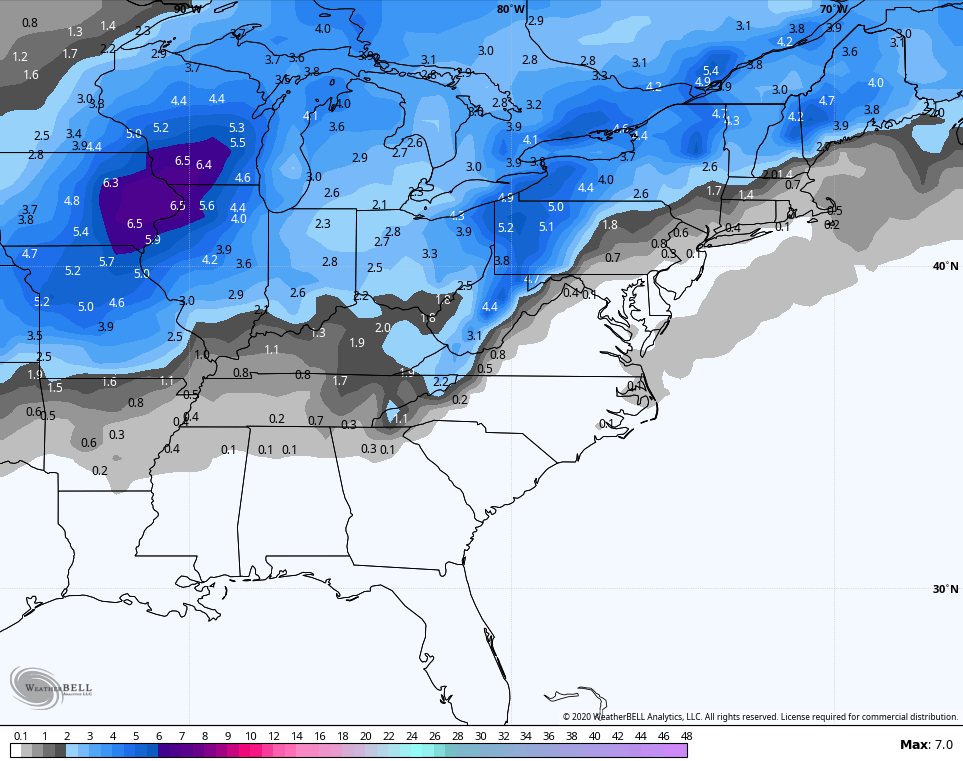 EURO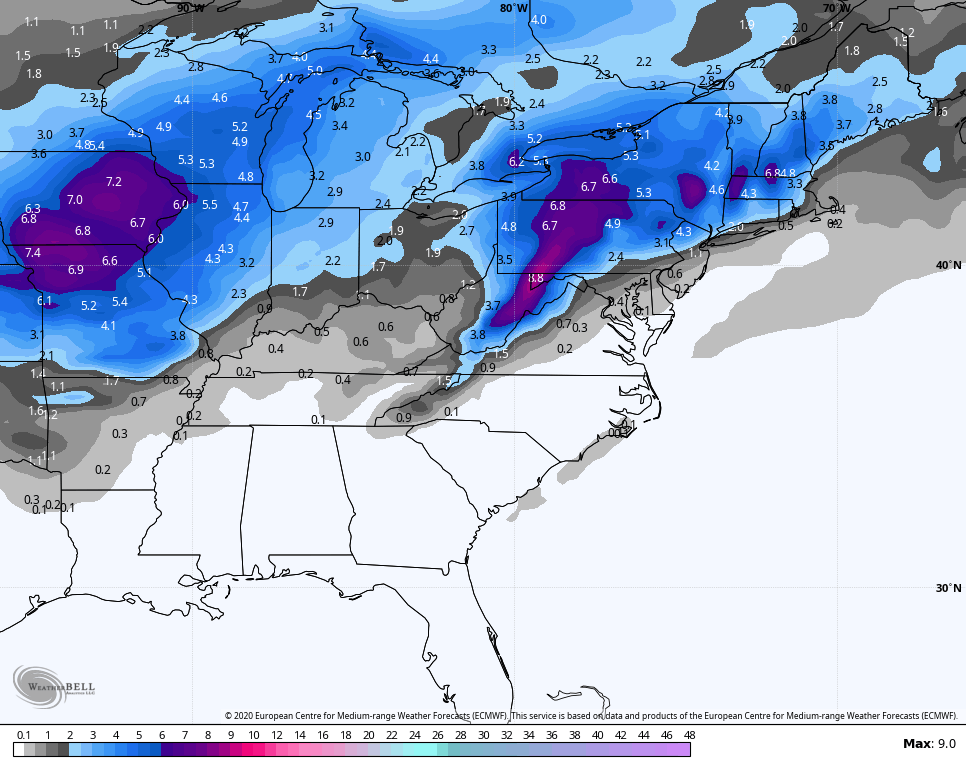 Again, the best chance for some snow from this is later Saturday into Sunday.
Earlier, I mentioned an active southern storm track taking shape and the models are catching up on this…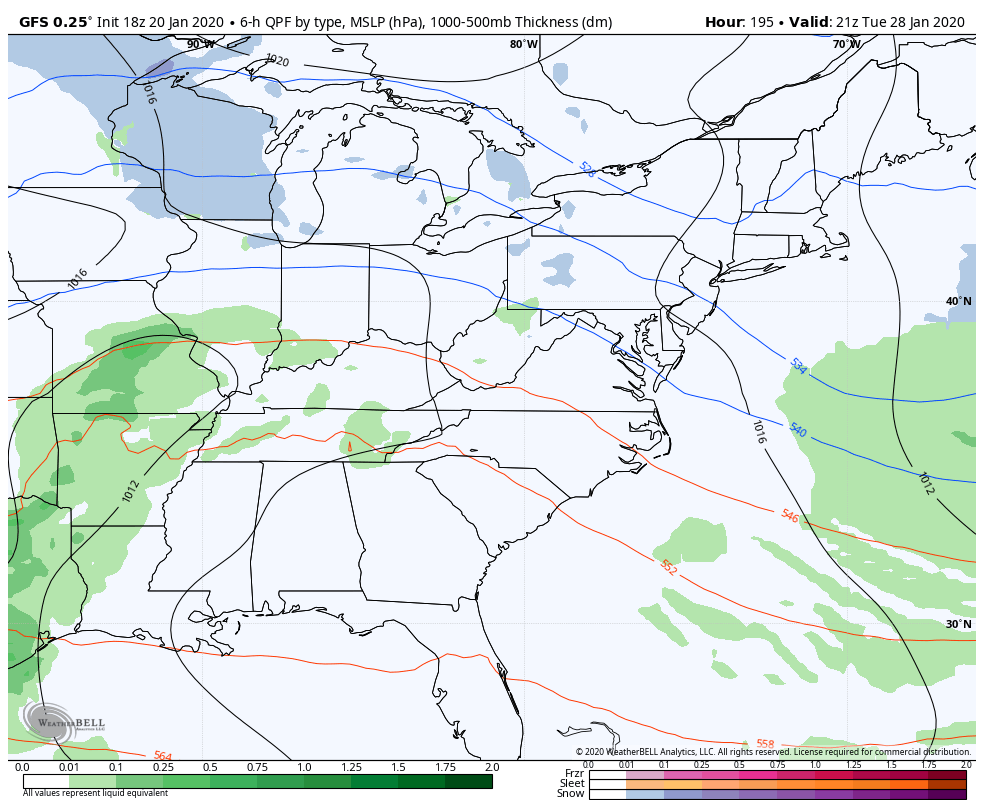 We shall see what each individual storm can bring to our neck of the woods.
Enjoy the rest of your evening and take care.