Good Tuesday, everyone. It's another cold day across Kentucky, but our temps are beginning to climb out of the short-lived deep freeze. Looking down the road toward the end of the week into the weekend, we find another potent storm system ready to influence our weather.
Early morning snow showers continue across parts of the region, with some light accumulations, especially in the southeast. Temps today climb into the upper 20s north to middle 30s in the south. Winds will remain fairly gusty, keeping a wind chill going. The temps by the time we get into Wednesday will be closer to normal with a few clouds rolling into the region. Those clouds are ahead of our late week/weekend system.
This looks like a double-barrelled low pressure system. One heads into Kentucky on Friday, bringing mainly rain and gusty winds. This low will weaken as the main low develops to our east. This low slowly works inland along the eastern seaboard. As this happens, it could get just cold enough for rain to change to some wet snow around here on Saturday. Some light snow or snow showers could then continue into early Sunday.
Can we get a little snow on the ground at some point? Maybe, but we are walking a tight rope.
The various computer models continue to show the normal variation from run to run, but have the same theme…
Canadian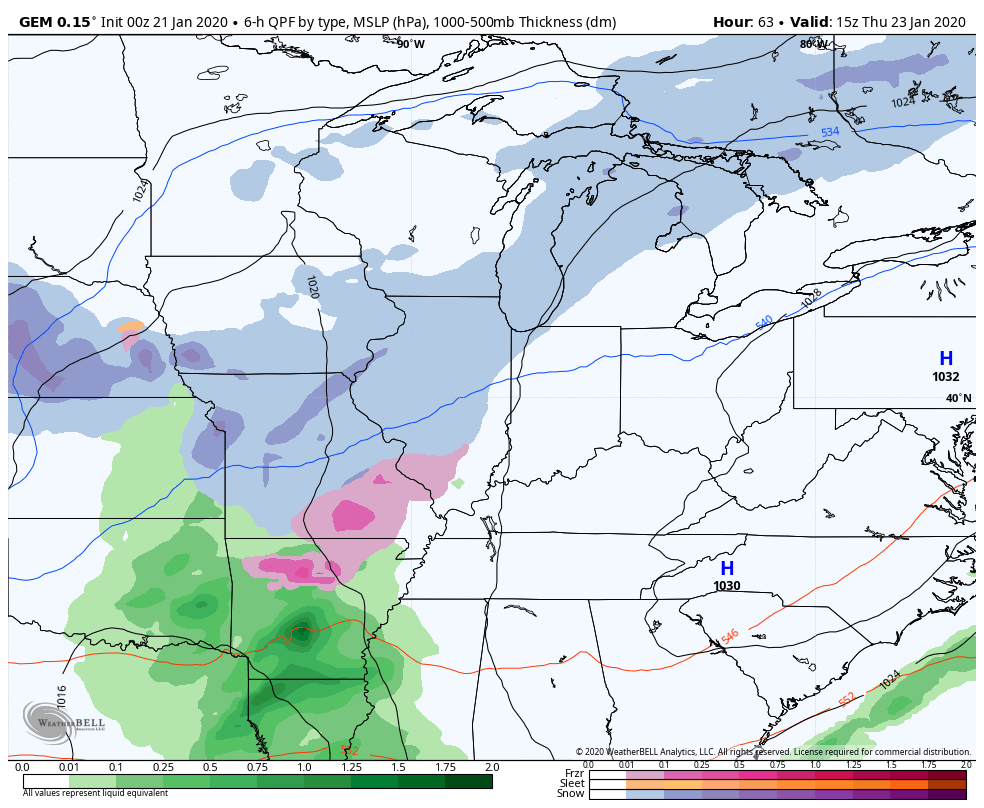 EURO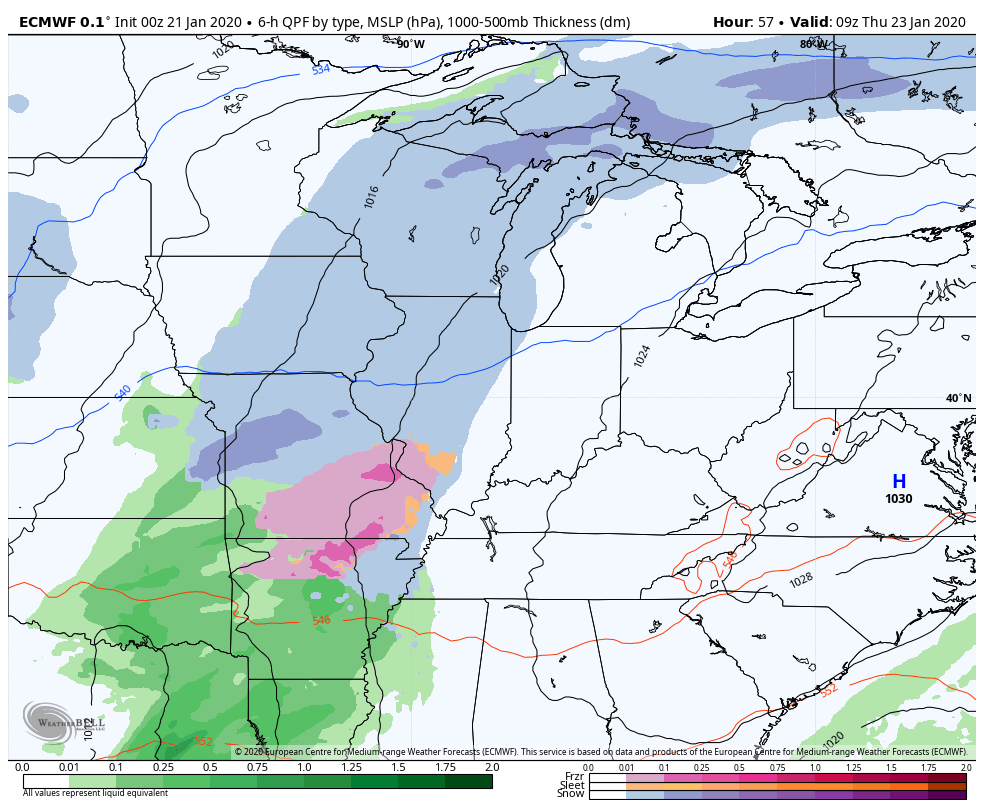 GFS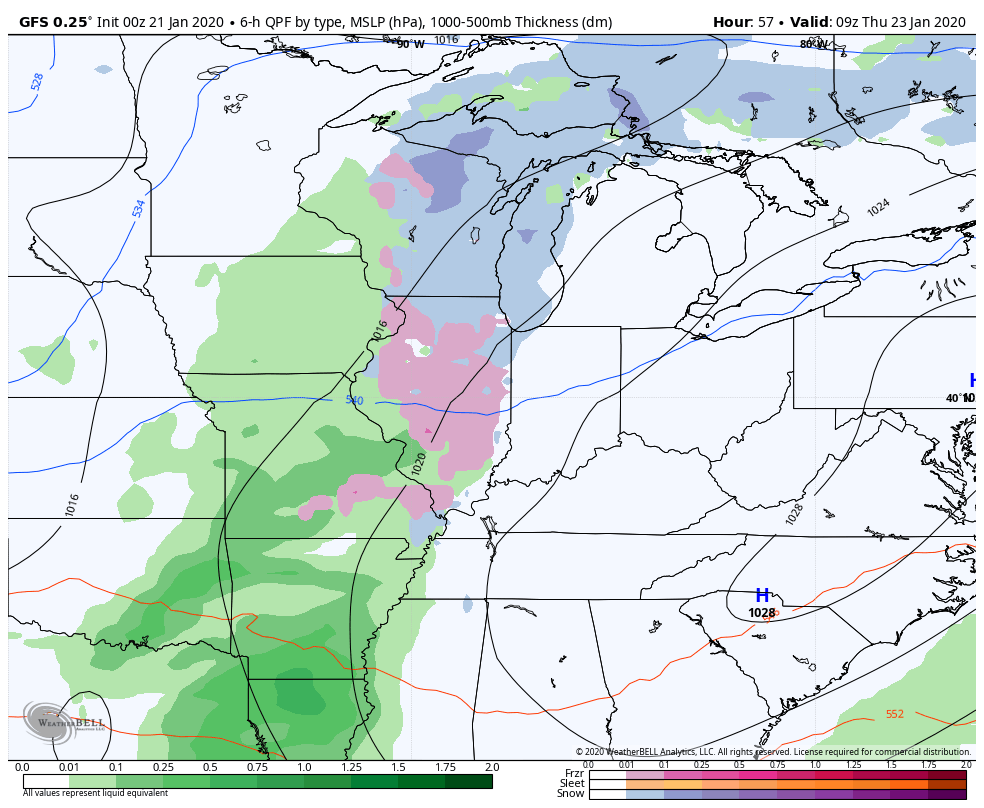 I will have your normal updates later today. Have a good one and take care.