Good evening, folks. It's a clear and cold evening across the Commonwealth and that continues through tonight. By Wednesday, we are going to be seeing a few clouds rolling in ahead of our next storm system. My thoughts remain unchanged on how this plays out.
You can go back to my earlier post to review all that.
The computer models continue to show differences from one run to the next. Here's a little sampling…
The NAM only goes through 1am Saturday morning, but shows some wraparound snows earlier than most of the other models…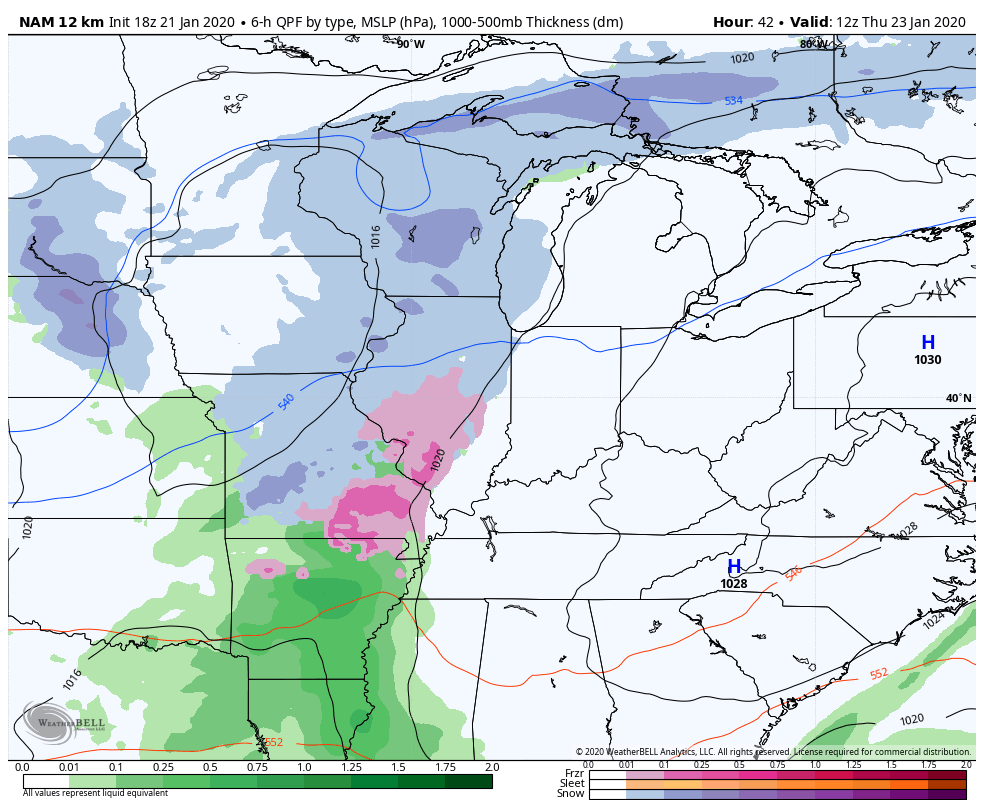 GFS Ensembles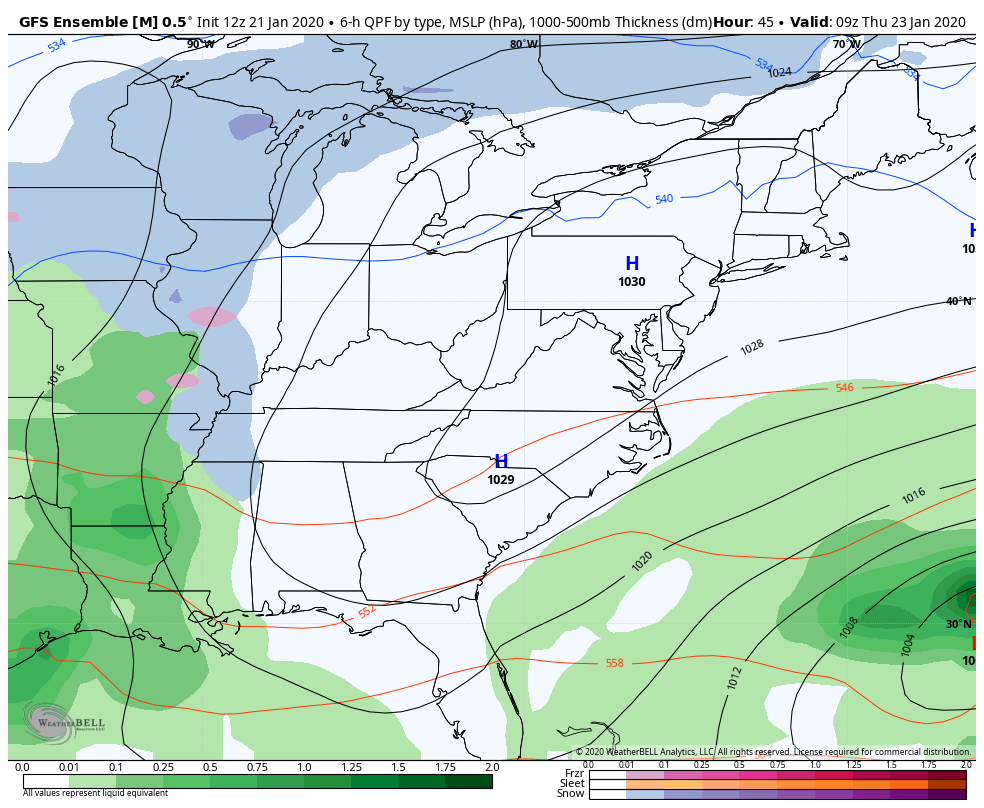 EURO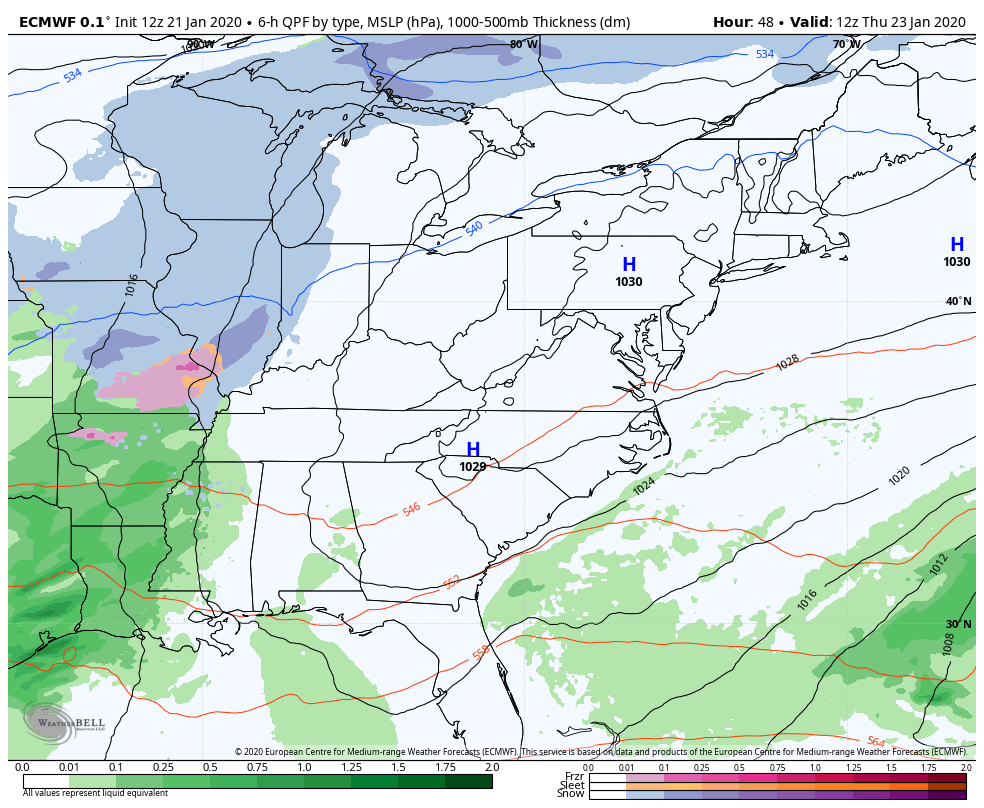 You can see how the EURO is trending toward a little more snow by early Saturday.
Can we get a little wet snowfall? That still remains a possibility, but is not a certainty by any means.
Enjoy the rest of your evening and take care.