Good afternoon, everyone. Our ugly weather day rolls on as showers and little bit of snow impact the region. As we head into the weekend, things continue to look half and half, but next week is looking pretty nasty. Lots of rain is on the way, with the potential for some snow thrown in there.
Speaking of snow, the area I highlighted in far northern Kentucky picked up on light accumulations this morning. The rest of the area is dealing with showers as things slowly taper off into the evening. Here are your tracking tools…
Covington area
Florence
A little bit of shower action blows back in as we open February on Saturday. Winds will be gusty with a seasonal brand of temps. Those temps surge toward 60 for Super Bowl Sunday under a mostly sunny sky. Monday continues to look pretty darn nice with 60s for highs and an increase in clouds.
Those clouds will begin to produce rain by Monday night and that may last for a few days. The setup continues to feature a SLOW moving front pushing into our part of the world. As it does so, waves of low pressure develop and ride along the boundary producing heavy rain. By the second half of the week, a couple of these lows will need to be watched for a possible snow impact.
Here's the latest GFS…
Check out the heavy rain totals from that run over the next 7 days…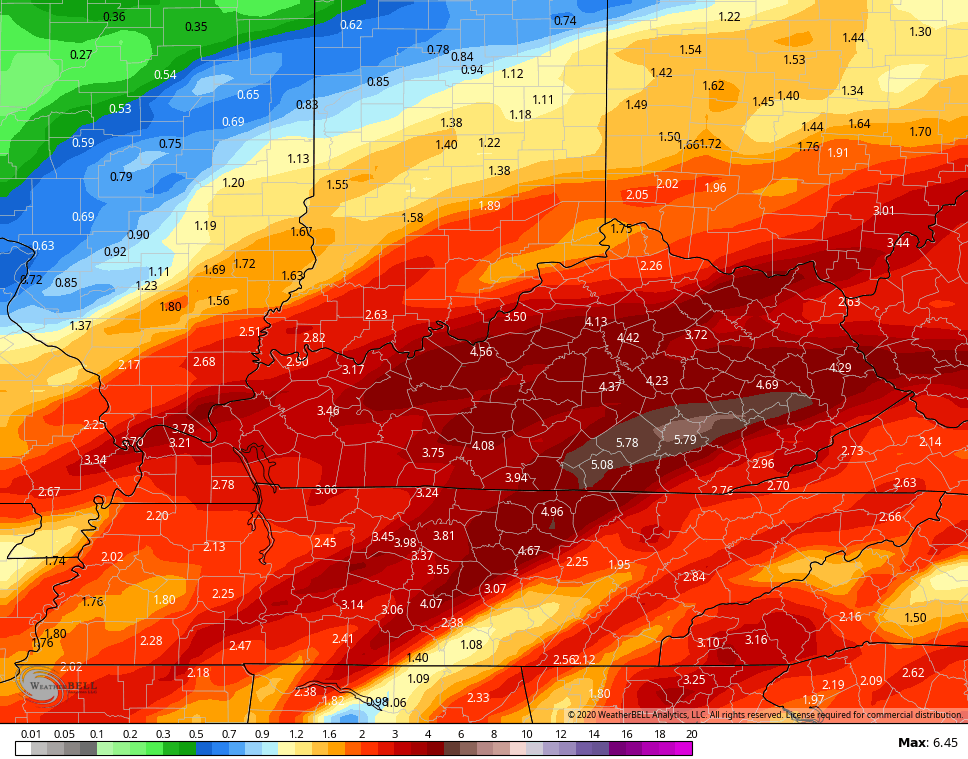 The Canadian Model has a similar overall view, but offers up a quicker chance for snow…
I will try to throw you another update this evening, but no promises. Make it a good one and take care.