Good Saturday and welcome to February. Our brand new month is starting out with a little bit of dreary weather, but that changes in a hurry by Sunday. That's when a spring surge of air moves in, kicking off what looks to be an interesting pattern into next week. Spring and winter look to collide.
Let's begin with today and roll ahead. A few gusty showers are on the move as a system drops in from the northwest. This isn't all day action by any means and the eastern half of the state has the best chance at seeing said showers.
Here are your tracking tools…
Temps today are generally in the 40s across central and eastern Kentucky, with the 50s in the west.
Sunday is the rare Super Bowl, Groundhog Day combo and Mother Nature isn't going to disappoint. Skies will become mostly sunny with temps making a run at 60. Yowza!
Monday finds clouds increasing with temps likely deep into the 60s. This is ahead of a super slow-moving front that basically becomes stationary near us. This will allow waves of low pressure to develop along the boundary, bringing waves of rain with it. Heavy rainfall totals are very likely with this setup.
The question for winter weather folks is… can we get this front just a bit east to allow us to be on the cold side of a few of these lows? That's a possibility during the second half of the week.
Here's how the current model suite is seeing things.
The GFS has a lot of rain and a little bit of snow…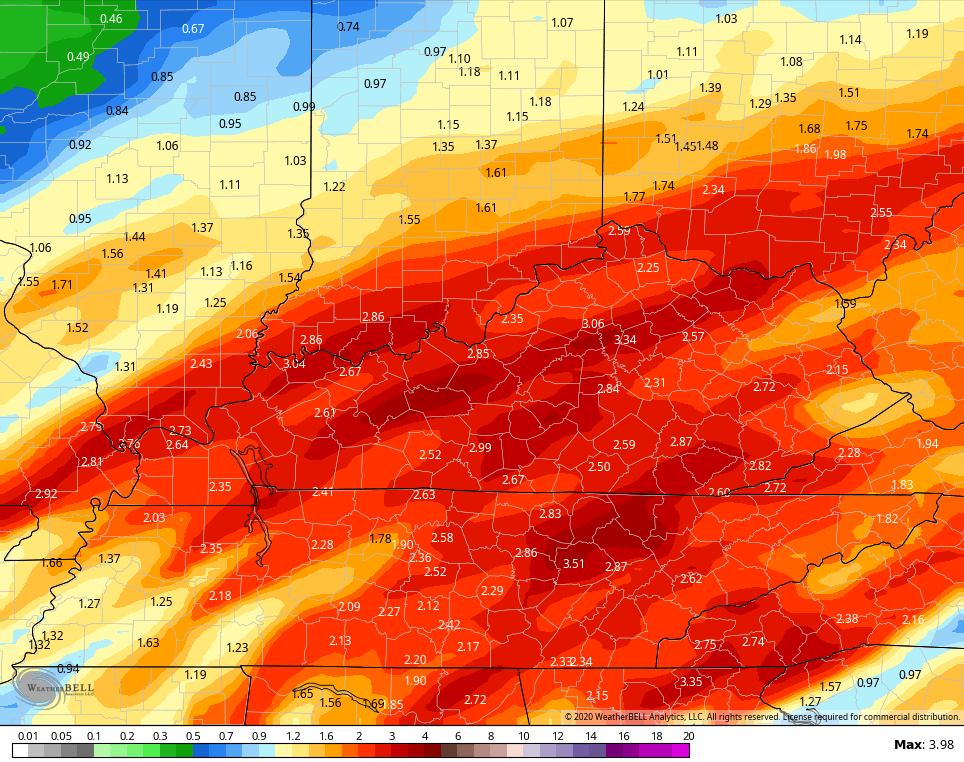 The Canadian model also has a lot of rain, but has a bigger snow system showing up…
The ICON is similar…
Here's the EURO…
I will throw you another update later today, so check back. Have a great day one of the new month and take care.