Good afternoon, everyone. A few showers continue to show up across central and eastern Kentucky, but it's full steam ahead toward a little touch of spring temps for the next few days. That kicks off a very active pattern that has a shot at also giving us a little winter weather.
Temps continue to run in the 40s for much of the area this afternoon as our system dives in from the northwest. A few showers will continue to be around into the evening hours for some…
Sunday continues to look amazing with skies becoming mostly sunny with highs approaching 60. Monday will still see temps in the 60s as we wait for our wet pattern to kick in. Several waves of low pressure work toward the region and could spit out quite a bit of rain. There's also the chance for some winter weather later in the week as the cold air bullies its way in.
Here's how the GFS is seeing this…
Some pretty hefty rain numbers continue to show up…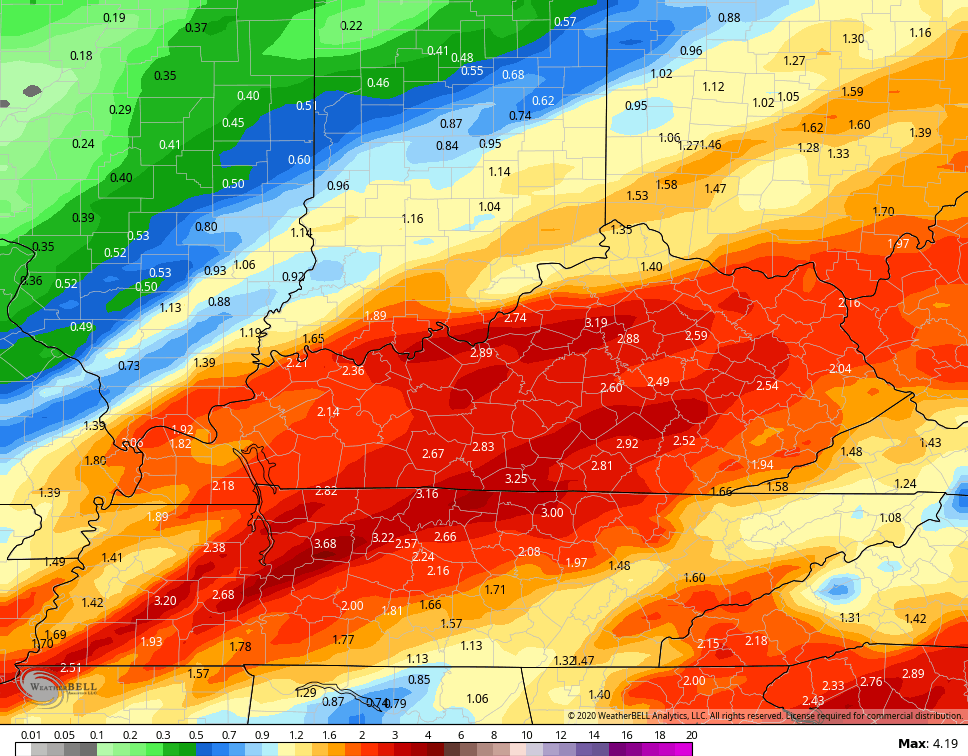 The Canadian Model keeps showing a little more of a winter threat…
The European Model…
That would be quite a bit of rain falling and my fear is, this is a pattern locking in for February. If we expand the GFS rainfall forecast out to the next two weeks, the latest run is showing this…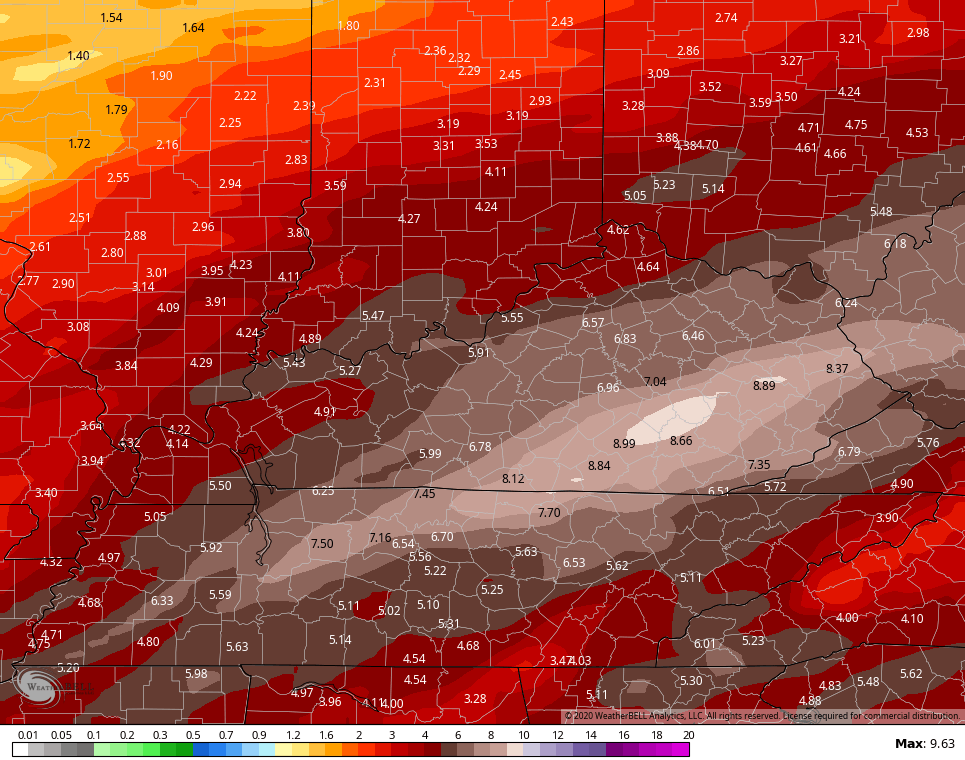 In the overall scheme of things, I'm not sure I have ever seen a more consistent long term pattern than the one we have been in for the past few years. It's really uncanny when you think about it.
Enjoy the rest of your day and take care.