Good Sunday, everyone. It's Groundhog Day, but it hasn't been the same since Bluegrass Bubba got run over by an ice cream truck years ago. I think it's how he would have wanted to go. 😉 This big day is also Super Bowl Sunday, but Mother Nature is quite the scene stealer. Gorgeous weather shows up out there today.
This nice weather doesn't stay with us very long as another active setup shows up in the week ahead. We will take a look at that and look much farther down the weather road.
Highs today are around 60 with skies becoming mostly sunny. A few clouds filter in on Monday with readings deep into the 60s. Those clouds will produce rain around here as early as Monday night into Tuesday as the first of several waves of low pressure roll through here. Heavy rains are a good bet in this setup and we even have the potential for some snow before the week is over.
Here's the GFS…
The Canadian…
The ICON…
And the Euro…
The European Weeklies have done a bang up job with this warm and snowless winter. As we look ahead through the middle of March, they keep our temps averaging above normal…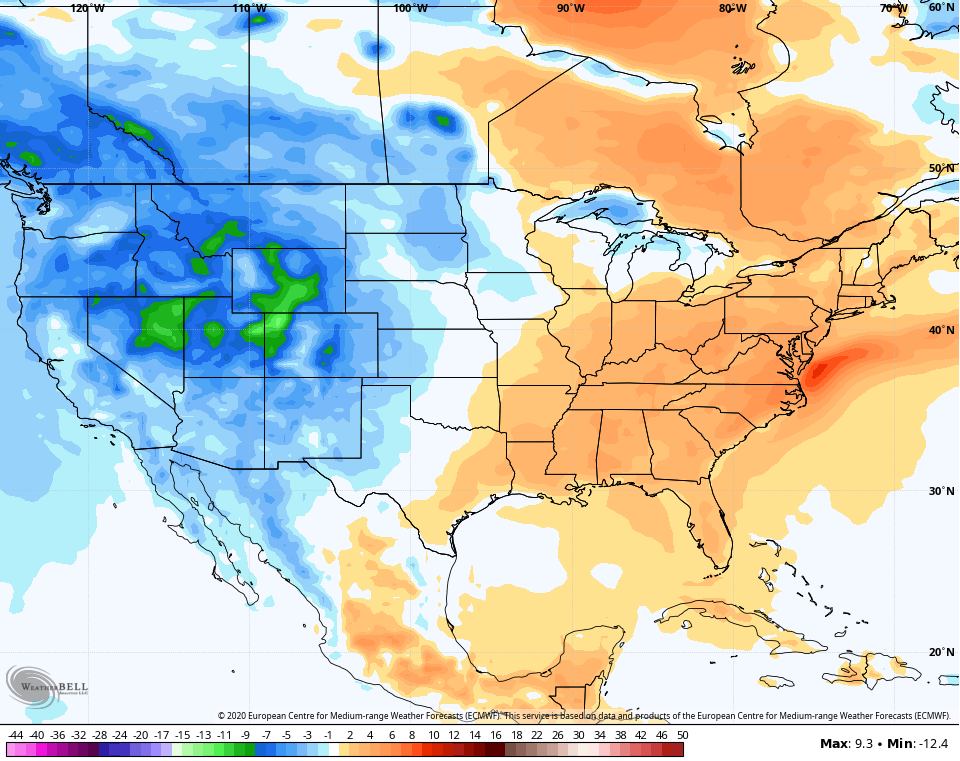 That doesn't mean we can't have some cold shots in there, but the overall numbers skew milder than normal.
In terms of precipitation, is there any question? Much above normal has been the norm for the past several years, minus last September when it didn't rain…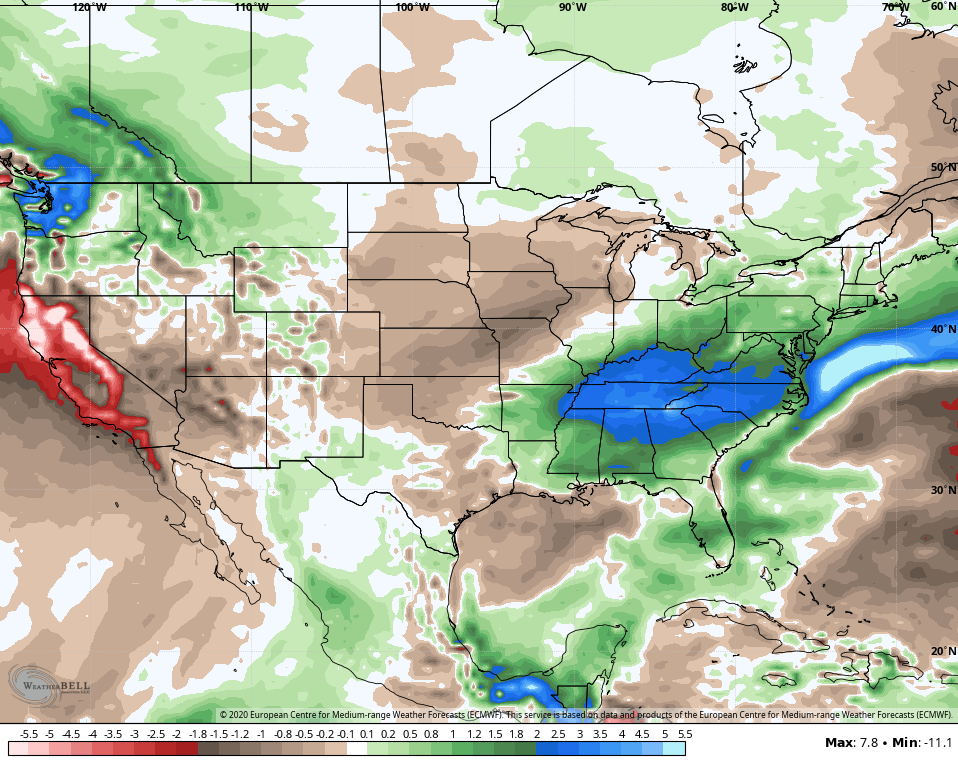 The more things change, the more they stay the same!
I will throw you another update later today. Have a good one and take care.