Good Wednesday, everyone. Additional rounds of heavy rain will target the region through early Thursday, leading to an increased threat for high water issues. The area of greatest concern continues to be across the south and southeast.
Once all this blows through, temps drop and we finally have accumulating snow chances to end the week and into the weekend. I'll get to more on that in a bit, but let's begin with the flooding potential. Here's a look at the Flood Watch…
After a little break early today, the heaviest rain of the entire event will be possible late today into tonight. That's when some thunder tries to get into the mix. Another 1″-3″ of rain will be possible, especially across the south and southeast.
The GFS continues to show some big time numbers…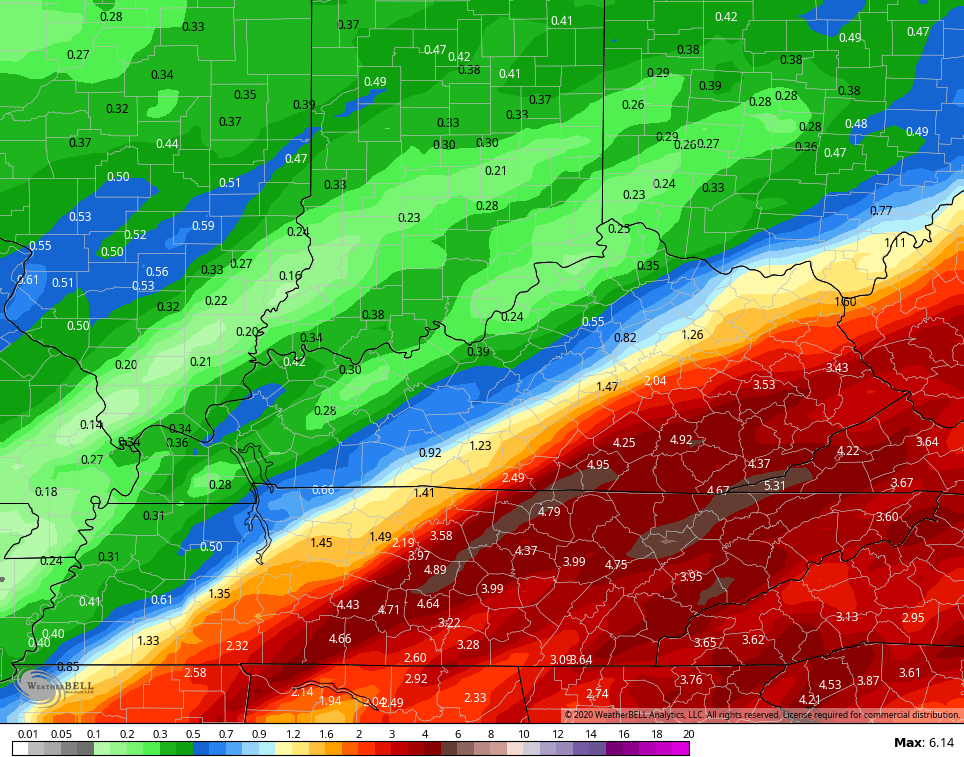 Here's the NAM rain numbers…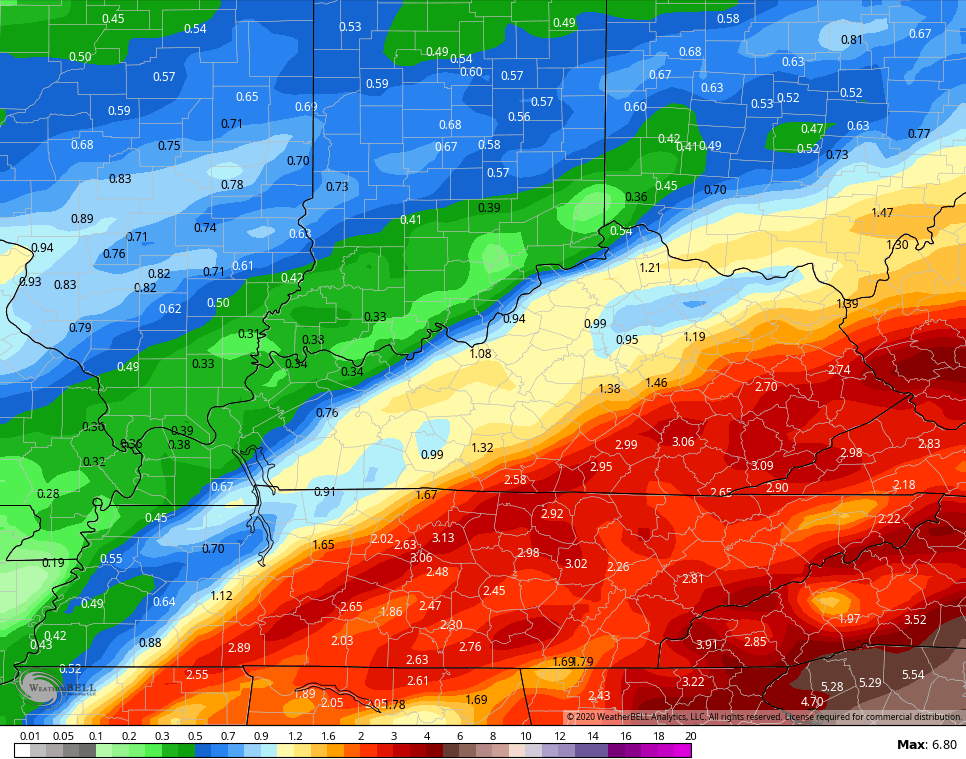 If those numbers are realized, flooding and flash flooding could become a big issue in the southeast.
Here are your Wednesday tracking toys…
Colder air crashes in as another wave of low pressure passes by to our east late Thursday into Thursday night. Light snow develops across the state, with the greatest emphasis on central and eastern Kentucky. With temps dropping into the upper 20s Friday morning, light accumulations appear to be a good bet.
The NAM really likes the snow potential with this…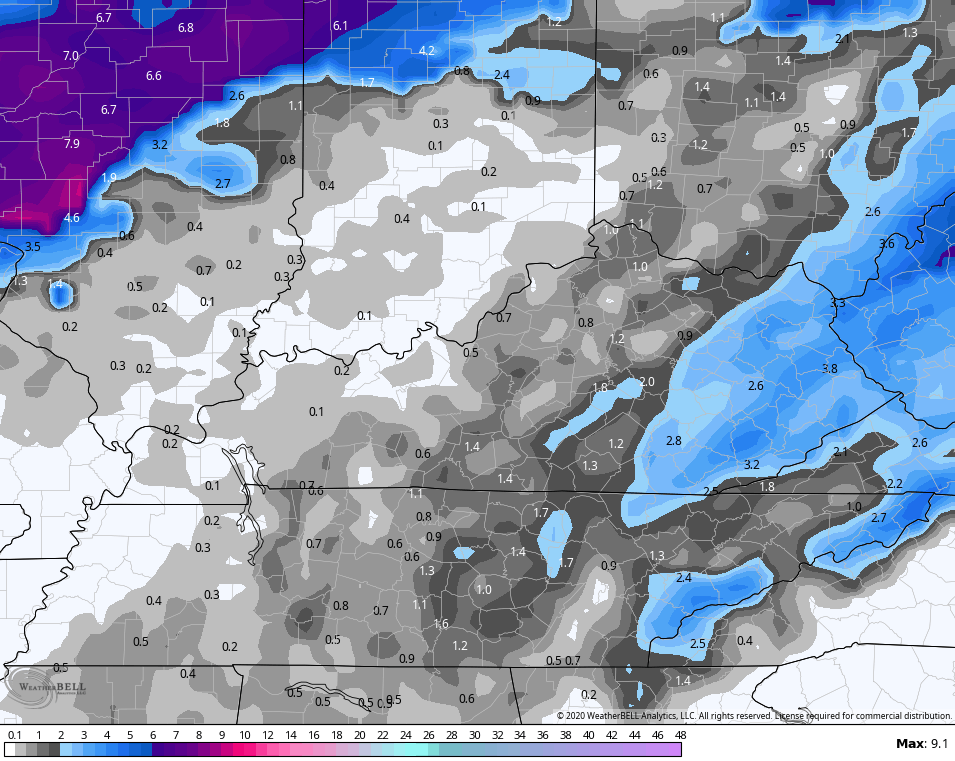 The GFS is seeing more of this potential…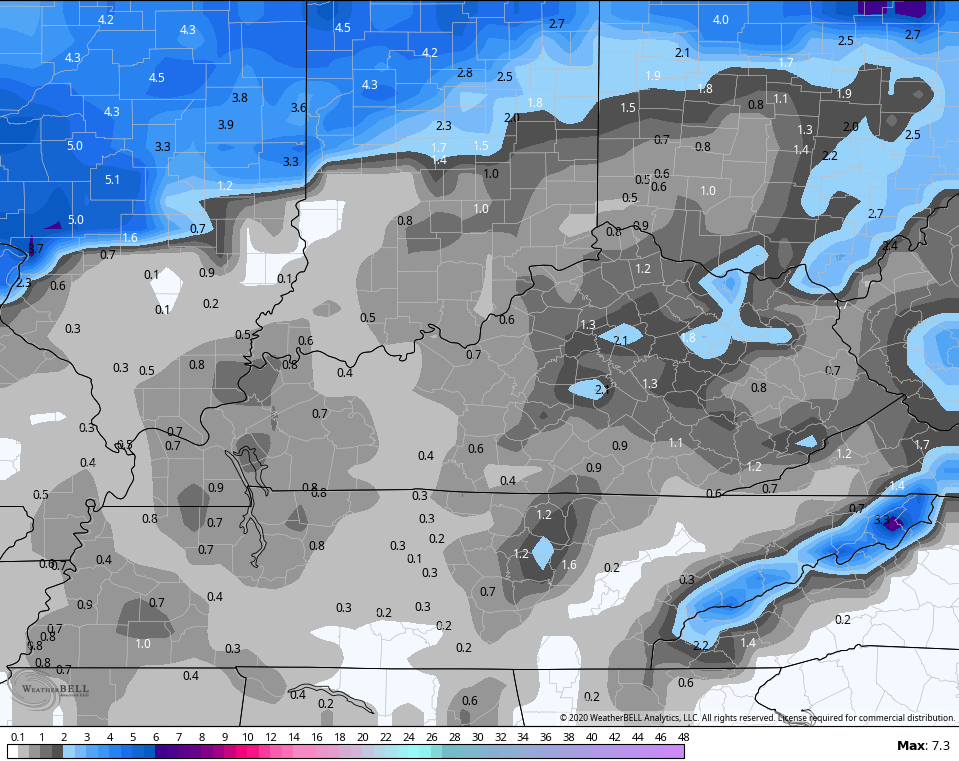 It's possible for some delays and cancellations Friday morning.
As the Friday system shows up a little stronger, the overnight model runs are trending weaker with the Saturday snow maker. The GFS does add some light accumulations on top of the Friday action…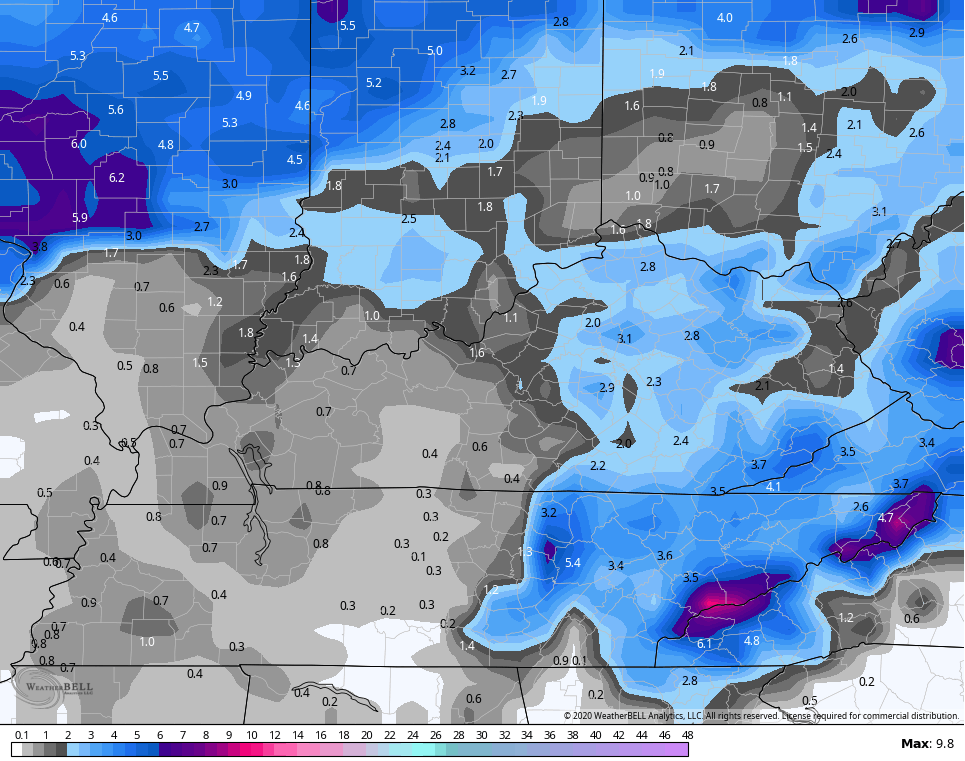 I will have updates later today so check back. Have a great middle of the work week and take care.