Good evening, folks. Heavy rain continues to pound down on many areas of the state as a slow-moving front drops in from the north. That's dropping temps in a hurry, but additional waves of low pressure will develop and roll along the front. That will bring more heavy rain and the potential for additional flooding.
Beyond the heavy rain and high water potential comes two chances at putting snow on the ground. I will get to all that in a bit. First, let's focus on the high water potential.
A Flood Watch is out across areas of southern and southeastern Kentucky through Thursday morning…
Much of this are has picked up 1″-2″ of rain on the day and will go over the 2″ mark this evening. Another 1″-3″ of rain is possible late Wednesday into Wednesday night as another wave of low pressure moves in.
Here are your evening tracking toys…
Temps crash quickly on Thursday as our front moves to the east and one more waves of low pressure working along it. Light snow will break out Thursday night and take us into Friday and should be able to put down light accumulations across central and eastern Kentucky.
Here's how the NAM sees that…
Maybe some folks can get a snow day on Friday? Hmmm
Behind that comes a more potent system for Saturday. This brings the increasing potential for snow to much of the region. The models are getting a little more interesting as we get closer to this.
Here's the GFS showing the early Friday snow and the Saturday snow maker…
FOR FUN, here's the snow forecast from that particular run. This is from now through Sunday…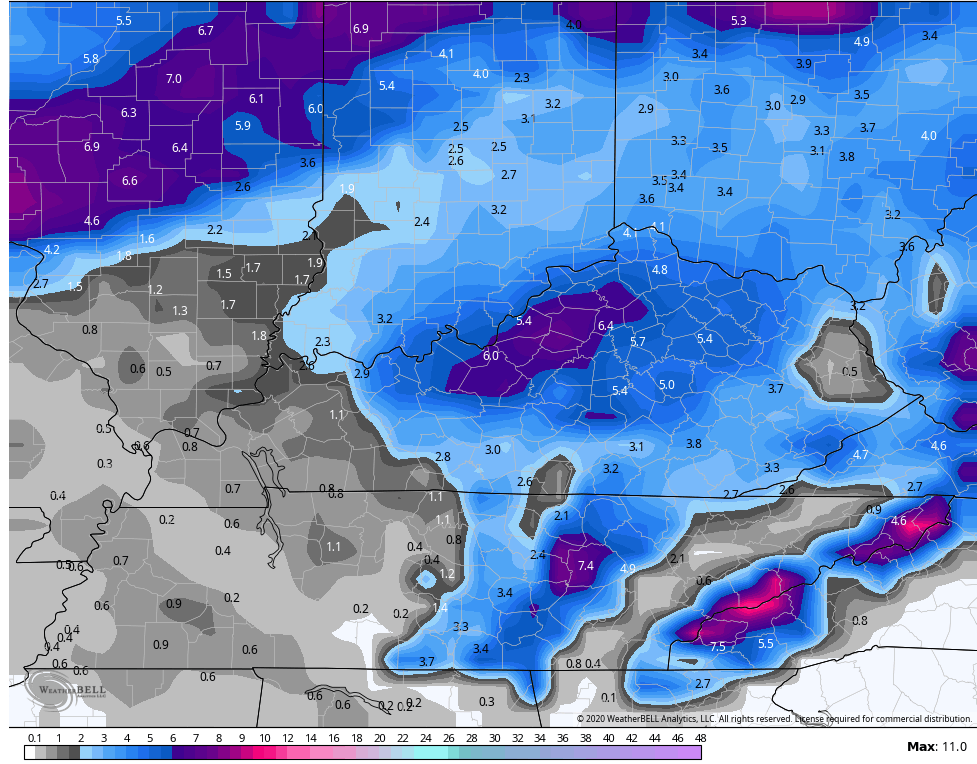 The EURO isn't that far behind…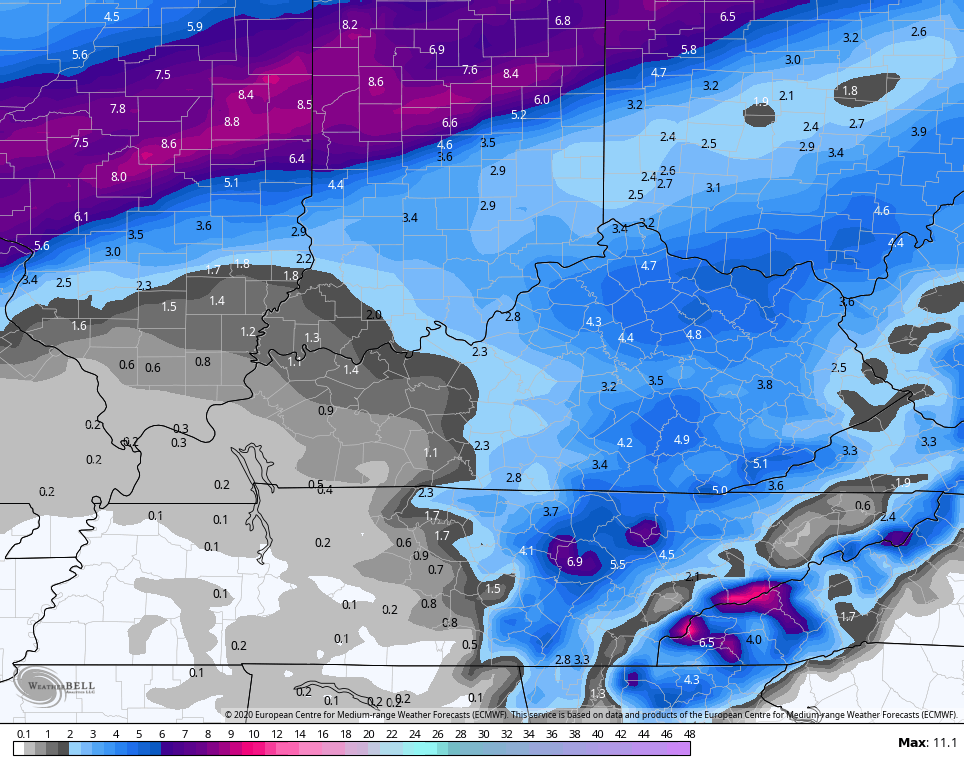 Again, those are just computer model forecasts, so hold your horses for another day or two. We will see how the trend looks over the next few days.
I will have an update on WKYT at 11 then on KWC later tonight. Have a good one and take care.