Good afternoon, everyone. Heavy rain continues to come at us in waves and will only increase as we go through the day and into Wednesday. Some areas of the state are already working on more than 2″ of rain(as of noon) with flood warnings across the west. As of this writing, there are no Flood Watches anywhere in the Commonwealth.
The latest model trends continue to up the ante for flooding and flash flooding across the southern half of the state. The newer runs are targeting southeastern Kentucky with a ton of rain. The GFS has some 6″ amounts by Thursday morning…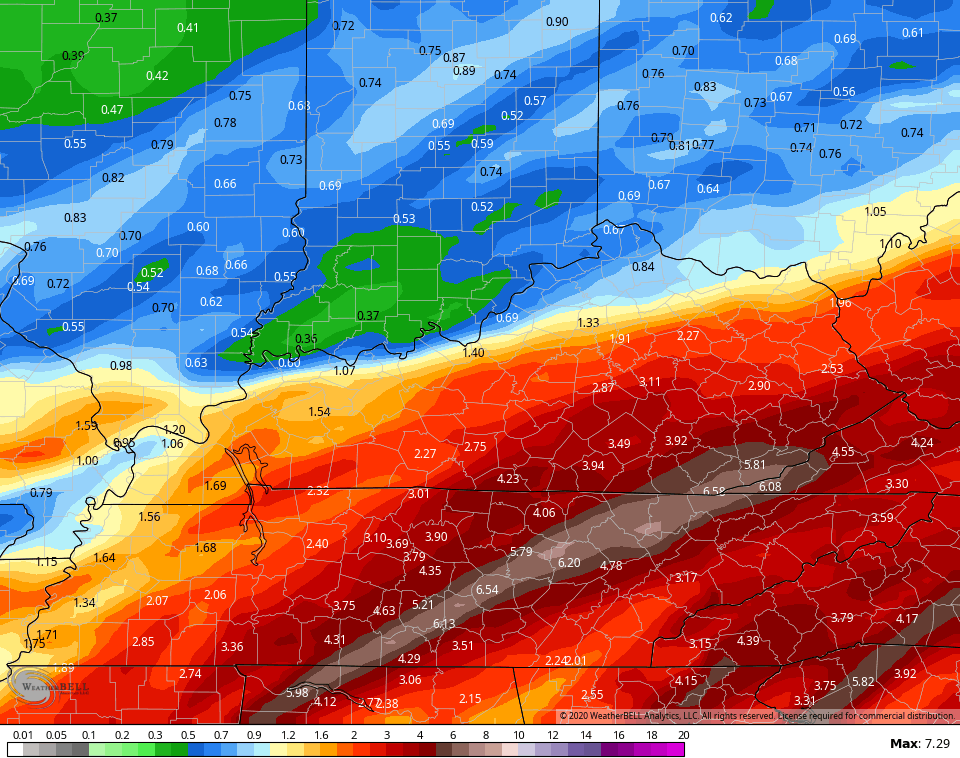 The NAM isn't too far behind…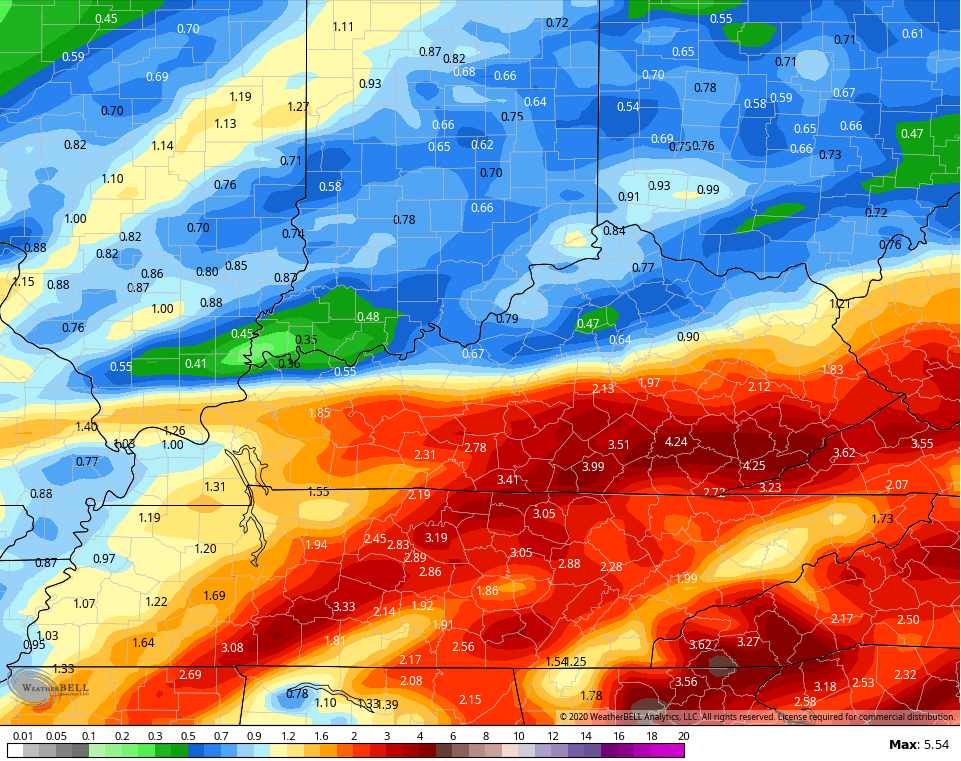 Again, watch for the possibility of high water issues to develop.
Colder air comes in behind all this late Thursday with a period of light snow likely for Thursday night into Friday…
The GFS is also showing this and the increasing snow potential across central and eastern Kentucky with our Saturday system…
I will have the latest on WKYT-TV starting at 4pm and then again on KWC this evening. Here are your tracking tools for the afternoon…
Have a good one and take care.