Good Tuesday, everyone. It's a super-soaker of a pattern that rolls through the next few days, bringing the potential for local high water issues. Later this week, we have the potential for some winter weather and even some light accumulations of snow.
Rounds of heavy rain continue today and we may even hear some rumbles of thunder. Given the setup, flash flooding issues are possible. That's especially the case with additional waves of heavy rain through Wednesday and early Thursday.
My thoughts on the areas of greatest high water concerns remain the same…
A general 1`"-4″ of rain is likely across the region, with locally higher amounts possible. That's especially the case if a few thunderstorms get into the mix.
The Hi Res NAM is going crazy with some of the rain numbers through Wednesday night…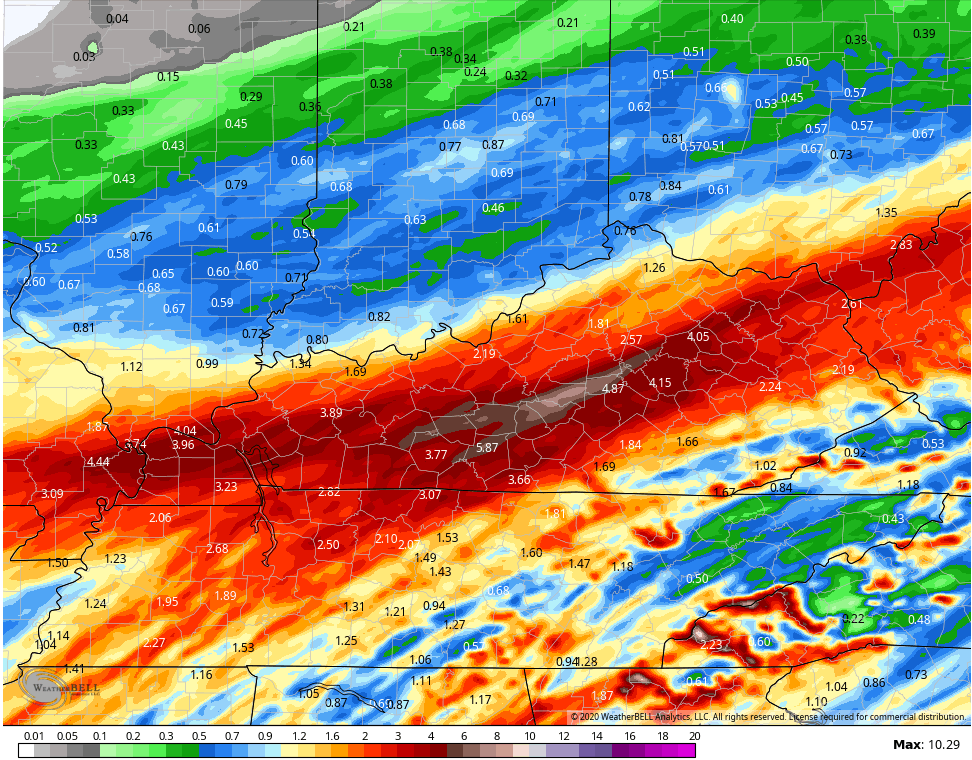 The GFS shows amounts around 5″…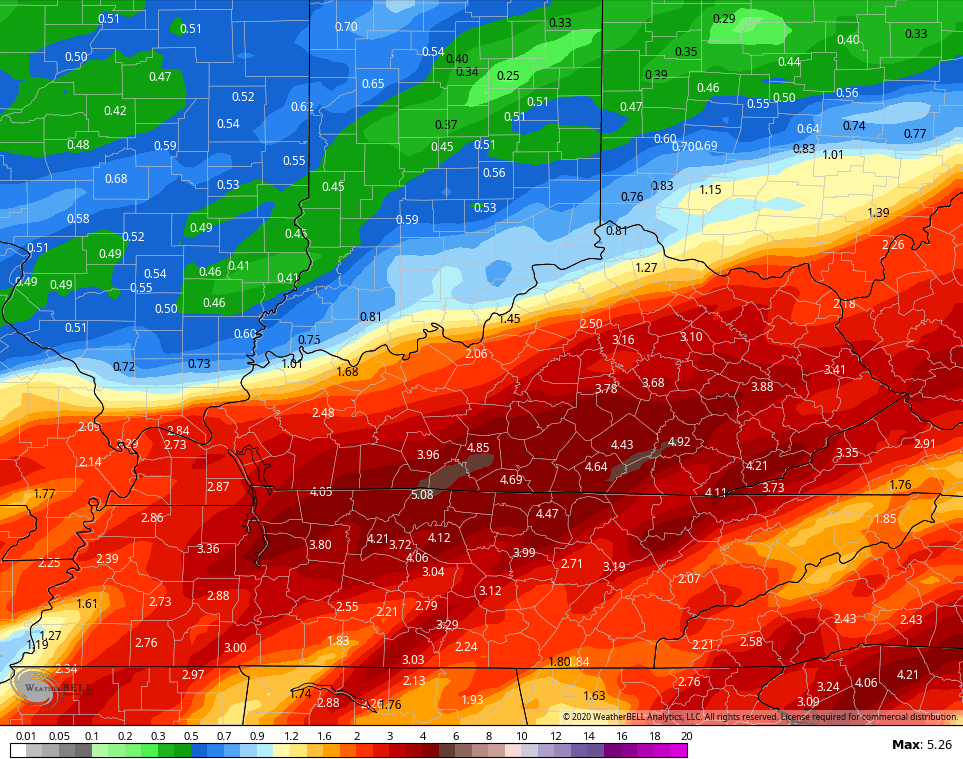 The ICON has some similar totals…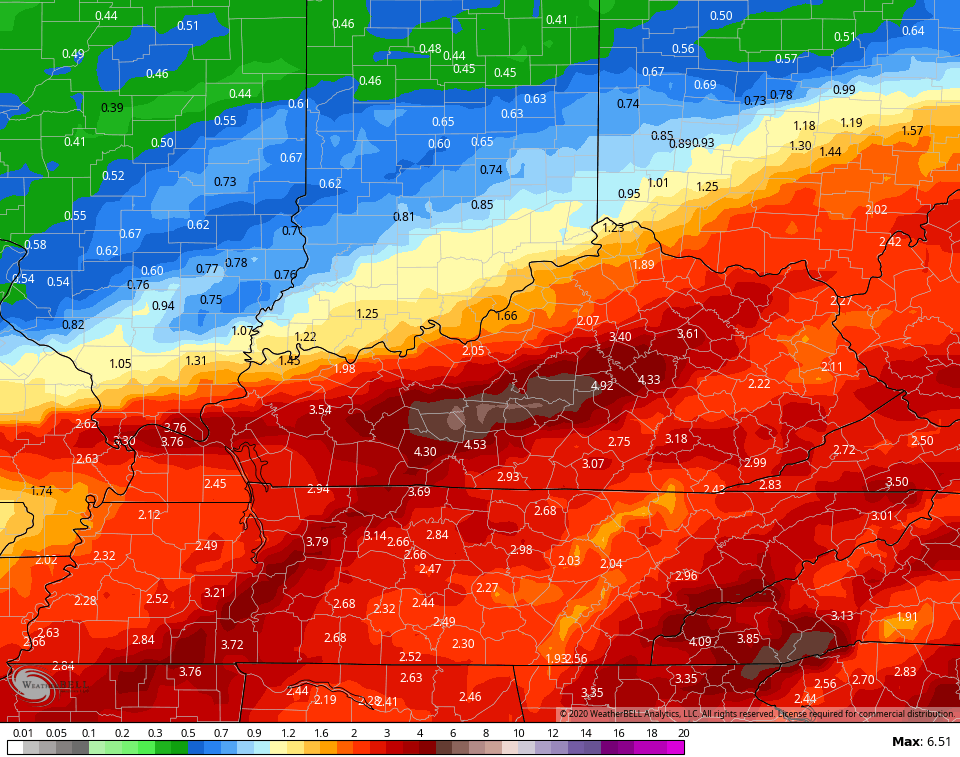 High water issues may become an issue later today and into Wednesday. If you live in a low-lying area, keep a close eye on water levels.
By later Thursday, temps crash and we will get in on rounds of light snow that takes us into Friday. The NAM shows this into Friday morning…
You can also see a touch of freezing rain trying to show up in the north on Wednesday.
Here's the light snow accumulation from the NAM…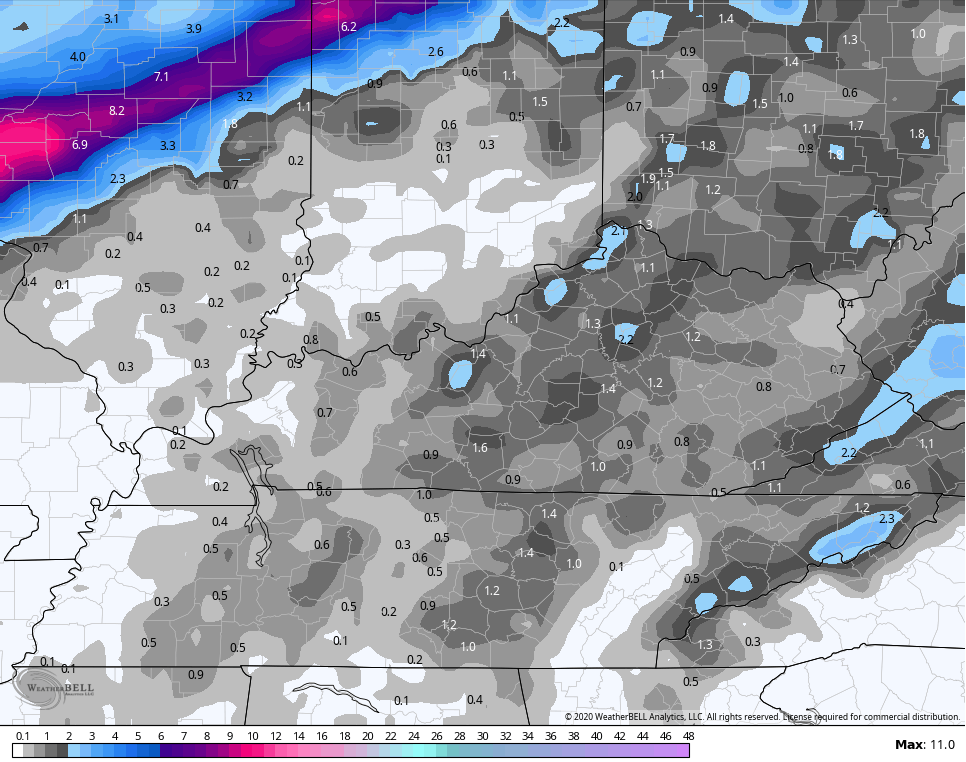 The next system then takes a southern track on Saturday and could bring a swath of snow into parts of the state. The European Model is pretty amped up in the east…
I will have updates later today. Until then, I have you all hooked up to track today's soaking…
Have a great one and take care.