Good Thursday, everyone. Flooding and flash flooding issues are likely to begin the day across areas of southeastern Kentucky, then our focus shifts to accumulating snow tonight and Friday. This is our best chance for a widespread snowfall since NOVEMBER.
Let's start with the flooding in the south and southeast. Rounds of heavy rain continue to target this region through the early afternoon. Some areas down here will finish with better than 4″ of rain. Each band of rain focuses a little farther east. Here are your heavy rain and flood trackers of the morning…
Drier air comes into play during the afternoon across central and western parts of the state as temps drop. With our front to the east, another wave of low pressure develops along this, bringing an increasing band of snow across the state. This develops in the west and intensifies as it moves east.
This will be a widespread light snowfall, but there's likely to be a decent swath of accumulations showing up across areas of central and eastern Kentucky. By decent, I mean a 1″-3″ snowfall with an outside possibility of locally higher amounts. With temps dropping into the 20s later tonight and Friday morning and that will lead to slick travel. With all the water from recent rains still around, the stage is set for some icy roads with some snow on top.
The models continue to vary on amounts and placement, but all have the best snow look of the winter season. Let's take a look:
The NAM continues to have a stripe of heavier snows across the eastern half of the state…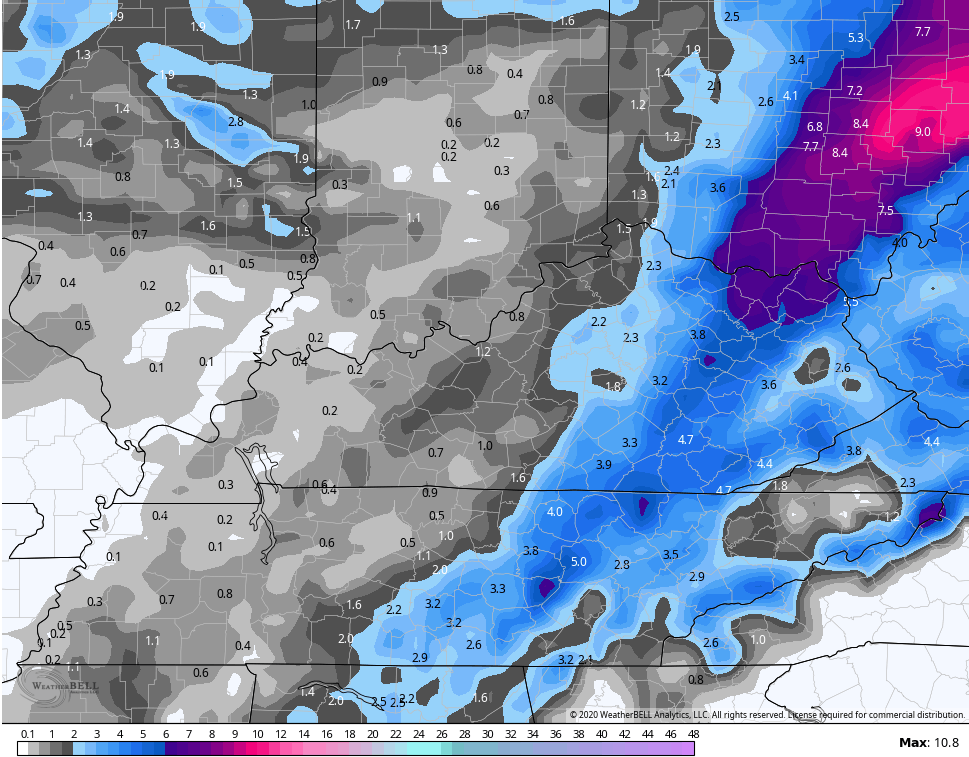 The Hi Res NAM is similar…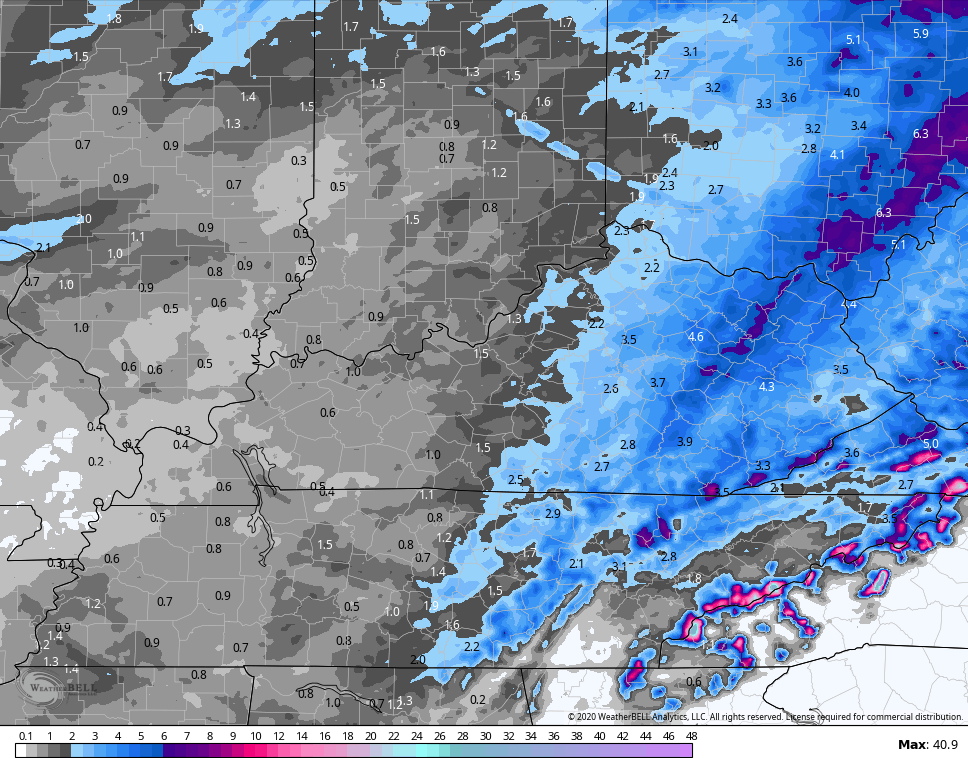 The Canadian Model is now taking on a similar look…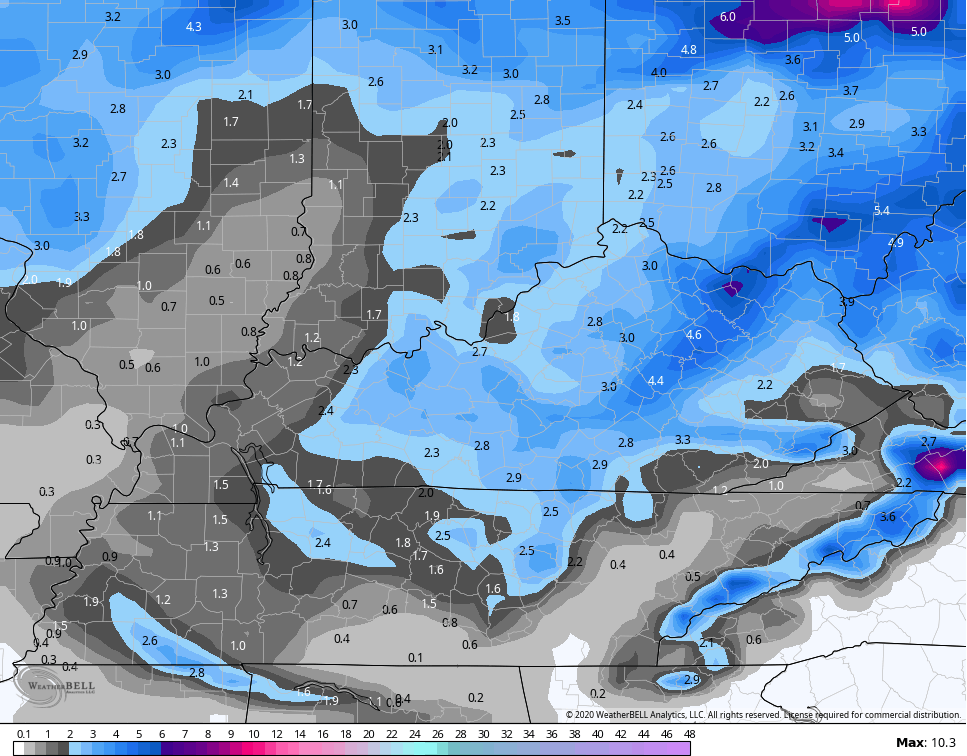 The GFS has increased totals from earlier runs, but is still lighter and more on the choppy side…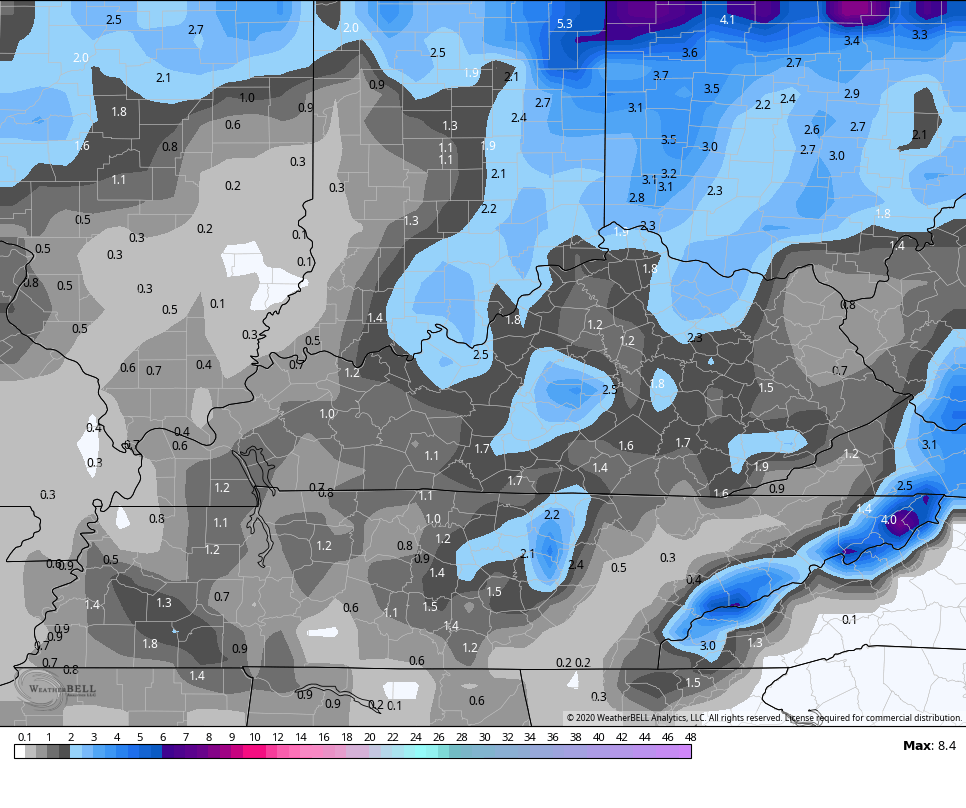 The EURO is more central and northern Kentucky oriented…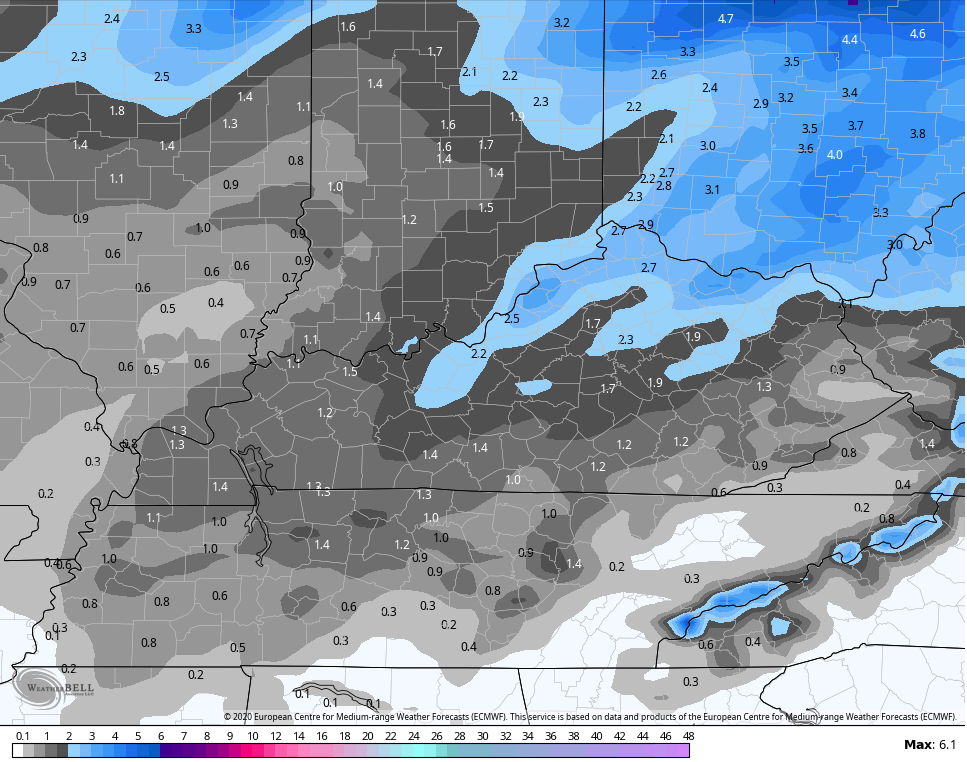 Flakes will fly through Friday evening, with the next system moving in on Saturday. That one should bring another light snowfall…
I will have updates later today, so check back. Have a good one and take care.