Good afternoon, everyone. Major flooding is ongoing across areas of southeastern Kentucky and this looks to continue for a while as the rivers rise. Later this evening through Friday, it's all about winter as snow develops across the entire region, bringing widespread accumulations.
Let's begin with the flooding. It's bad.. REALLY bad. Many roads are closed and several homes and businesses have water in them across the southeast. The flash flooding is transitioning to a general flood with the Cumberland River likely reaching major flood levels over the next few days.
Here are your flood tracking tools…
Cold air continues to push east across the area as another area of low pressure develops along the front. This will cause rain and snow to break out across the west late this afternoon and early evening. By late evening, snow is taking over across western and central Kentucky and will intensify as it moves east into early Friday.
Accumulations are likely for many, with the greatest impact across central and eastern Kentucky. Here's an update to my first call I had on WKYT last night…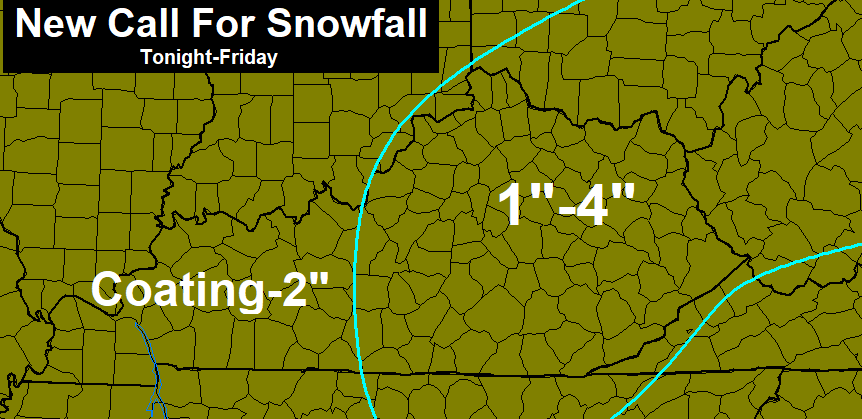 I'm worried about this becoming an overachiever, so those numbers may have to be adjusted up in some areas. I will have a brand New Call For Snowfall on WKYT starting at 4pm.
The GFS is much more widespread with the snow and matches my map from above…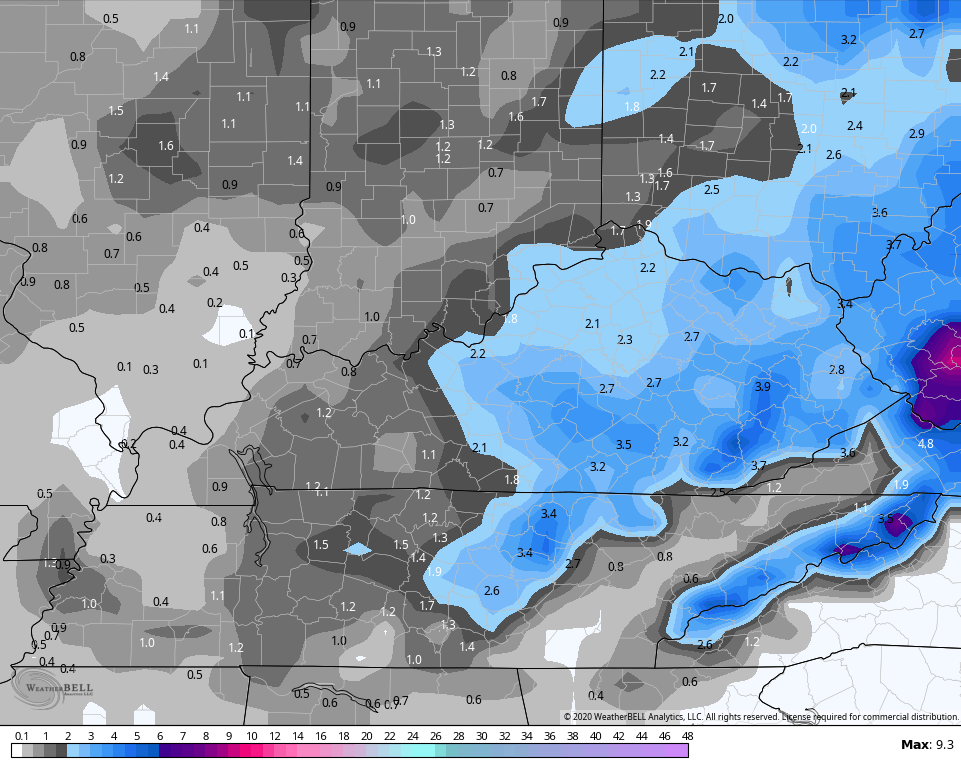 The Canadian is doing what the NAM has done a couple of times in recent days and blows this into a big event…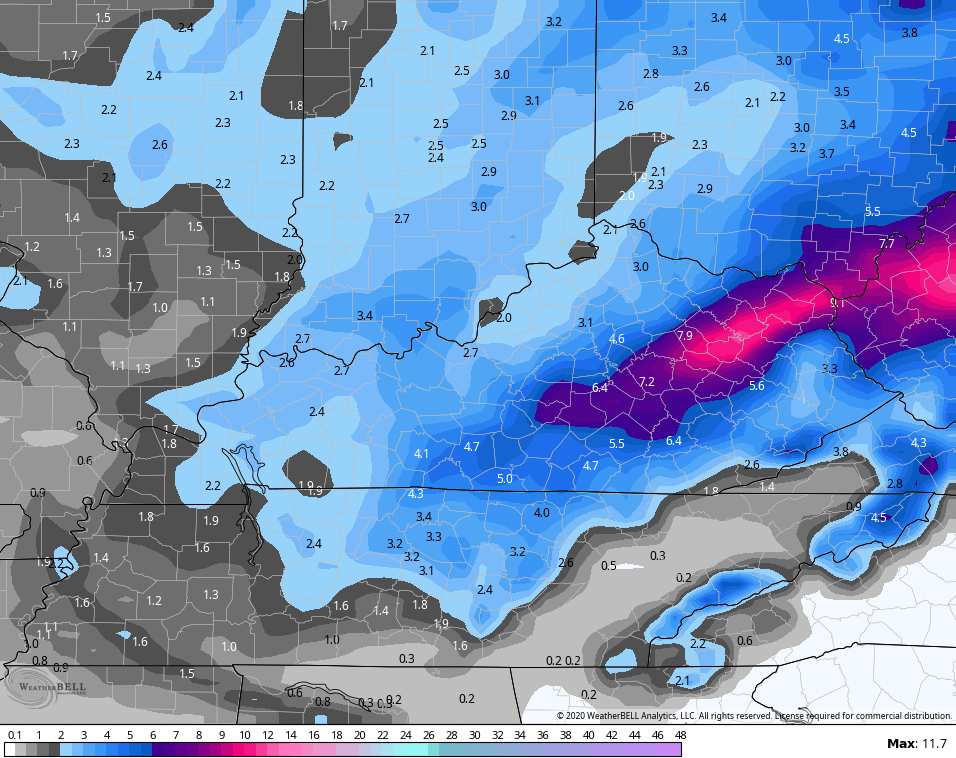 The NAM is pretty neurotic and it shows with the latest run…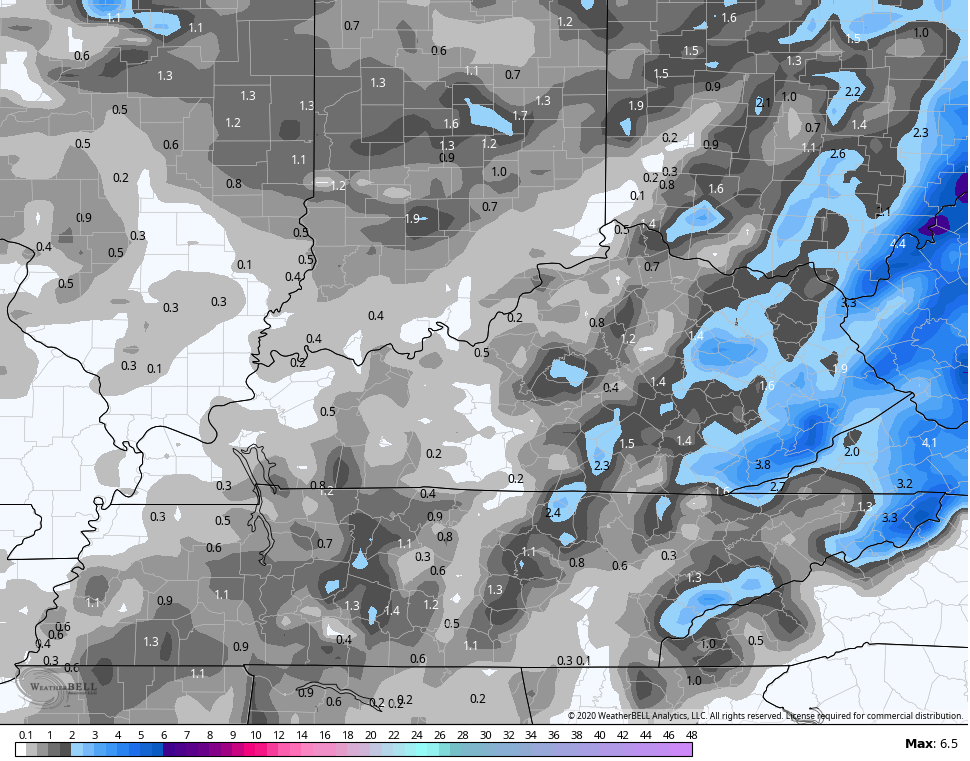 Hi Res NAM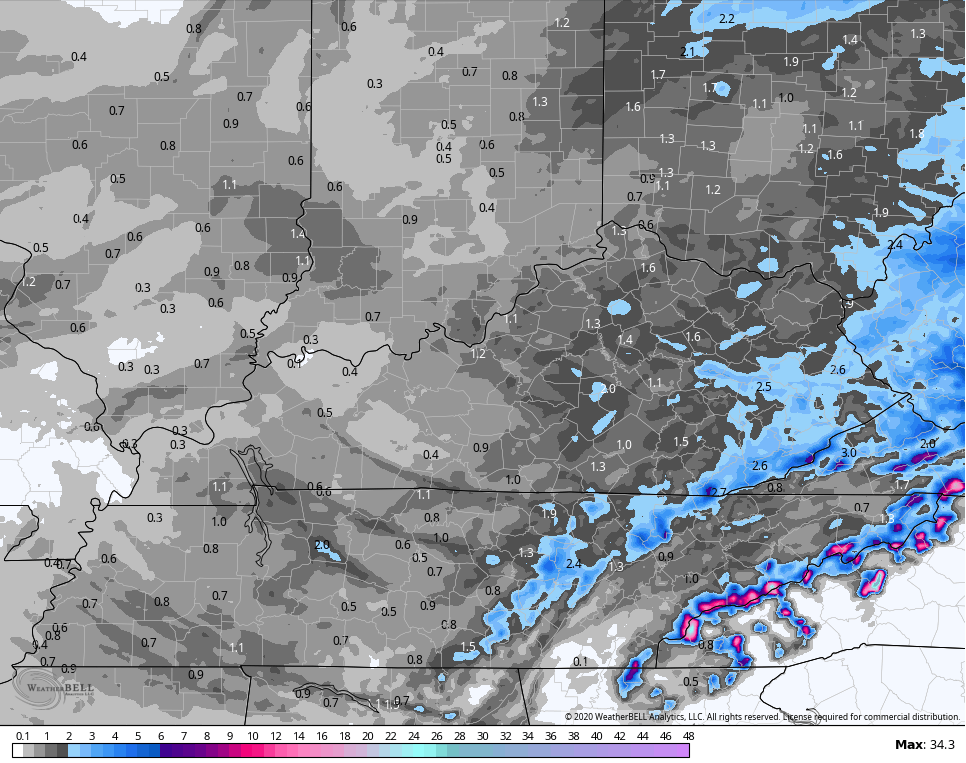 Regardless of how much snow falls, this will be a high impact travel event early Friday. With so much water out there from recent rains and temps hitting the 20s, we are going to ice things up pretty good as the snow falls.
Winter Weather Advisories should already be out, but you know how it goes around here…
Again, I will have the latest on WKYT-TV starting at 4pm and will likely have snowfall updates through the early evening shows. I'll be back on KWC this evening.
Have a good one and take care.