Good evening, folks. We continue to track devastating flooding across southeastern Kentucky as our focus shifts quickly toward our snow event. This will cause travel issues late tonight into early Friday and may be an overachiever in some areas.
Flooding continues in many areas of southeastern Kentucky. Here's a look at the current warnings…
The Cumberland River is headed into Major Flood Stage tonight into Friday…
The snow develops this evening across western Kentucky and expands as it moves east. With temps dropping into the upper 20s and low 30s, accumulating snow is likely. A Winter Weather Advisory is out for just about the entire state…
My thoughts on the snowfall remain the same…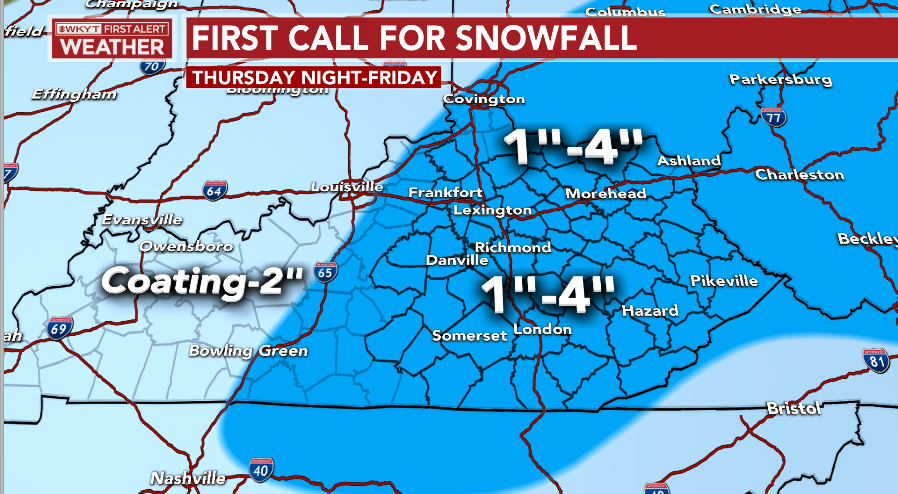 Can we get some areas to hit the high end of that or exceed it? That's possible and something we will have to watch.
The late afternoon model runs look like this…
GFS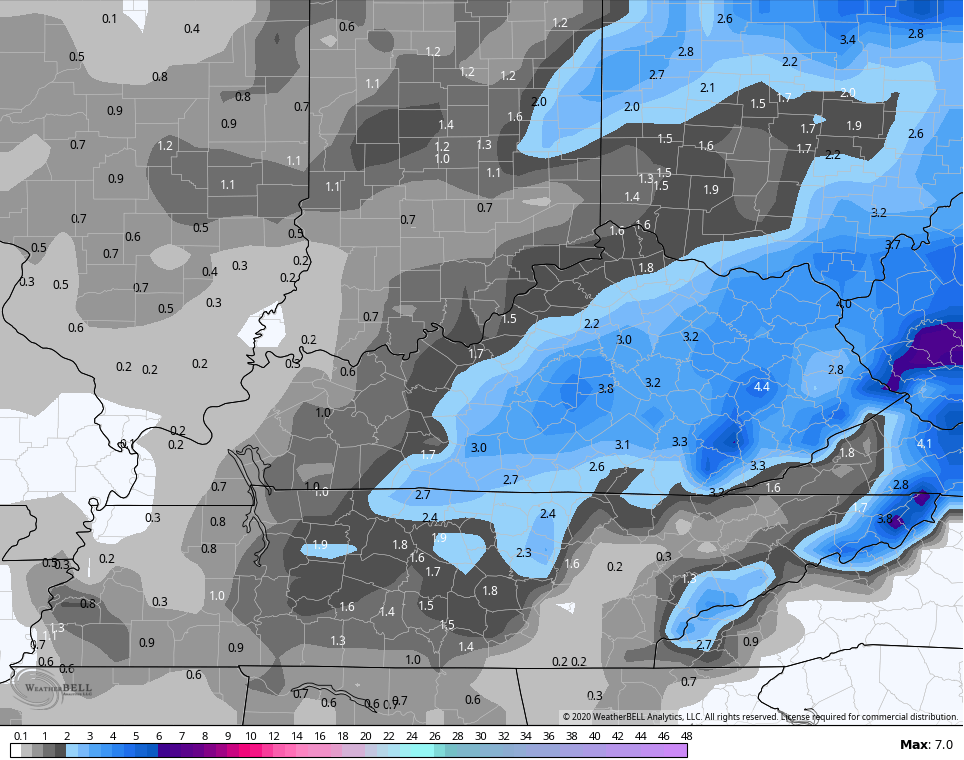 EURO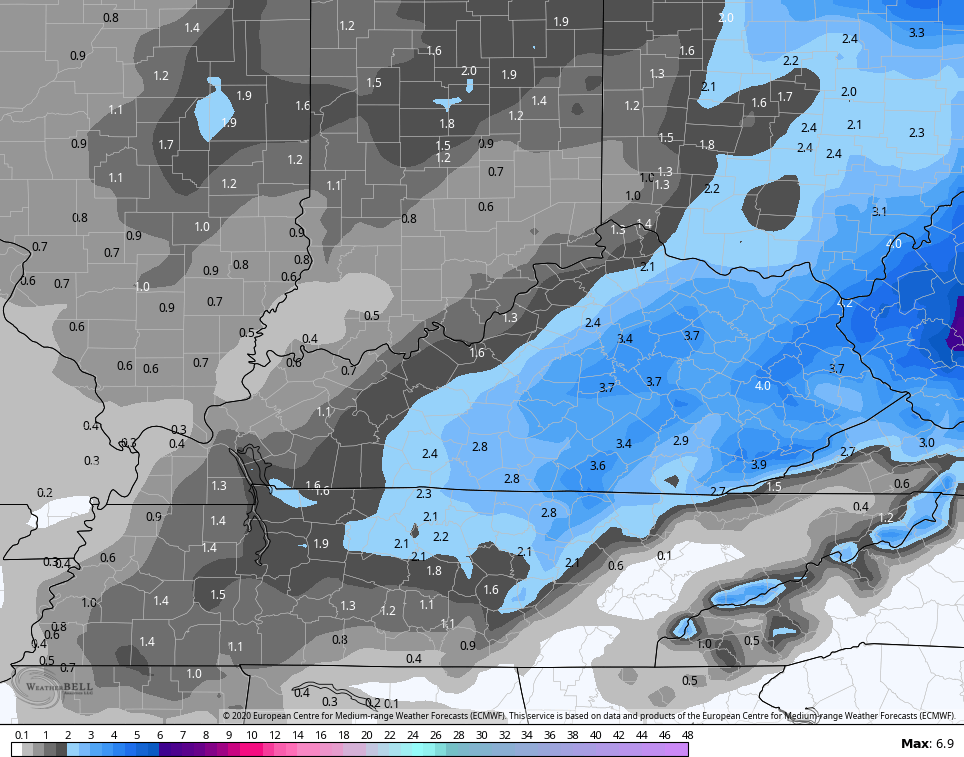 Short Range Canadian
NAM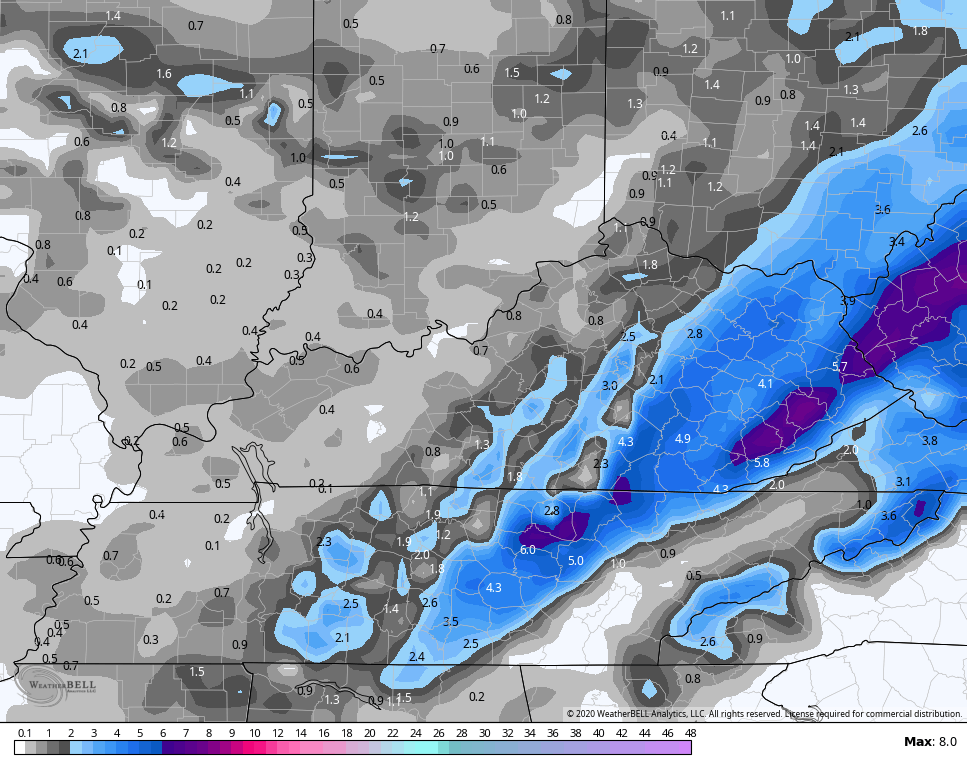 I have you all set to do some snow tracking…
Paducah
Fort Campbell
Bowling Green
E-town
Louisville
Lexington

Covington area
Florence
Georgetown

Frankfort
Morehead

Winchester

Maysville
Mt. Vernon
Corbin
Mountain Parkway near Slade
I will have the very latest on WKYT tonight at 11pm and then again late tonight on KWC. Make it a good one and take care.