Good evening, everyone. Snow showers and slowly winding down this evening, but another light snow maker is rolling in here overnight into Saturday. This is a smaller system that can throw down additional light accumulations.
Evening snow showers will cover a few roads, especially in eastern Kentucky. Keep that in mind if you're out traveling.
As the next system moves in, a Winter Weather Advisory is now out for areas of northern Kentucky into the Louisville metro…
That seems a little specific given the nature of this system, but may need to be expanded a bit farther east. Up to an inch or so of snow is possible for some, especially along and north of Interstate 64…
Hi Res NAM…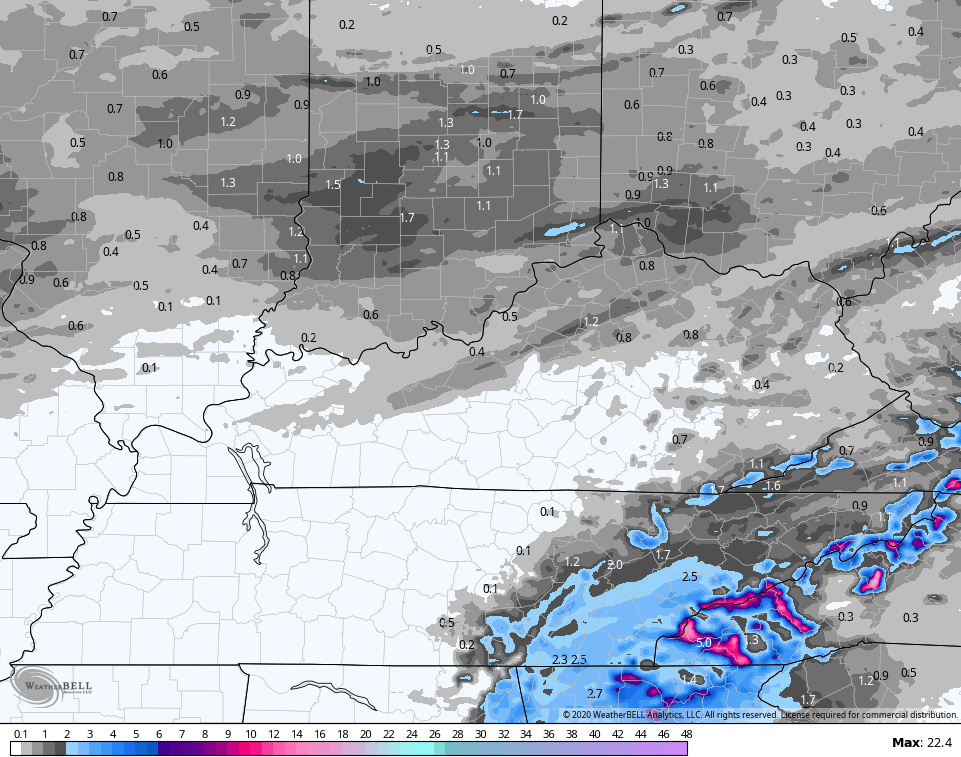 GFS
This has a potent little spin with it, so I'm wondering if there will be a little more of a line of snow working in. If that's the case, then a quick hitting squall line looking setup takes place.
Sunday will clear out early on, but the next front drops in by Sunday night and Monday. With milder air ahead of this, rain is likely during this time.
That front does allow colder air to take control for next week, but this isn't anything REALLY cold. It's more seasonal than anything, but it could set the stage for a southern storm system with additional winter weather later in the week…
I leave you with your tracking toys for the evening…
Lexington

Georgetown

Frankfort
Morehead

Winchester

Maysville
Mt. Vernon
London
Corbin
Mountain Parkway near Slade
Pikeville
Have a great evening and take care.