Good Saturday, everyone. We have another round of light snow rolling across the state today, bringing some minor accumulations. As we look ahead to next week, we find this active pattern persisting with more rain AND snow chances showing up.
Let's begin with the light snow of today. Accumulations range from a coating up to 1″ of snow for a few areas. There's an outside chance for a locally higher amount, but this isn't anything like what we had Thursday night.
Here's the Winter Weather Advisory to start the day…
I will have your tracking toys in a bit.
Sunday looks much better as temps warm to near 50 in the south and 40s elsewhere. Clouds will increase with showers moving in late in the afternoon and evening. That sets the stage for some wet weather for Monday…
The potential for heavy rainfall is there and the heaviest may fall in the area we do not want to see it in… the southeast…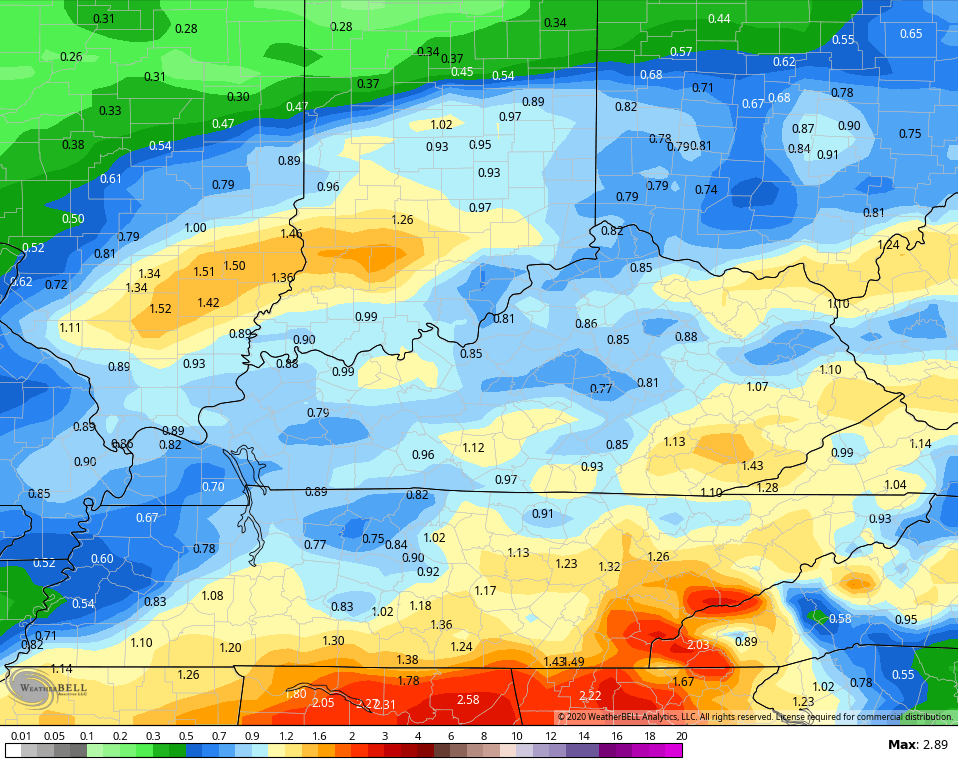 That same front sets up just to our south and may allow additional waves of low pressure along it. This could lead to more heavy rain and some winter weather…
Total rainfall numbers through next Friday are concerning…
Canadian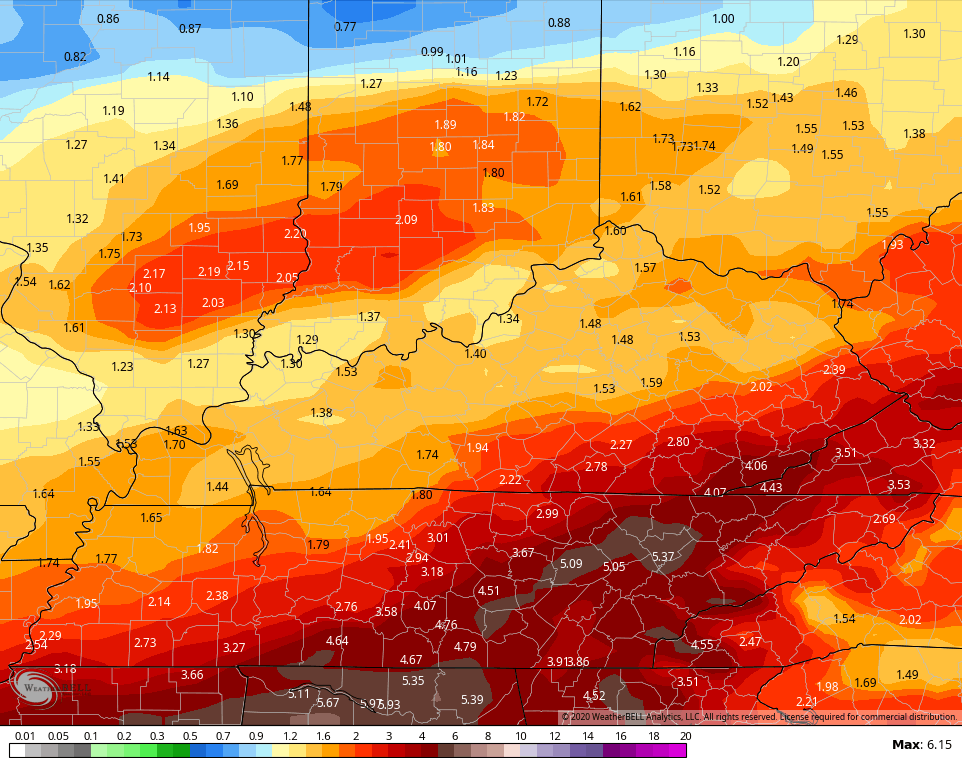 Euro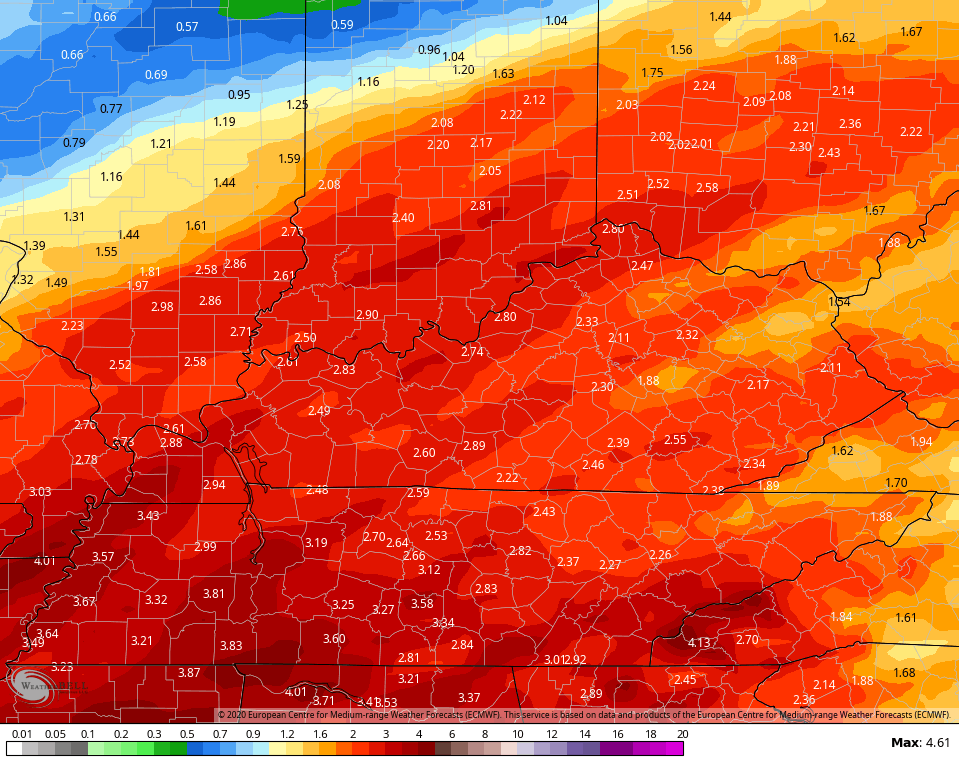 Ugh!
I will have updates later today. Until then, here are your early Saturday light snow trackers…
Louisville
Lexington

Covington area
Florence
Georgetown

Frankfort
E-town
Morehead

Winchester

Maysville
Mt. Vernon
London
Corbin
Mountain Parkway near Slade
Pikeville
Make it a good one and take care.