Good afternoon, everyone. We continue to track some light snow showers across the region, but our focus is about to turn back toward a lot of rain. The next week and change is likely to bring renewed high water issues to the bluegrass state.
Let's start with the snow showers of the evening. This action is likely to be more prominent across the northern half of the state. Some hit and run accumulations will be possible and I can't rule out a bit of sleet…
The next system moving in for late Sunday will slowly work to the south and east through Monday and Monday night. This is bad news across southeastern Kentucky because another 1″-2″ of rain will be possible.
Here are the model forecasts for this:
NAM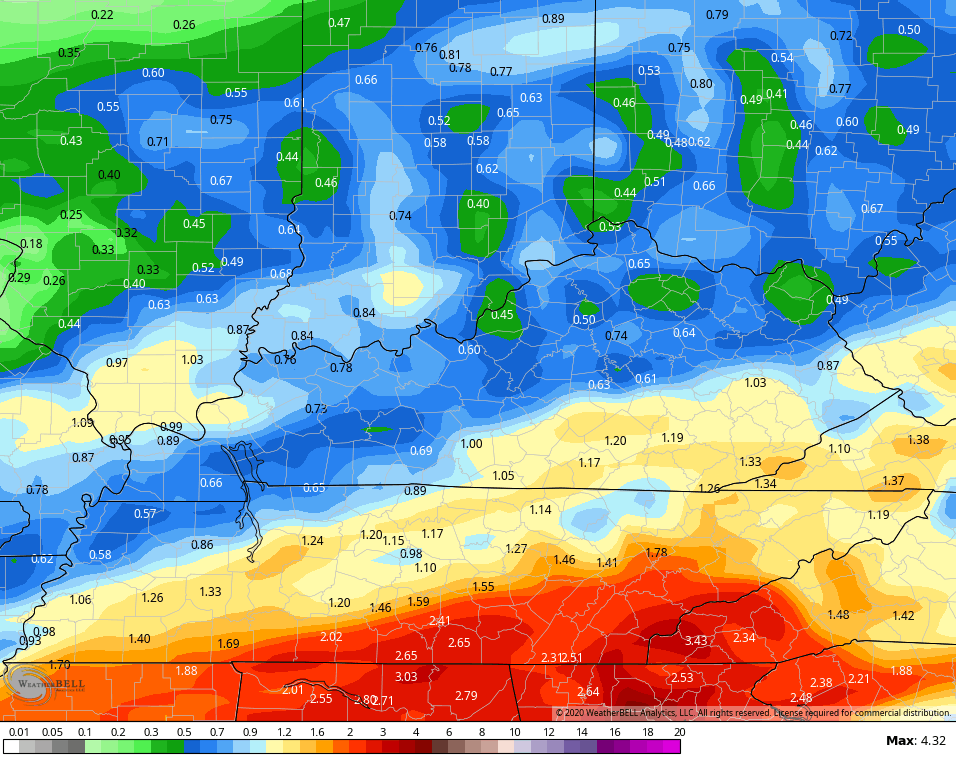 CANADIAN
EURO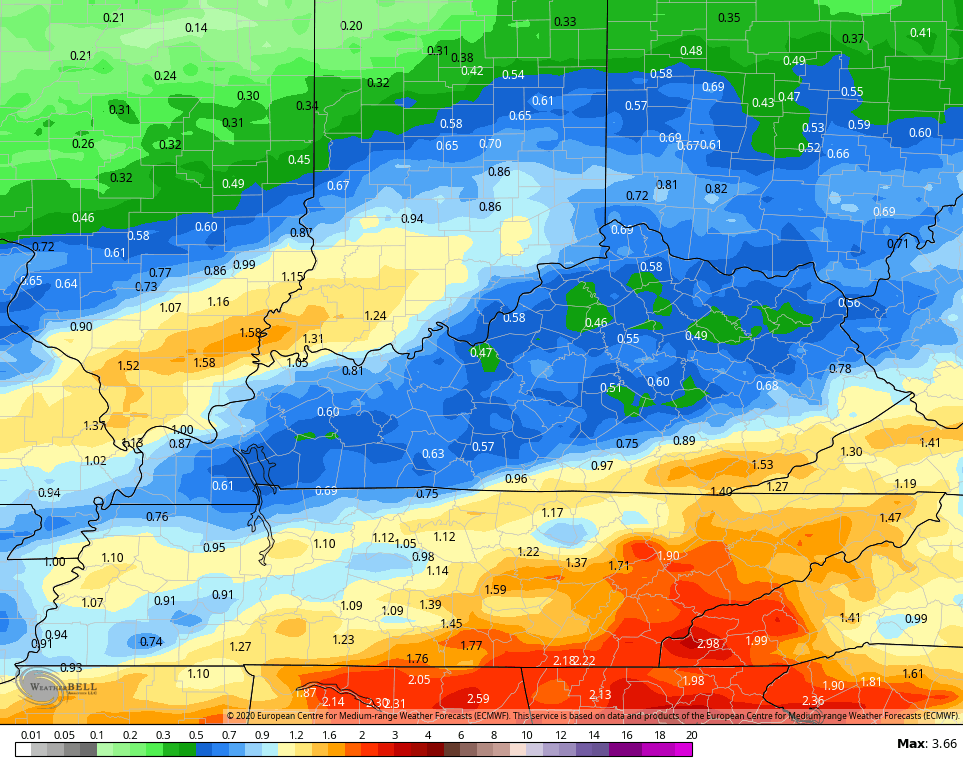 That front stalls to our south through next week and allows several lows to develop along it. Watch for the models to get more aggressive with this scenario in the coming days.
There's still the chance to end some of that as snow by Thursday and Friday, but only the Canadian is really excited about this…
After all that goes through, another storm system likely heads our way late next weekend into early the following week.
The 10 day rainfall forecast from the EURO is concerning…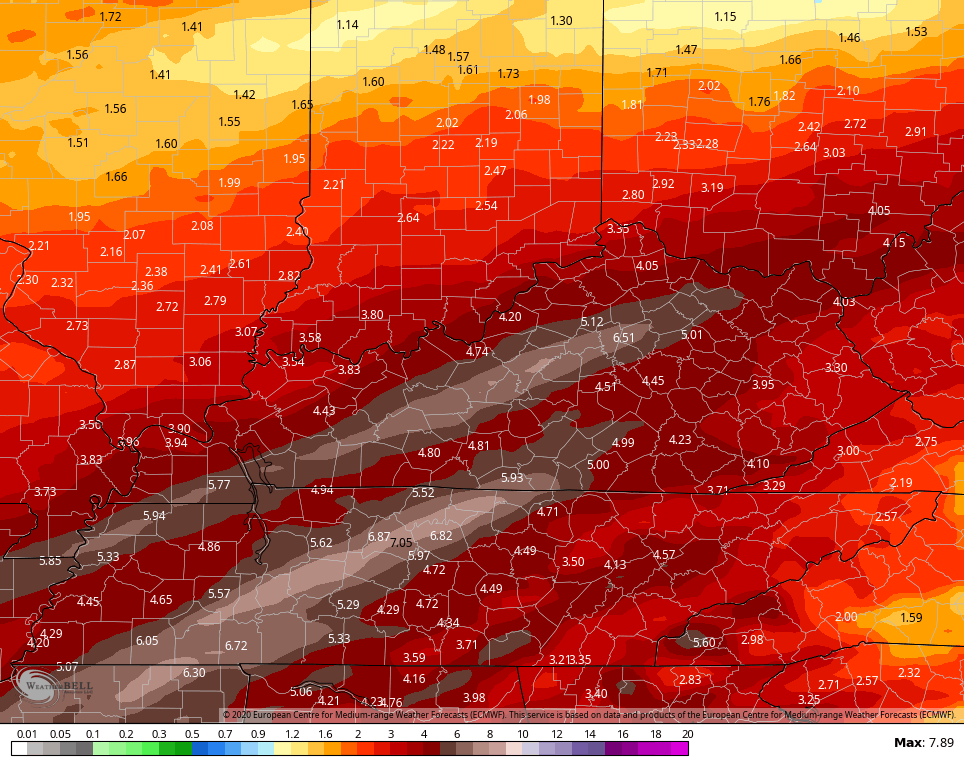 Enjoy your evening and take care.