Good Sunday, everyone. After a few days of winter weather broke up the heavy rain pattern, it's ready to return for the week ahead. Several inches of rain are likely this week and we should see, unfortunately, more flooding problems. This is a very ugly setup for much of the region.
As you know, areas of southeastern Kentucky have been devastated by flooding in rent days.The Cumberland River almost broke the record for highest levels in Pineville and Williamsburg, and hit the top 10 for Barbourville.
Flood Warnings are still out for the Cumberland and a few other rivers…
The first round of rain moves in tonight and Monday, so I suspect Flood Watches go up today…
The NAM rainfall map goes through 7am Wednesday and is ugly…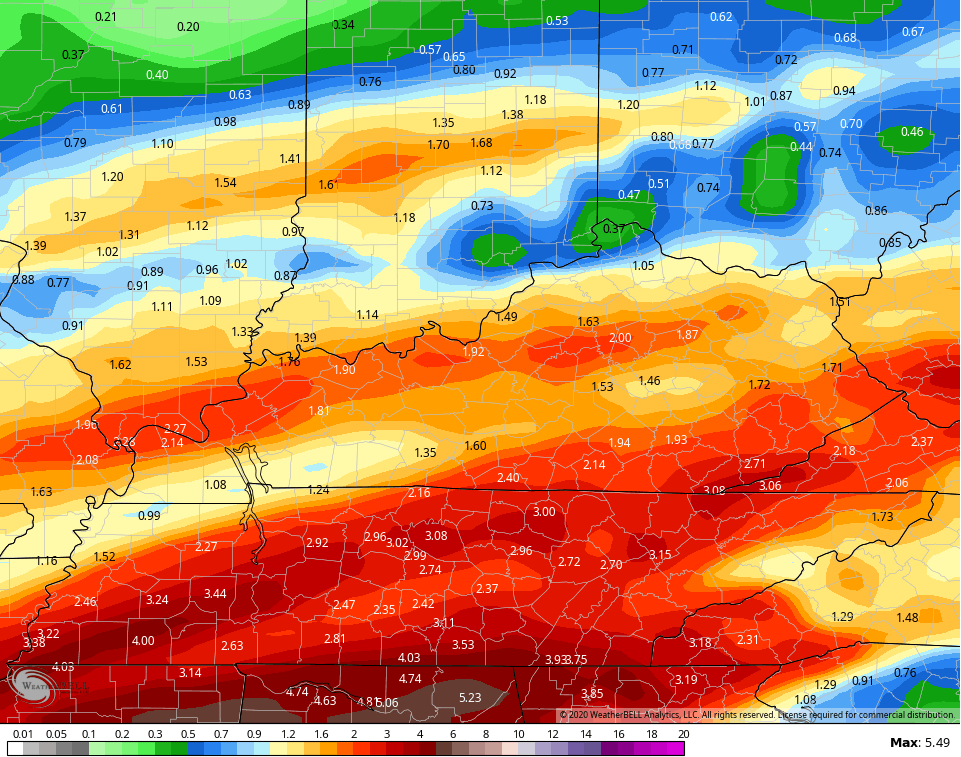 Waves of low pressure work through the region for the rest of the week, bringing more heavy rains… 
The GFS rainfall map through Thursday night is scary…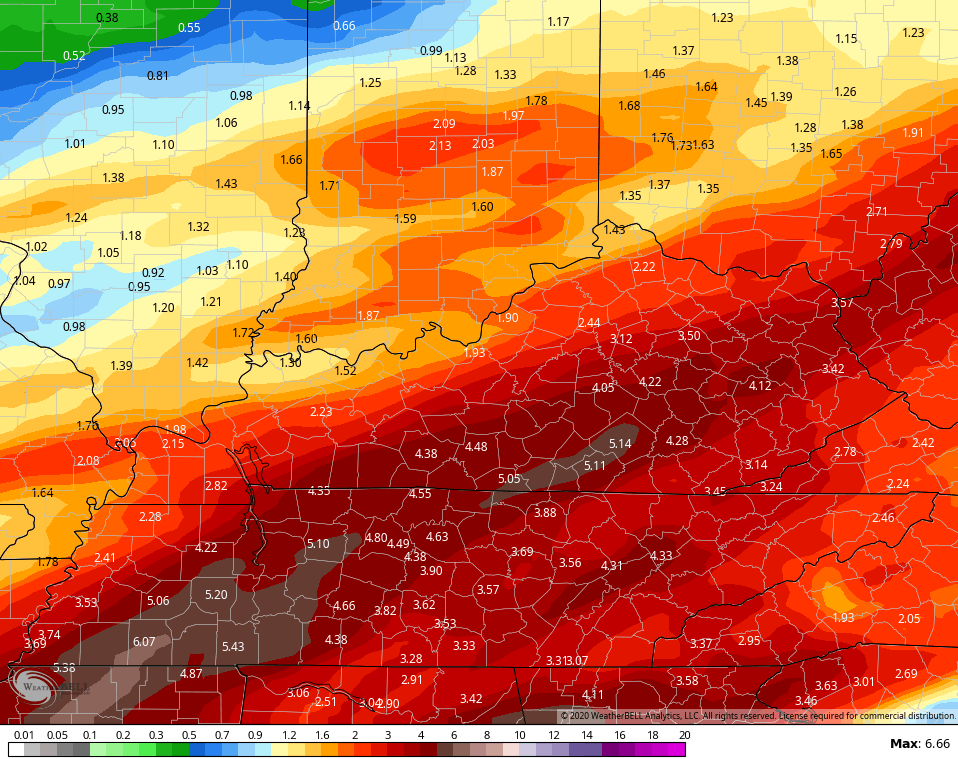 The Canadian is similar, but has more of a wintry end to it all…
Here are the rain numbers from the Canadian…
The EURO isn't quite as hefty as the other two models, but still shows some big time rains…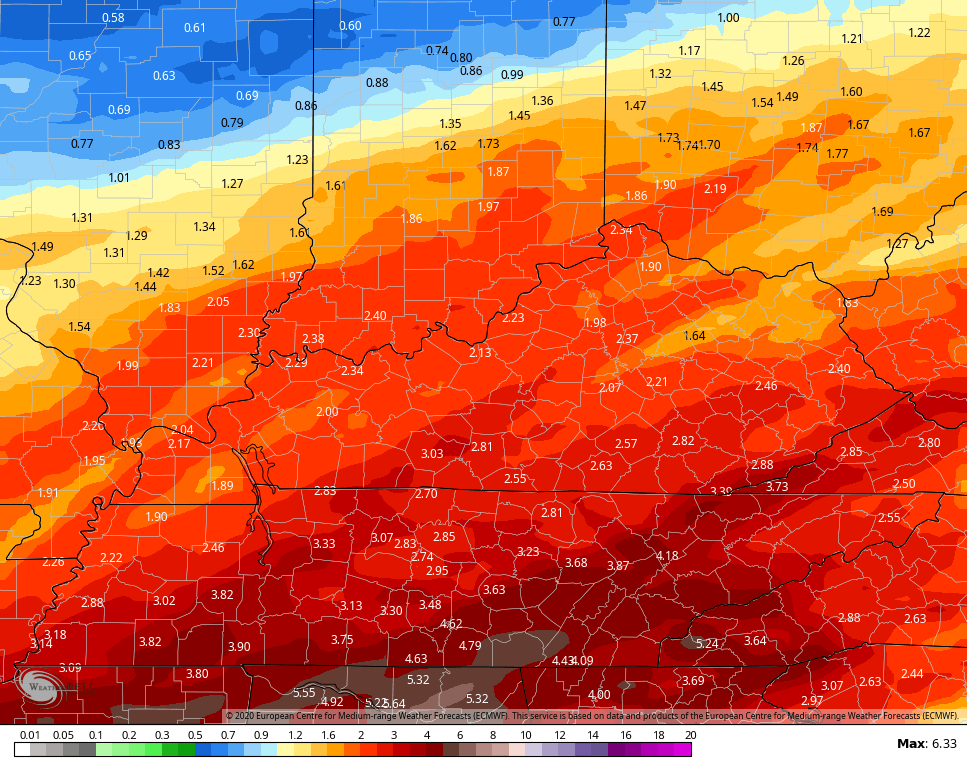 I will have updates later today. Until then, here are your radars to get things started…
Have a great Sunday and take care.