Good afternoon, everyone. A little bonus shot of winter weather is moving across far northern Kentucky, but it's all about the rain train rolling back in. Waves of rain and some thunderstorms will be with us for the week ahead, bringing another big increase in the flood threat.
The first round of rain arrives tonight and into Monday as a front slides in from the northwest. That front slows down across Tennessee and keeps rain going across the southeast into early Tuesday. High water issues can easily develop.
A more powerful setup will move in for Wednesday and early Thursday as a strong low pressure works over us or to our west. Torrential rains and even the potential for strong to severe storms will be noted along this system.
Between now and Thursday, several inches of rain may fall across parts of Kentucky. Here's a look at those most at risk…
The GFS did best with our last rain setup, so it gets my nod this go around. Here are the totals through Thursday…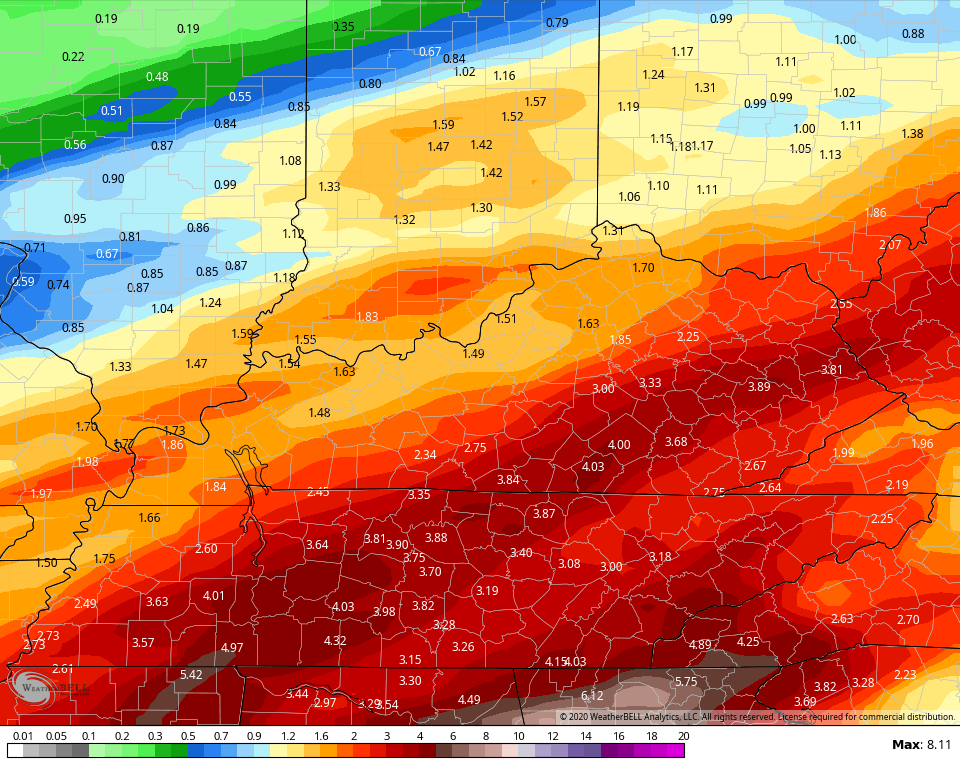 The Canadian did pretty good, too. Here's the rain map from the latest run…
After a colder shot for the end of the week into the start of the weekend, another system may move in with more rain by late weekend or early the following week.
If we expand the GFS rain forecast out to 10 days, this is what it looks like…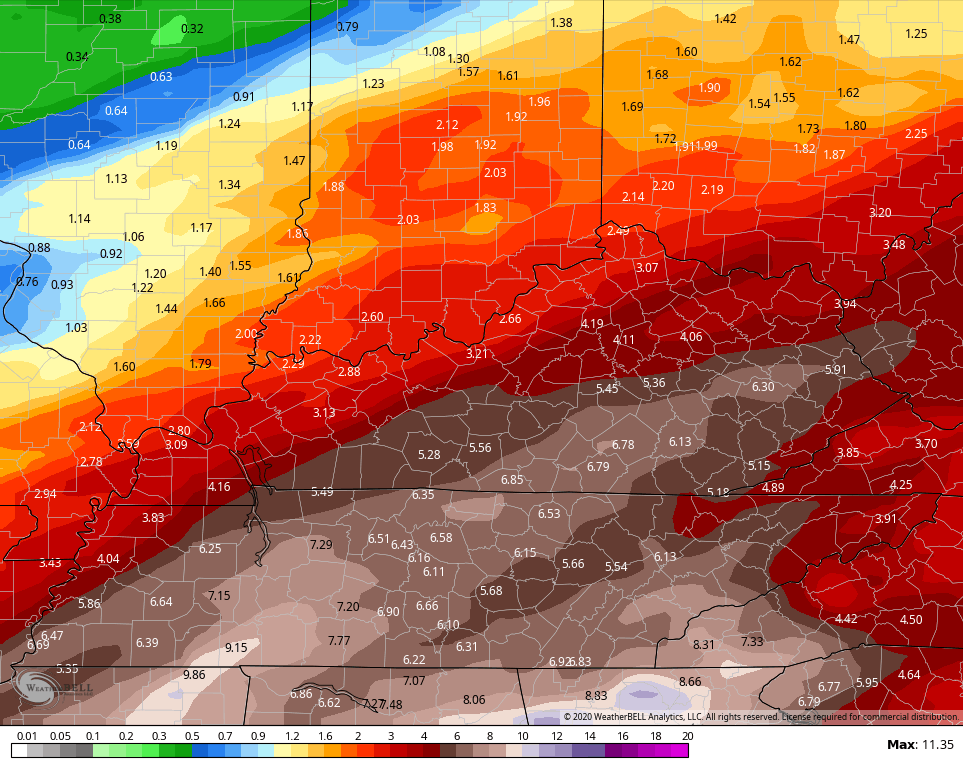 Shew, this could get ugly, again.
I mentioned the potential for severe storms and the SPC has areas of the state in the severe weather risk for this Wednesday…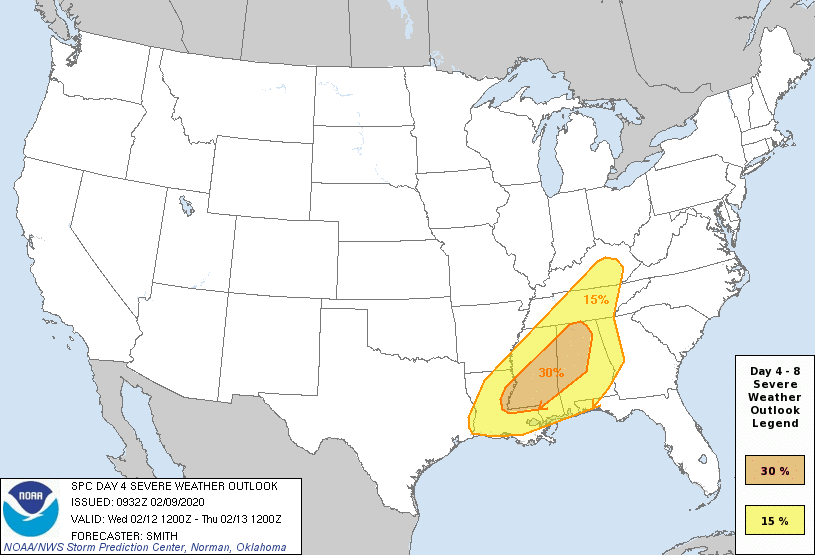 I would expect Flood Watches to be issued soon…
Here are your radars to track the increase in rain from the northwest…
Have a great Sunday evening and take care.