Good Monday, everyone. Rounds of heavy rain are back in the bluegrass state, bringing an increased threat for more flooding problems. This includes flash flooding and general flooding issues, especially across the already battered areas of southeastern Kentucky.
In addition to the heavy rain threat, don't sleep on today's winds. Gusts of 40mph or higher will be possible. With a soggy ground, a few trees may be uprooted.
My overall thoughts on the flooding haven't changed. Here's the area most at risk…
A general 2″-4″ of rain is likely across much of the region this week, with locally higher amounts across the southeast. This will come at us in waves with the first round of heavy rain today through early Tuesday.
Hopefully, Flood Watches come today on a broad scale…
If we just look at the rain numbers through Tomorrow, we find some hefty totals across the southeast…
NAM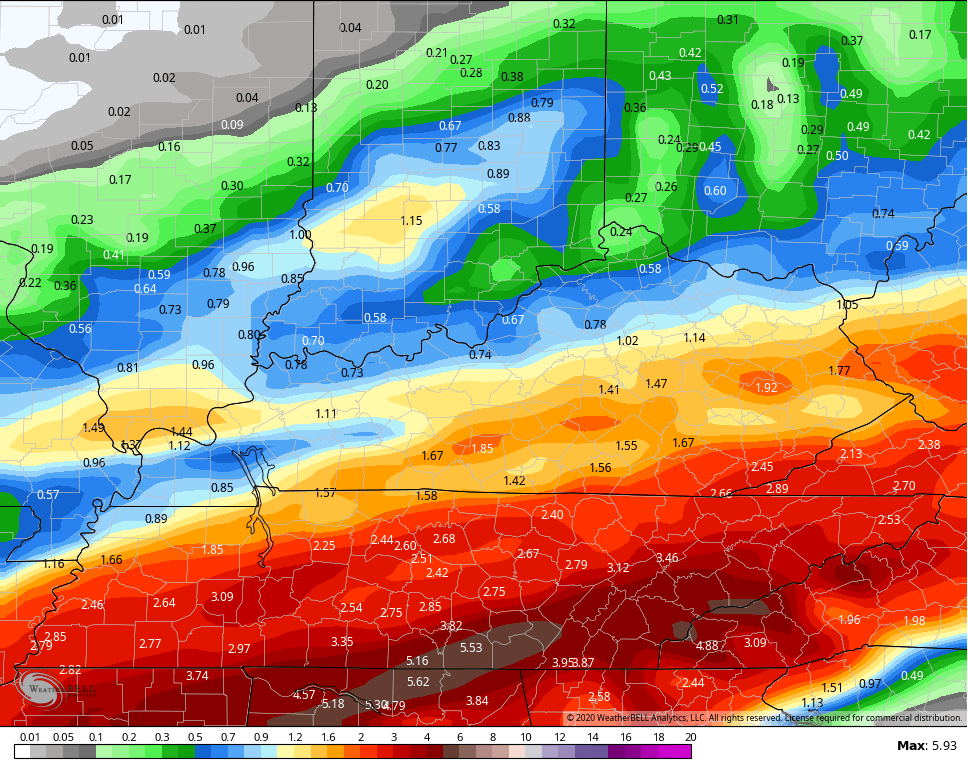 Hi Res NAM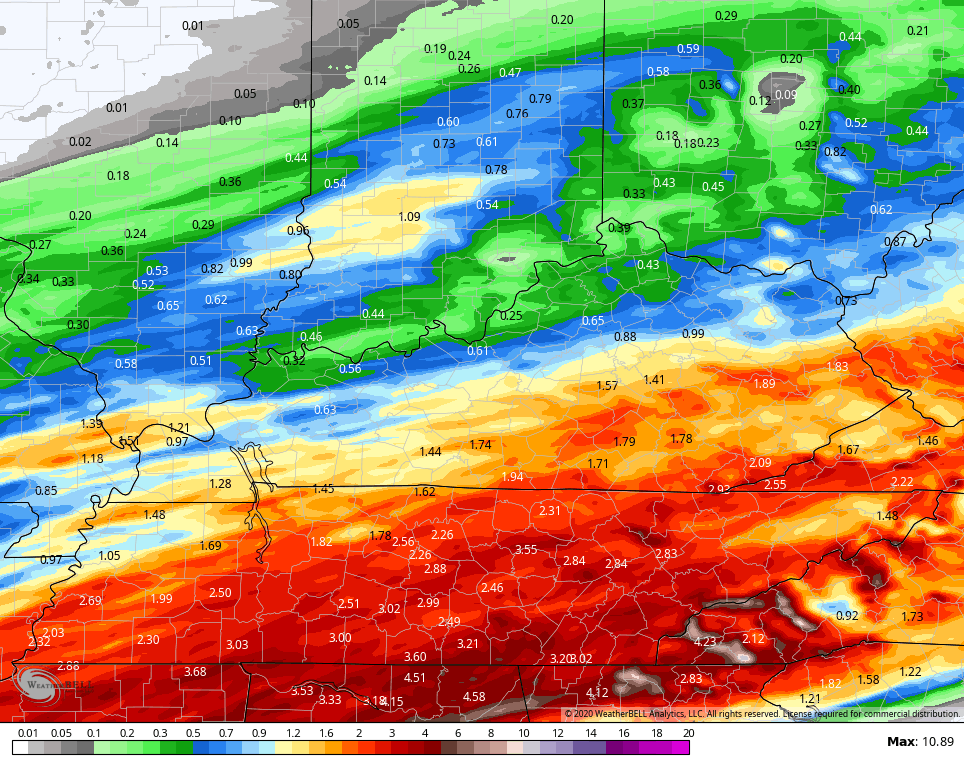 If we expand the NAM through Wednesday night, those numbers grow even more as the next round of heavy rain and thunderstorms move through…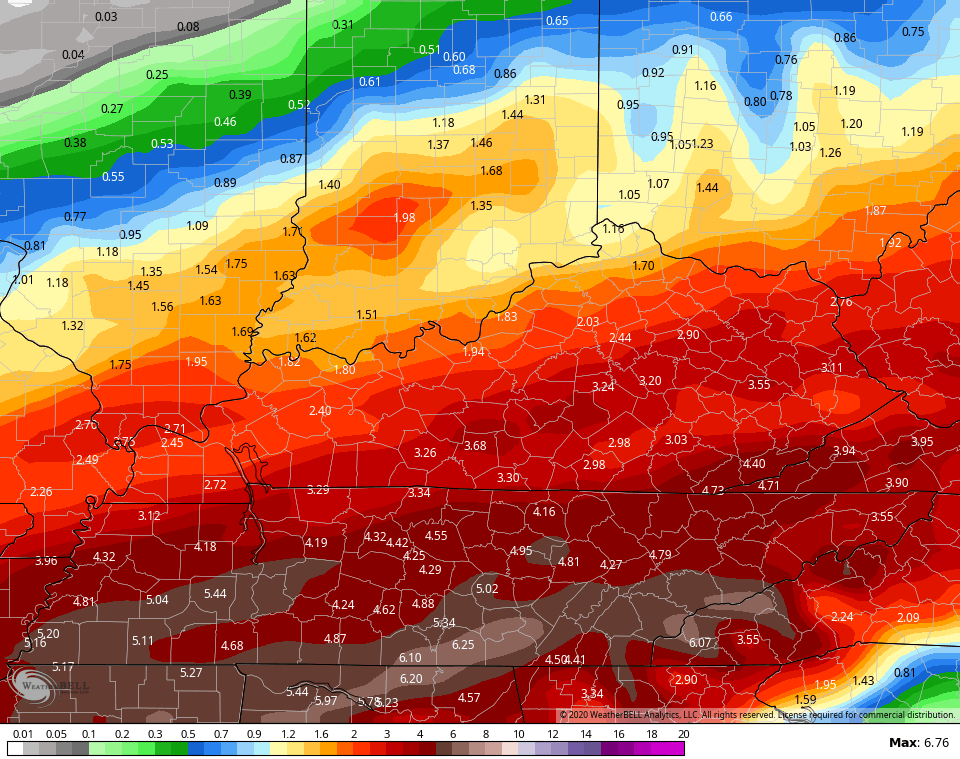 Here are the totals through Thursday from the Canadian…
The EURO…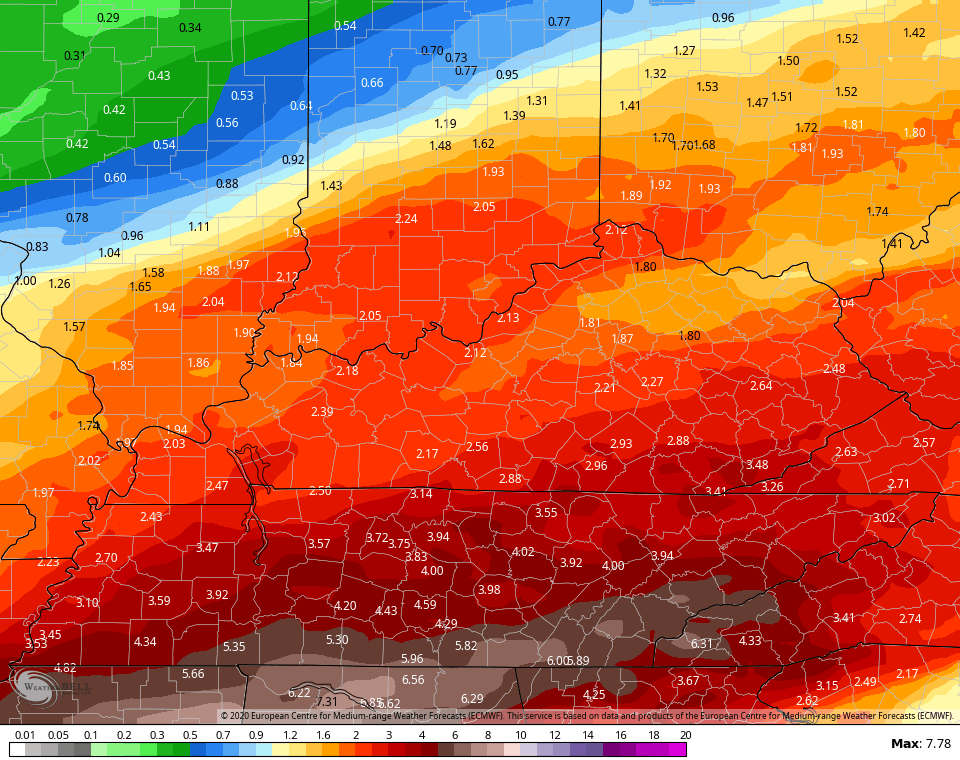 The GFS is a little lower…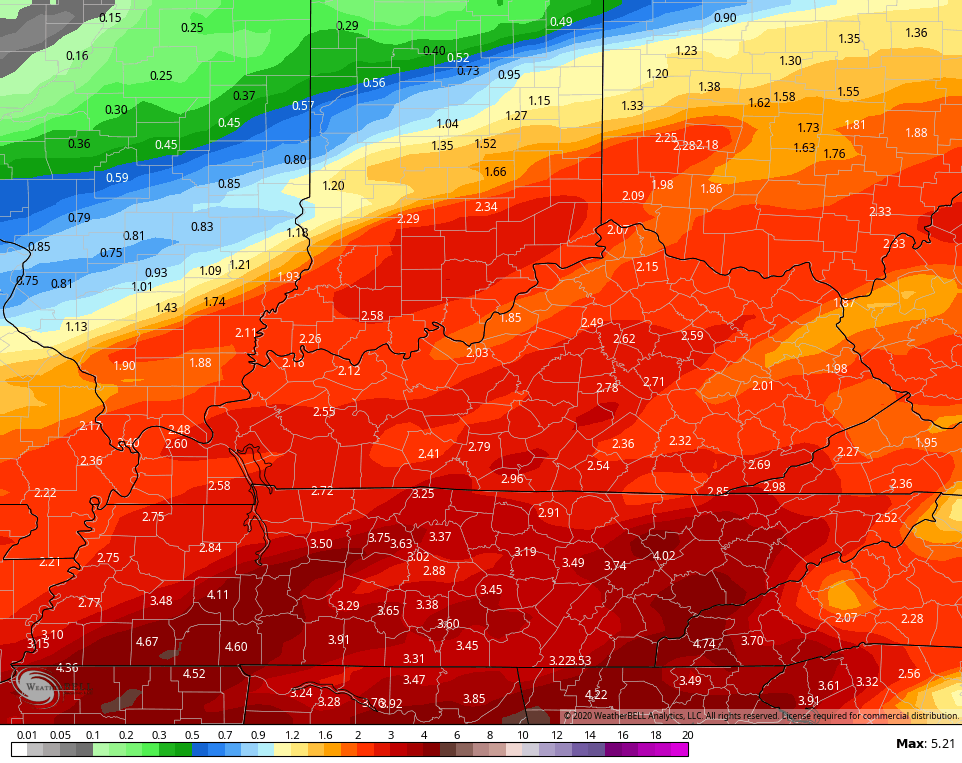 As colder air sweeps in on Thursday, there's the chance for some winter weather to show up, especially in the north. After a dry Friday and Saturday, things look to turn wet again by Sunday and Monday. That's when we go back into a pretty ugly setup. The GFS rain amounts through next week…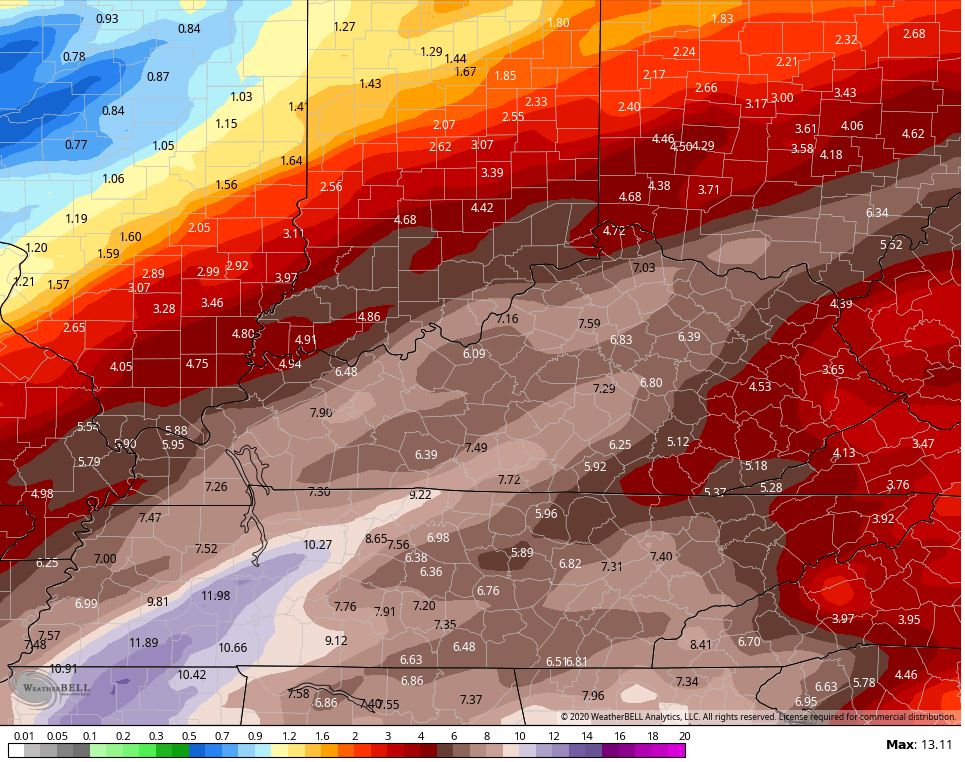 As that second system moves through late Wednesday, there's even the potential for strong to severe storms across the south. Here's the latest outlook from the Storm Prediction Center:
I will have your usual updates later today. I leave you with your tracking tools for the day…
Make it a great Monday and take care.