Good Wednesday, everyone. It's a better looking day across Kentucky, but it turns stormy again as we head into Thursday. This is when we see the potential for a few strong to severe storms going up. Our hyper-active spring pattern is just getting started. Ugh.
Today's weather is better than yesterday, but still isn't perfect. We will see mostly cloudy skies with some sun from time to time. There's still a risk for a shower or storm to go up…
Temps will range from the upper 50s to middle 60s.
A strong southwest wind kicks on on Thursday as another cold front works our way from the west. Temps will spike ahead of this front, adding a little juice to the atmosphere and giving us the potential for strong storms. The Storm Prediction Center has much of the state in a low-end risk for severe weather through Thursday night…
Damaging winds and large hail are the main players to watch for, but a tornado or two will also be possible. The prime time for the severe threat comes during the late afternoon to evening hours.
After a break in the action for Friday, another round of rain and some thunder rumbles in for Saturday. From there, rounds of showers and storms appear common through next week. This much wetter than normal pattern has been well telegraphed for a while now. The Ensembles continue to be crazy consistent in showing the core of the heaviest rains around here and points southwest…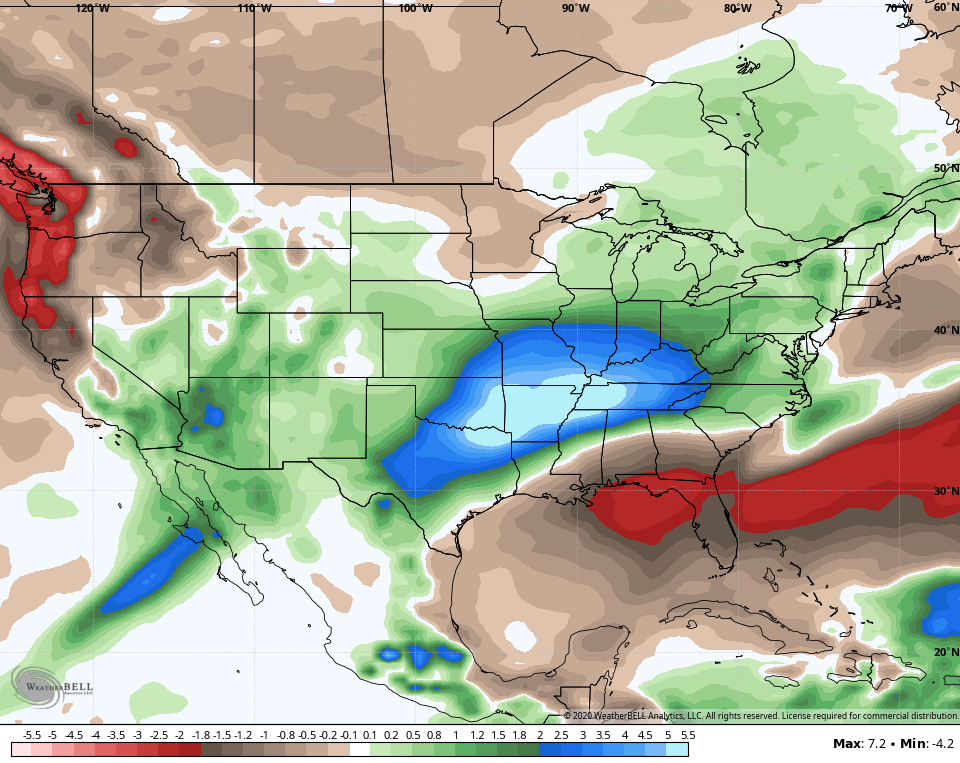 I will have updates later today, so check back. Make it a good one and take care.