Good afternoon, everyone. It's a mainly nice weather day, but the focus is on the potential for severe storms for Thursday. This comes courtesy of a strong cold front working into the region from the west and northwest.
The Storm Prediction Center continues to have the entire state in the risk area, with the emphasis on central and western Kentucky…
Damaging winds and large hail will be likely, but a few tornadoes will also be possible. You can see the SPC highlighting the tornado potential…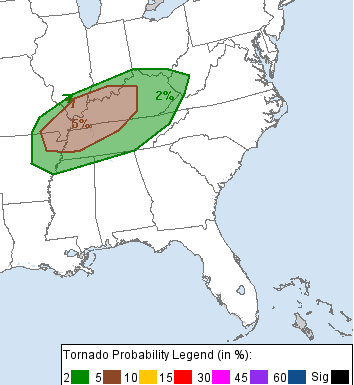 These storms will also be torrential rain makers and this could lead to local flash flooding issues.
I will have the latest on WKYT-TV starting at 4pm then again on KWC this evening.
Here are your radars to get you through the rest of the day…
Have a good one and take care.