Good evening, folks. It's full steam ahead toward what appears to be a very active Thursday across the bluegrass state. Strong to severe storms continue to look likely during the afternoon and evening hours.
The Storm Prediction Center expanded the Slight Risk area to include much of Kentucky…
Damaging winds, large hail and a few tornadoes will be possible. That's especially the case if supercell thunderstorms can crank and that's certainly an increasing possibility. The SPC continues to expand the tornado risk deeper into Kentucky…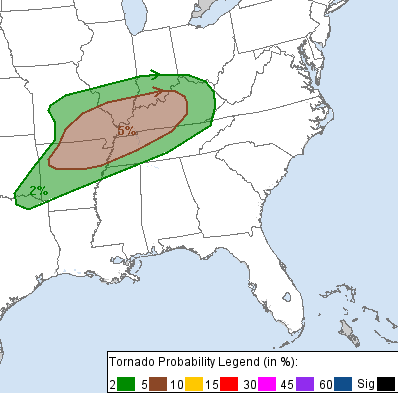 In addition to the severe risk, local flash flooding issues will be possible.
On another note, the trend is colder with the Saturday system as the rain/snow line may very well drop into northern Kentucky. Ugh.
I leave you with your evening tracking toys…
Have a great evening and take care.