Good Saturday, everyone. The day is starting with a hard freeze and one of the coldest May morning's ever for the state of Kentucky. As a matter of fact, all time monthly cold temps are possible in several cities. This continues to be part of an historic cold pattern that will keep frost threats in here through the first half of next week.
Hang in there, May finally shows up by the end of the week.
Temps start today in the 20s and end in the upper 40s to middle 50s. This high temps come with full sunshine and will be roughly 20 degrees colder than normal. Folks, this is astounding.
Another light freeze/frost will be with us across the eastern half of the state Sunday morning. By Sunday afternoon, clouds are increasing as another cold weather maker moves in. This brings a few showers before the day is finished…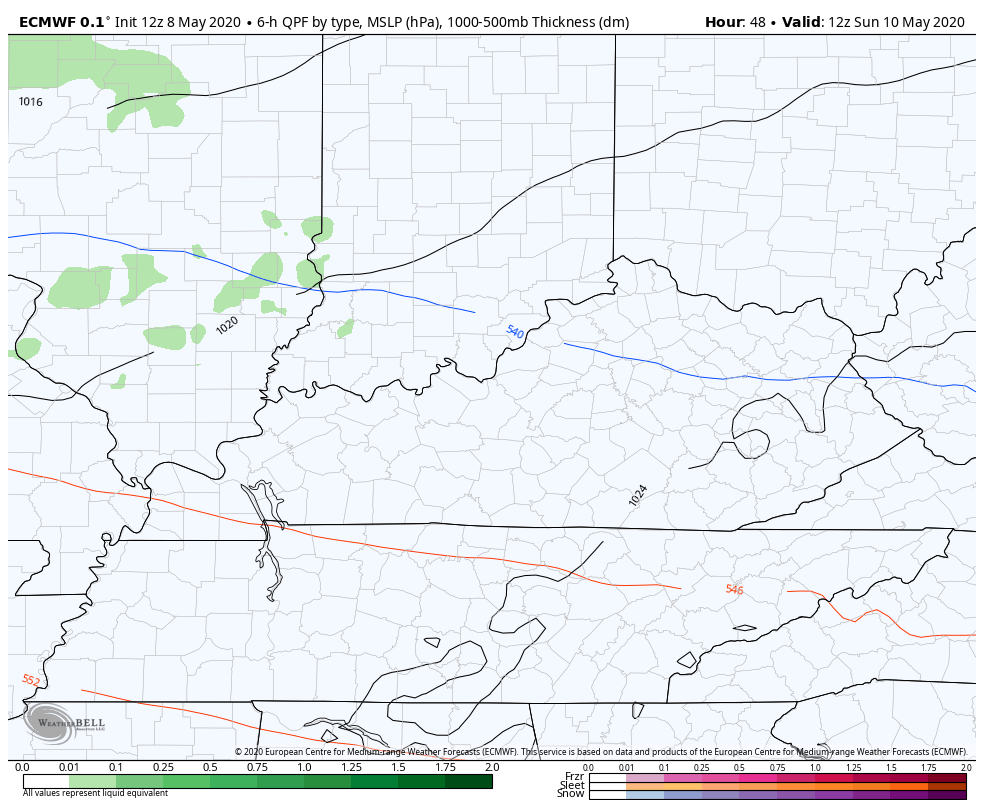 This air behind this system is trending colder and we could have another frost threat Monday morning. Afternoon highs on Monday are ridiculously cold on the Euro…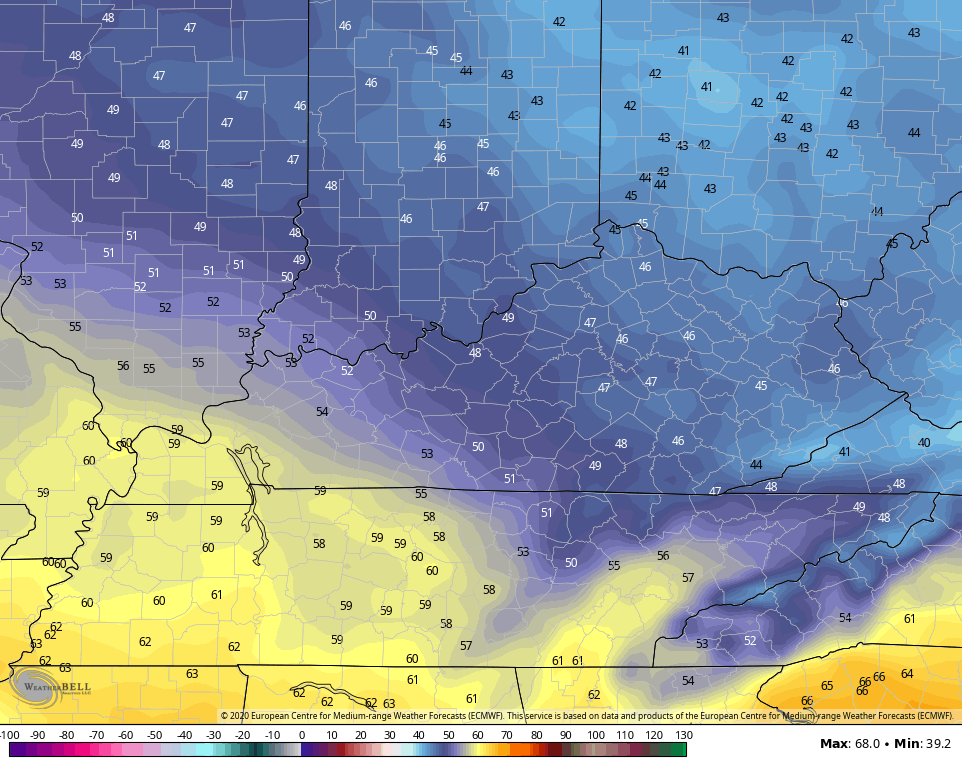 That sets the stage for another light freeze/frost to begin Tuesday with temps around the freezing mark. Highs Tuesday stay in the 50s.
Wednesday starts with patchy frost across the eastern half of the state as the readings are again in the 30s. More record lows are possible for some areas Monday through Wednesday. Wow!
By Wednesday afternoon, we are beginning to warm things up. Most areas return to the 60s with a small storm risk. Those numbers then really jump for Thursday and Friday with upper 70s to low 80s for most…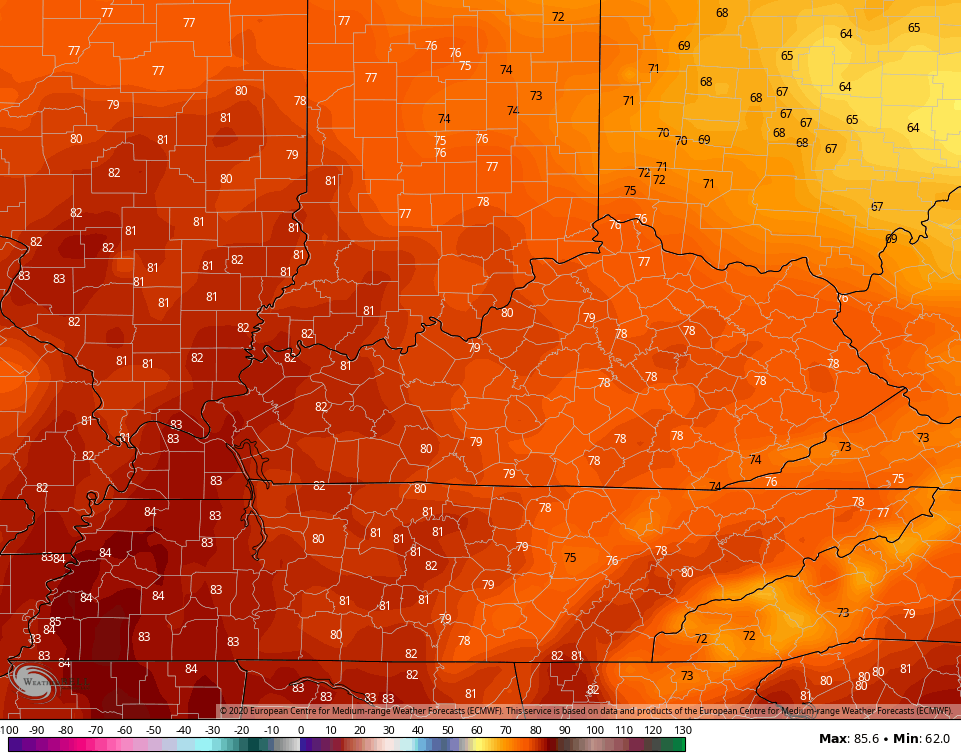 Humidity levels will come up and that will lead to rounds of showers and storms kicking in through next weekend…
Make it a great Saturday and take care.