Good Tuesday, everyone. We are starting out another day in the 30s as our historic cold pattern begins to break down. This is about to be replaced by one that will bring an early taste of summer temps late this week into the coming weekend. It's a pattern loaded with warmer than normal temps through the rest of May.
A few more record lows will be possible today as many areas spend the 6th straight morning below 40s degrees. Highs today are generally in the upper 50s to low 60s with a mix of sun and clouds.
As warm air pushes in on Wednesday, it is likely to spawn clouds and showers. That will keep our temps down again, with some areas staying in the 50s…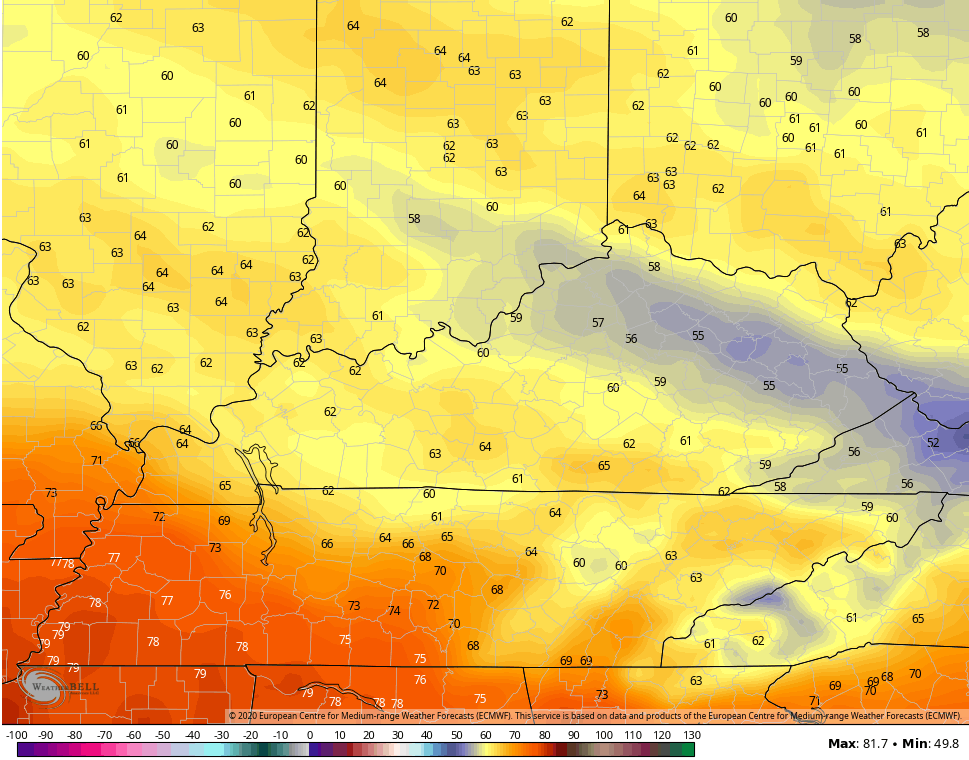 The air behind this takes off into the upper 70s to low 80s for Thursday and Friday…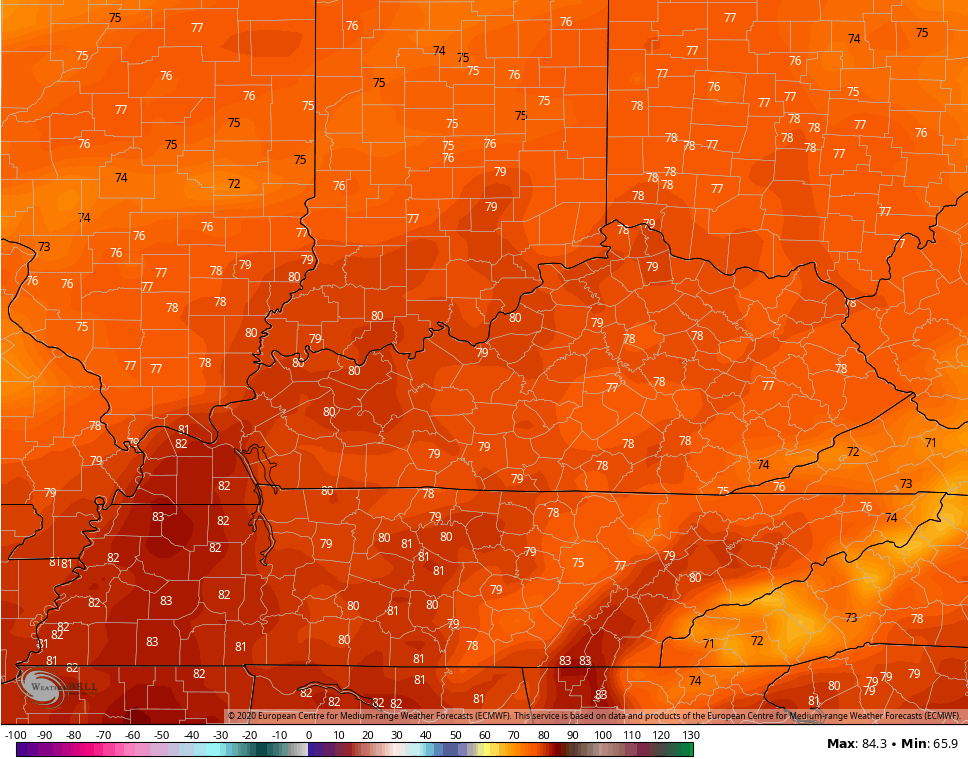 The weekend will feel like summer with temps reaching the low and middle 80s, especially Sunday…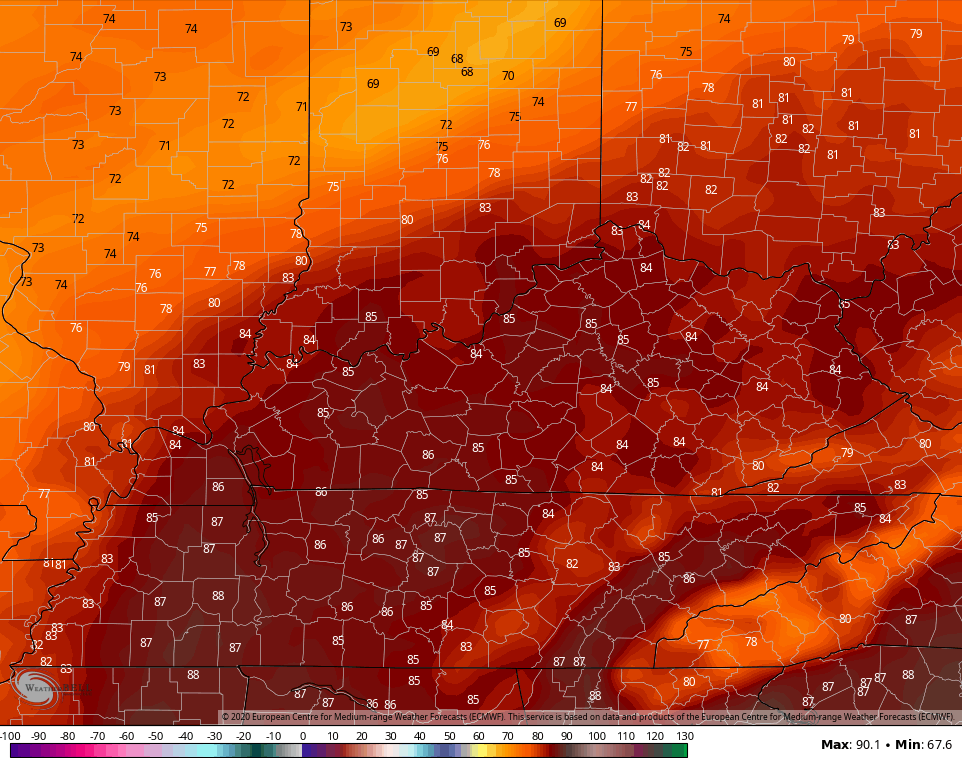 As humidity levels climb, rounds of showers and thunderstorms will join the party during this time…
This pattern is now firmly now skewed much warmer than normal through the end of May…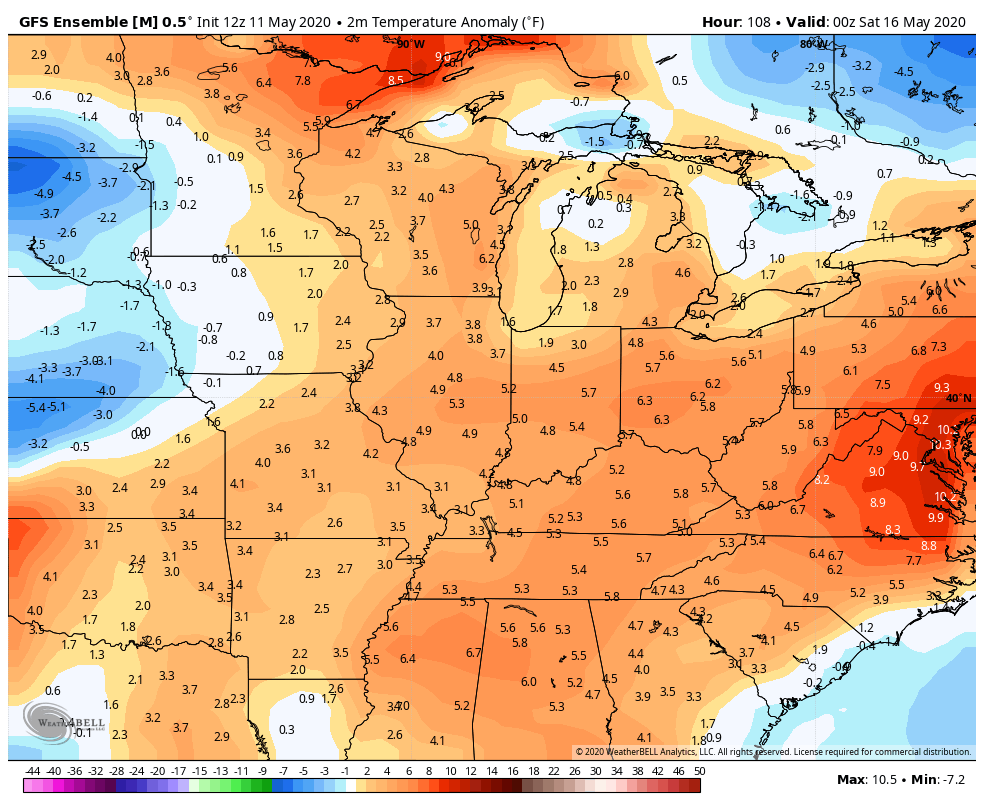 Temps can make a run at 90 degrees at some point during this time. The Euro is a actually showing that early next week…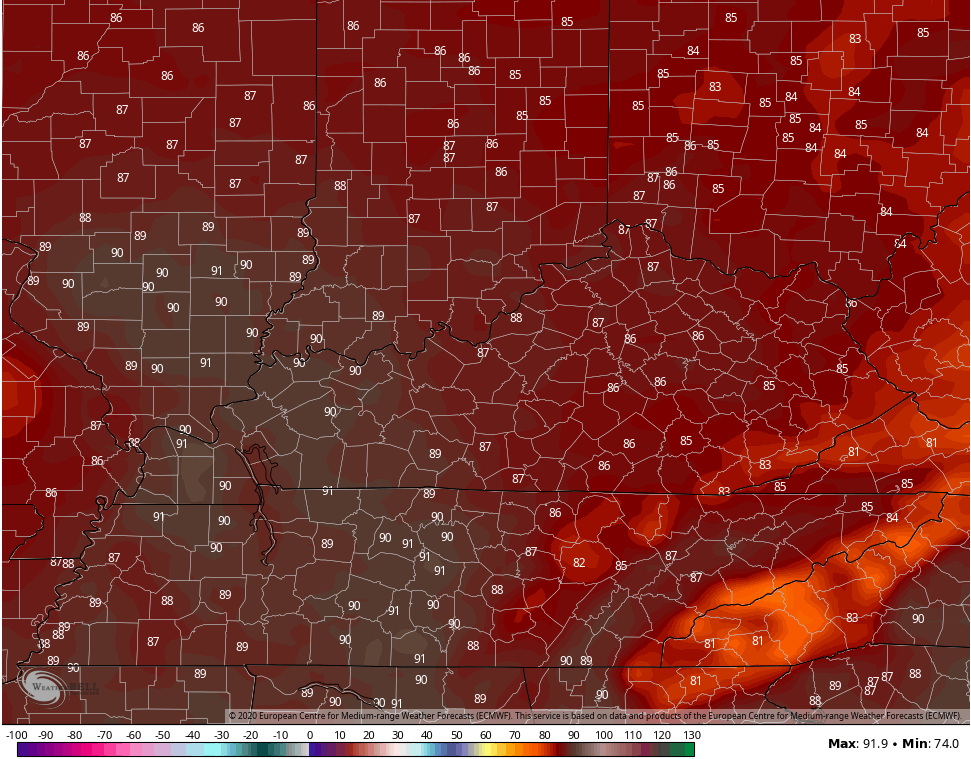 Have a great day and take care.