Good Monday, everyone. Today is another absolutely brutal spring day across the Commonwealth. We have a few more days of this historic pattern before we flip the switch to warm. Once we flip that switch, we are going to get rather toasty for the rest of the month!
Let's begin with today's nastiness. Temps are in the 30s to start and we could see a few more records broken. Afternoon temps reach the upper 40s across parts of the east with the west in the upper 50s to near 60. Record low high temps are possible for some.
Clouds and a few showers will linger across parts of central and eastern Kentucky…
Temps by Tuesday morning are back into the 30s and could drop below freezing in a few spots…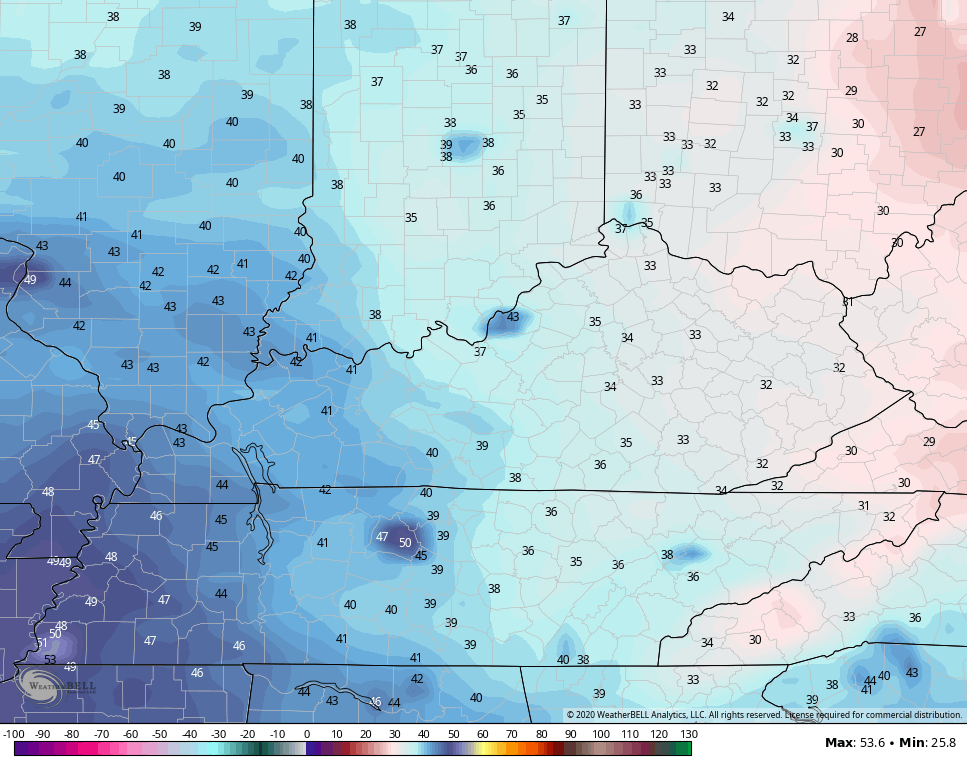 That's another morning where records could fall. This is likely the last record setting morning in this historic run of spring cold in Kentucky. Yes, it's historic, even if your other local weather sources want to call it that or not. If it's not heat or drought, they simply turn a blind eye to anything else that happens around here. That seems to especially be the case if it's talked about here before anywhere else. 😉
Wednesday finds warm air beginning to surge in here from the southwest. We may see a few showers and storms on the leading edge of this.
If that's the case, some areas will struggle one more afternoon with temps.
From there, spring gets ready to bring it! Temps by Thursday and Friday reach the upper 70s and low 80s across the entire region…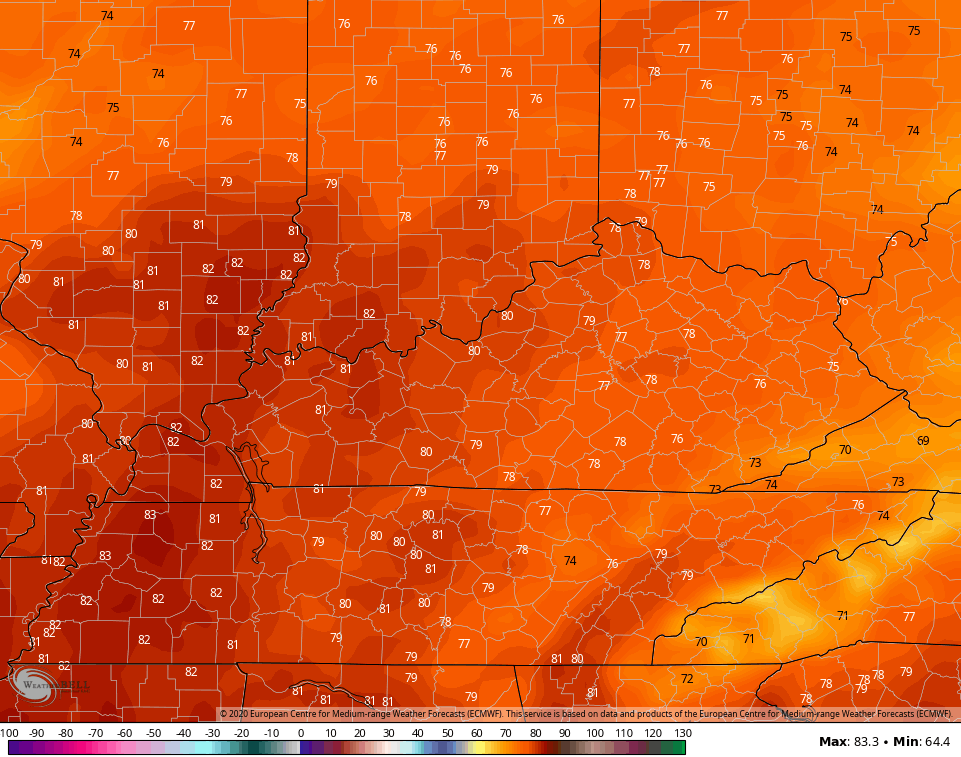 Similar numbers will take us into the weekend with a few low and mid 80s possible. Unfortunately, we will see a few thunderstorms entering the picture…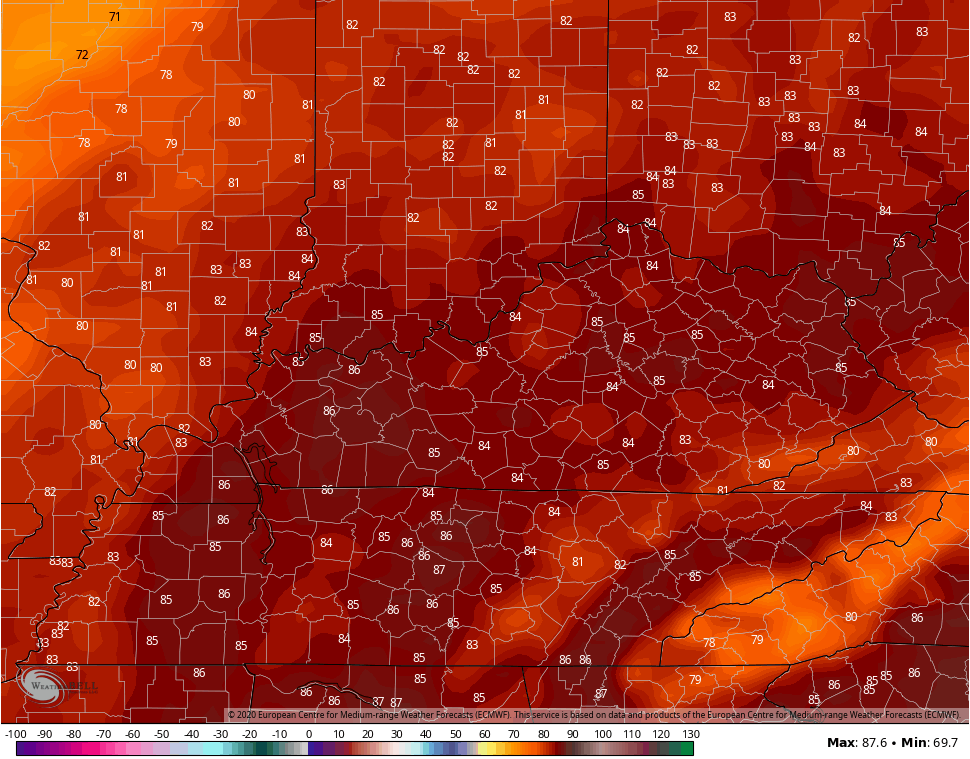 Folks, this is a pattern that grows super warm for the second half of May. Don't be surprised if temps make a run at 90 degrees before all is said and done.
Nothing says Kentucky weather than going from the 20s to 90 in a few weeks! 🙂
Have a happy Monday and take care.