Good Saturday, folks. It's another warm and windy day across the Commonwealth and this continues through the weekend. Once into early next week, we will be fighting an upper low set to spin across the eastern half of the country. That could bring a few ugly days
Any storm out there today is rather scattered in nature, but a few will be on the move. Gusty southwest winds will boost thermometers into the upper 70s and low 80s.
A cold front makes a run at us late Sunday into Sunday night. Temps ahead of this will spike into the low and middle 80s as winds continue to crank from the southwest. A few scattered storms will also go up, with the potential for a line of strong storms from northwest to southeast.
Here's the Sunday Severe Weather Outlook from the Storm Prediction Center…
The system dropping in here from the northwest is going to cut off from the main flow. There's a big disagreement from the forecast models on where this thing slows down and how long it sticks around. Areas who get under this would have cool and damp weather.
The GFS Ensembles are pretty far east with this, giving us just a little bit of ugly before temps rebound in a big way by the end of the week…
The Euro Ensembles are a little slower and closer to us with this system, but clear it our  for the second half of the week…
The EURO is the ugliest run and keeps this right on top of us through the end of the week…
The EURO sometimes doesn't handle cut off systems very well, so let's hope that's the case with this one.
I suspect much of how this plays out depends on how a potential tropical system off the southeastern coast…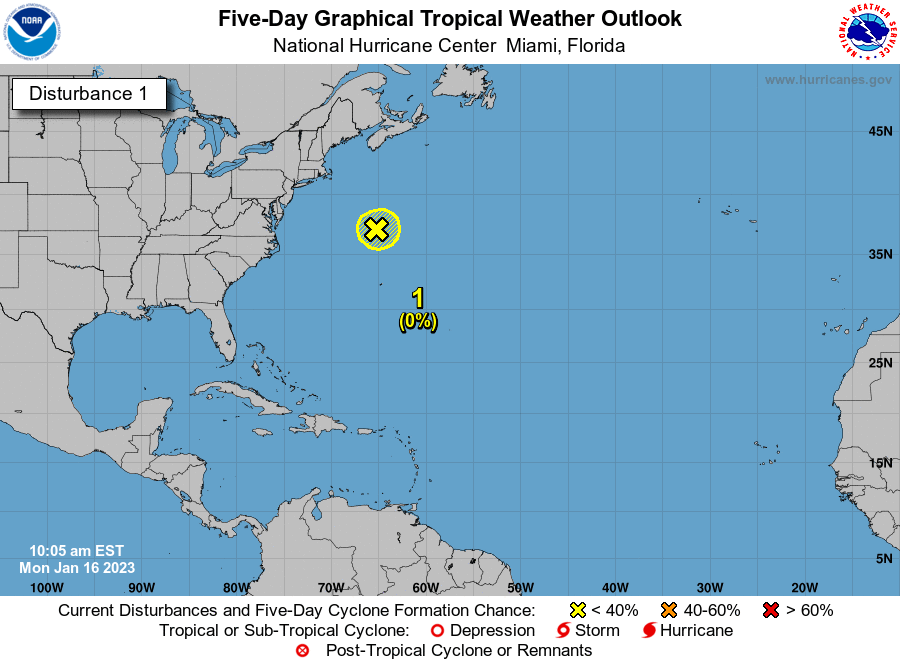 The faster that can move away, perhaps the better chance this upper low heads east faster!
I lave you with your Saturday scattered storm tracking tools…
…
Make it a great day and take care.